Whenever your will to succeed is stronger than the challenges you are facing, then you are assured of winning. And it doesn't matter the kind of trials you go through, as long as you stick to your strategy, learn from your failures and let success become your ultimate goal.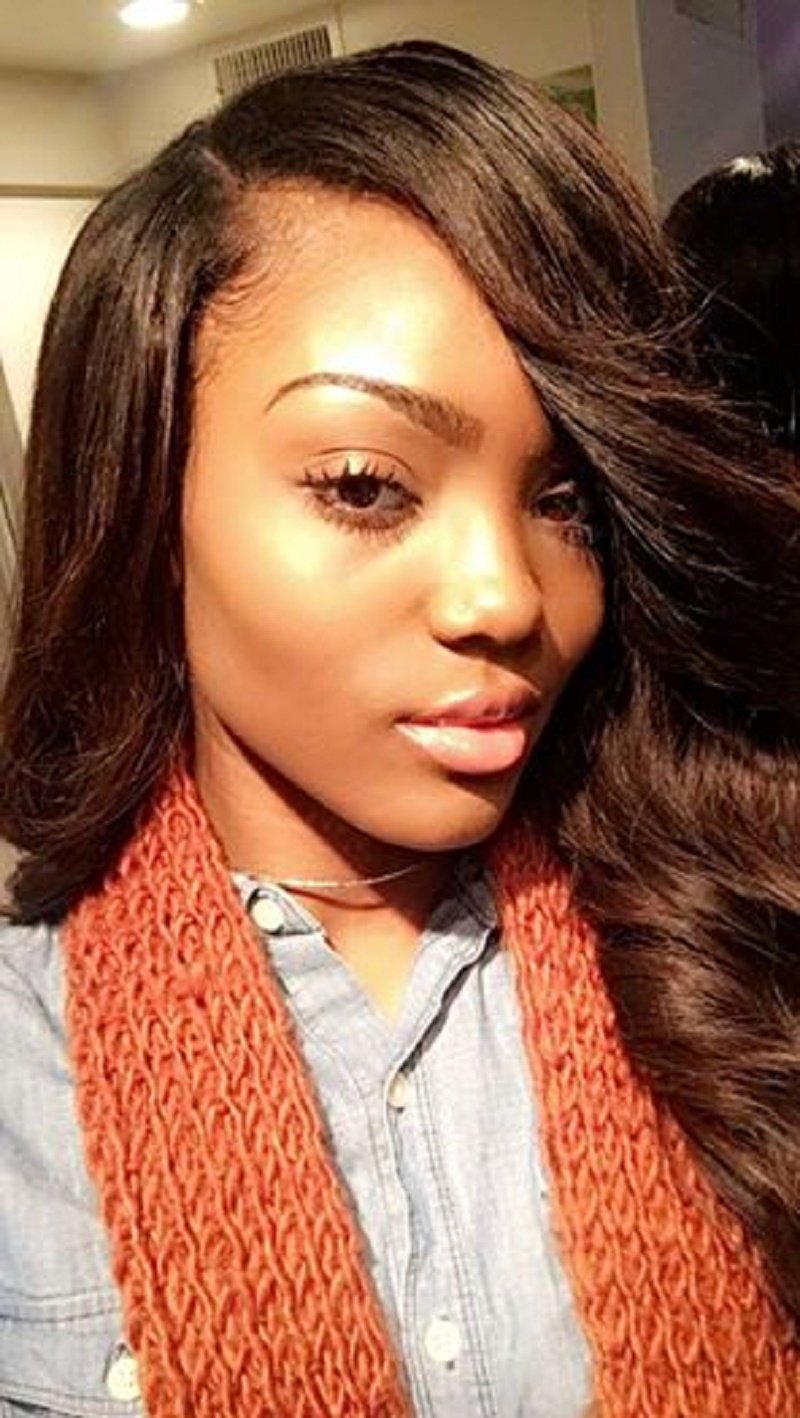 Now, Nayzia Thomas, a Psychology major student at Johnson County Community College found herself stuck between hard rocks. Apparently, Nayzia was heavy with child, and at the same time, she was in her final semester in college. Though, the only discouraging thing was her due date was clashing with her final exams.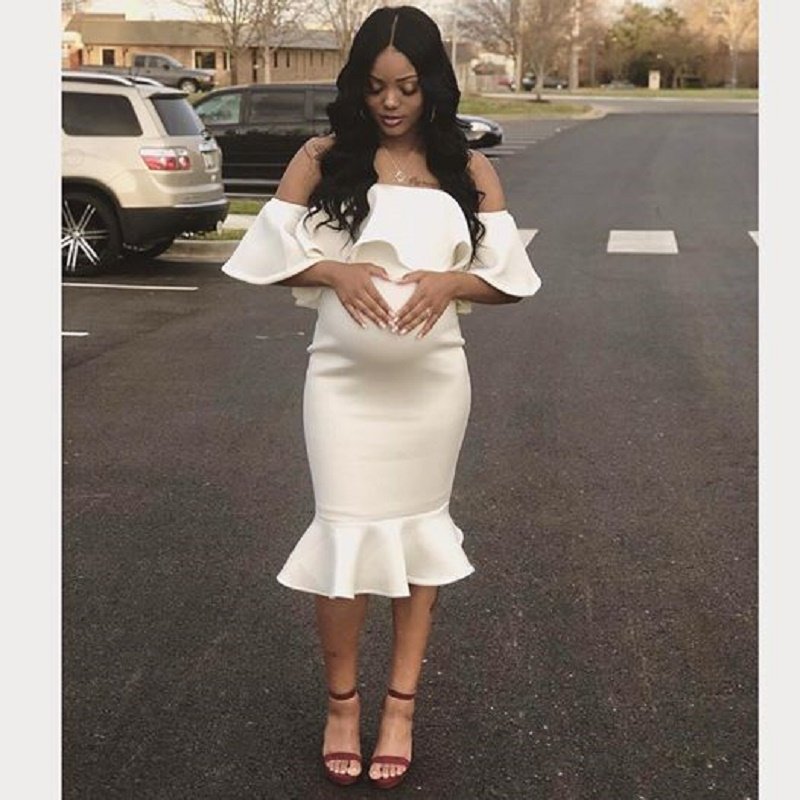 She was torn between the two. Actually, her pregnancy was important, but her studies mattered most. It is everything she has ever dreamt of. Nayzia adored studies and nothing; not even her pregnancy could come in between. She was determined to finish her undergraduate course and graduate within the same year.
Apparently, the assignment was due on Dec 15th, 2017, but she felt she did not have to wait until the last minute. Therefore, she started preparing herself ensuring that she had reduced her workload before the baby arrived. Actually, she was 39 weeks.
But as she prepared for the phycology assignment something happened. Nayzia started experiencing labor pains. Though prepared, at the back of her mind she thought the pregnancy would give her time to finish off the paper. But she was wrong.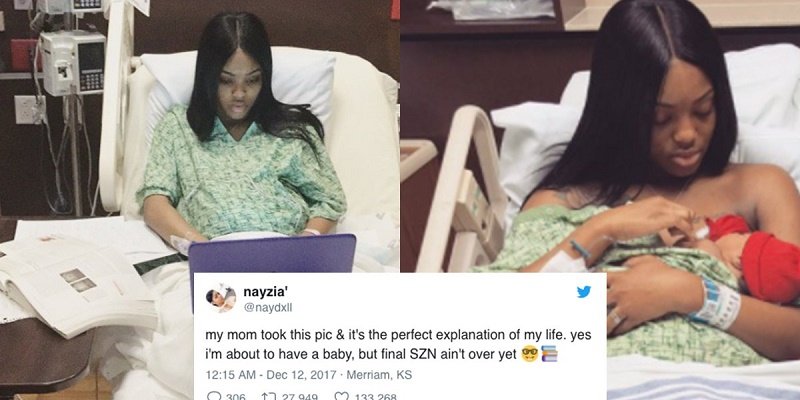 Surprisingly, the labor pains were not going to hinder her from completing her task. As Nayzia sat on the hospital bed adorned in a flowery gown, she removed her laptop and started working on the project.
To her, school was so important and therefore she grabbed every little opportunity she had before things got out of hand. She posted a photo of herself on Twitter while writing that final paper. Actually, it encouraged so many people. And they loved her strong will and resilience.
Well, it is not easy for most mothers to think straight when they are in labor. But Nayzia defied the odds. She decided to forget all about the pain and concentrate on making a better future for her family.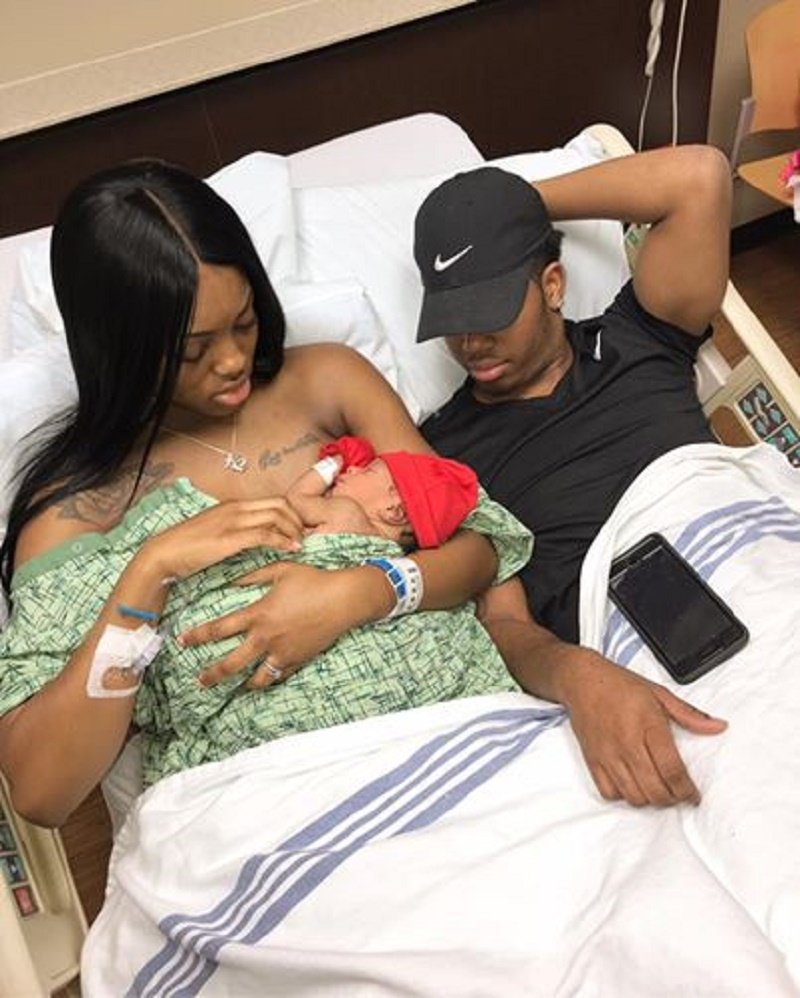 Exactly, on Dec 12, she gave birth to a bouncing baby boy- Anthony Johnson. Though, it was not an easy ride. In between the delivery process, Nayzia lost consciousness. Apparently, she was bleeding a lot, and she had lost a lot of blood.
But, before she drifted she only remembers seeing angels surrounding her room. There and then she knew all was well and God was watching over her.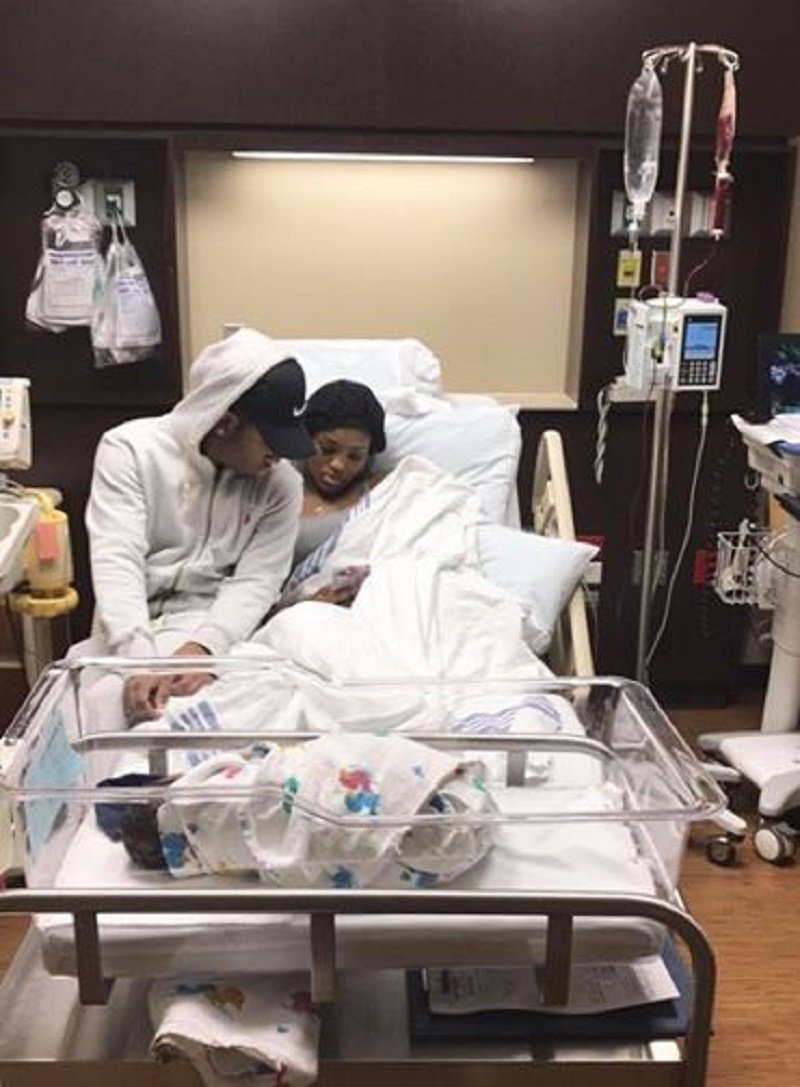 Well, it was a challenging journey, but she managed to finish her finals successfully. And on the other hand, she gave birth to the most beautiful soul.

If you loved this inspiring story, we would love to hear from you :)
Follow

@smalljoys_of_life
Enjoyed the article? Check out another interesting story below ▼
---

Share this story with your friends and family!
---