Muffin cups can be used in more ways than you can imagine. Most people who own them assume that the muffin cups are just for baking muffins. Fortunately, unlike the name suggests, you can be a bit more creative in your baking and actually use the cups for different other recipes. We've got you covered.
One such example of a snack that is actually baked using muffin cups is the delicious Parmesan potato snack. This snack is a guaranteed crowd pleaser. Potatoes can be prepared in a variety of ways and act as perfect complements to most other foods if put together. It becomes boring to stick to only one method of cooking potatoes; it's better to change it up once in a while.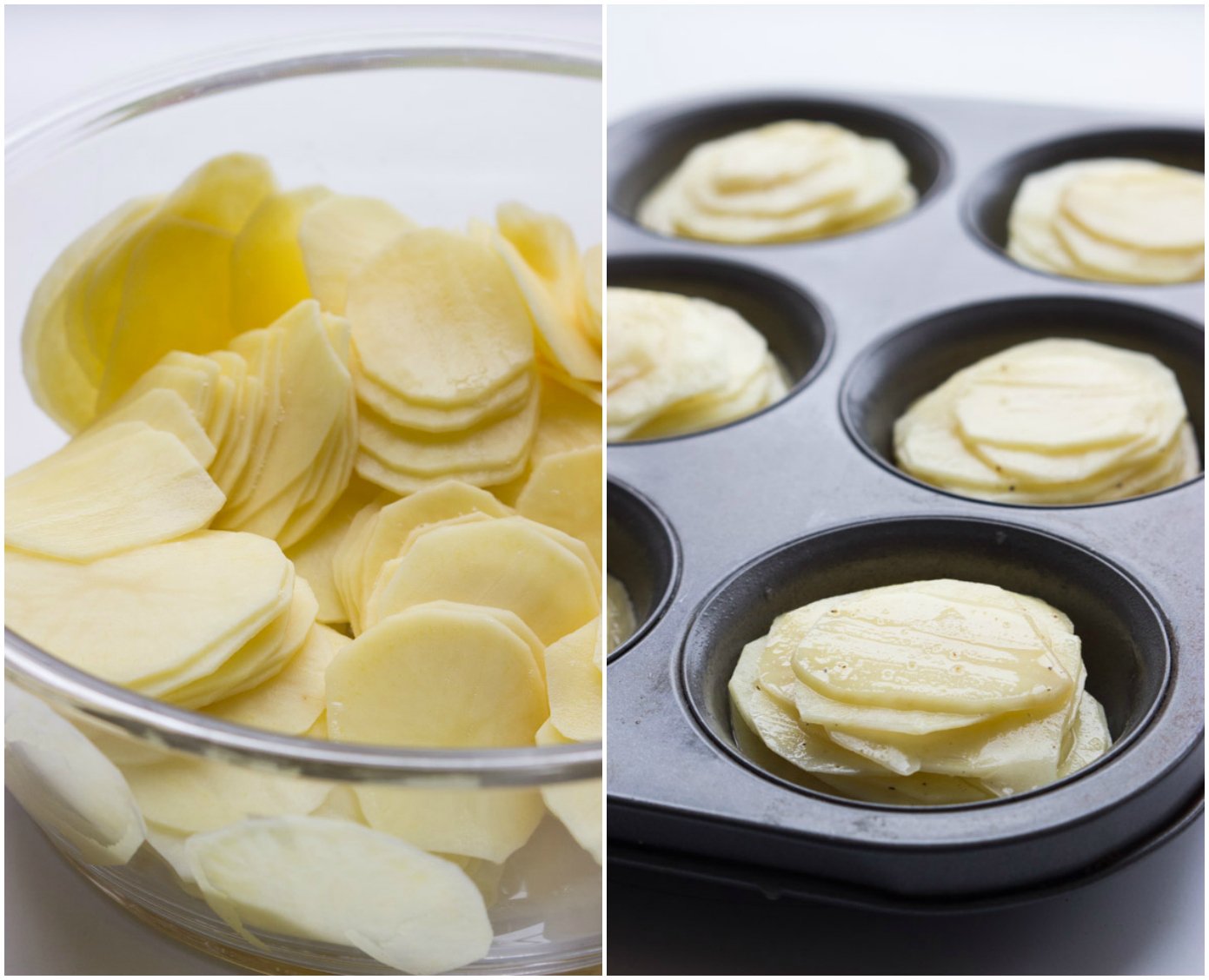 These Parmesan potato stacks will make a nice appetizer or side dish or that your family and friends will certainly enjoy.  These potato snacks are also perfectly flavored due to the added Parmesan, thyme, and garlic which I always prefer to pair when preparing potatoes. In case you're not a fan of thyme you can always opt to use any other herbs you like such as basil, oregano, and rosemary.
For this specific potato recipe, you will require the following listed ingredients;
Makes about 4-6 servings
Prep time    15 mins                   Cook time  1 hr                            Total time  1 hr and 15 mins
3 teaspoons butter
2 teaspoons Parmesan cheese
1 teaspoon thyme leaves
1 teaspoon garlic powder
freshly ground black pepper
8-10 gold potatoes, cut into 1/16 inch slices
Salt to taste
Directions
1. Preheat the oven to 350°F or 175C. Butter around 12-15 muffin cups and set them aside.
2. Cut the 8-10 potatoes into thin slices of about 1/16 inches using a mandolin or even a chef's knife. Slice as thinly as you possibly can. (As an extra precaution, always put on cut-resistant gloves when operating the mandolin)
3. Place the potato slices into a large bowl. Add melted butter, thyme, salt, pepper, garlic and Parmesan cheese. Toss the mixture to get an even coat.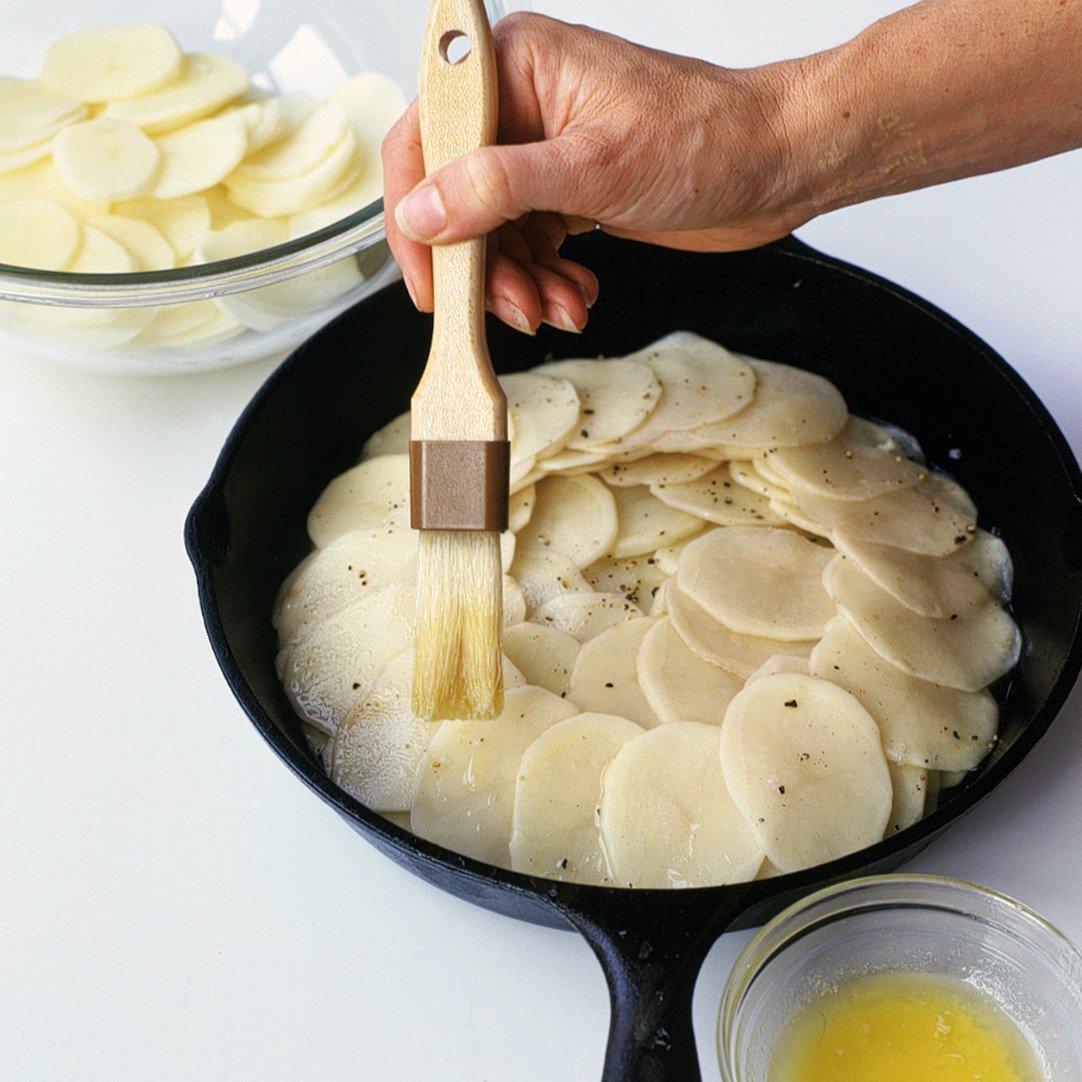 4. Place the potato slices into stacked layers in the prepared muffin cups. Add some more freshly ground black pepper above the layered stacks.
5. Bake for 30 minutes then adds some more cheese. Bake for another 15-20 minutes depending on how crispy or brown you want them to be. Most people prefer to wait until the edges and tops are golden brown and the centers are tender. The baking process should not take more than 55 minutes in total.
6. Remove from the oven and using a spoon release the stacks from the muffin cups. Season the stacks with more salt and pepper if needed. Serve immediately when hot or let them rest for 5 minutes to cool down depending on how you like them.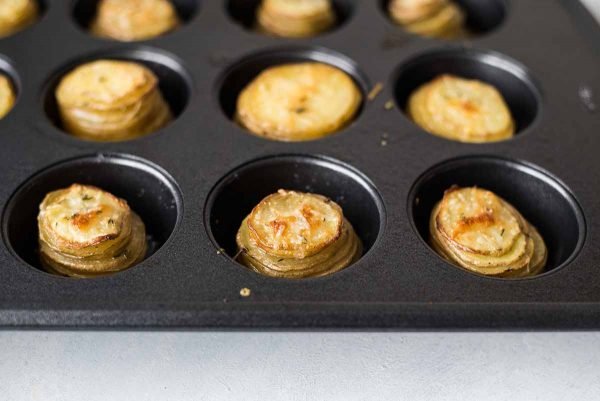 Garnish the finished potato stack with thyme, Parmesan cheese, or rosemary.

What a delightful snack idea, great for parties too!
If you loved this inspiring story, we would love to hear from you :)
Follow

@smalljoys_of_life
Enjoyed the article? Check out another interesting story below ▼
---

Share this story with your friends and family!
---