An upsetting footage was caught on camera, where the Police officer dragging a stray dog by its neck along a road in east China.
The poor animal was being pulled along by an officer who was holding a dog snare outside the passenger side window. They are mishandling the dog this way because they didn't have a cage.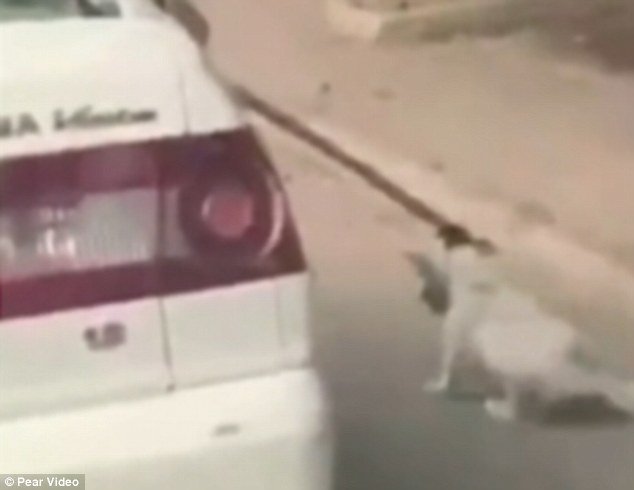 The dog can be seen struggling and making low sounds in pain.
The footage sparked anger among viewers, and the officer was criticized for his behavior.
After numerous complaints, the Jiangning Police Station, which is under the Nanjing Public Security Bureau, has released a written statement apologizing for the officers' actions.
The police have apologized for the 'mishandling' of the dog, saying that the officers on duty did not have an appropriate dog cage at the time and lacked 'professional knowledge' in dealing with stray dogs.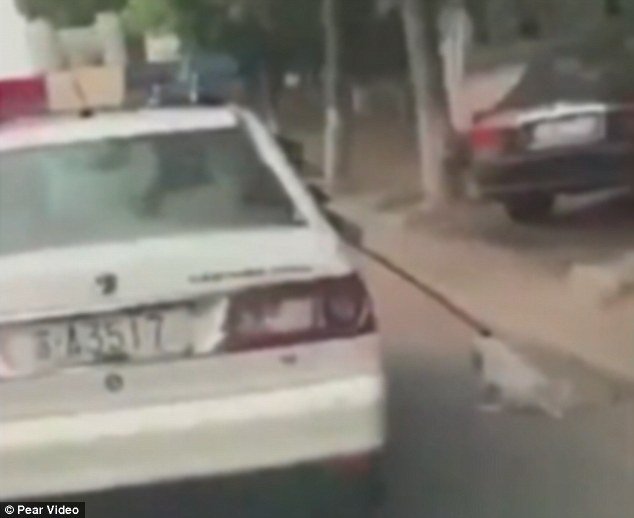 ''Other than suffering from serious skin disease, the dog did not sustain any other injuries and is in good health,'' the shelter said in a Weibo post on Monday.
''It is currently being treated for its skin condition and is quarantined,' it added.
The dog has been named 'Little Peace'.  
'Our unprofessional way of managing the dog has upset many members of the public, especially animal lovers. We sincerely apologise for the incident,' the police added in their statement.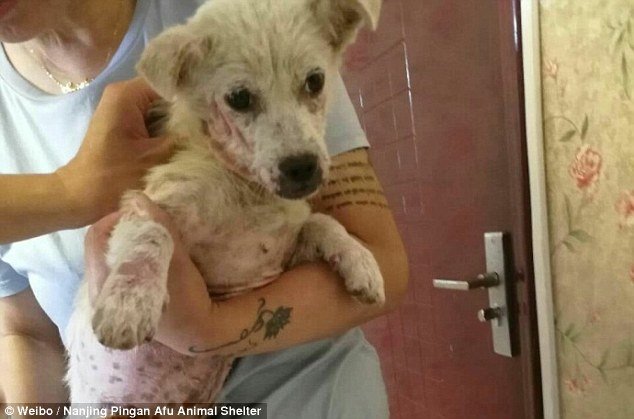 "We will accept criticism and supervision from net users and would strengthen training in relevant areas to prevent anything similar from happening in the future," they said.
The dog is now under the care of Peace Luck Shelter, a non-profit animal welfare association in Nanjing.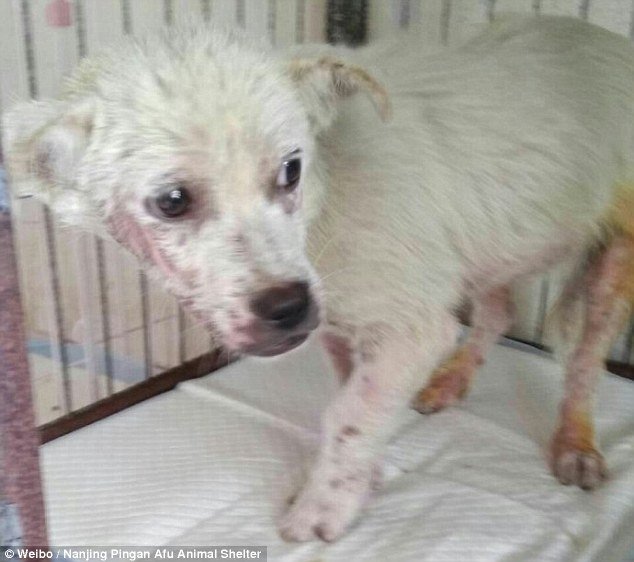 Keith Guo, PETA Asia press officer for China, said: ''Though the police car was slow, it was torture for the dog who was strangled and dragged (it was about 2 kilometres away from the police station).
The police apologized and claimed they 'didn't bring a cage, and lacked professional skills to deal with stray dogs'. The police who abused the dog and the related officials should be punished.
Watch the upsetting video here. 
The police should carry out empathy training for staff, and train the staff to use humane catching tools, such as leads, humane cage traps, tranquillisers, etc.
Fortunately, the dog was resettled with help from a local animal welfare group. We hope the dog, who had severe skin diseases, can recover soon and find a home forever.''
"Recommended Video –Woman Gets Caught On Camera While Dumping Her Four Dogs, moide Receives What She Deserved"
Enjoyed the article? Check out another interesting story below ▼
---

Share this story with your friends and family!
---