Deputy Sheriffs Derrick Ramseyer, Dave Zahn, Ethan Griffith, Mark Feron and Jake Thompson arrested a homeless man in Oregon on Monday. However, the arrest is being reviewed after a video was released which showed Sheriff Thompson beating the daylights out of that man while other sheriffs were supporting him.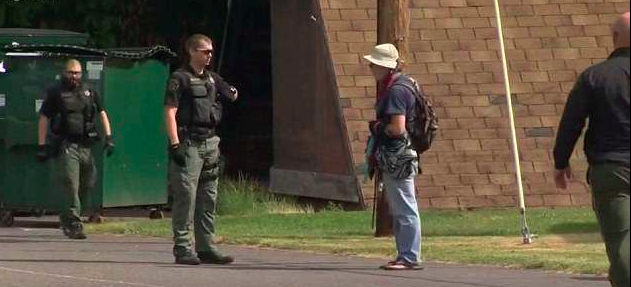 For the time being, Deputy Sheriff Jake Thompson has been assigned non-patrol duties, supposedly until the arrest is under review.
In the video, the officers were outside the search-and-rescue center of the Marion County, investigating the case of father and son who went missing.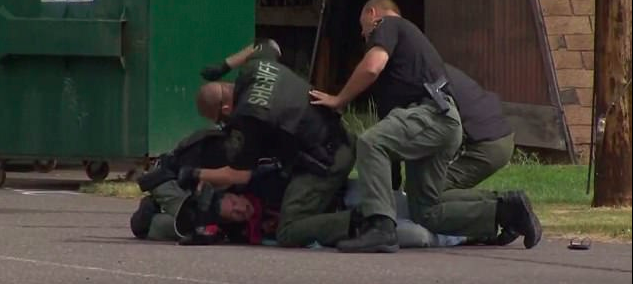 They are seen grabbing a man, who is claimed to be Kevin Straw, throwing him on the ground, and beating him relentlessly. The man, who is supposed to be the convict, is saying to the officers that he went to the center to warn the officers about a cougar who is hurting people.
As the video proceeds, he is also saying that he is not resisting the arrest, but the officers are still pummeling him.
The crime that Straw originally committed was that he was repeatedly entering the center and disrupting the crewmembers every time he got there.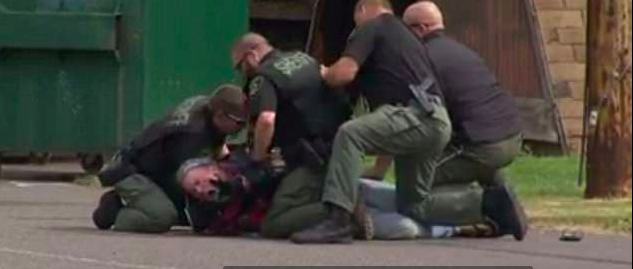 "The chaos that Straw made was getting so louder that the officers had no choice but to arrest him, which he was resisting," said Griffith.
When the officers checked him, they found a large blade in his ownership.
Straw had been in Detroit, Oregon, illegally and was telling people about cougars. After being arrested, he was sent to be evaluated by the paramedics in the Psychiatric Crisis Centre in Salem.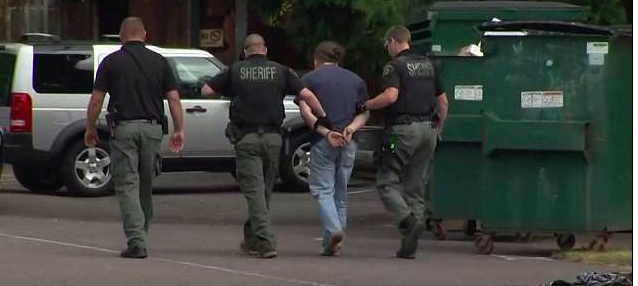 Share it with your friends and family.
"Recommended Video –Woman Notices a Trash Bag on the Side of the Road. Then Realizes—It's Moving"

If you liked this post, we would love to hear from you:)
Enjoyed the article? Check out another interesting story below ▼
---

Share this story with your friends and family!
---