A cop in California was captured on video Sunday afternoon pushing a motorcyclist off the road with his patrol car before arresting him.
Riders who joined the Elite Bikerz Fallen Brother Ride, held in honor of Memorial Day, saw what happened on a street in Rancho Cucamonga.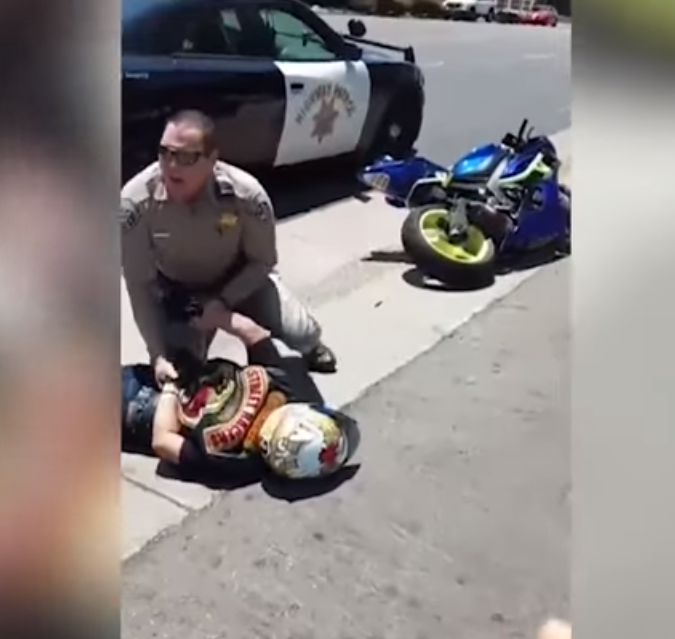 YouTube
As fellow bikers went closer to see the collision, one woman filming on her phone shouted at the police officer. "You pushed him! You pushed him down!" She also added, "You drug him down with your (car), and I have it on my camera!"
At the beginning of the video, the police car and the motorcycle collided as a woman records from a distance.
Other bikers gathered around the officer as he handcuffs the 26-year-old victim Raul Martinez – who was lying face first on the ground after the horrifying crash.
Here is What Camera Caught on
The camerawoman then filmed the huge dents on the side of his vehicle which were caused by the crash. "That's where it's all dented… where he knocked him down," she said. Then, she shouted at the cop again, "You hit him down!"
When a fellow biker approached the police officer, the cop pushed him away and called for backup.
The California Highway Patrol said that the cop was trying to pull over Martinez on the eastbound 210 Freeway.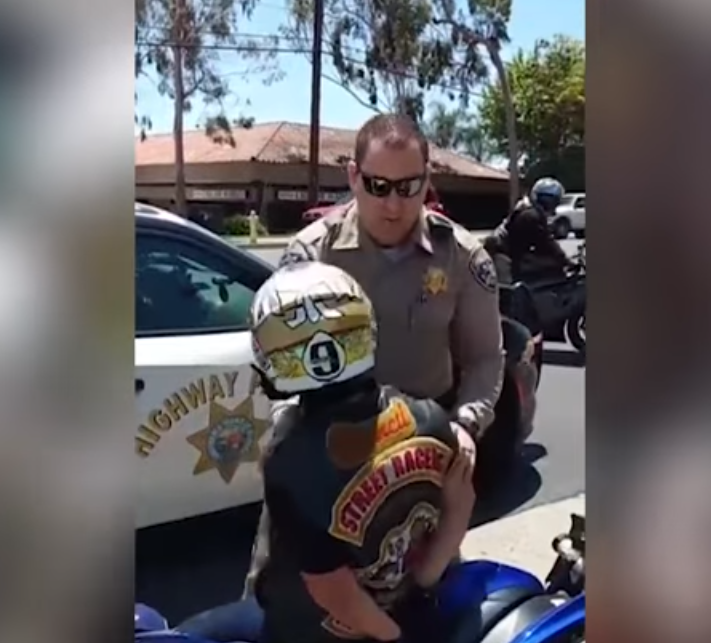 YouTube
Authorities said that the biker tried to pass another vehicle on the right shoulder during the chase.  They also added that he had been riding at a 'high rate of speed.'
"For unknown reasons, the left side of the Yamaha made contact with the right side of the patrol vehicle on 19th Street west of Carnelian Street."
Martinez was then transferred to a nearby hospital and faces a felony evading charge.
What are your thoughts on this? Let us know in the comments section below! Check out next posts for more interesting stories.
Recommended Video!
"Man Smoking Weed In Front Of Police"
Follow

@smalljoys_of_life
Enjoyed the article? Check out another interesting story below ▼
---

Share this story with your friends and family!
---