Despite of everything that's happening, people still take our environment for granted. With smokes coming from cars and factories, we have created a world where we cannot take our environment for granted anymore. We need to protect and save our planet to stop global warming.
A unique way to make people aware of the impact they're having on the environment is to show them eco-warrior Greta Thunberg's unpleasant stare. Some Israeli office workers think it will help in saving Planet Earth. Because every little bit of effort helps.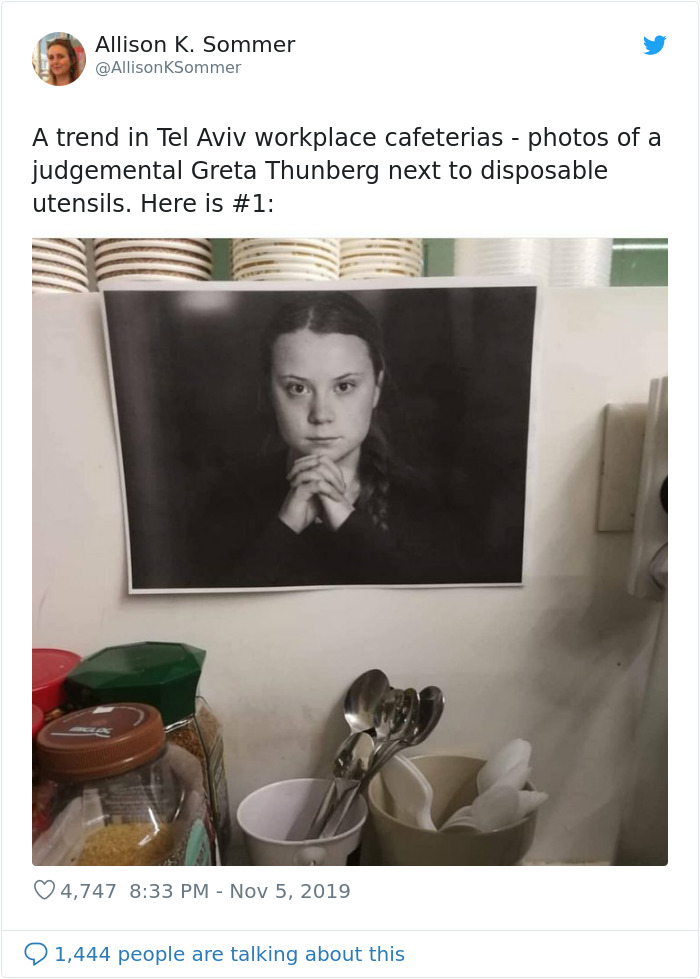 Some offices in Tel Aviv and Jerusalem now have put the photos of the teenager's face near plastic cups and disposable stuff to avoid their use.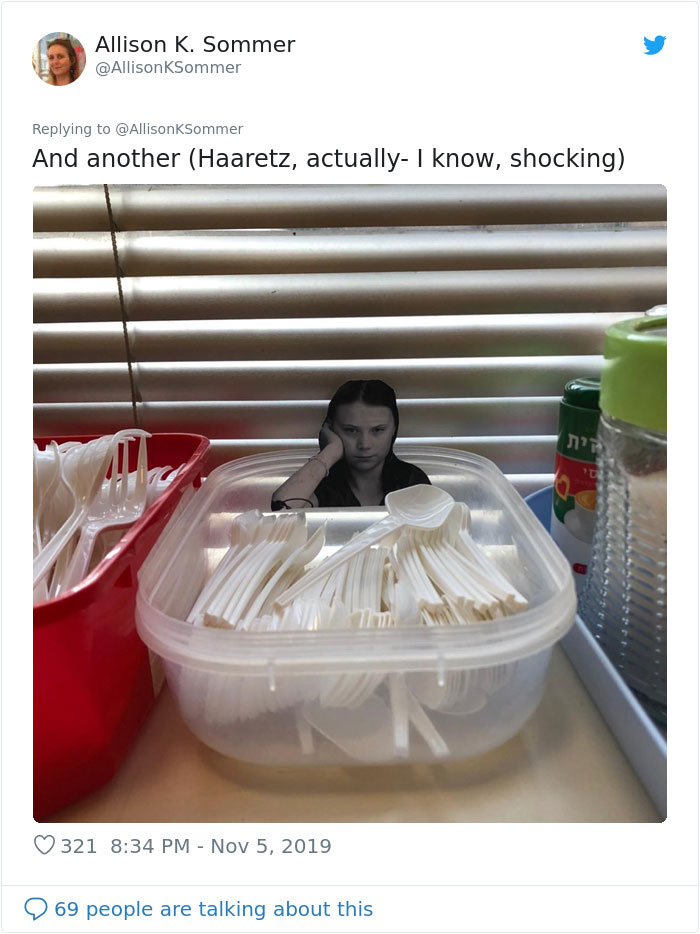 Photos of Greta sternly staring at plastic users can be seen in various Israeli organizations, including the office of the newspaper Haaretz. Greta's face was pasted near single-use coffee cups, drink stirrers, and plastic cutlery.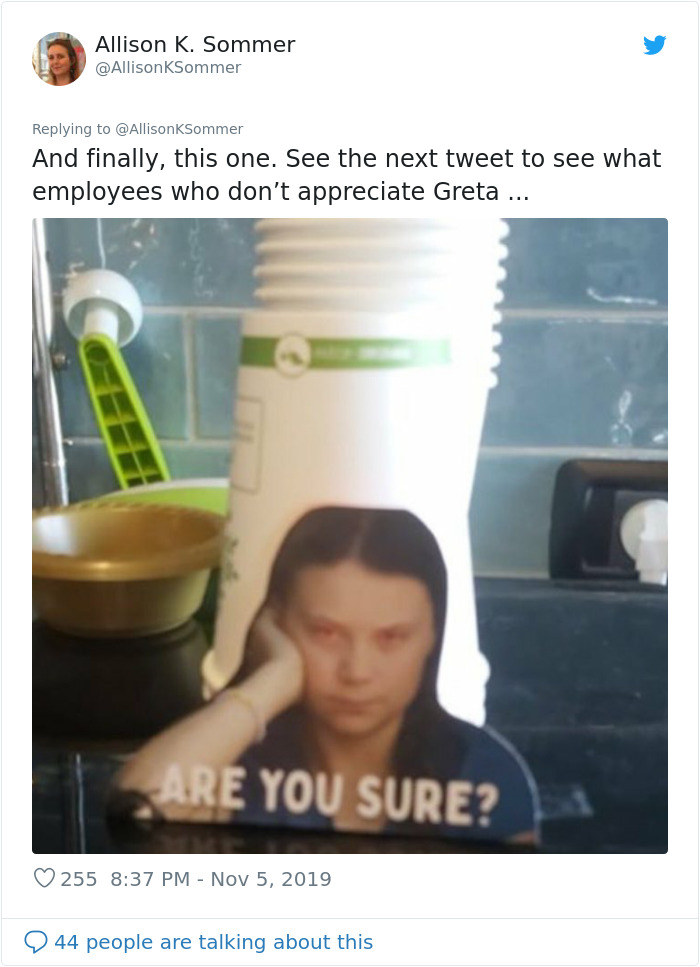 Greta is a controversial figure, and popular among people who want to save the environment. Supporters of the Swedish teenager believed that she's doing the right thing by demanding climate justice. But some adults find her 'uncomfortable' and worry about her mental well-being.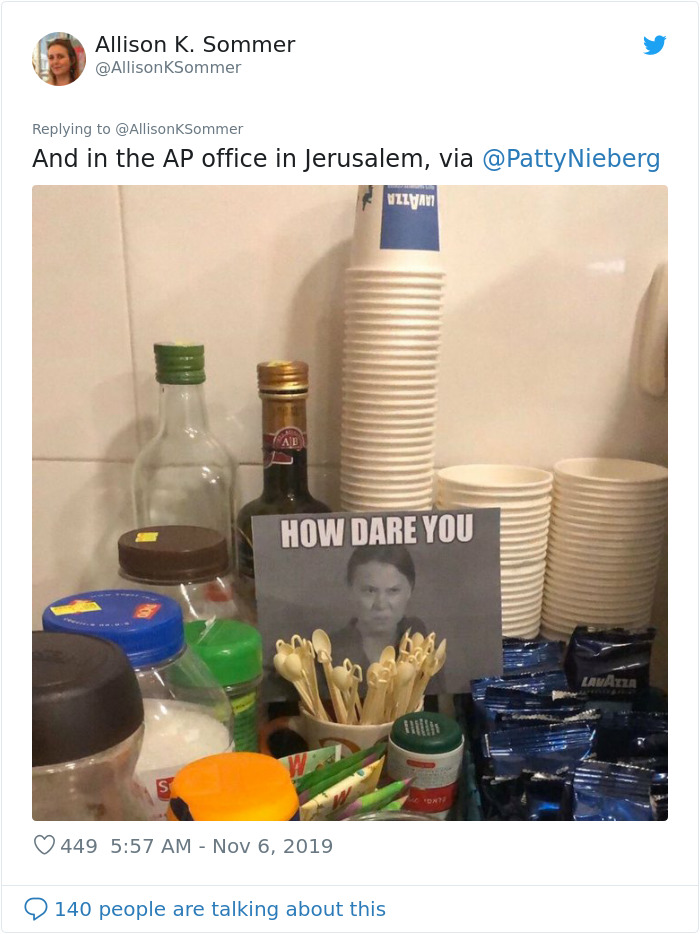 According to some critics, Greta's 'heated' rhetoric gives climate change deniers more 'ammunition.'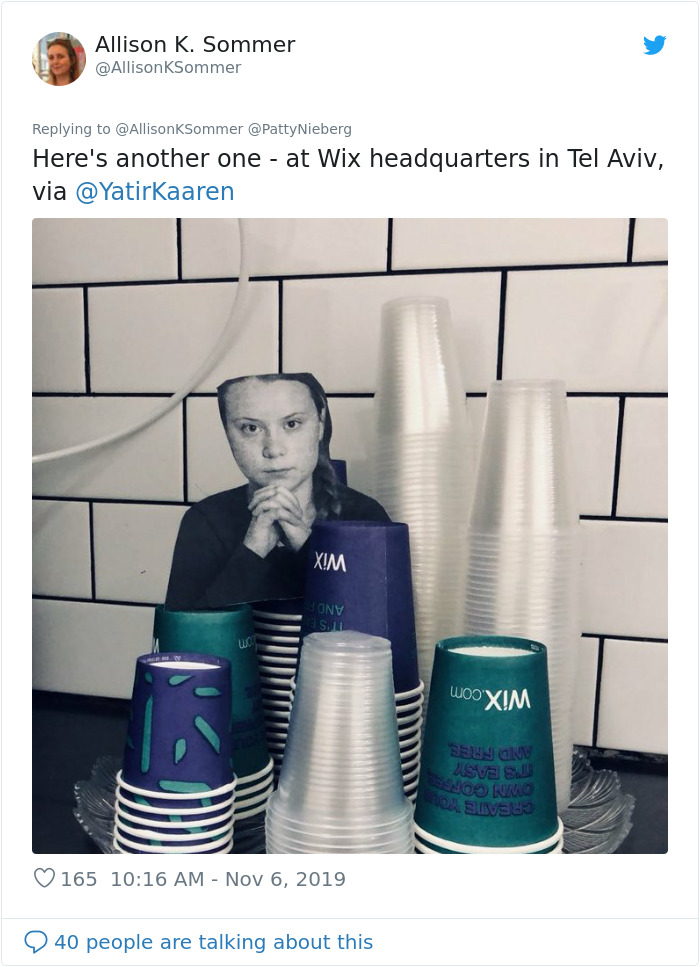 The teenager still received many support from number of famous people. She was spotted riding bikes together with the legendary Arnold Schwarzenegger, who called Greta his 'friend and hero.'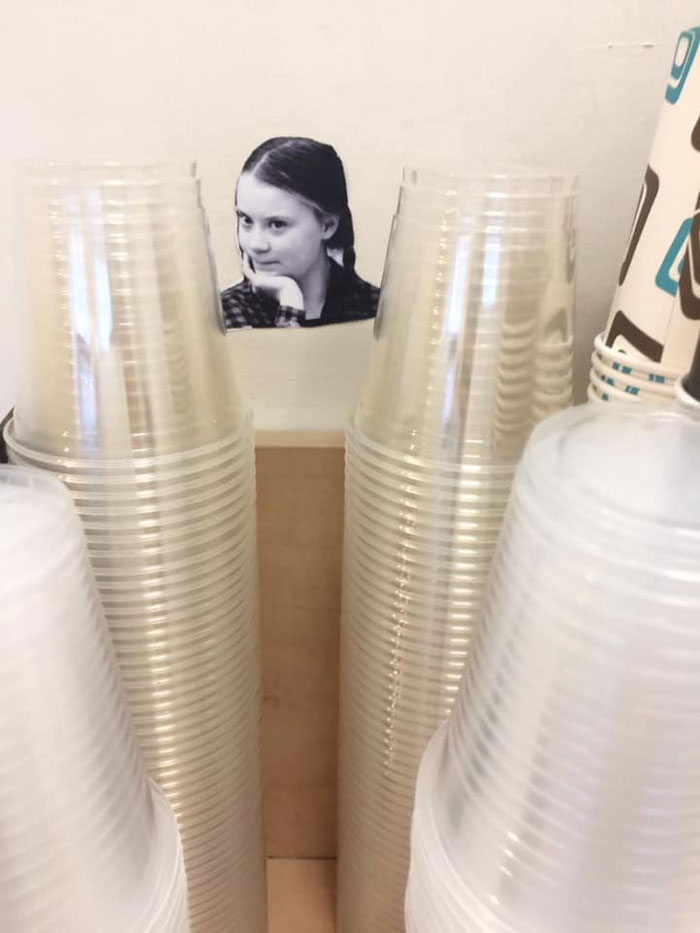 With Greta giving you the stare and judging you, office workers probably need to think twice before using the plastic items!
Recommended Video
"Extraordinary road rage incident in Paris involving a BLIND man"