Piers Morgan slammed the professor who claimed that Sir Winston Churchill was a 'clear racist' and compared Churchill to Hitler for his views on Indians and Native Americans.
In a heated debate, Piers Morgan asked him: 'Why do you live in a country that you loathe?'
Kehinde Andrews, a professor of black studies at Birmingham City University, claimed that Britain was 'built on racism' and that 'everyone involved in it probably has a really racist past'.
He also compared Churchill to Nazi leader Adolf Hitler.
His views were slammed by Mr. Morgan, who asked him why he had not moved away from the country he 'clearly hates'.
Mr. Andrews also said that British imperialism had 'ruined' many other parts of the world, including the Caribbean and Africa.
Mr Andrews said:
'The historical record here is clear. Even Boris Johnson admitted that Winston Churchill was racist. He believed that the white race was superior, that natives didn't have right to their lands in the Americas and that the Indians were a ghastly people.'
When he was asked if Churchill should be viewed as a product of his time by co-host Susanna Reid, Mr. Andrews said:
'That was the Jimmy Saville defense, it was "that way back in the day". Leo Amery, the secretary of India, said that Churchill's views on India were so extreme he couldn't separate them from Hitler's.'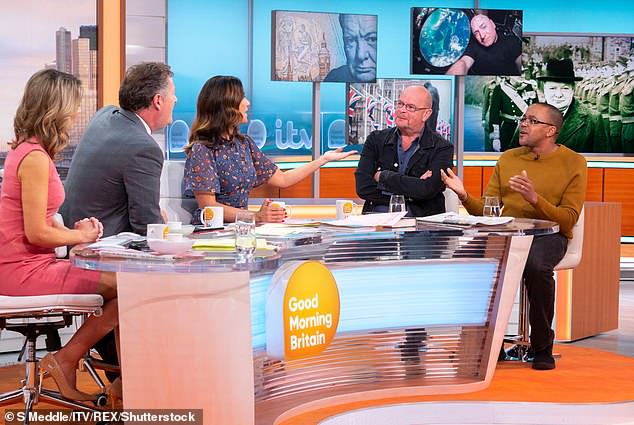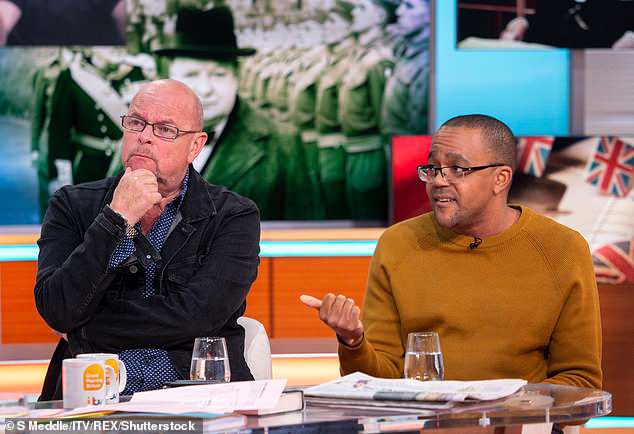 'The truth is Hitler was a great military leader, a product of his time, and if they had won the war we would be having this same discussion now.'
'The fact of the matter is that [Churchill's] views led to three million people starving to death in Bengal as he was more interested in stockpiling rations for war. This is the problem that Britain has, the reality is that it's built on racism and everyone involved in it probably has a really racist past.'
When Mr. Andrews was asked why he remained in Britain by Piers, Mr. Andrews replied:
'This is the problem with Churchill; colonials and imperialism have ruined other parts of the world. Britain's impact has devastated most of the world and Churchill is a big part of that.'
While Piers hit back at him saying:
'He rallied everyone in this country. During the war, I genuinely believe, is that notwithstanding his flaws which aren't in dispute, he evolved as a man and became a wonderful leader of this country.'
Recommended Video – "She Turned To Food To Cope With Being Abused As A Child And Ballooned To 570 Lbs"
Enjoyed the article? Check out another interesting story below ▼
---

Share this story with your friends and family!
---