Tattoos are considered to be unprofessional and this is the reason why people with tattoos are looked down upon. The stereotypes essay tattoos as trashy, offensive symbols, misconstrued of poor judgment, mistakes and more. I feel sad for those who had to hide their tattoos.
However, the world is changing and tattoos are becoming a part of a person's commemorate achievements, religious beliefs and something which is deeply intimate. But some people are never going to change and they still think it of as a sign of rebellion and irresponsibility.
But whom we are going to discuss in this article doesn't care about the world and what they think of them. They are happy in their own skin and they love their tattoos. They come from different professions and can be described as a walking piece of arts.
They are covered from chin to toe and Alan Powdrill, a London based photographer had found a perfect idea for his new photo series.
He has clicked these individuals with tattoos and every individual has a story to tell regarding their tattoos.
Scroll down to look at some incredible art of ink and creativity and how Powdrill clicked them. His photos garnered a sense of appreciation and were put on for a display.
Graham, 58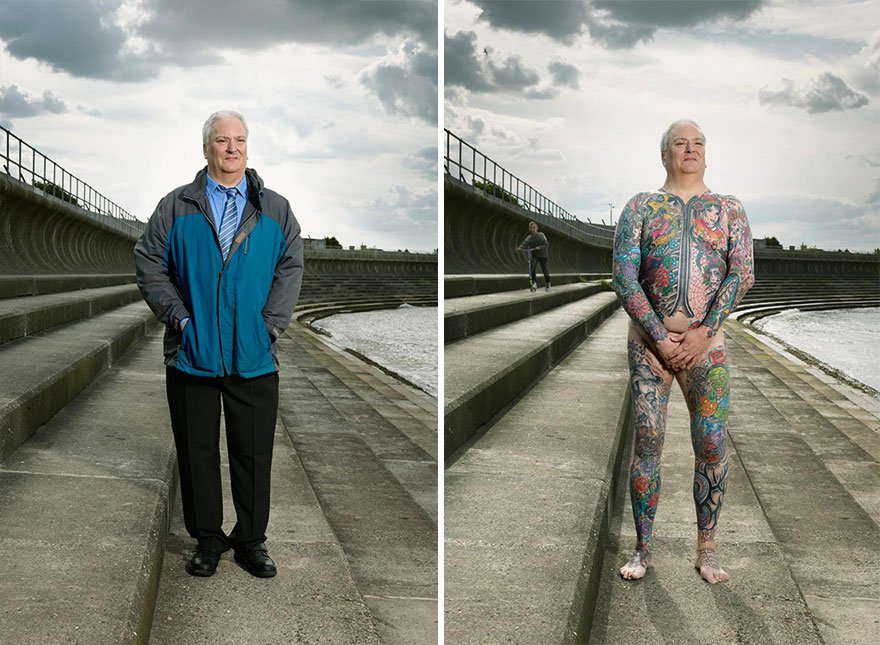 He started getting inked when he was 51. He says that his father was already deceased and his mother was suffering from dementia.
Lillianna, 33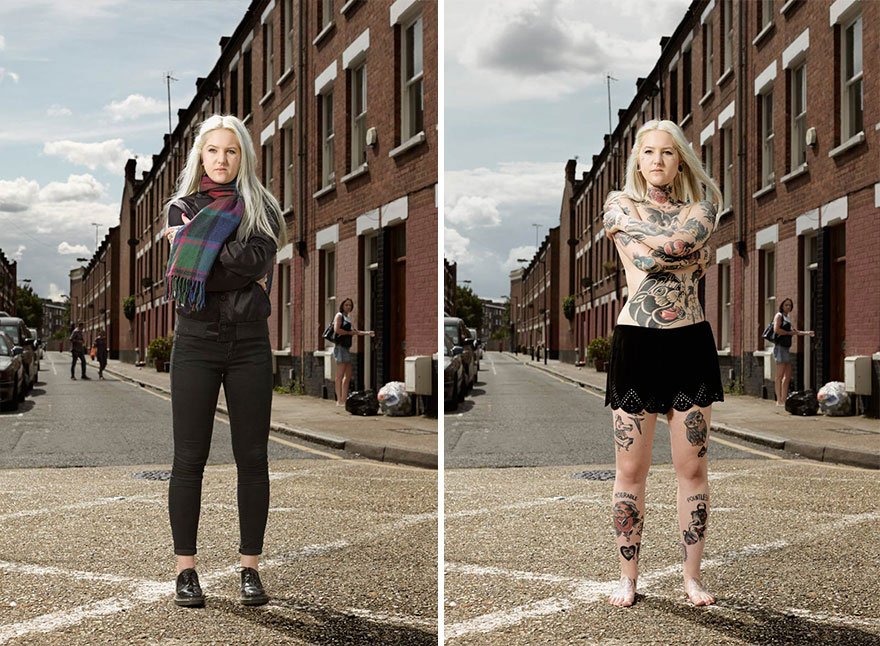 She says that she loves tattoos and she is doubtful that her opinion will ever change on that.
Dave, 66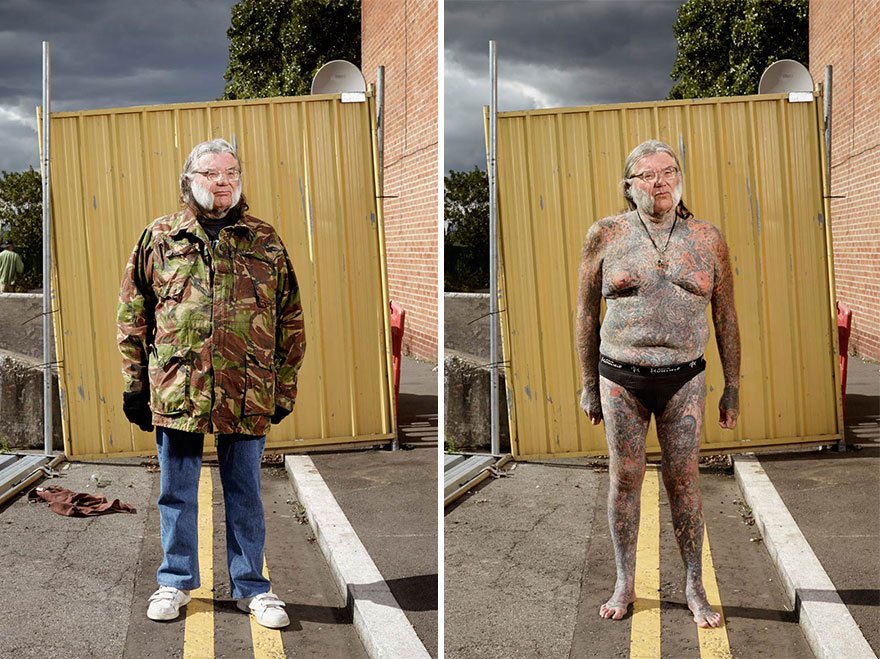 Dave got inked when he was a 14-year-old boy and he says that he will never stop until there is no space left in his body.
Victoria, 37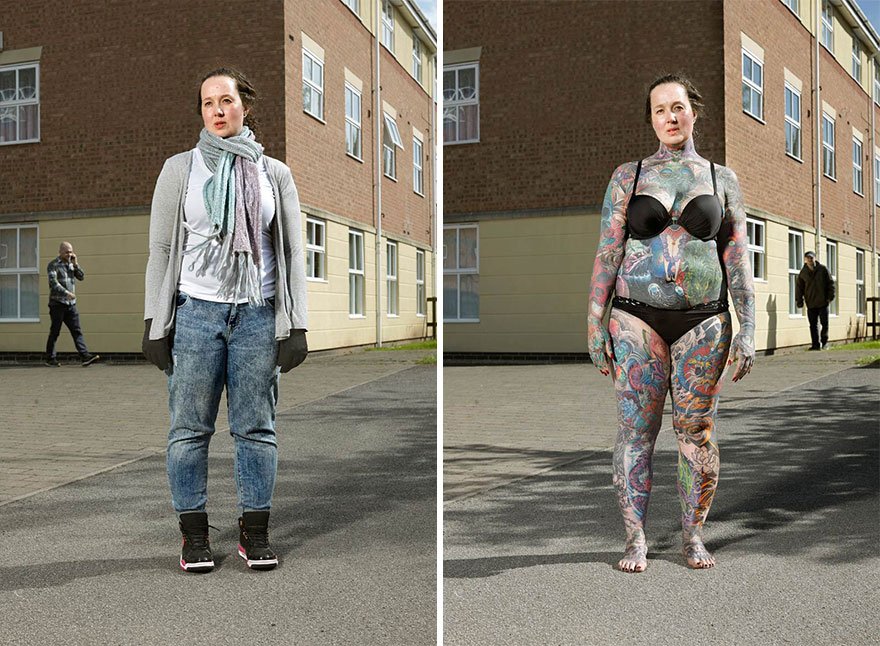 Victoria is proud of her tattoos. She says that her tattoos are part of her life and are inspired by her life events.
Alex, 49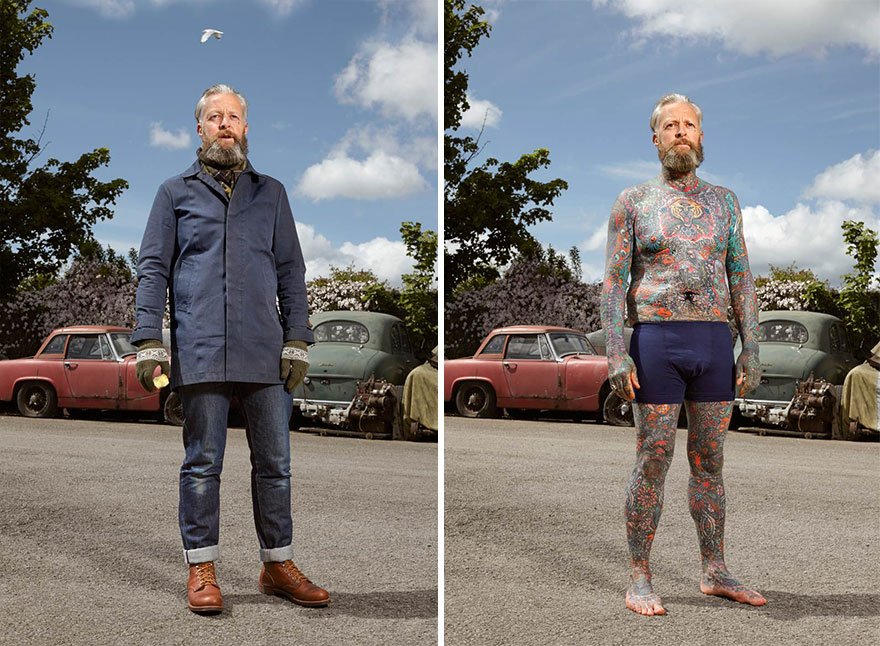 Alex says that his mom wasn't supportive when he decided to get inked. He said that it is not like he is on the streets doing drugs.
Kimmy, 29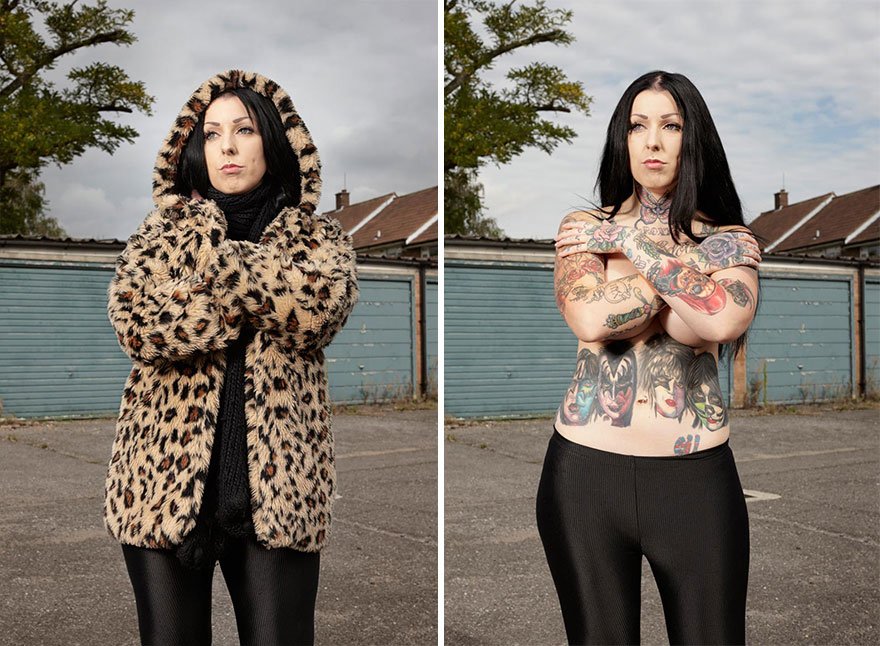 She is a part of the band and she says that as a dedication to her band, she decided to get inked.
Peter, 38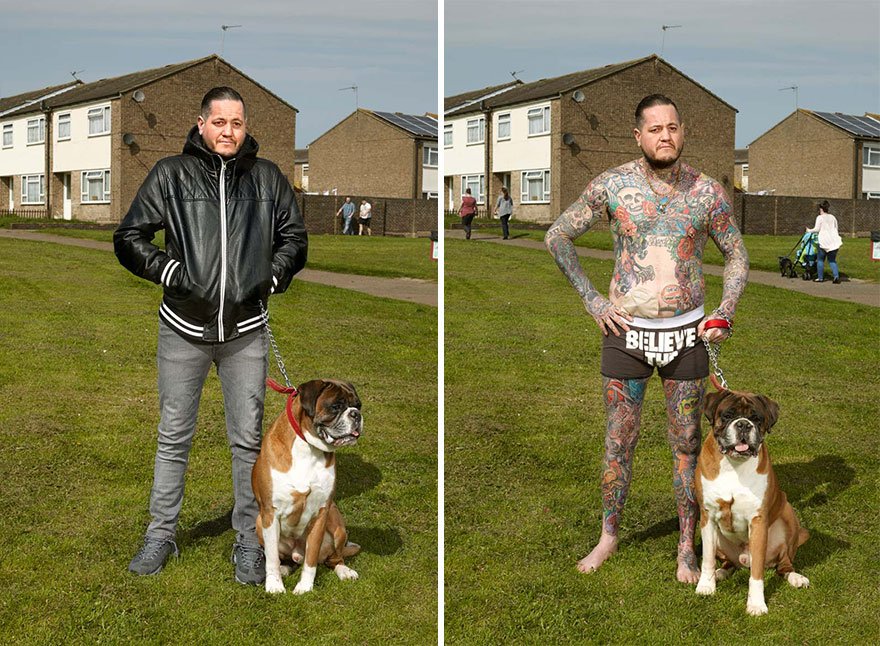 Peter says that his tattoos are his inspiration and he will love them until the end.
Michelle, 53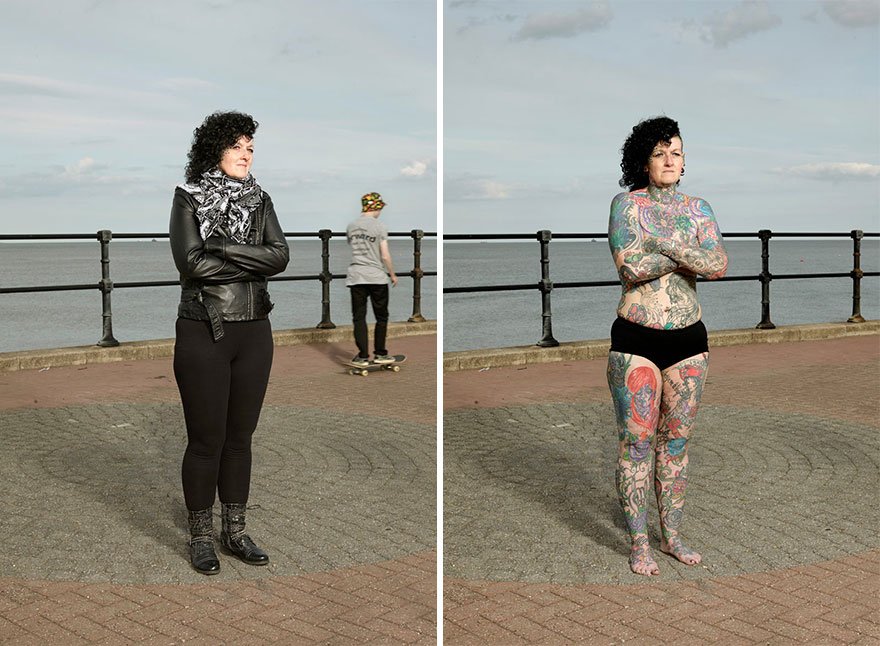 She says that her attitude towards tattoos will never change no matter how old she gets.
Ness, 40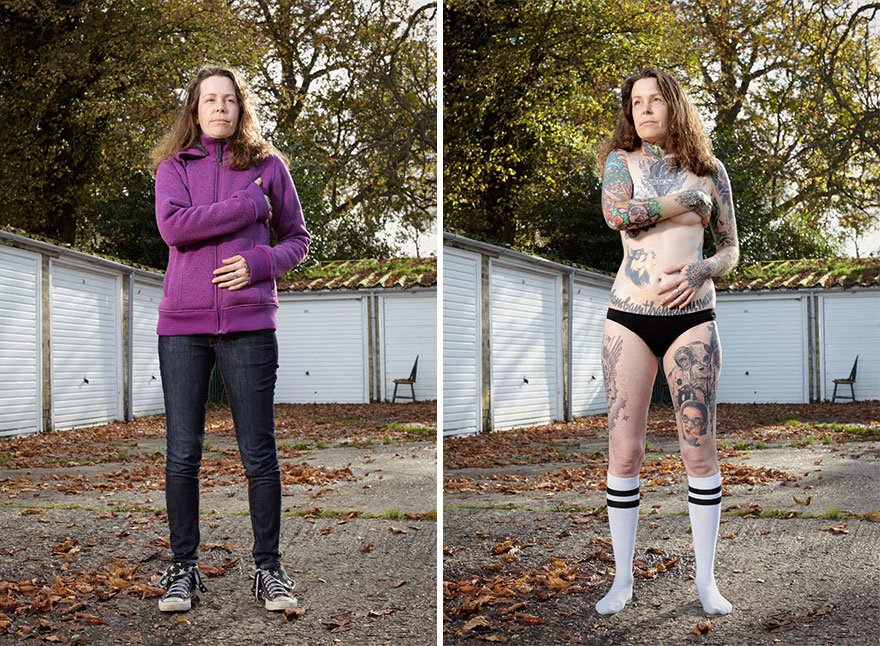 She says that she will stop having tattoos the moment she realizes that there is no space left beneath her neck.
Simon, 47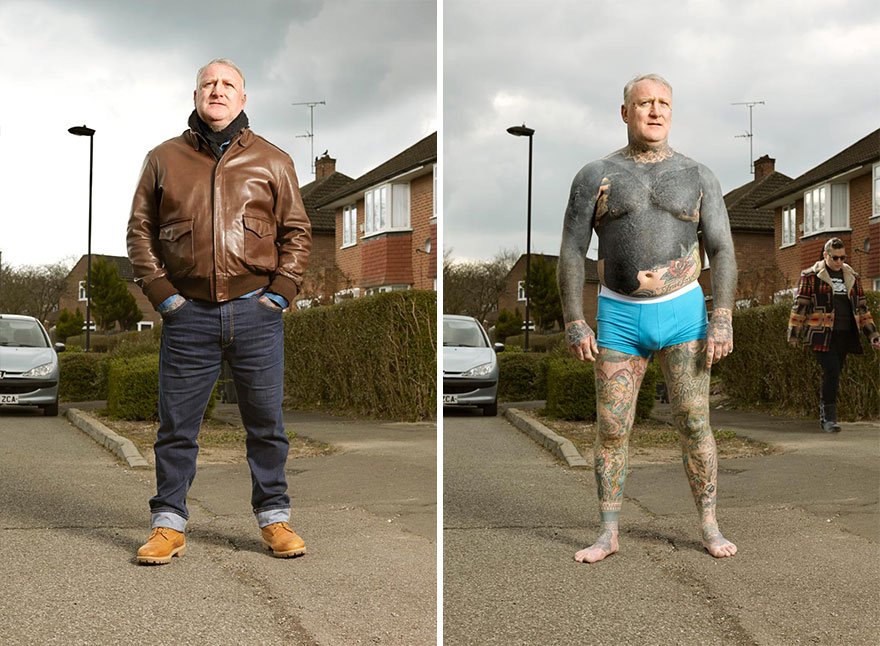 Simon says that he doesn't care what the stereotypes have to say, in his eyes, he looks incredible.
If you liked this post, share it with your friends and family. Also, tells us whose tattoos you liked the most and why.
Don't forget to ▼LIKE US▼ for more inspirational stories!
Enjoyed the article? Check out another interesting story below ▼
---

Share this story with your friends and family!
---