Have you seen Stuart Little? How the little mouse had a world of his own to be in.
When we watched the movie, we all knew that what we are seeing on the screen is not true but just a virtual image.
Well, this photographer wanted more of it.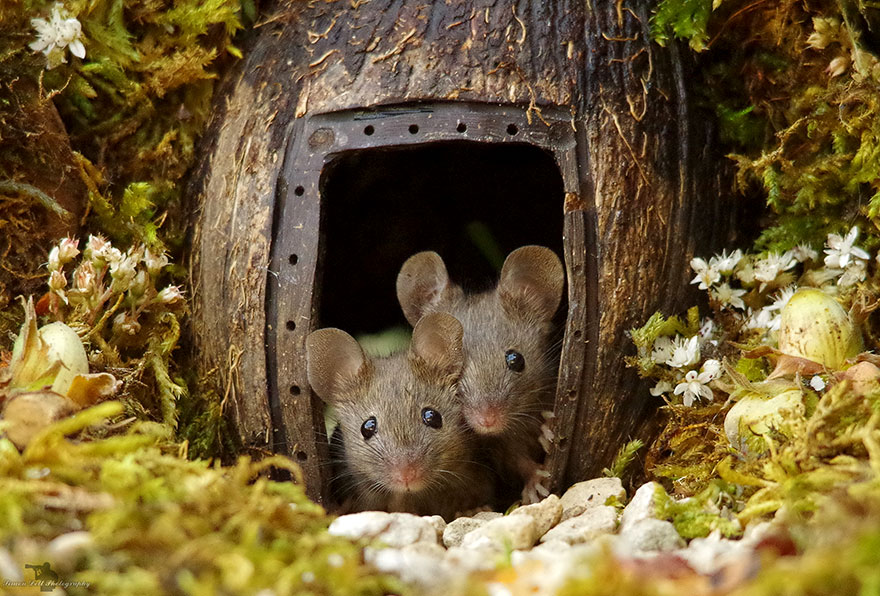 Simon Dell was walking around his home garden when he noticed something moving in the grass. He stopped to see what it was and found out that it was a mouse in the grass.
He was standing on his rare legs. Simon thought it would be perfect if he was able to get his pictures so he rushed inside his house and brought some peanuts for the little buddy.
He kept the peanuts on the ground and it was not long before the little champ came out to get those peanuts. He was happy to have his treats.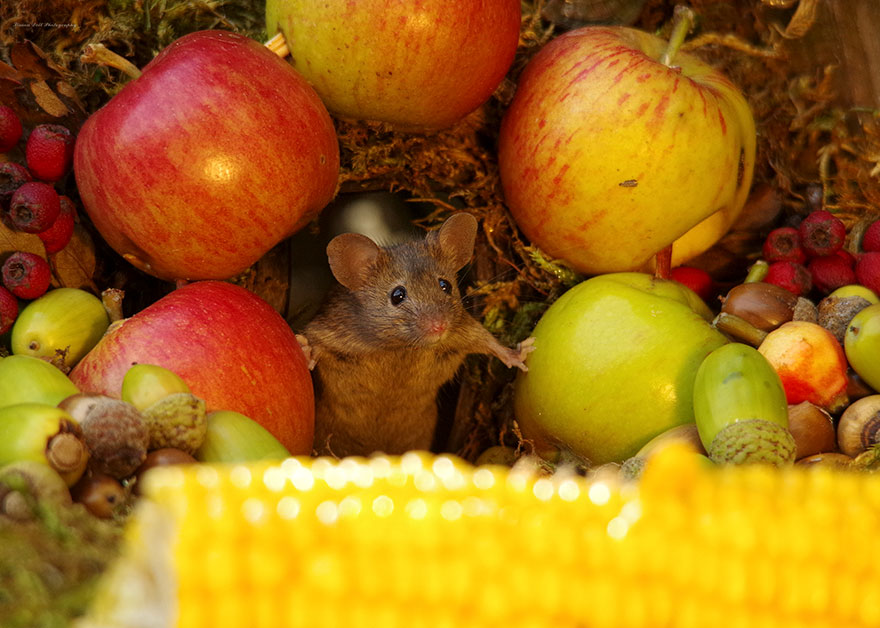 Simon is also a wildlife photographer who had experiences of shooting pictures of house mice before. that is how he knew that this mouse will be great for his pictures.
Because he found the mouse in his garden, he took it as his responsibility to keep him safe and protected. It was not the first time he was going to have a mouse living in his garden.
He had a mouse before who lived in his garden, he had named him Stuart. Stuart Lived there for around a year but then one day he was gone. Simon says that he must have gone away to find a mate because he was living alone.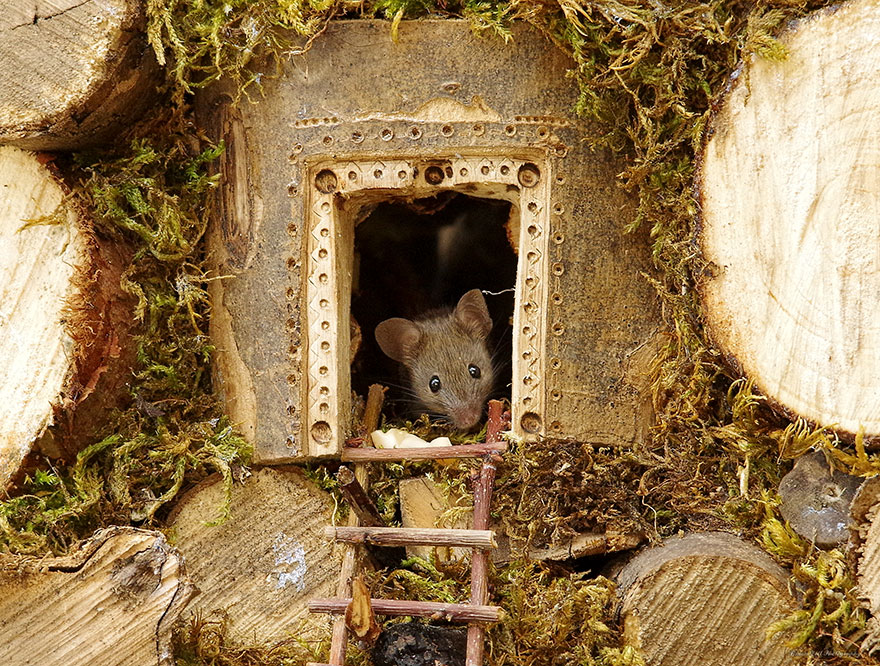 So Simon had a new guest now and he was very excited for him. He could take pictures of the little champ all day long and that is when it occurred to him.
Foe getting great pictures, he would also need great background. That is why he decided to build a little house for the champ. The house will provide a great background as well as, it will give a place for the mouse to stay.
Also, he will be saved from animals like cats around if he stays inside a house.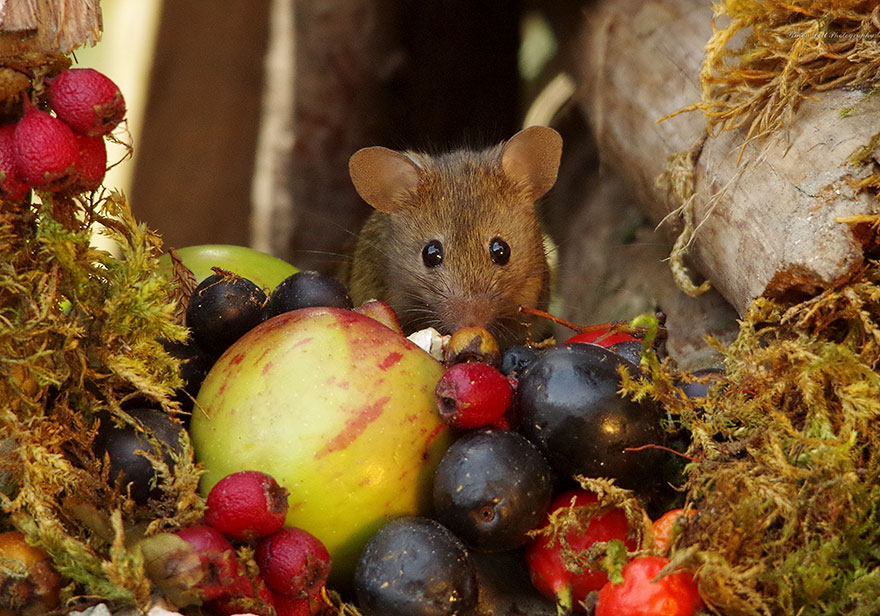 It was not long after that he noticed that the little guest had a companion and so he made another place for the other mouse. This is how, slowly, the population of the mouses increased and from one house, Simon built a whole village for the rats.
The rat family grew larger and Simon found so many models to shoot with. He also covered his garden area with an iron net so there is no cat invasion.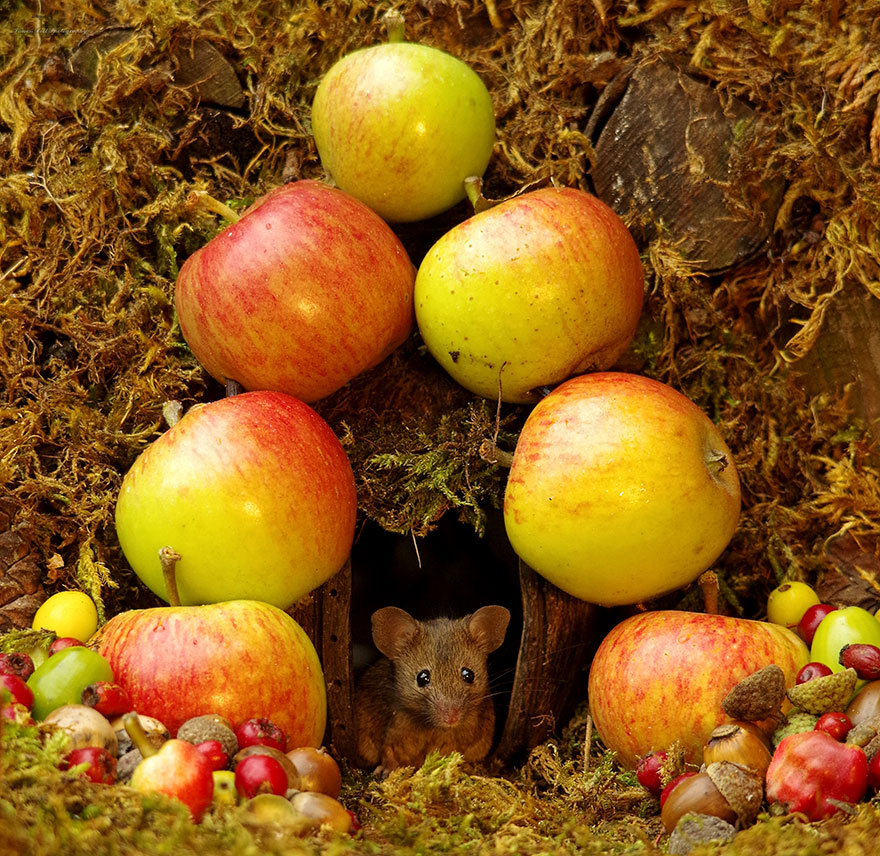 Here are the superb photos he clicked of the mouse family, have a look at all of them. You will be surprised to see how beautiful it looks.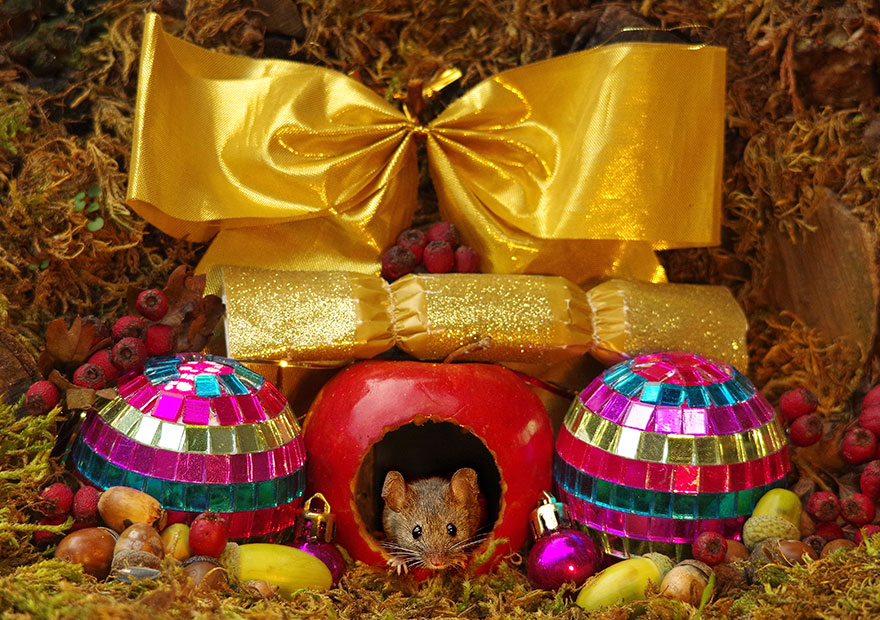 Share this post with your friends and family.
Recommended Video!
"The Brave Photographer Takes A Close Shot Of The Lion Who Sneezes Cutely At The End Of The Clip"
If you liked this post, we would love to hear from you :)
Enjoyed the article? Check out another interesting story below ▼
---

Share this story with your friends and family!
---