The British documentary BBC 3 unveiled a video of an exorcism which was performed at a church in Buenos Aires, Argentina.
The parents of the 17-year-old girl, Candela, recently sought out for an exorcist because Candela had been acting weird due to a mental illness and they wanted to chase away the evil spirits tormenting her.
Candela was suffering from hallucinations and bulimia that was so severe that she would eat all night.
As these unusual behaviors became frequent, Candela's mother grabbed her daughter's hand and visited the church, not the hospital.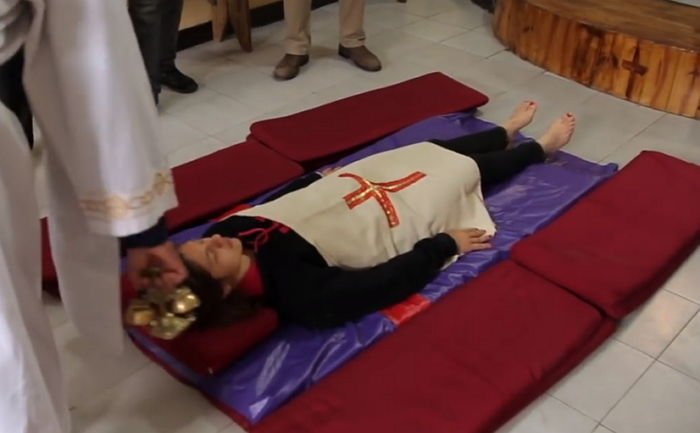 This was because the church had Manuel Acuña, who was as an exorcist.
After Acuña heard of Candela's story he took his cross and started the exorcism.
※ This video contains a rather shocking footage please skip if you may feel uncomfortable by its content.
As Acuña shook a bell and shouted out the words to chase out of the evil spirits, Candela started to shed tears.
Soon after here body started to shake and she started shouting, "I will not go out of here."
Acuña grabbed Candela, who was trembling with agony, and cried out, "In the name of Jesus I order you to leave."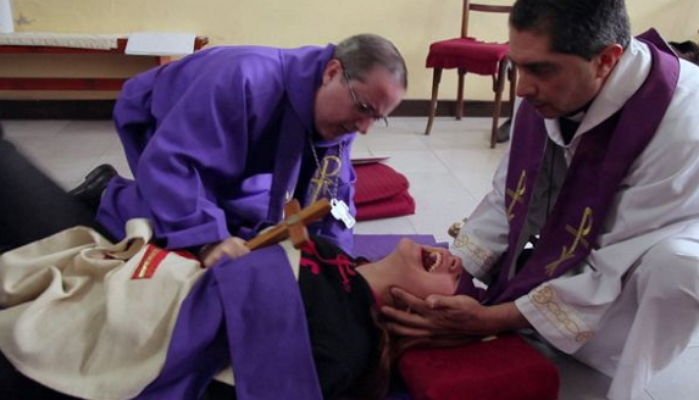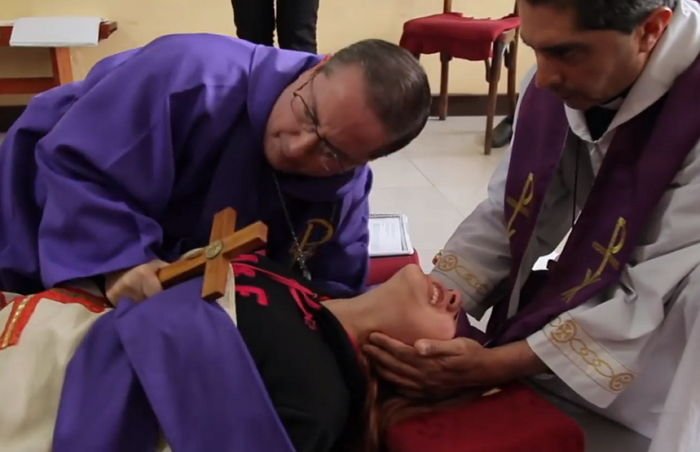 The exorcism lasted for hours, and after it was over, Acuña stroked Candela's head and asked, "How are you feeling?"
Candela smiled and said to him, "I feel okay."
After receiving the exorcism Candela said, "I was actually felt like committing suicide until a few days ago, but now I feel better."
Candela was not the only person who was exorcised that day.
Another girl, Natalia, came to Acuña due to a mental illness problem.
In Argentina, exorcism is known as a form of mental illness treatment.
Acuña has appeared on a variety of TV shows and has exorcised thousands of people up until this date.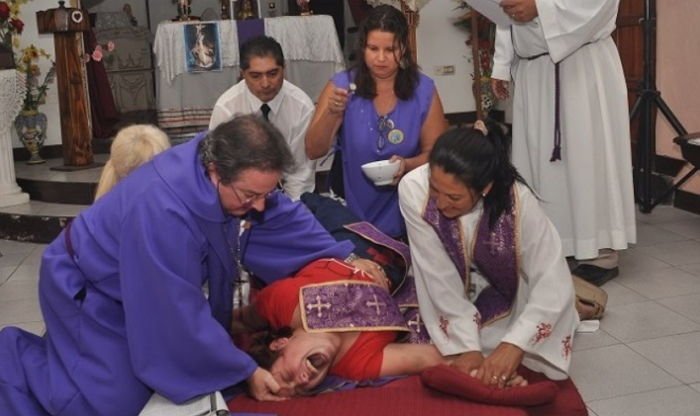 He said that if children from poor communities get a mental illness, it is both socially and financially difficult for them to meet psychologists, so they are more likely to seek an exorcist rather than hospitals.
But local doctor Eduardo Garin warned that exorcism is very dangerous.
He said people will experience a calm feeling, a kind of catharsis, after being exorcised. So many people end up believing in exorcism.
As a doctor, however, he called exorcism a very dangerous act.
Recommended Video!
"Do You Believe In Superpowers? Here Are 5 People Who Got Caught Using Theirs"
Enjoyed the article? Check out another interesting story below ▼
---

Share this story with your friends and family!
---