Watch the heart melting video below:

Video Credit : Facebook / Kanesha Carnegie
After reaching a certain age, it can be a bit tough running your errands due to the toll that age takes upon oneself.
There comes a time when you have to accept certain realities of life; otherwise one can lose his peace of mind due to non-acceptance.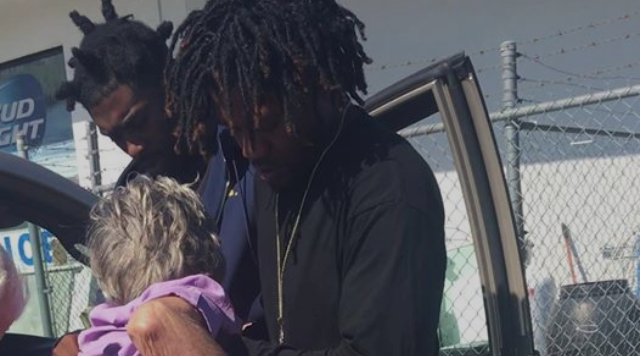 The hardest is the regular physical tasks that you once could do so easily have now turned into something which has now become daunting.
Recently, the 100-year-old David and his 89-year-old wife Rose Griest who have aged gracefully but still make the most out of their freedom of living a life at its fullest.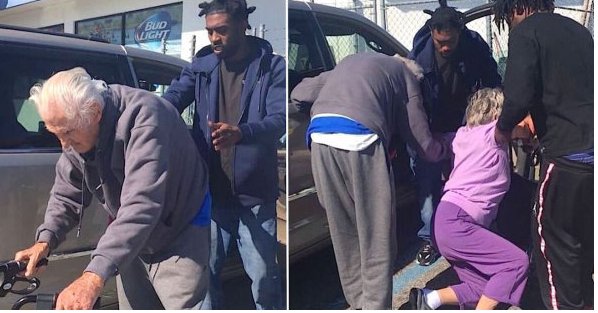 The couple was returning from Rose's doctor's appointment and wanted to use the loo and halted at a nearby gas station.
The two were traveling in an SUV and parked the vehicle at the gas station. While returning from the washroom, the couple were exhausted really bad, and it was getting hard for them to reach back to their car.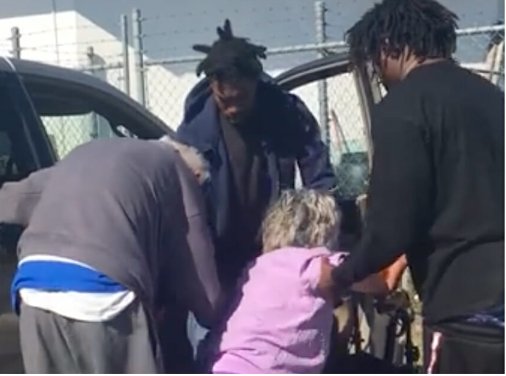 Kanesha Carnegie, a local police officer who was there on the spot, reached elderly couple for helping out but was left in awe as she saw three men already who were assisting the poor couple.
The police officer started to record the video of the three and soon realized that the three are actually the rappers from Orlando.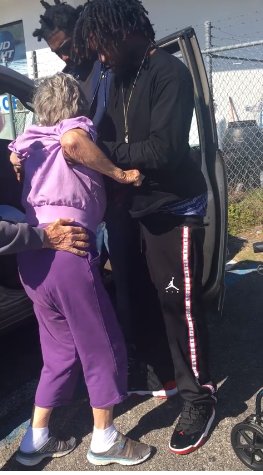 The three rappers were Joc Koe Stoe, Marty, and Freddy G who saw the struggling couple and decided to help them out in their task.
According to the sources, Marty mentioned when asked about the gesture he made for the elderly couple; he said that his immediate thought was it could have been his grandmother.
Kanesha later uploaded the clip of the three and the elderly couple on her Facebook account.
Share this post with your friends and family.
Recommended Video – "Dozens of People Gathered to Help a Beached Whale Get Back Into the Ocean. They Way Whale Thanked Is Taking Internet By Storm"
Don't forget to ▼LIKE US▼ for more inspirational stories:)
Enjoyed the article? Check out another interesting story below ▼
---

Share this story with your friends and family!
---