Swimming is a great way to exercise but it is also a necessary skill that can help save your lives and of others as well.
Grace Fanelli a mother from Florida, USA, wanted her children to learn how to swim from an early age so that they would be confident in the water. This is why Grace's two daughters learned to swim from the age of nine months, a very early age to be learning how to swim.
Her eldest daughter is now three, and the youngest is just one. They are both fantastic when they are in the pool.
Grace has since shared a video of the two amazing girls playing in the pool, and they are remarkable and looks very confident in the water.
The young one year old shows no fear inside the pool and it's amazing to see her paddling about in the water with her little arms and legs. It will surprise you to know that the footage was captured only weeks after the little one's first birthday.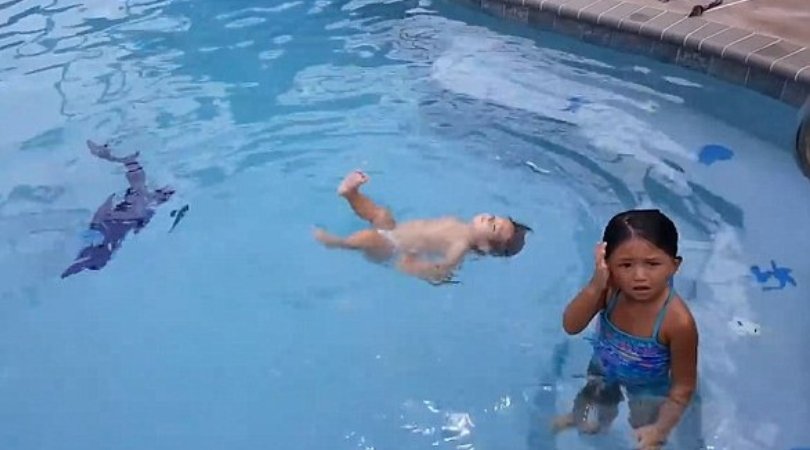 Grace explained that,
"Drowning is the number one leading cause of injury-related deaths in infants and children under the age of five. They can start learning how to swim as young as six months of age.
Please teach your kids how to swim so they can save themselves until help arrives. For those of you who have asked, my youngest daughter was 12 months old at the time of this video and my oldest was only 3 years old.
They both learned to swim starting at nine months old from our swim instructor, Brigitte Strickland, who specializes in infant and child survival swim."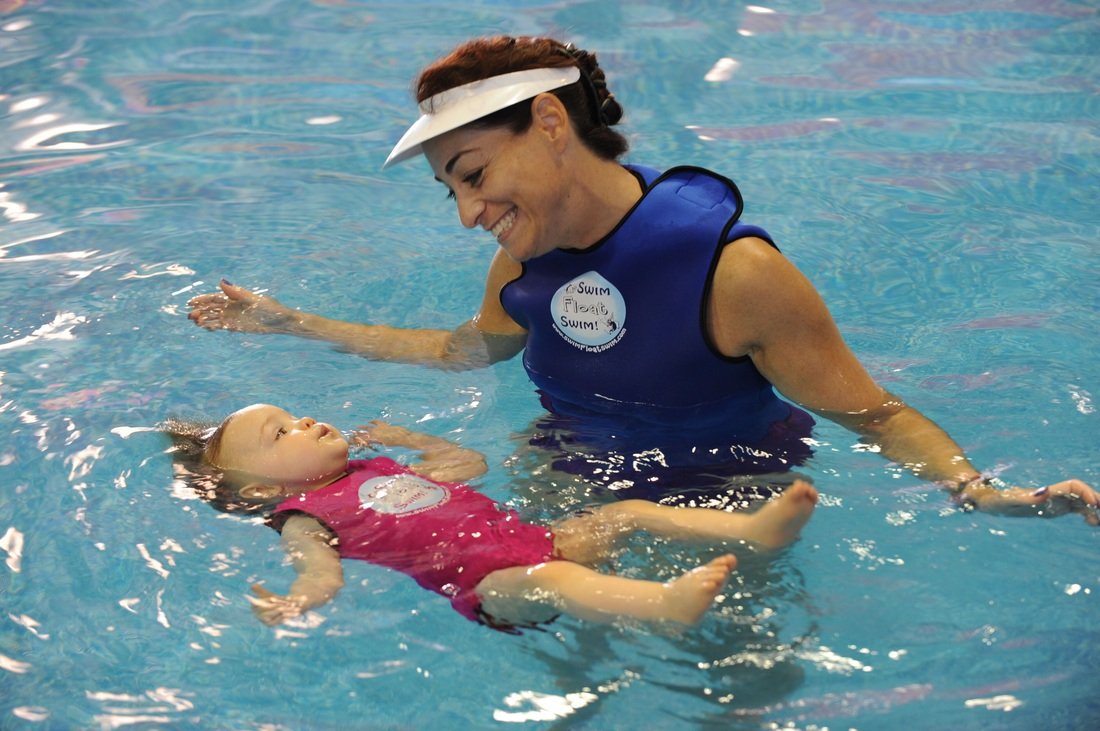 People who have seen the video have been astounded by the feat of a one year old, and have commented that they wish to teach their own children to have similar skills.
This could be a fantastic way for your children to learn to enjoy swimming and at the same time prevent future accidents that may occur around the pool!
What do you think of Grace's actions? Share your thoughts in the comments below!
"Recommended Video –"This Genius Dad Uses Simple Trick And The Baby Stops Crying"
Enjoyed the article? Check out another interesting story below ▼
---

Share this story with your friends and family!
---