LIKE OUR PAGE

The Raiders vs. Broncos game spared some time for their pre-game tradition to honor US war veterans in their 'Salute to Service' ceremony. A veteran, Mickey Ganitch, aged 98, was among those who were honored.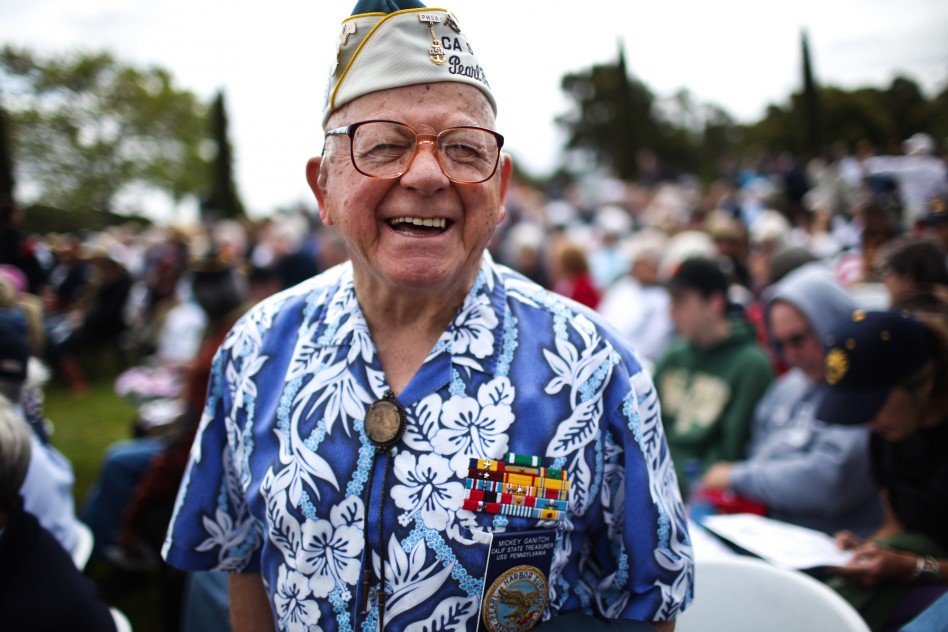 Ganitch was just 22 years old at the time when Japanese made a surprise military strike against the United States at its Pearl Harbor naval base.
He was serving on the United States Navy ballistic missile submarine, the U.S.S Pennsylvania, and was preparing for the football match with the U.S.S Arizona team. When the blitz started, Ganitch was wearing his football dress instead of the military uniform.
The fleet football match was planned to be held that day, but the sudden attack devastated the city. An air of melancholy surrounded Arizona. The Pennsylvania exterior was attacked with a gigantic bomb weighing 500 pounds that took the life of 23 men.
Ganitch called it no less than a nightmare. He told that it was hard to believe what was happening all around. He saw the ship burning, and they couldn't understand anything at that instant. He had been serving in the Marines for barely 10 months.
At first, he did not see the bomb but "felt the crow's nest shudder as the armor-piercing shell ripped into the ship, then detonated."
Ganitch stayed in the Pacific and served for the rest of 2nd world war. For his services to the United States, he was applauded and admired at the Raiders game by tens of thousands of people.
But the interesting thing is that even at an old age of 98 years our hero didn't fail to cheer up the crowd. He got down into a perfect three-point stance, a stance used by players in American football to indicate they are ready for the start of the game. As expected, the crowd literally went mad and uncontrollable!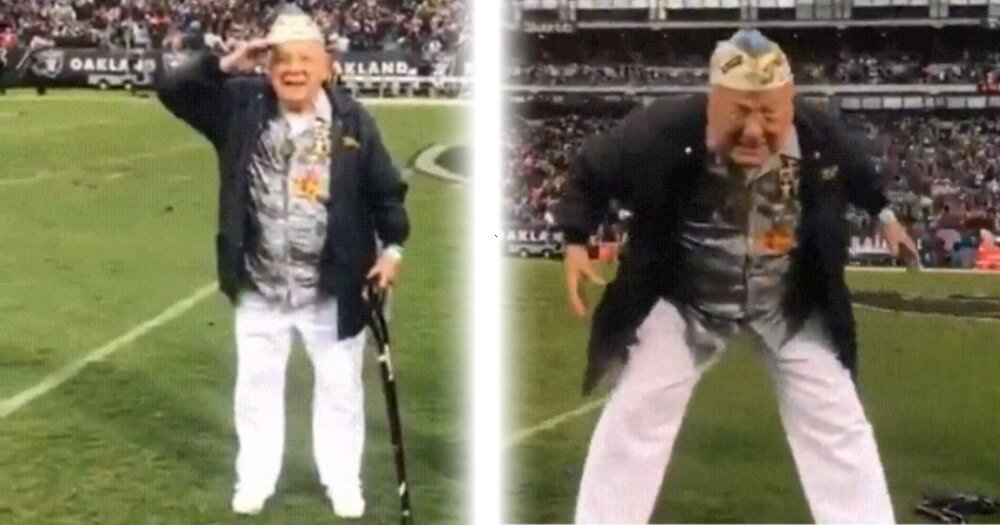 This may look easy for a younger man but at 98, this lively and energetic man surprised everyone sitting there, and one could not guess his age by the perfect three-point stance he gave! This was, in fact, his salute to the stunning crowd, and what a proper salute it was!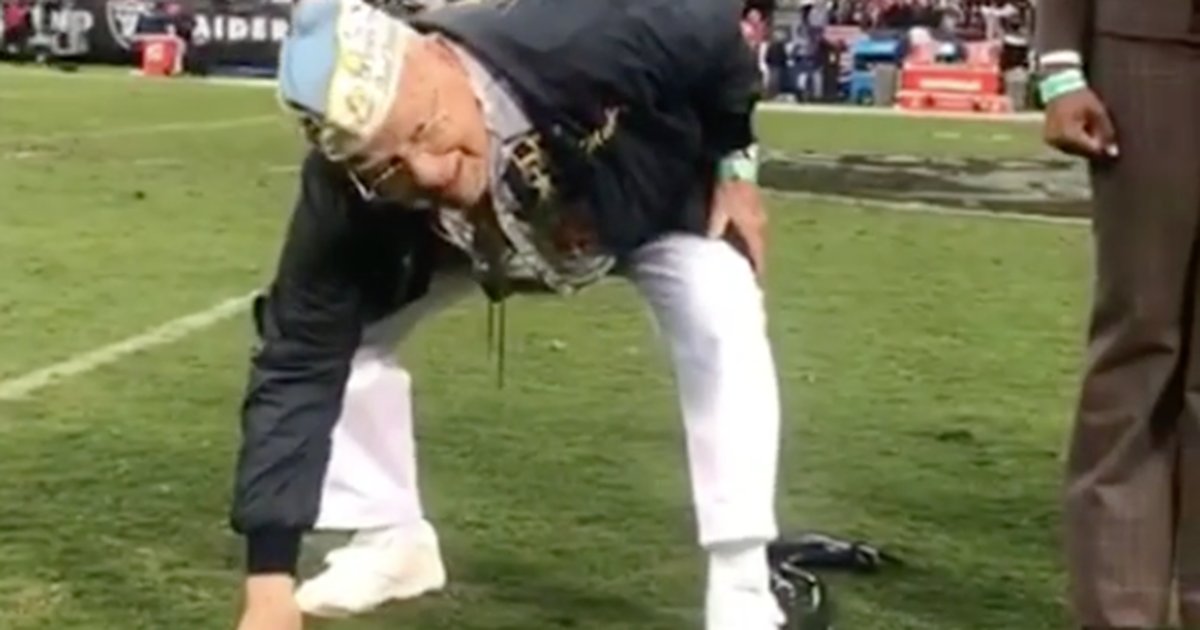 In addition to receiving the honor at the 'Salute to Service' ceremony, he also congratulated and thanked the new Navy recruits. His participation in the game as an honorable guest of the ceremony made him overjoyed. Being a diehard fan of Raiders, our hero was overwhelmed with happiness.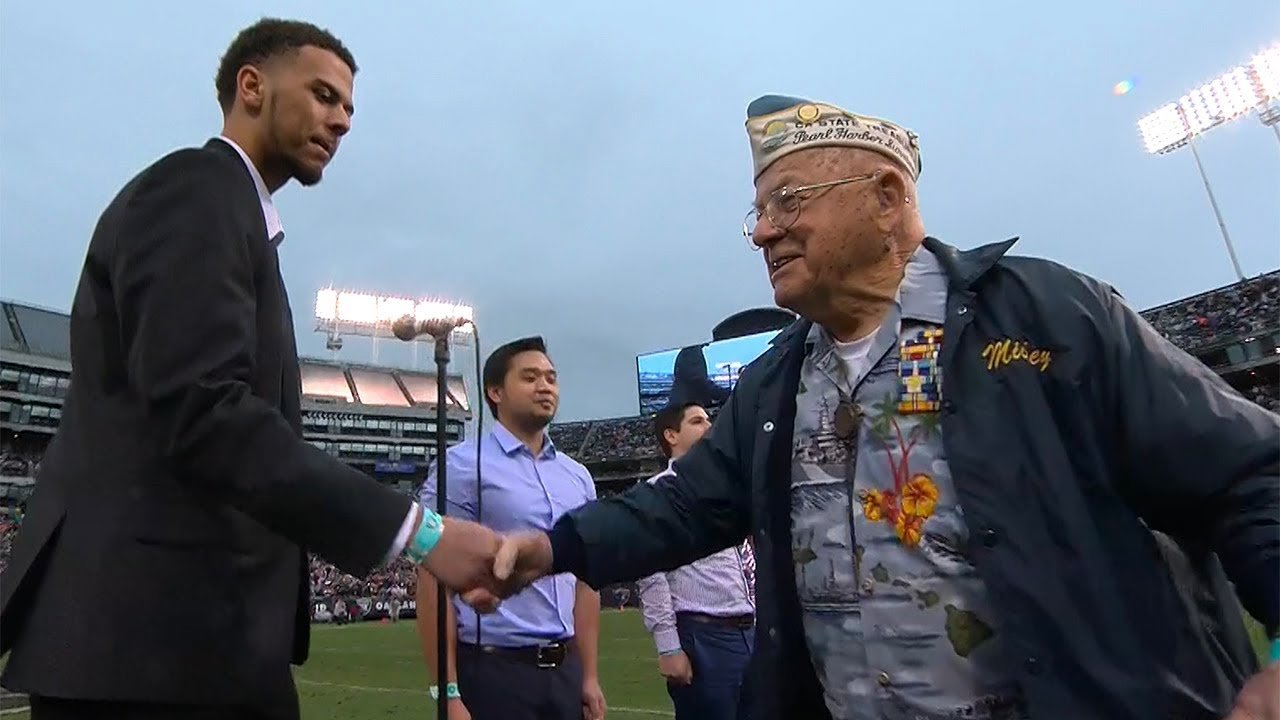 Our hero is also famous in Oakland for his lectures about his experience at wartime life, and he has been giving them for decades. In 2012, he told Chronicle that he would continue this effort 'as long as he could walk.'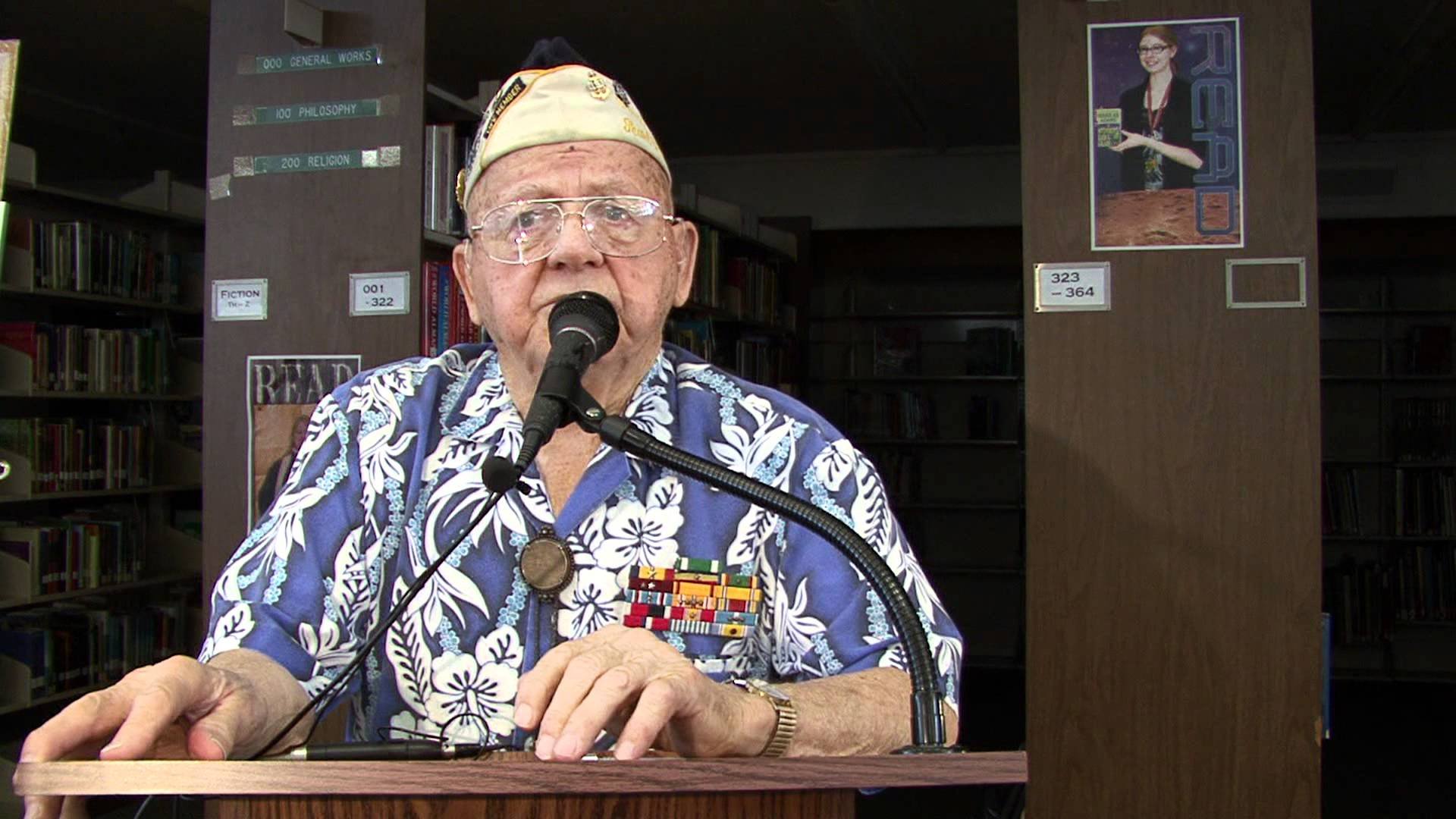 And, no doubt, he still had a lot of strength in him. Even the Raider's Instagram page admitted this fact by commenting, "He also looks like he could still shed a block or two."
Similarly, other people didn't lag behind to appreciate the country's hero. Someone commented, "98 years young, wow! Thank you, Sir, for your service." Someone even said they he should be named a starting player!
Well, it is because of people like him that we feel safe in our homes and sleep peacefully at night!
Mickey Ganitch is a 98-year-old Pearl Harbor survivor and diehard member of #RaiderNation. He also looks like he could still shed a block or two. #SaluteToService
Don't forget to ▼LIKE US▼for more inspirational stories!
LIKE OUR PAGE