Birthdays are always special. It is the day we celebrate our arrival on this planet with our near and dear ones. Many of us do not pay special attention to these events but one woman's 77th birthday was celebrated in a way that nobody could have imagined.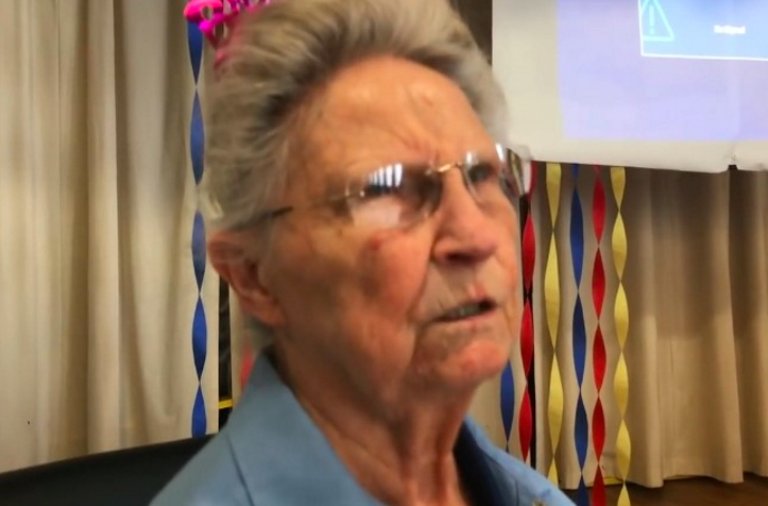 For the previous 76 years, Ms. Frances Buzzard had never celebrated her birthday.  She was employed at Belle as a custodian. Bell was a school that had a very caring faculty.  The staff planned to do something special for Ms. Frances' next birthday.
The principal of Belle, Amanda Mays said that the head cook informed them about Ms. Frances' birthday condition. When they found out that her birthday was on January 30th, they wanted to make the most of this opportunity.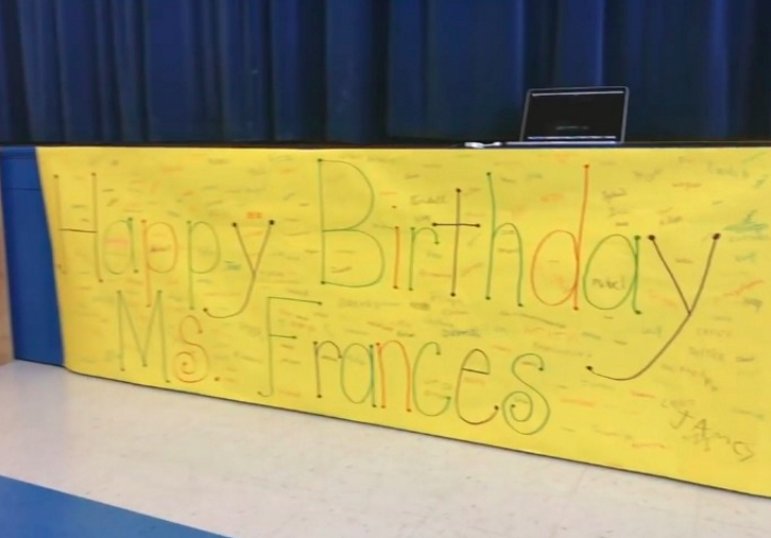 Amanda and her staff planned the grandest birthday party for Ms. Frances. They ordered to entire school to gather for an assembly so that no student could miss out.
Ms. Frances wasn't supposed to work on the given date so they preponed the entire party. They merely wrote 'assembly' on the schedule so that she wouldn't get any the slightest of hint.
The school embellished the whole assembly room. The base of the stage was covered with a huge banner that read ''Happy Birthday Ms. Frances". To make it even more special, the banner was signed by hundreds of students. A cart of cupcakes was present with 3 candles.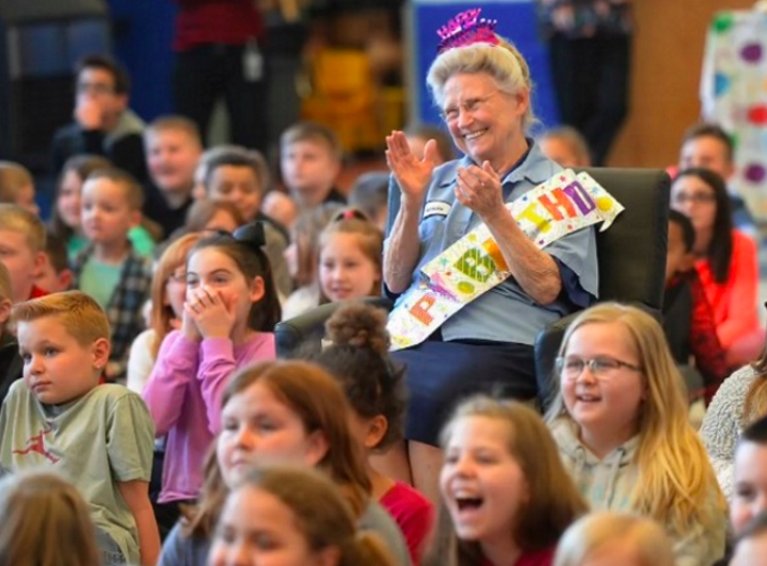 A staff member was instructed to lead Ms. Frances towards the assembly room where she was being awaited by the surprise of her life. The room echoed with the ''Happy Birthday'' song while she was seated at the center of the room.
This woman was ecstatic with the surprise she had received. The smile that spread on her face revealed how indebted she was. She exclaimed that she had never been treated like this before.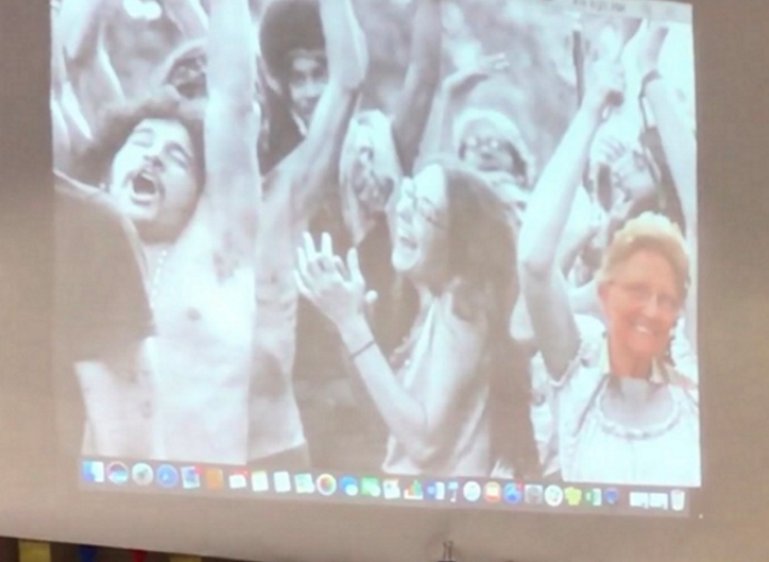 Ms. Frances enjoyed the delicious cupcake while watching the slideshow that was prepared specifically for her. This was a day that Ms. Frances would never forget.
The generosity which the school had shown would stay in her heart forever. We often forget about the special days of the ones who work really hard for us. It's time we celebrated with them.
Share this adorable story with your friends and family.
If you liked this post, we would love to hear from you :)
Follow

@smalljoys_of_life
Enjoyed the article? Check out another interesting story below ▼
---

Share this story with your friends and family!
---