This is a sweet moment a probation officer got the shock of her life as her boyfriend entered the courtroom in shackles. Then, he admitted that he is guilty of loving her as he got down on one knee to propose.
Probation officer Tiffany Allison was ready for her working day to start on August 15. She was sitting in Hernando Municipal Court when the judge called the court into session reading the day's docket when police officers entered the court with a 'defendant.'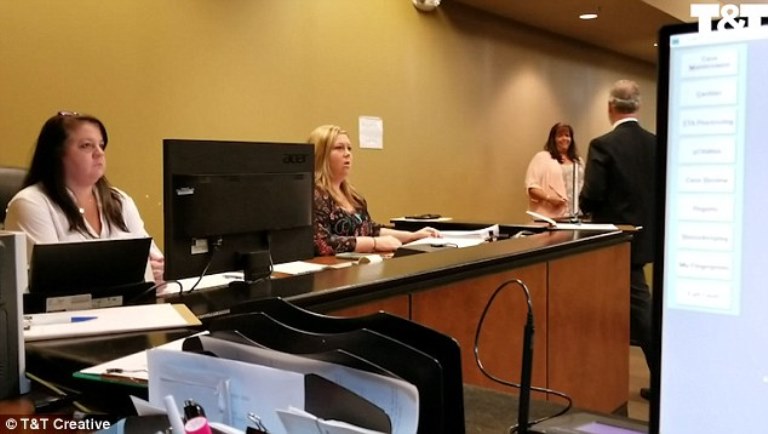 Tiffany then realized that it was her boyfriend Brett Stidham who was brought into the court. Seeing her man in full bright yellow jumpsuit and shackles, Tiffany was left open-mouthed.
Frantic, she looked around the room hoping for an explanation before Brett started to address the court, admitting he is 'guilty' and further confused Tiffany.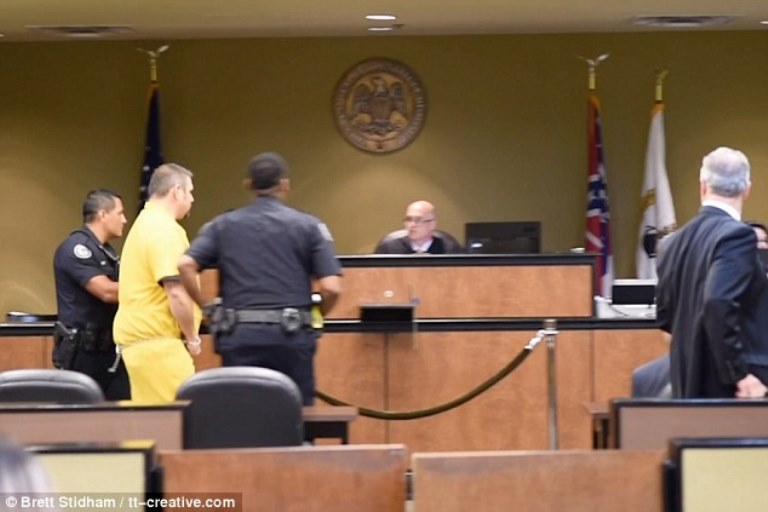 Then, he went on to address the court: "I'm guilty of being madly in love with the girl of my dreams. She's my best friend, I'll forever be in love with her."
Tiffany was shaken and was asked to come over by the judge. Brett dropped to one knee and said: "I'm ready for my life sentence, baby."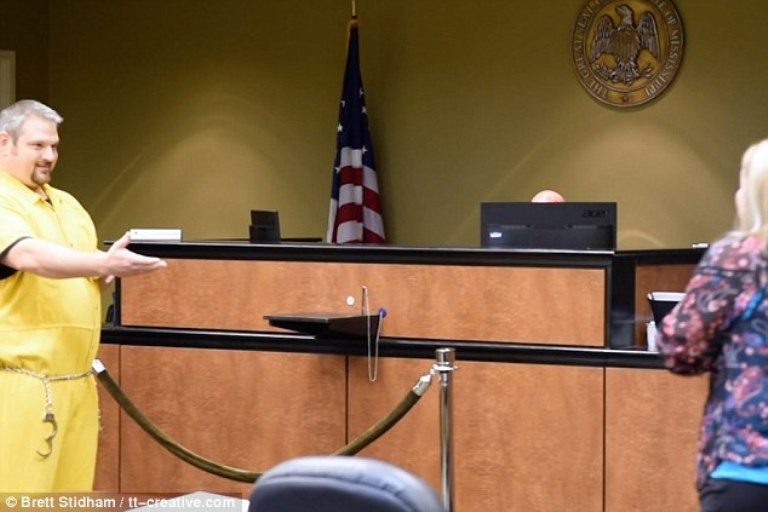 Brett said: "I knew very early on in our relationship Tiffany and I would spend the rest of our lives together – not long after we met I started seriously thinking of ways I would propose.
This idea was the first one I was contemplating but I knew it would be a logistical nightmare to pull off – I told nobody about my plans until July 2018, almost two years into our relationship.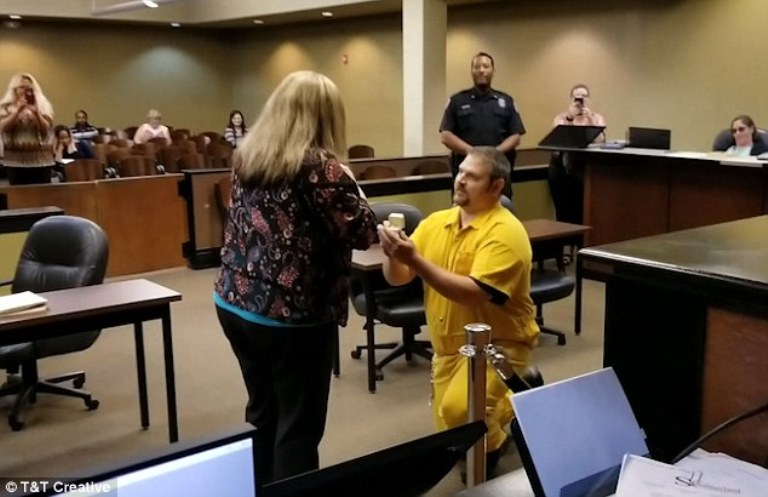 Tiffany is really good friends with her supervisor who had been giving me a hard time I hadn't put a ring on it yet, so I revealed my plan to her and asked if there was any way she could help.
She then enlisted the judge, prosecutors, court clerks and officers to help me pull off this crazy proposal. Pretty much everybody in the courtroom was in on it.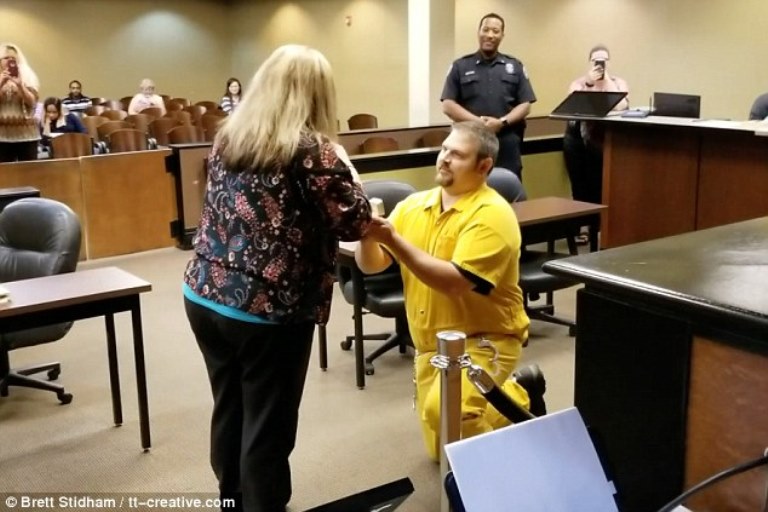 I had the officers bring me in front of the judge in a jumpsuit and shackles and then I just took over."
He also added: "It was truly the best day of my life. My love for her is something so grand that my proposal had to be a big show."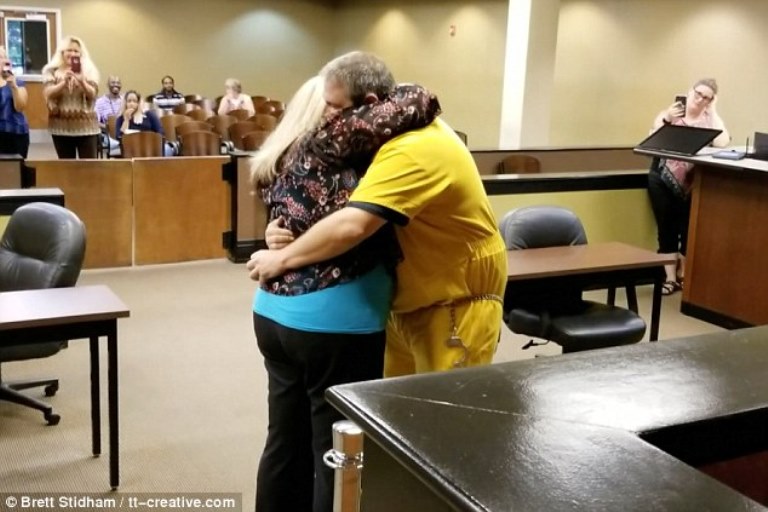 Such a sweet couple! Congratulations!
What are your thoughts on this? Do you agree that the proposal was very sweet? Let us know in the comments section below!
"Recommended Video –"Newlyweds Return From Honeymoon And Find 6ft Fence 'Like The Berlin Wall' Erected By Their Neighbour."
Enjoyed the article? Check out another interesting story below ▼
---

Share this story with your friends and family!
---