This is a shocking moment a cop drives straight into a cyclist because the police officer was checking his mobile phone.
Watch the footage below
In the video footage from a helmet camera, William Fasanello was seen out for a bike ride in Peculiar, Missouri. He pulled up to a stop sign and waited for his chance to move again.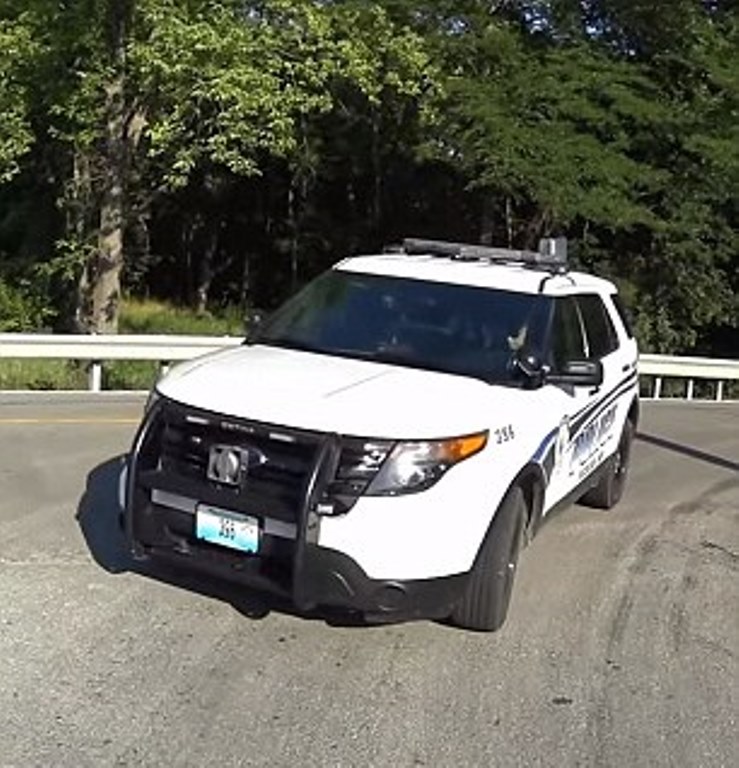 While waiting for his turn to pass, a police car made a left turn onto the road where Fasanello was waiting.
However, the cop's turn was too fast and tight and the vehicle slammed into the cyclist.
"When he started making his turn, I noticed it was too sharp and it was way too late even attempting jumping out of the way," Fasanello said.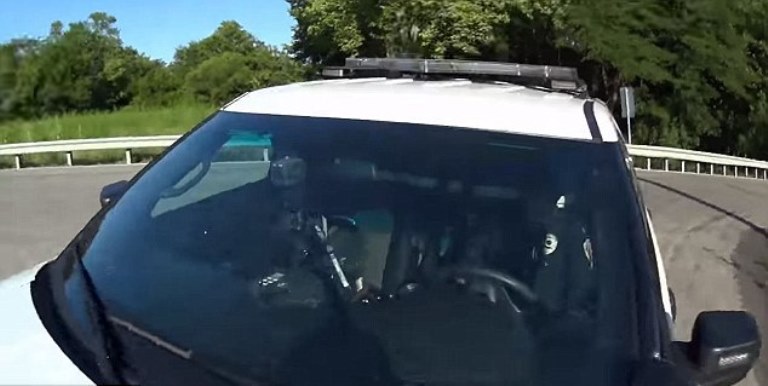 In the footage, it shows how Fasanello fell to the ground gasping in disbelief due to the unexpected event.
"Why the f*** were you texting, officer?" Fasanello asked.
The cop answered: "I wasn't texting! I was looking at my phone!"
Wallace admitted that it was his fault and he apologized for not paying attention while driving.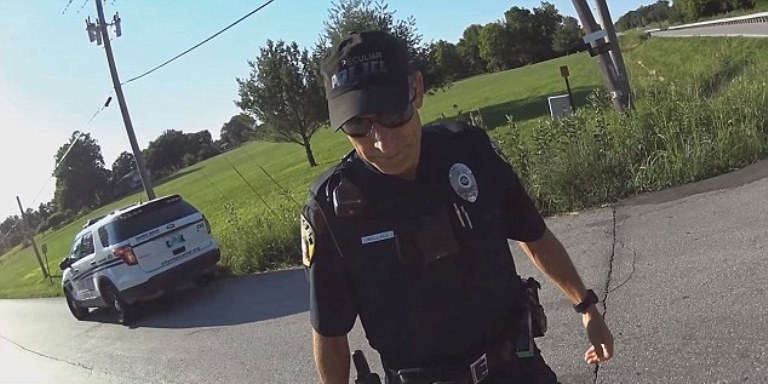 Fasanello said that Wallace called in the State Police to manage the situation to prevent any conflict of interest. He also mentioned that paramedics helped him out and he went home with only bruises and scrapes.
"I mean there were a lot of thoughts going through my head in a very short amount of time, the first one, being he is not looking at me, he is looking at his phone, and two being this is really going to hurt," Fasanello expressed.
"The curb weight on a Ford Explorer Police Interceptor is about 4,600-pounds, so when you say you got hit by a pile of bricks, it is not an exaggeration."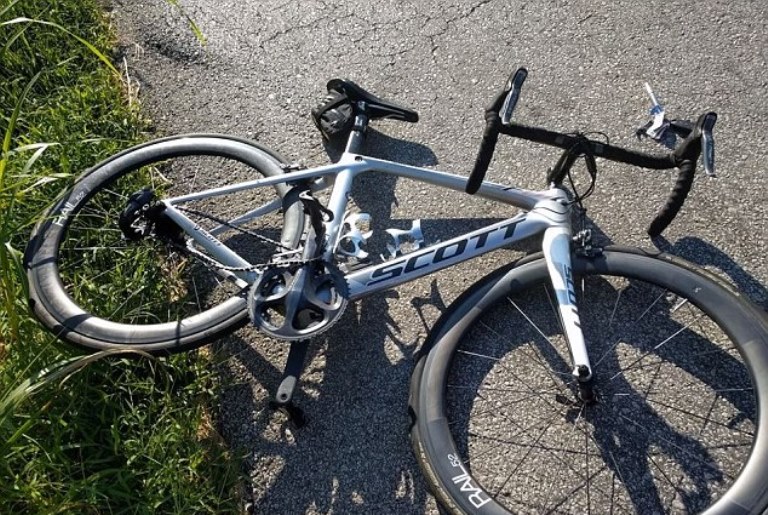 But his bike, which he purchased for $7,000, didn't end up so well.
"The handlebars got twisted, the impact most likely caused micro-fractures in the frame," he said. "Pretty much demolished the electronic shifting system. You know at the very least the department owes me a formal apology, and they owe me a replacement bike that does the exact same function as the old one, plus medical bills of course."
Wallace is on paid leave until the completion of the investigation.
Fasanello added: "Fortunately he just outright admitted fault, he said he was reading a text from a fellow officer he just received. He should exercise a little more what they used to call common sense. You are baffled at the utter irresponsibility of someone who does that."
What's your take on this? Are you also glad that the cop admitted his fault? Let us know in the comments section below!
Recommended Video!
"The Footage Reveals Car Thief Flying Through The Air As The Vehicle Crashes During Police Chase, And He Ejected From Car"
Enjoyed the article? Check out another interesting story below ▼
---

Share this story with your friends and family!
---