LIKE OUR PAGE

While most police officers do their best to safeguard the wellbeing of the common people, there are sadly also those who don't fit this role that calls for a tremendous amount of responsibility.
As a surveillance video from a convenience store in Buena Park, California, shows, a man named Jose Arreola was shopping for Mentos on March 16 earlier this year.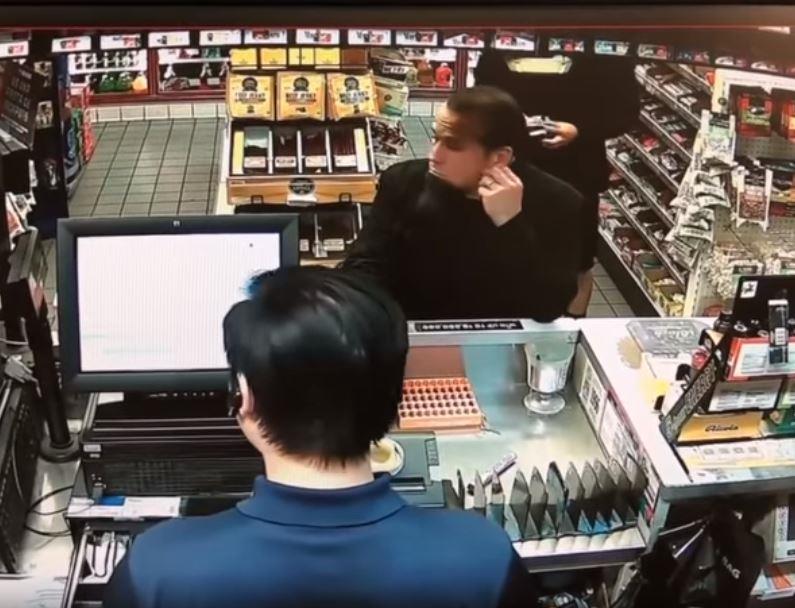 Orange County Register / YouTube
Soon after paying $1.19 for a pack of bonbons, Jose put them in his pocket and waited to receive the change. Then, a man behind him confronted him and pulled out a gun on him. The man was allegedly an off-duty cop who thought that Jose didn't pay for the Mentos.
Check Out the video below to see what actually happened!
The cop explained that he's a police officer and ordered the man to put the candies back and leave. "Oh, I paid for it!" shocked Arreola replied.
"Get your cash and leave," the officer told the innocent customer. After picking up his cash, the cop asked the cashier if Jose did indeed pay for the item he took.
The cashier confirmed that the payment was made. "Are you sure?" the cop insisted as if he was trying to justify his actions. "Yes," the clerk replied each time.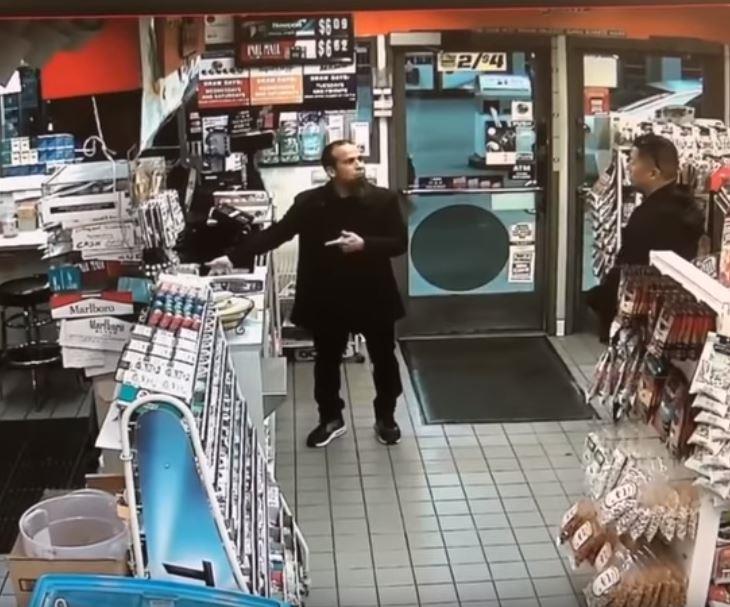 Orange County Register / YouTube
Realizing he messed up, the off-duty cop apologized and asked the cashier if he knows who he is. In the meantime, Jose already left the store but couldn't forget what happened.
He and his wife were shocked by the disturbing incident and the idea that someone would pull a gun on another person over such a trivial thing as a pack of Mentos. Moreover, they found it disturbing that the person who is supposed to maintain order did that on a mere hunch without any evidence.
Jose and his wife proceeded by filing a complaint against the Buena Vista PD the very next day.
"The hardest part for me, believe it or not, wasn't the gun, it was his arrogance, his way of talking to me – he treated me like a piece of trash," Jose told CBS.
In the following Facebook statement, Chief Corey S. Sianez explained: "I want you to know that after I watched the video I found it to be disturbing, as I'm sure it was to you. However, because there is an ongoing personnel investigation and potential litigation pending against the city, I am unable to discuss the details of our investigation."
While the couple doesn't want the officer to get fired, they do believe he should receive better training.
What are your thoughts on this incident? What would the right course of action be now that the cop clearly messed up? Let us know in the comments below and don't forget to click SHARE!
Recommended Video!
"Gas Station Worker Saves Kidnapped Woman"
LIKE OUR PAGE