Most of us have heard of palm reading before, and many of us have probably experienced someone trying to read us. But did you know that face reading is also common in Chinese culture?
It is believed that your facial features can tell your fortune, which is why older adults always say not to change any of them or not to get plastic surgery. It is also believed that changing your lips, nose, or cheekbones may change your fortune significantly.
Aside from wealth, facial reading can also tell the story of your life. According to the 3,000-year-old tradition, the forehead can tell the story about your 20's, eyes tell about your 30's, nose about your 40's, mouth about 50's, and chin tells about your 60's.
In Chinese facial reading, the feature that reflects your wealth is the nose, especially between the age of 41 and 50. It is believed that the bridge of your nose reflects not only your health but also your fortune.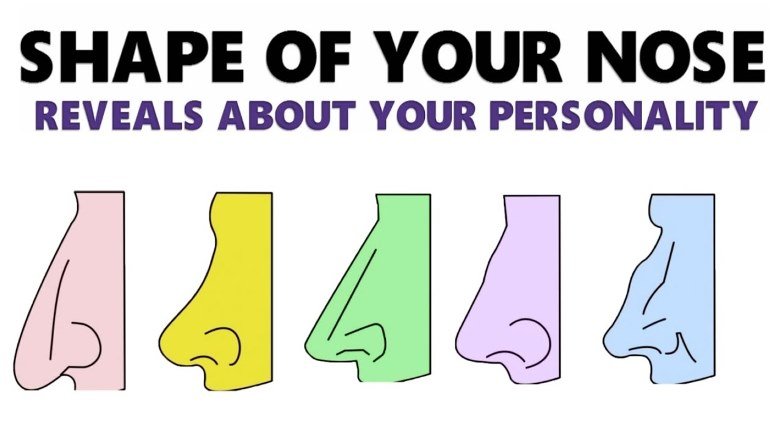 YouTube
Before we start, note that this may not be 100% accurate as with Chinese Horoscopes and zodiacs! Let's all take it with a pinch of salt.
#1. Straight Nose
Individuals with straight noses are reliable, honest, loyal, and well-organized. They usually appear successful, but sometimes it may not be the case.
#2. Round Nose
People with round cushiony nose definitely hit the jackpot! The meaty and bigger it is, the greater wealth and luck they have. Having round noses also mean that these people like to know everything that's happening and they enjoy or like finer things in life.
Want to Find Out What Does Your Nose Shape Say About Your Personality? Watch the Video Below!
Here's another fun fact: If your nostrils are unnoticeable from the front, this means that you are or can be good at saving money. The more visible your nostrils are, the more money is spent!
What is the shape of your nose? Does the description match your personality? Let us know in the comments section below! Don't forget to SHARE this with your family and friends to spread some fun!
RECOMMENDED VIDEO!
"The Color Of Blood In Your Pad Will Tell You A Lot About Your Health"
Enjoyed the article? Check out another interesting story below ▼
---

Share this story with your friends and family!
---