A Nigerian man has made headlines after he buried his father in a brand new car instead of a coffin in his village cemetery.
The wealthy man, identified only as Azubuike, had always promised his father that one day he would buy him a flash car so he buried him in a BMW as a compensation of the promise he couldn't fulfill in his father's life.
Azubuike is reported to have spent around £66,000(about $90,000 USD) on the new car just out of the showroom to bury his father in the remote village of Ihiala, Nigeria.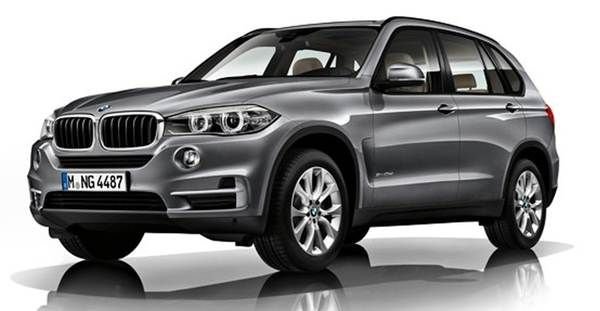 The incredible picture taken at the burial shows the luxurious car being lowered into a six feet deep huge grave in the local village graveyard.
It wasn't an easy task to bury the enormous car. The ingenious mechanism used for the purpose reportedly comprised of pallbearers guiding it down with the help of logs which were then pulled out to allow the car to drop.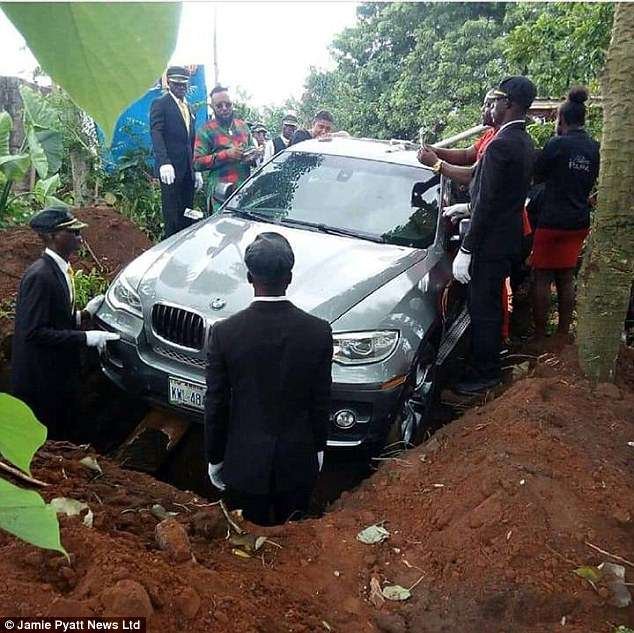 According to NAIJ.com, Azubuike who recently lost his father intended to honor him by buying an expensive car for his final journey.
The local people mentioned in their witty comments that the car had Satellite Navigation system to help the old man find his way to the gates of heaven.
The photo went viral on social media as soon as it was shared online. However, a majority of people on the internet criticized the extravagant act for the waste of money and said the money could have been used in a better way.
Obienice Mohale wrote: 'This is the sort of thing that keeps us poor as black people.'
Calvin Cal Diamean said: 'Insanity and selfishness regardless of that fact that is your cash.'
Sifiso Inno Makhashila said: 'Buy the car for your parent while he is still alive if you are moneyed and bury them with a decent coffin but this is just being foolish and showing off.'
However, this isn't the first time such event has made headlines in Nigeria. In 2015, a woman was buried in a brand new Hummer by his billionaire son in Enugu, Nigeria.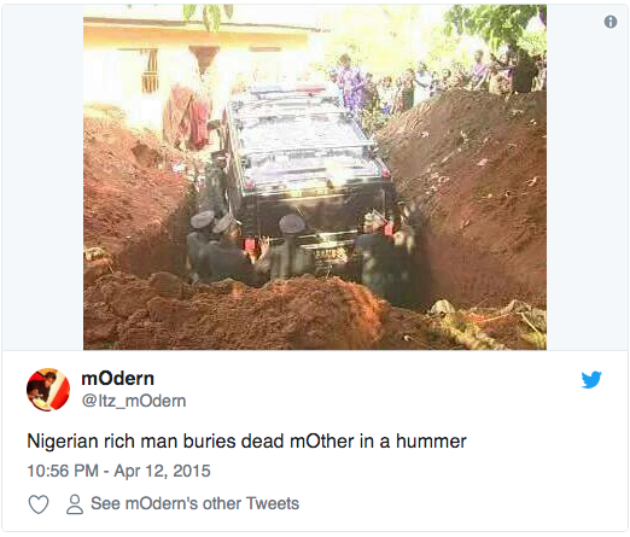 "Recommended Video – Girl Surprises Grandma By Wearing Her Old Prom Dress, And The Woman's Reaction Is Priceless (Video)"
Follow

@smalljoys_of_life
Enjoyed the article? Check out another interesting story below ▼
---

Share this story with your friends and family!
---