LIKE OUR PAGE

"Street art" is normally the polite term for graffiti and creative acts of vandalism. However, street artist Tom Bob is quickly making a name for himself by spicing up urban landscapes with his amazing creativity.
Whether it's a fire hydrant that he turned into an image of Princess Leia, or an electric meter made to look like a pink flamingo, everyday objects on the street are transformed into fascinating pieces of art. It would definitely be a shame if he were caught but in the meantime, we can still appreciate his style.
Although he's primarily based in New York and Massachusetts, he's also managed to put his mark (literally) in Kaohsiung, Taiwan, Dubai (in the United Arab Emirates), and other locations around the United States. You could probably call him an international street artist now.
Check out these before and after photos and you'll see how Tom Bob is reshaping life in the city.
#1 Some wristwatches on the sly (California)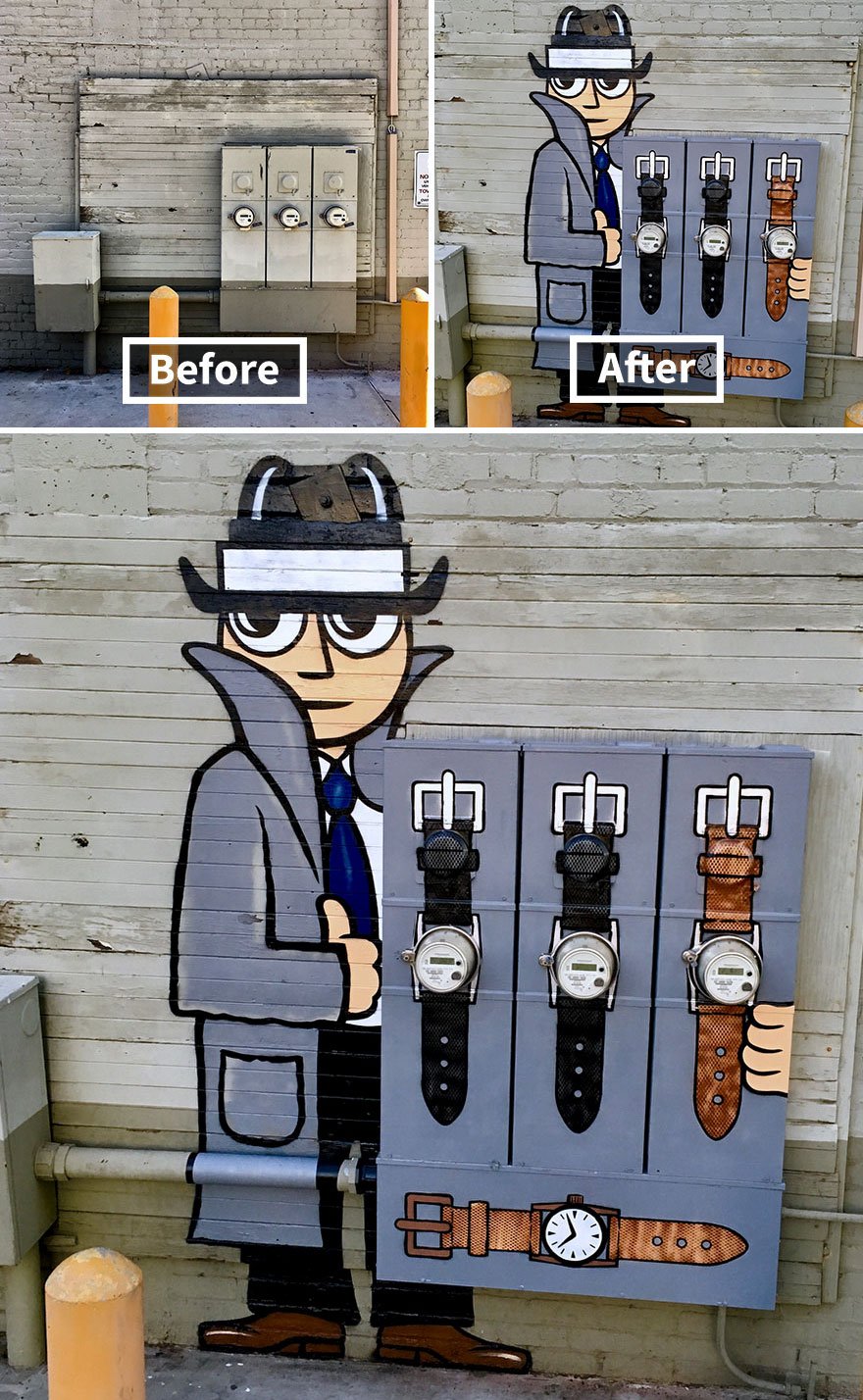 #2 The Pink Flamingo (Massachusetts)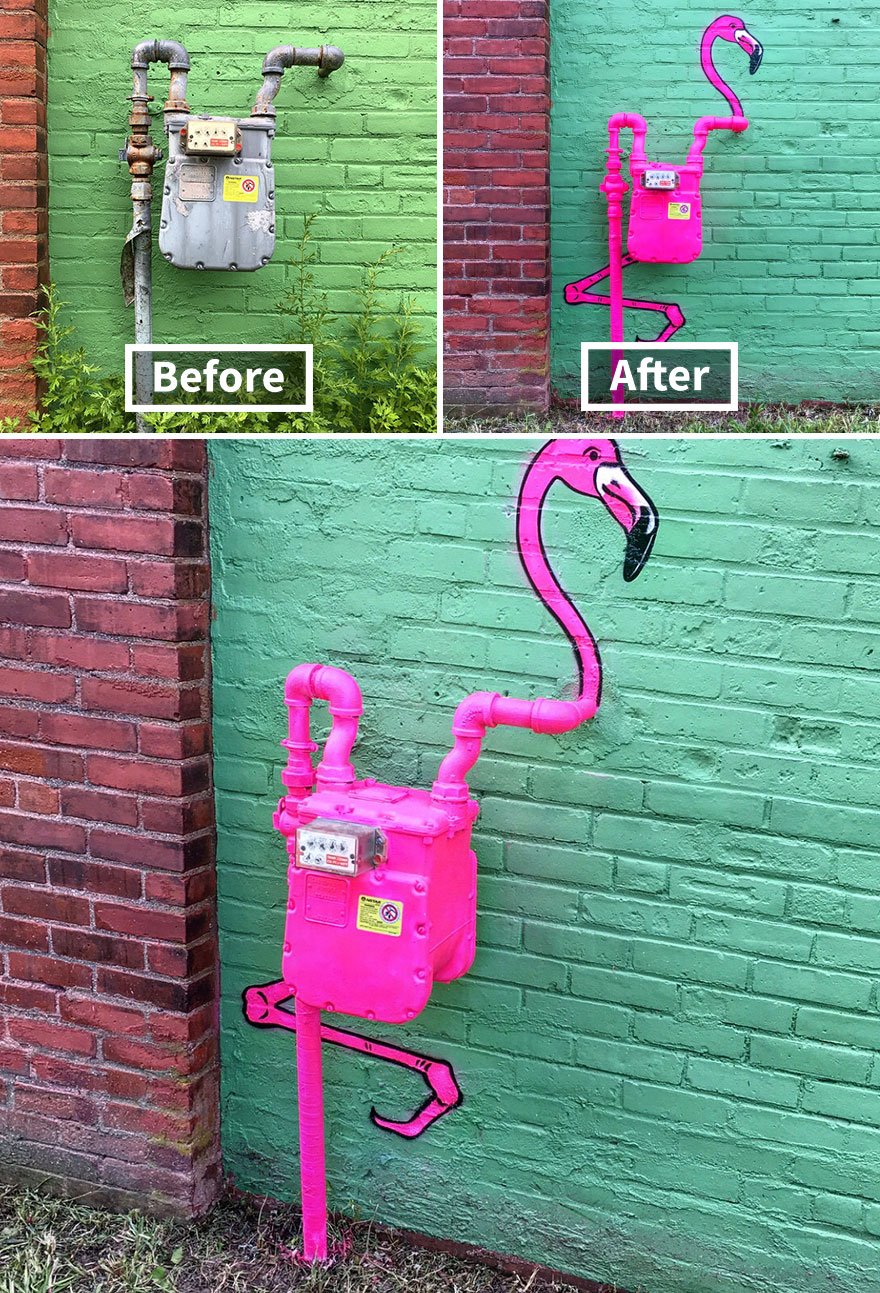 #3 Street Saxophone (Miami)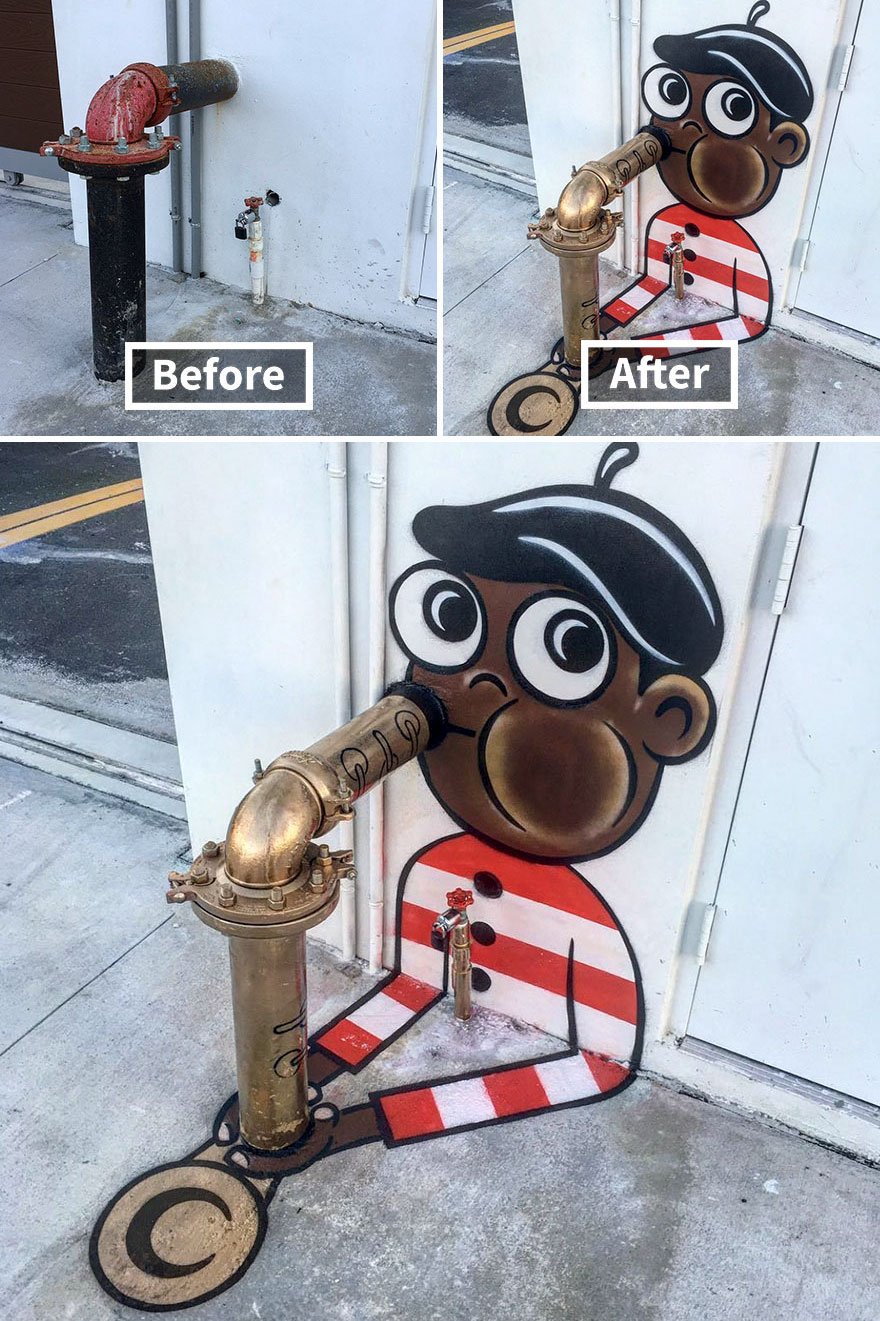 #4 Kissing Snakes (Taiwan)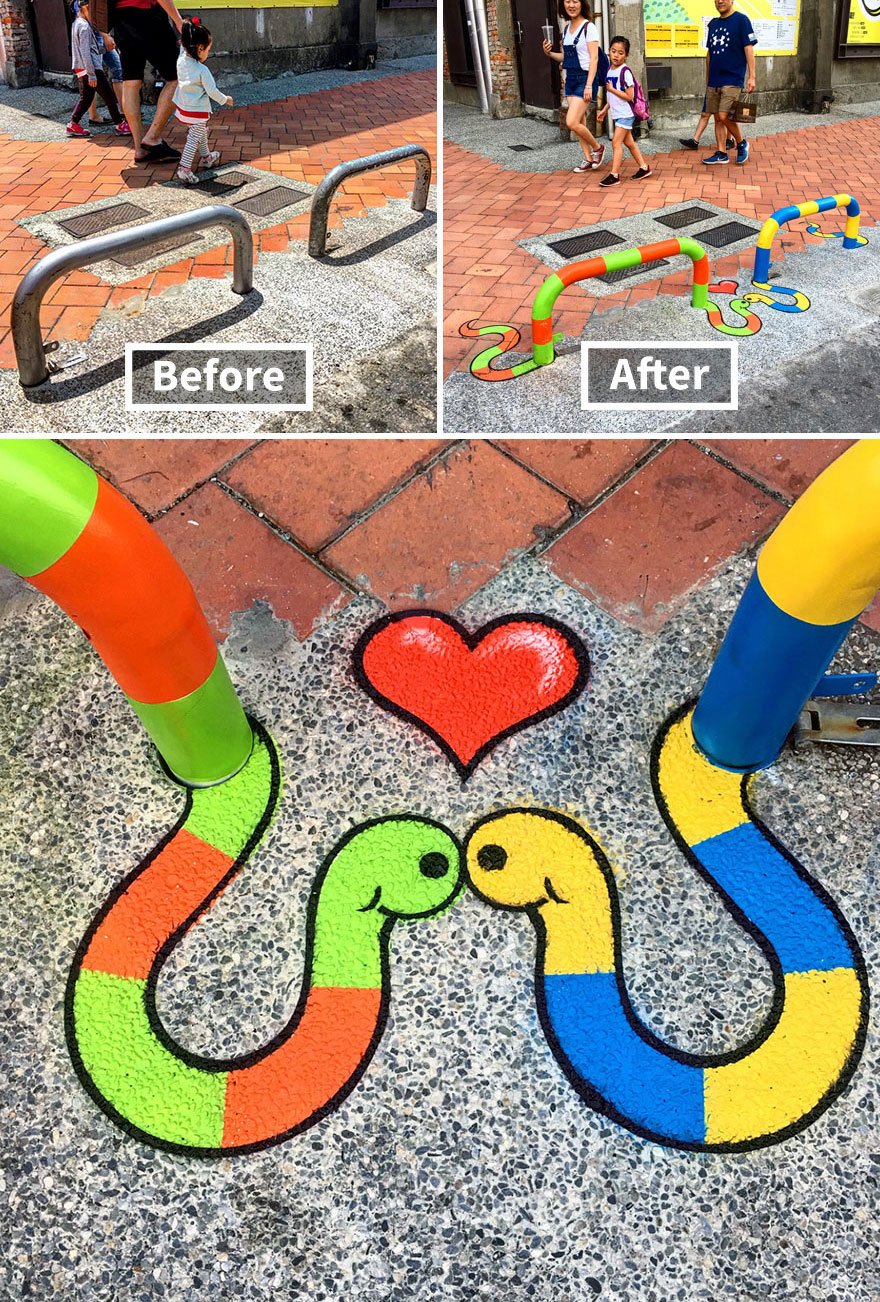 #5 Fly Swatter! (Dubai)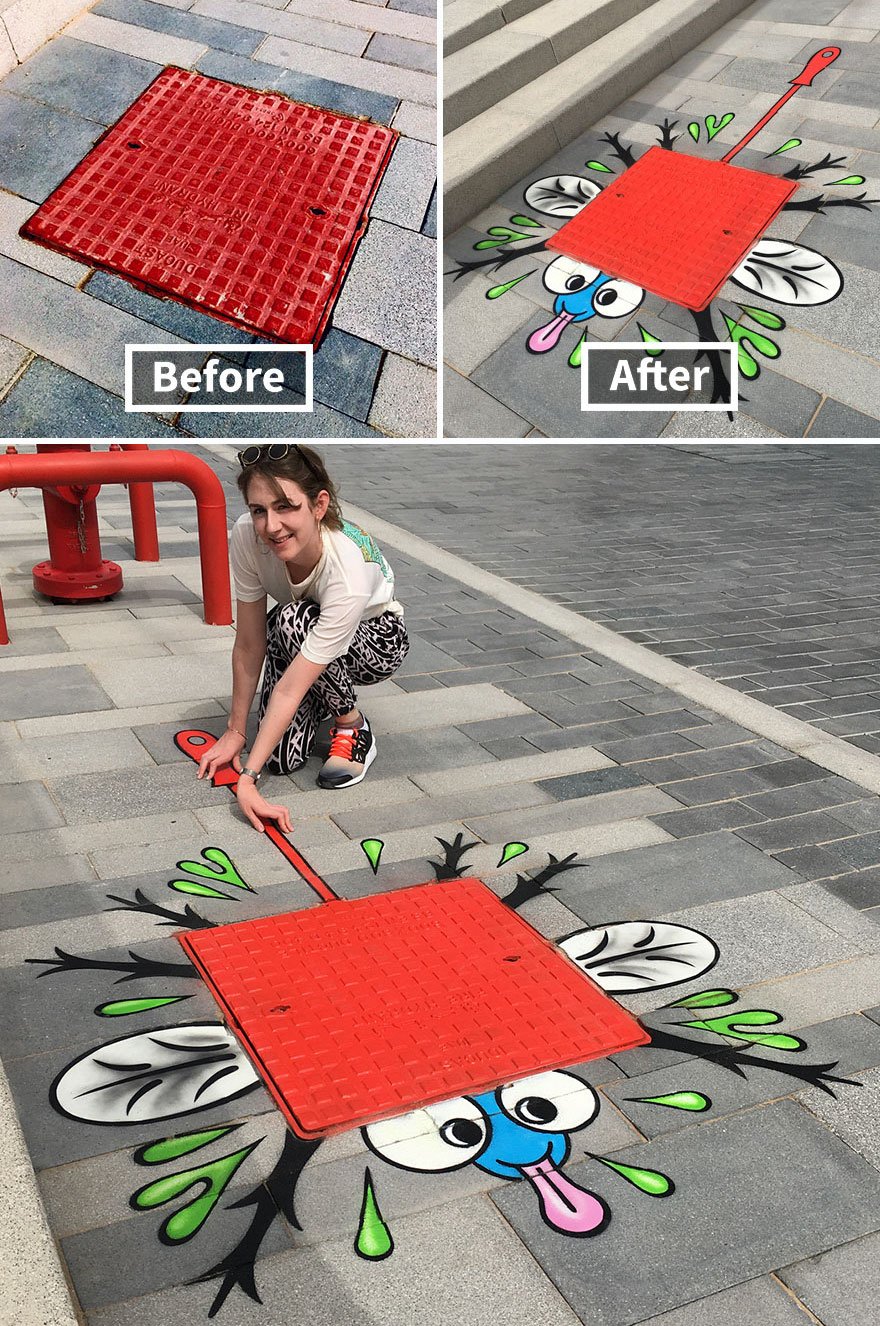 #6 Time for my meal (New York)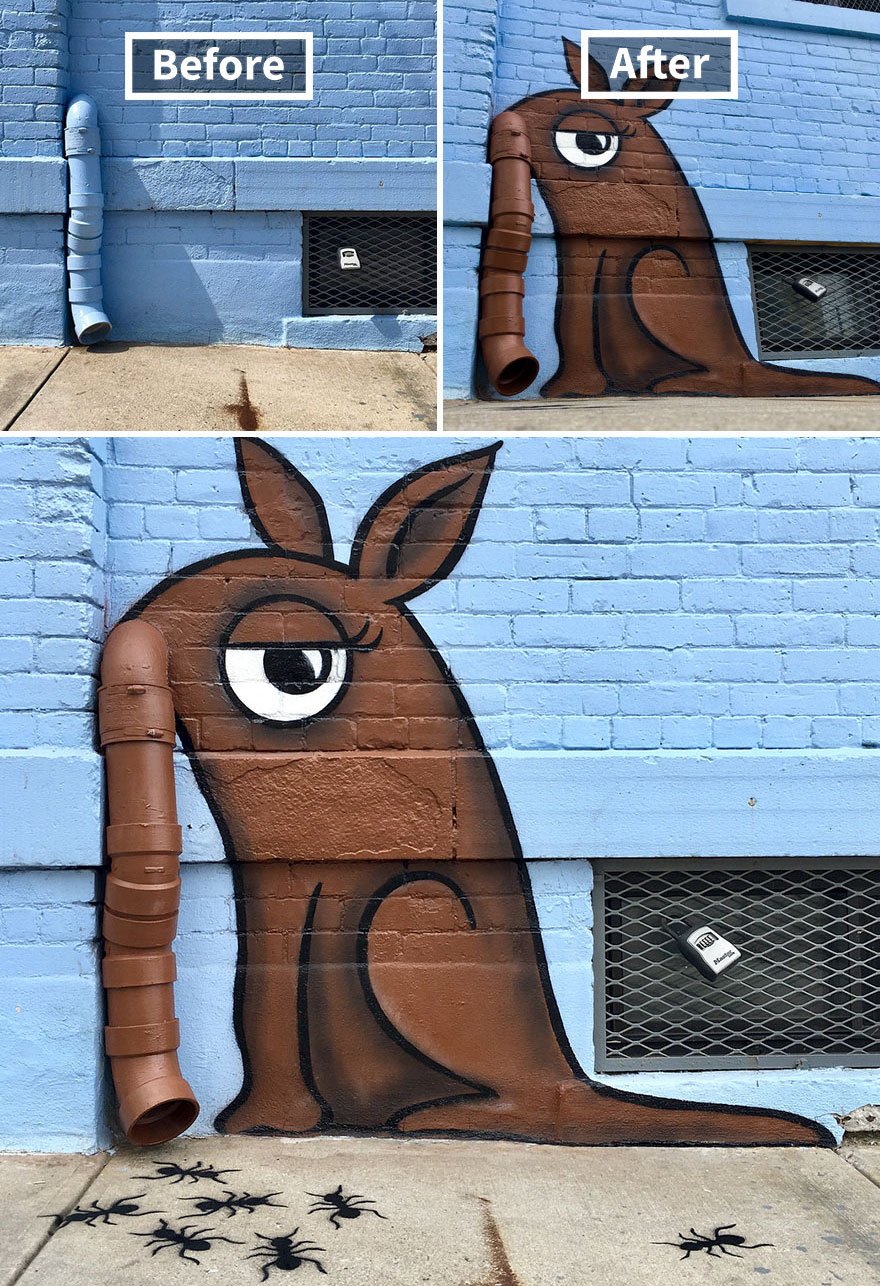 #7 I see you! (Dubai)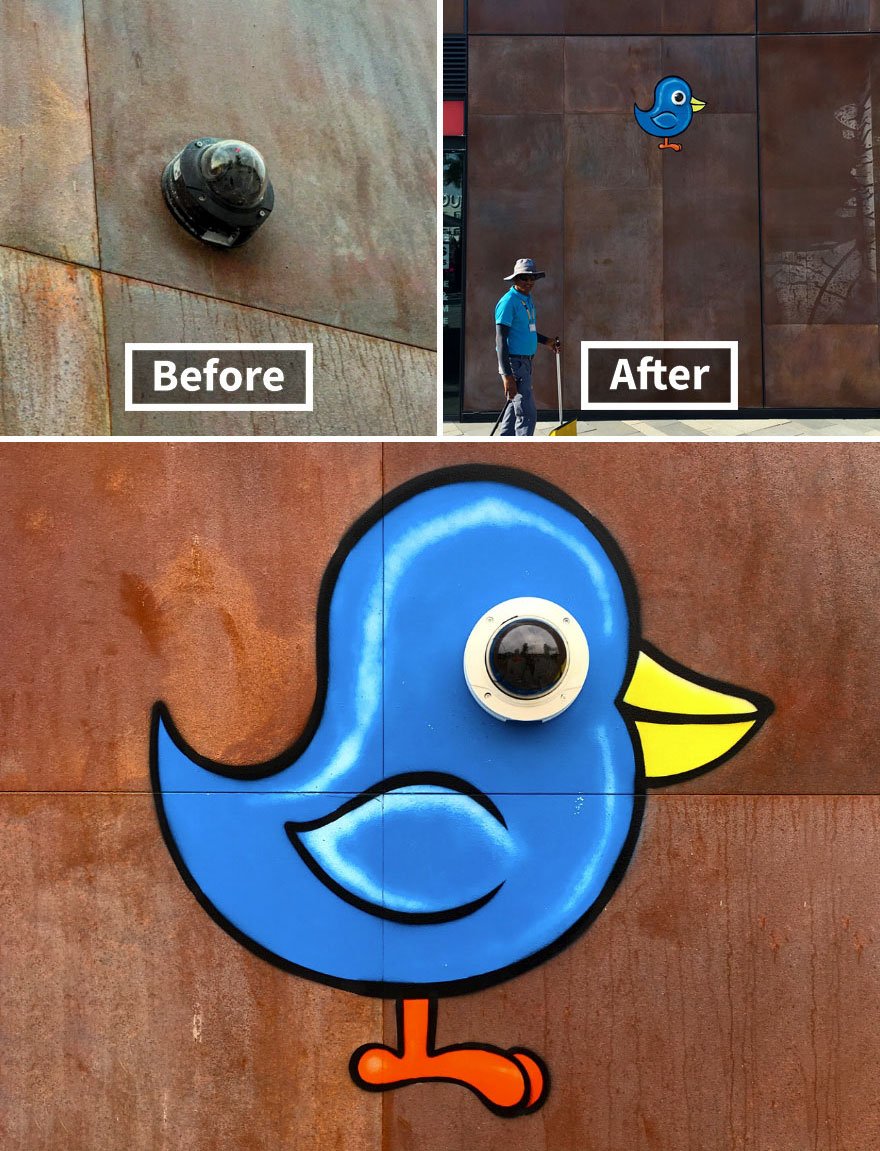 #8 Ribbit! (Taiwan)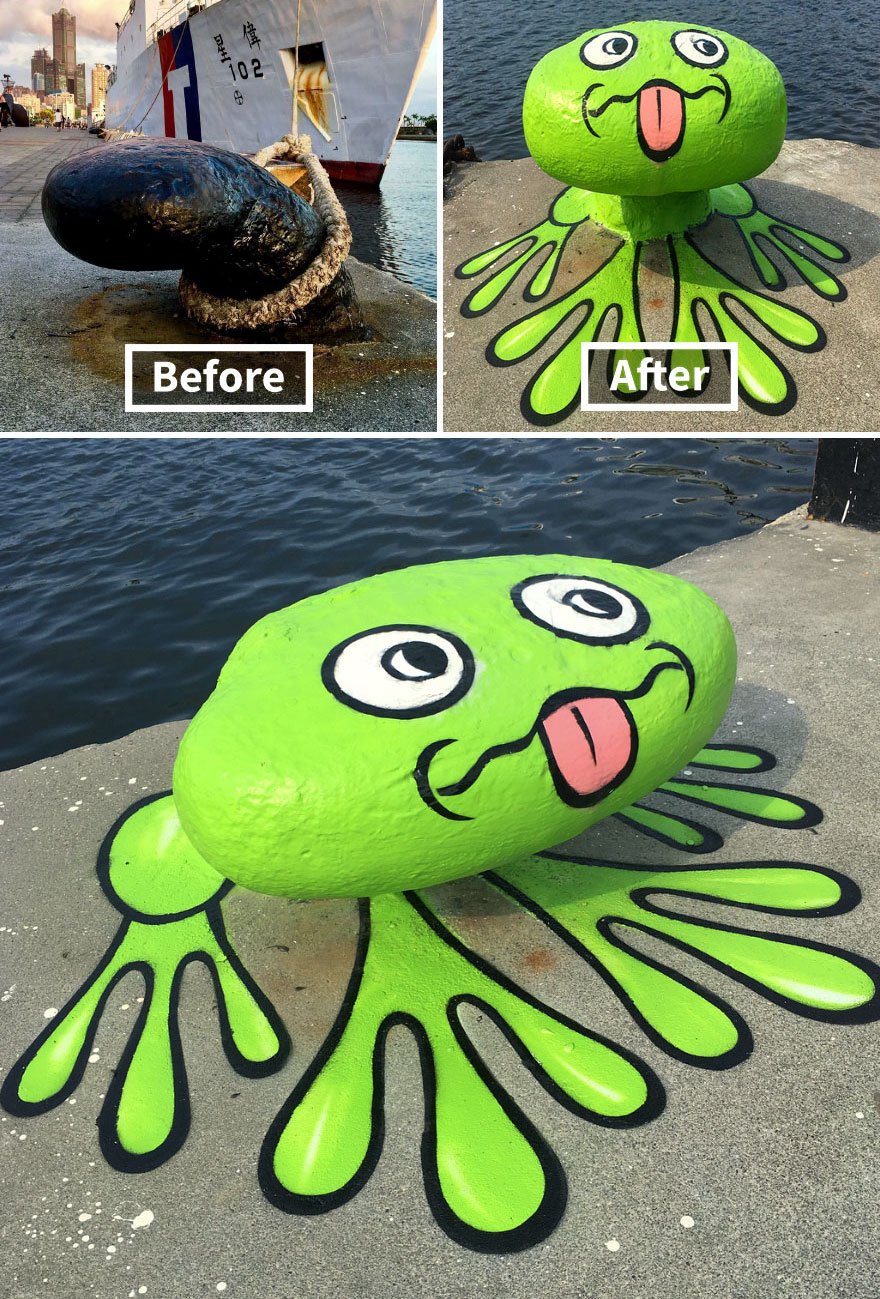 #9 Drill! (Taiwan)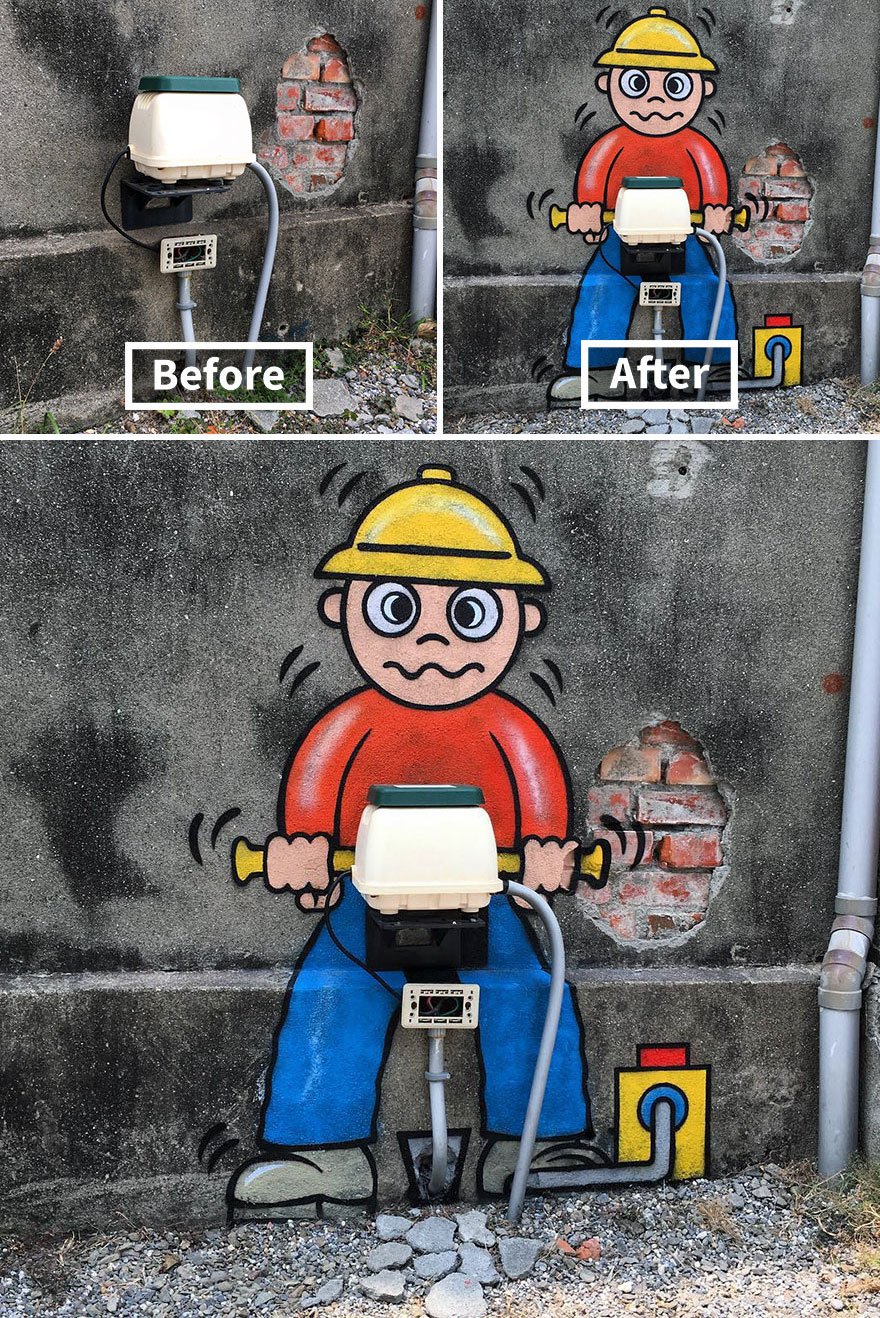 #10 "Aren't you a little short for a stormtrooper?" (Long Beach)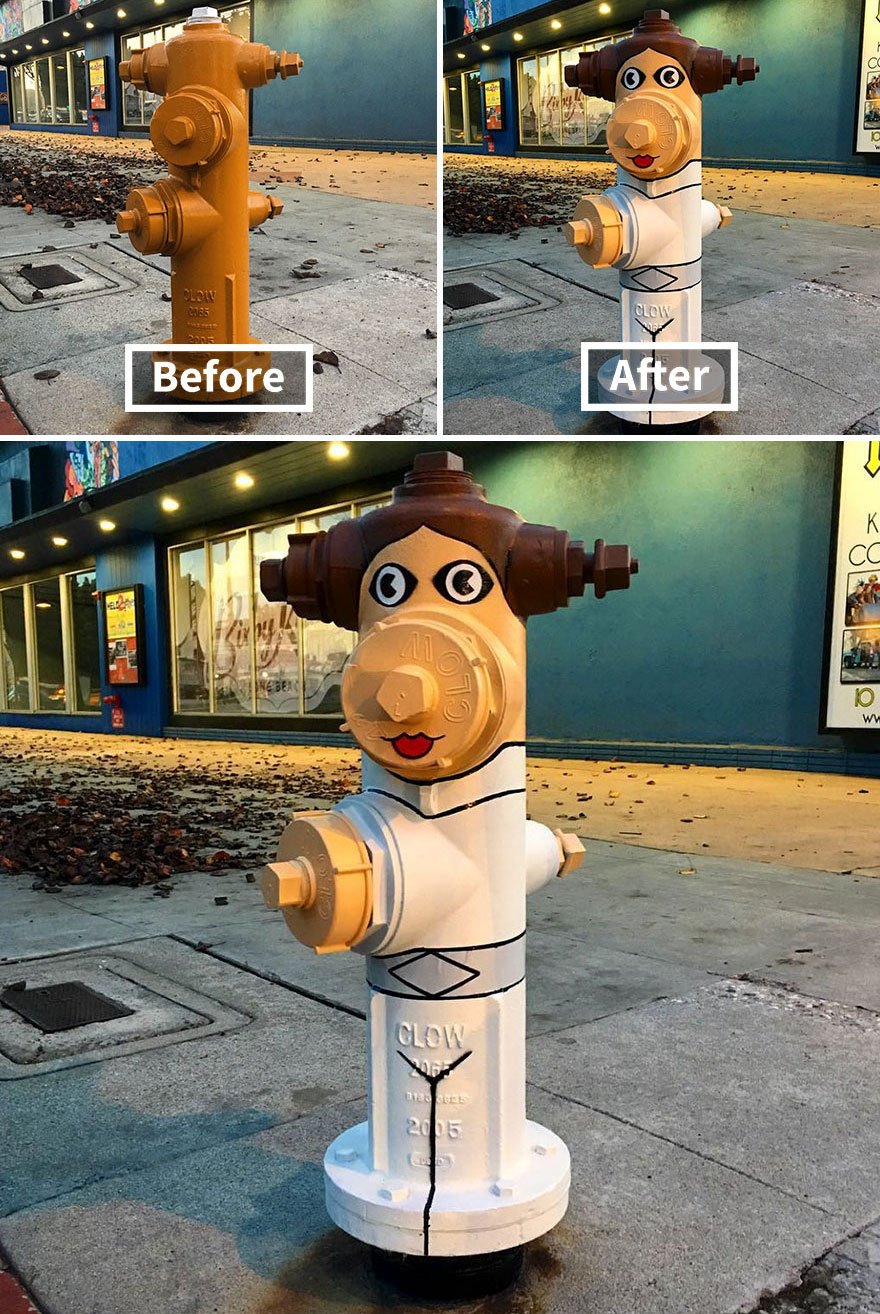 #11 Smile! (Massachusetts)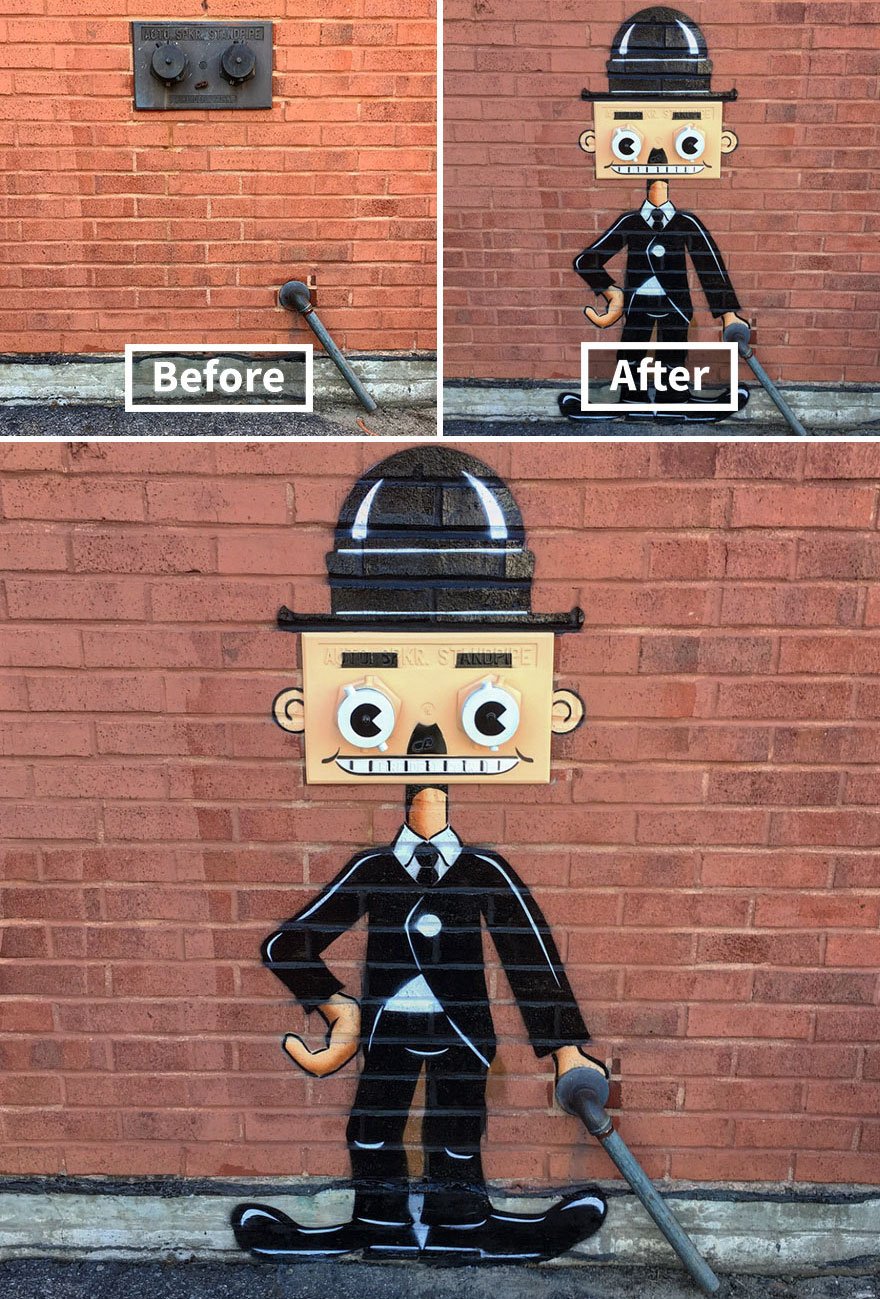 #12 Chillin' on ice (Miami)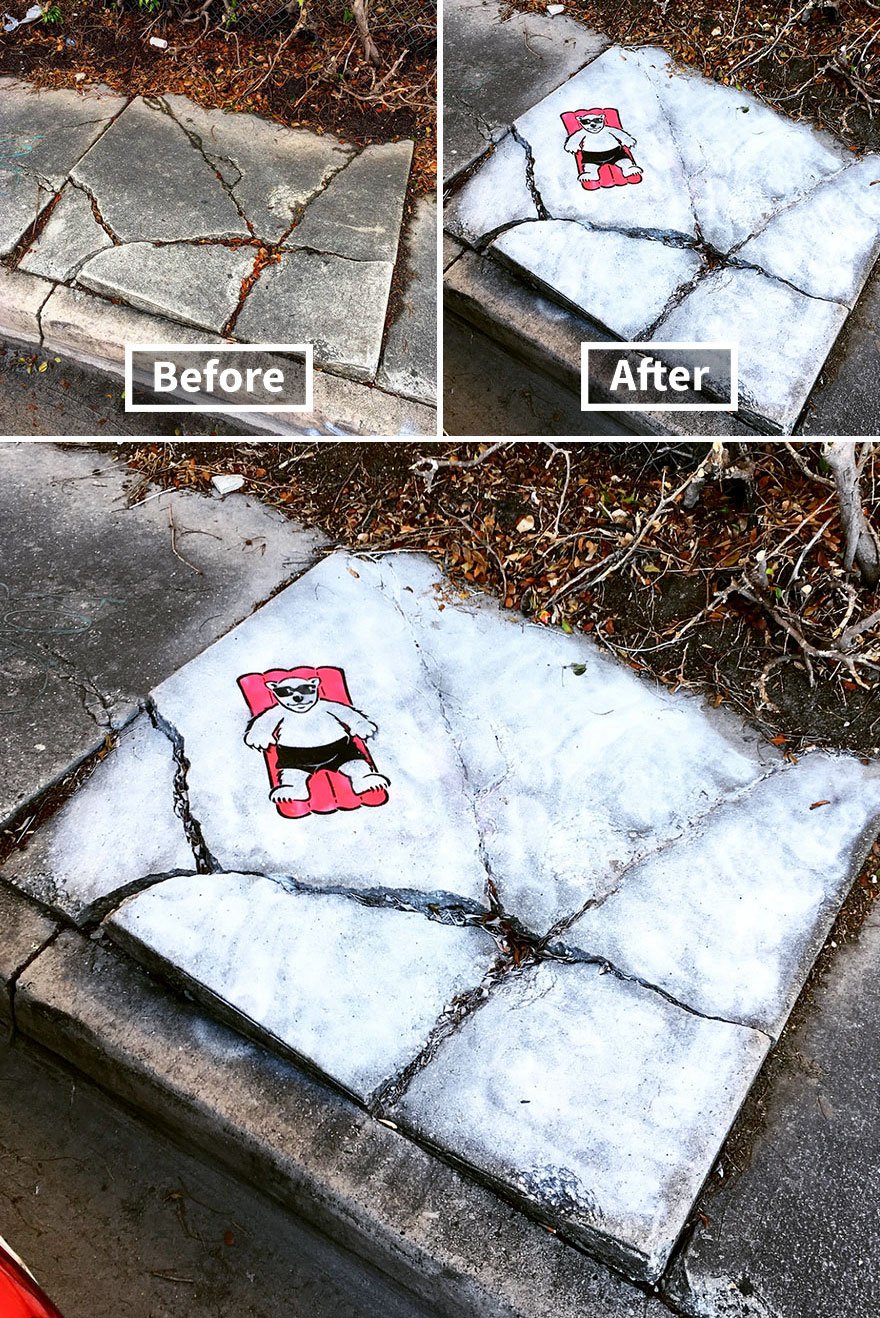 #13 Peek-a-boo! (Taiwan)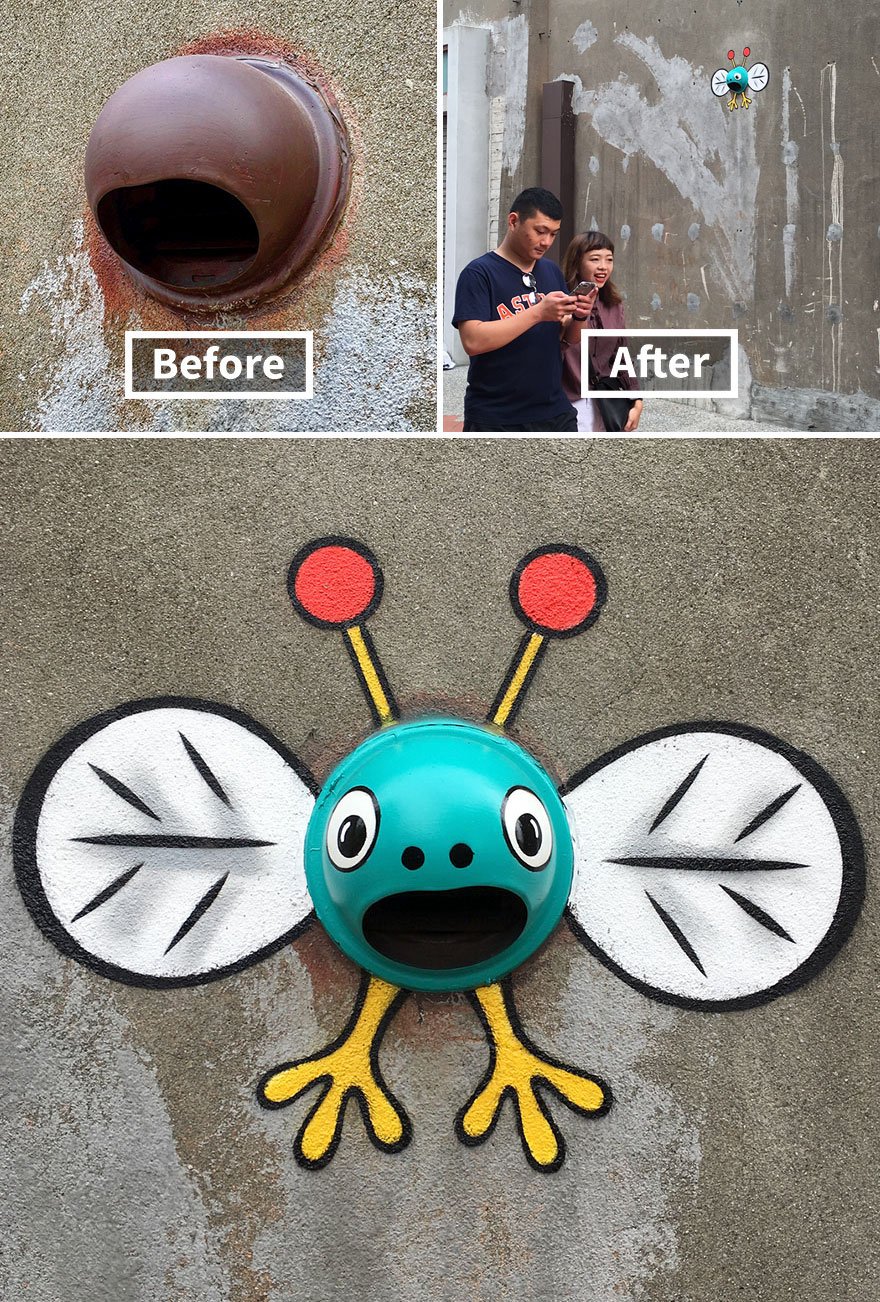 #14 A knight in shining armor (Dubai)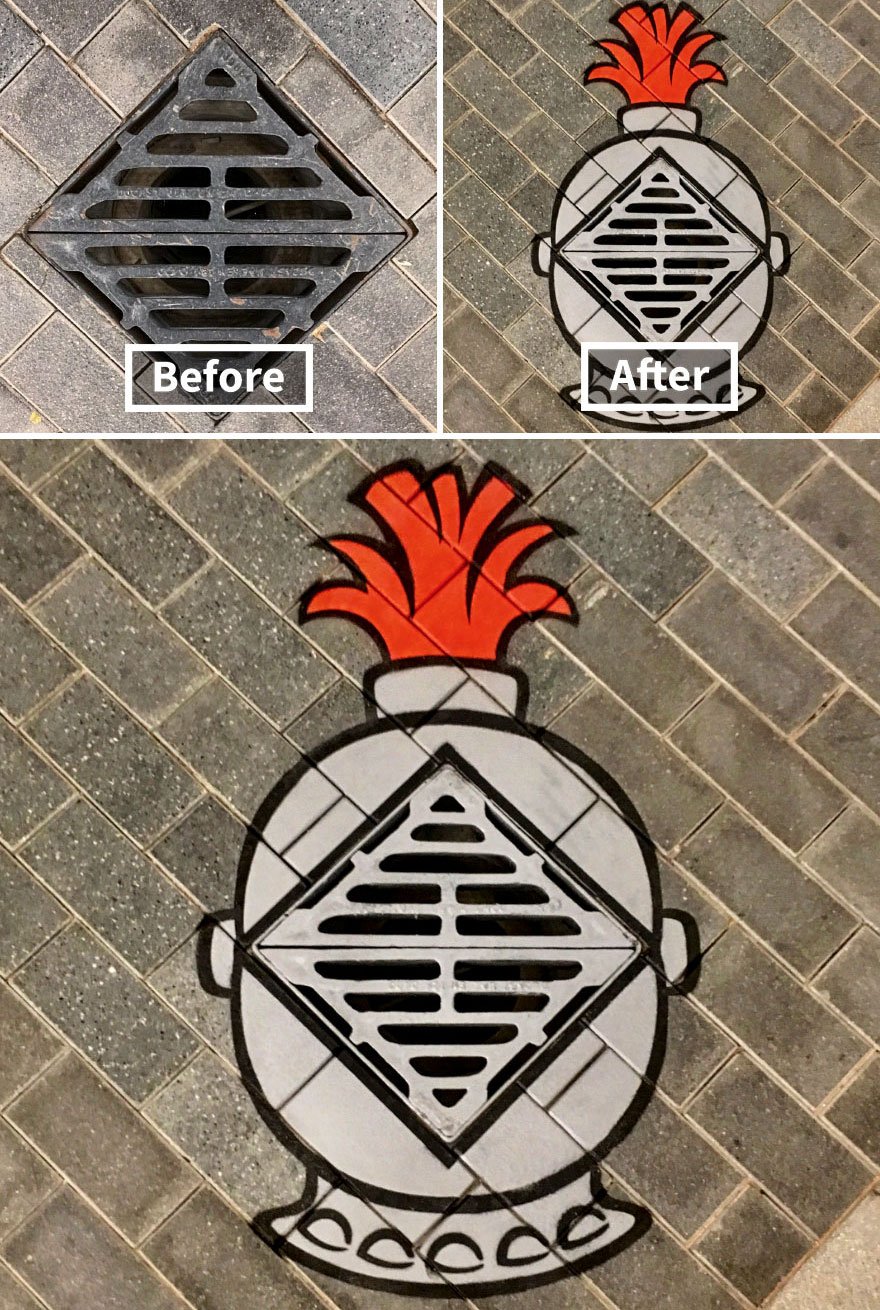 #15 Sit on me! (Dubai)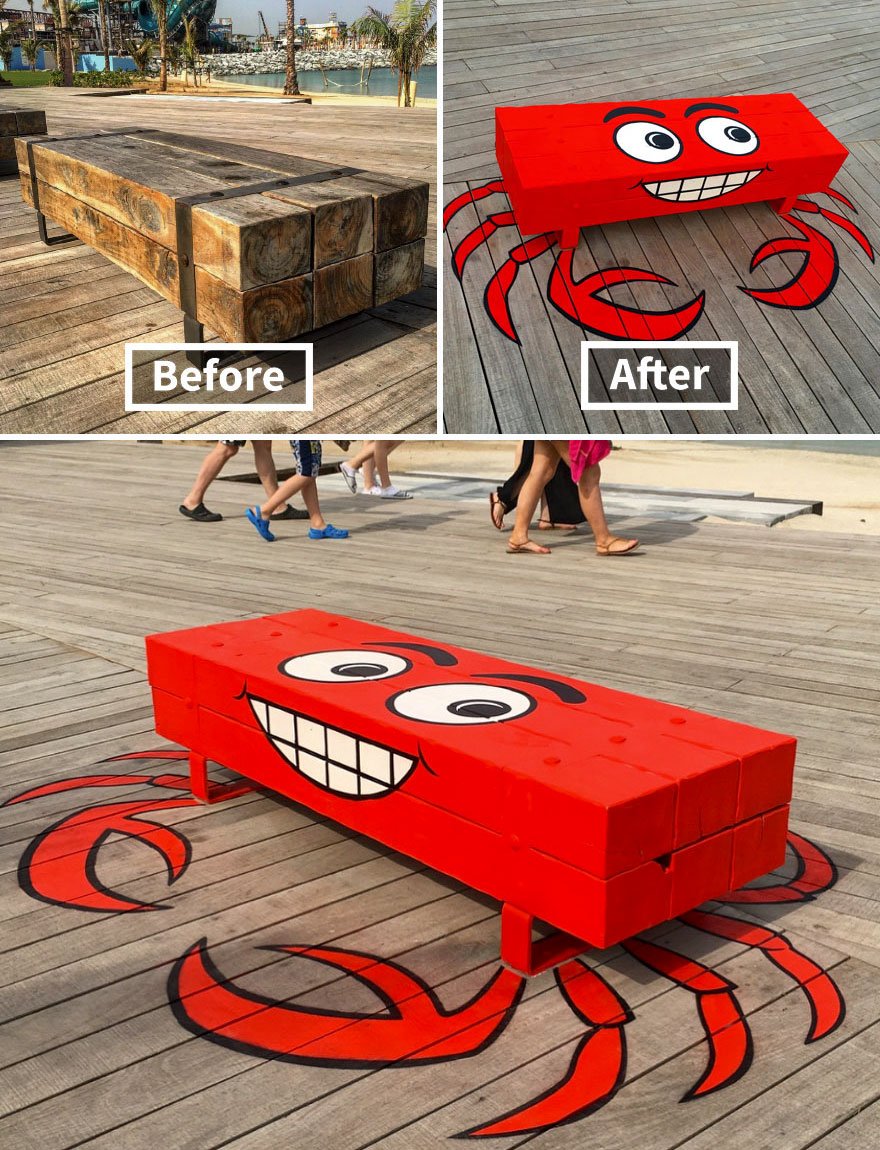 #16 Roadkill (Brooklyn)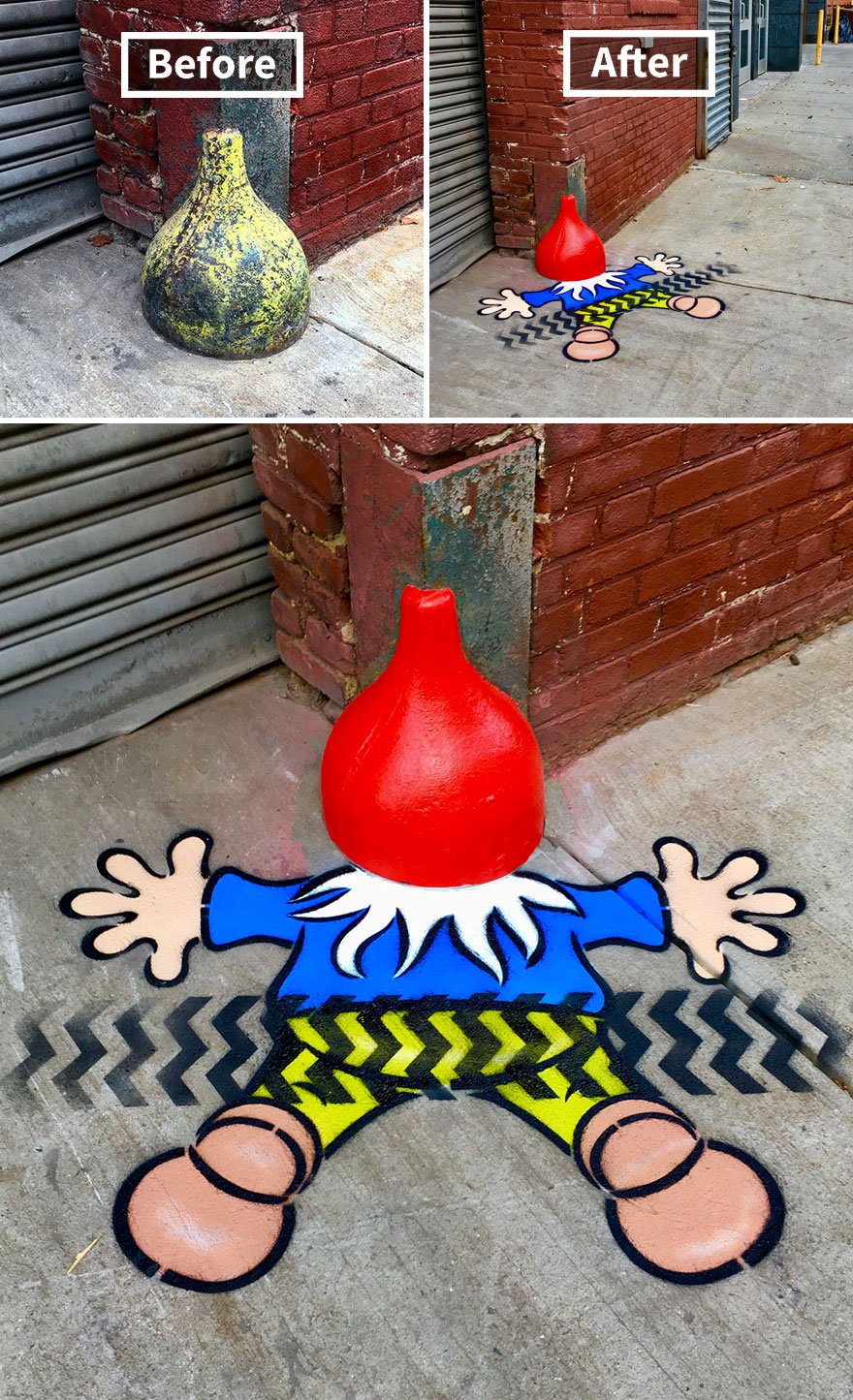 #17 Not too tall for that (Massachusetts)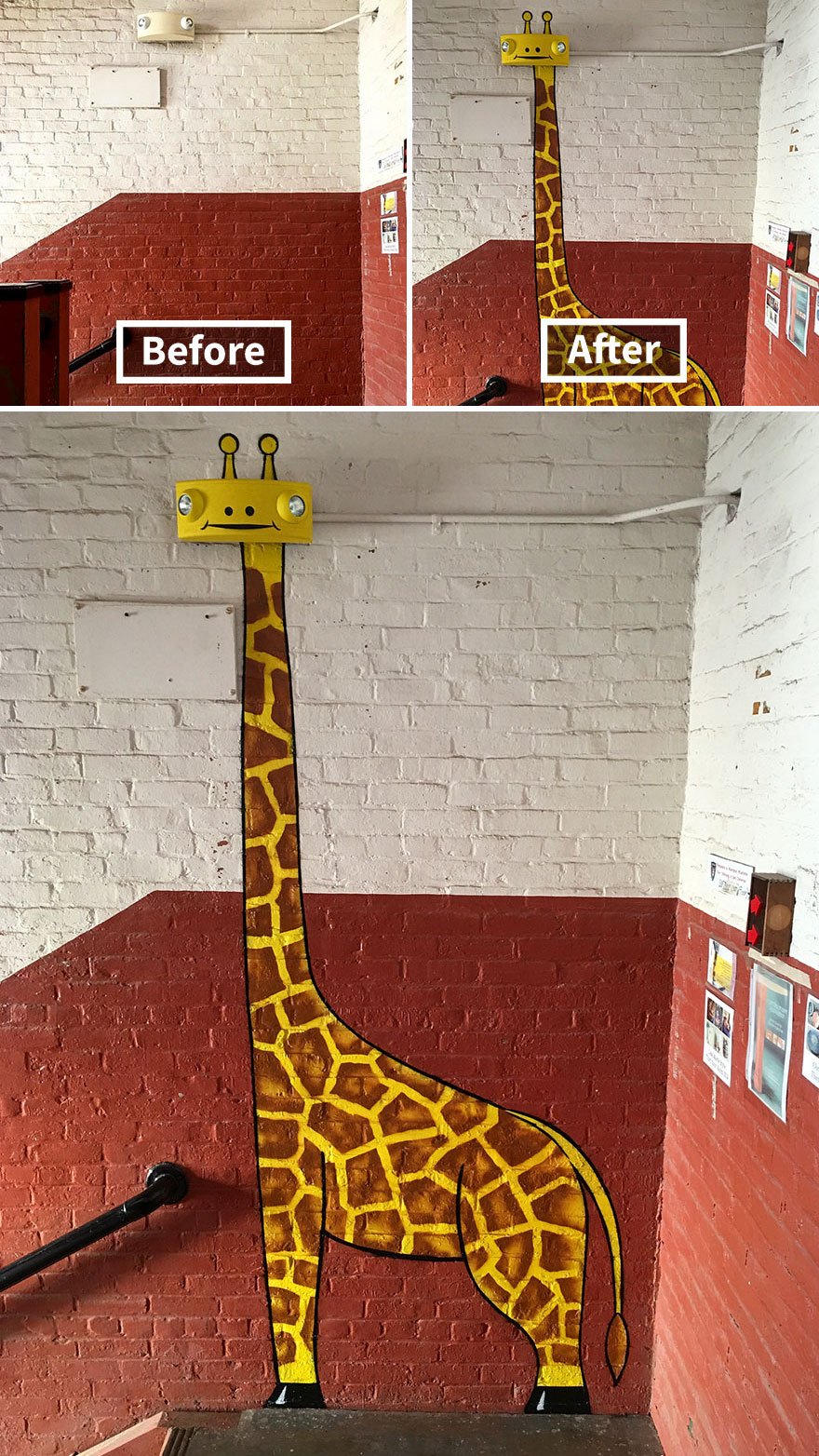 #18 Gator crossing (Dubai)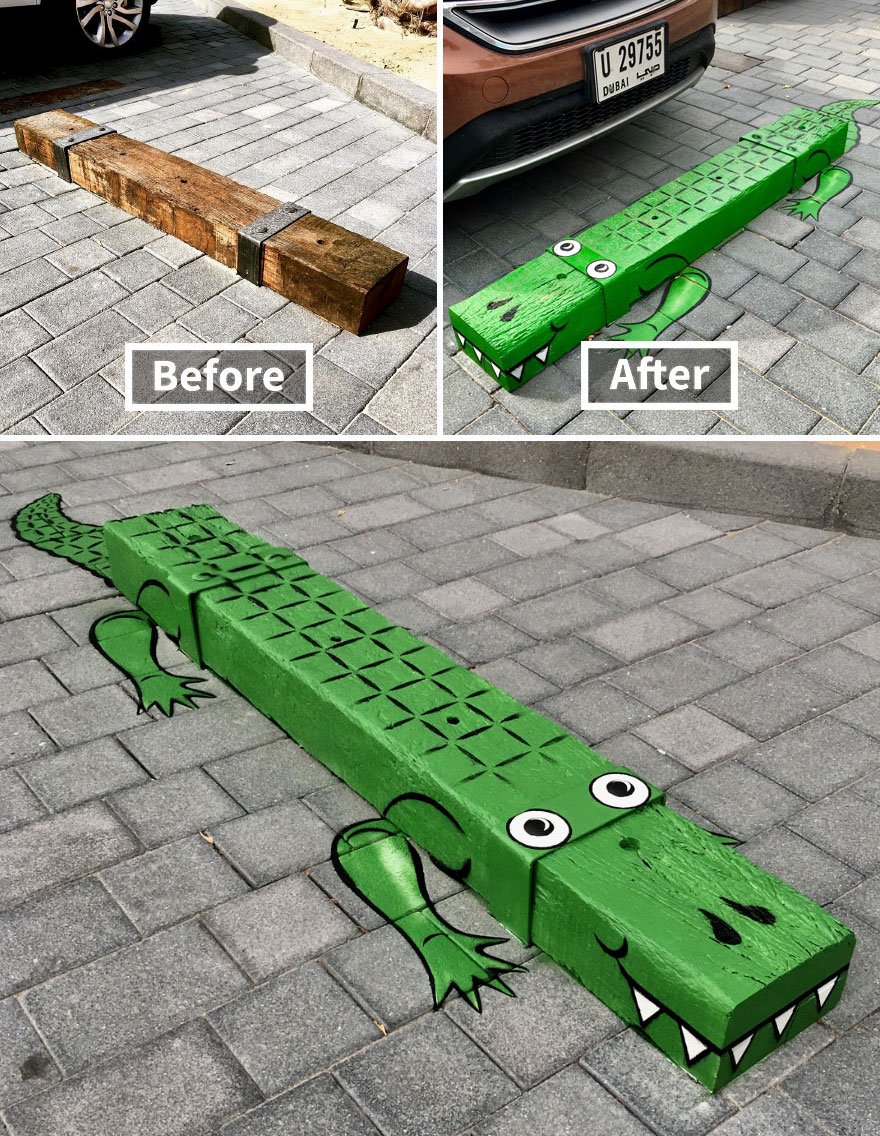 #19 I work out! (Los Angeles)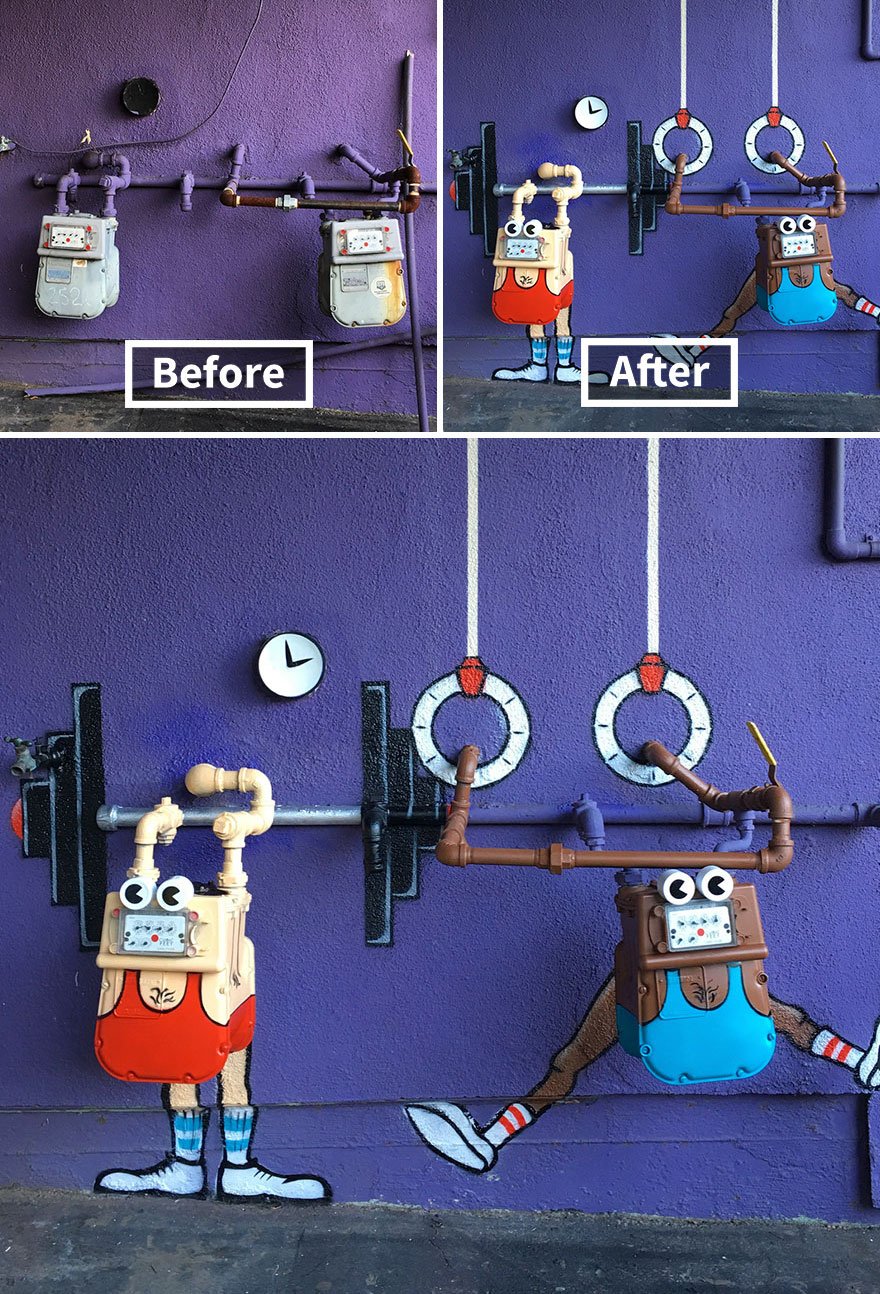 #20 Strike! (Taiwan)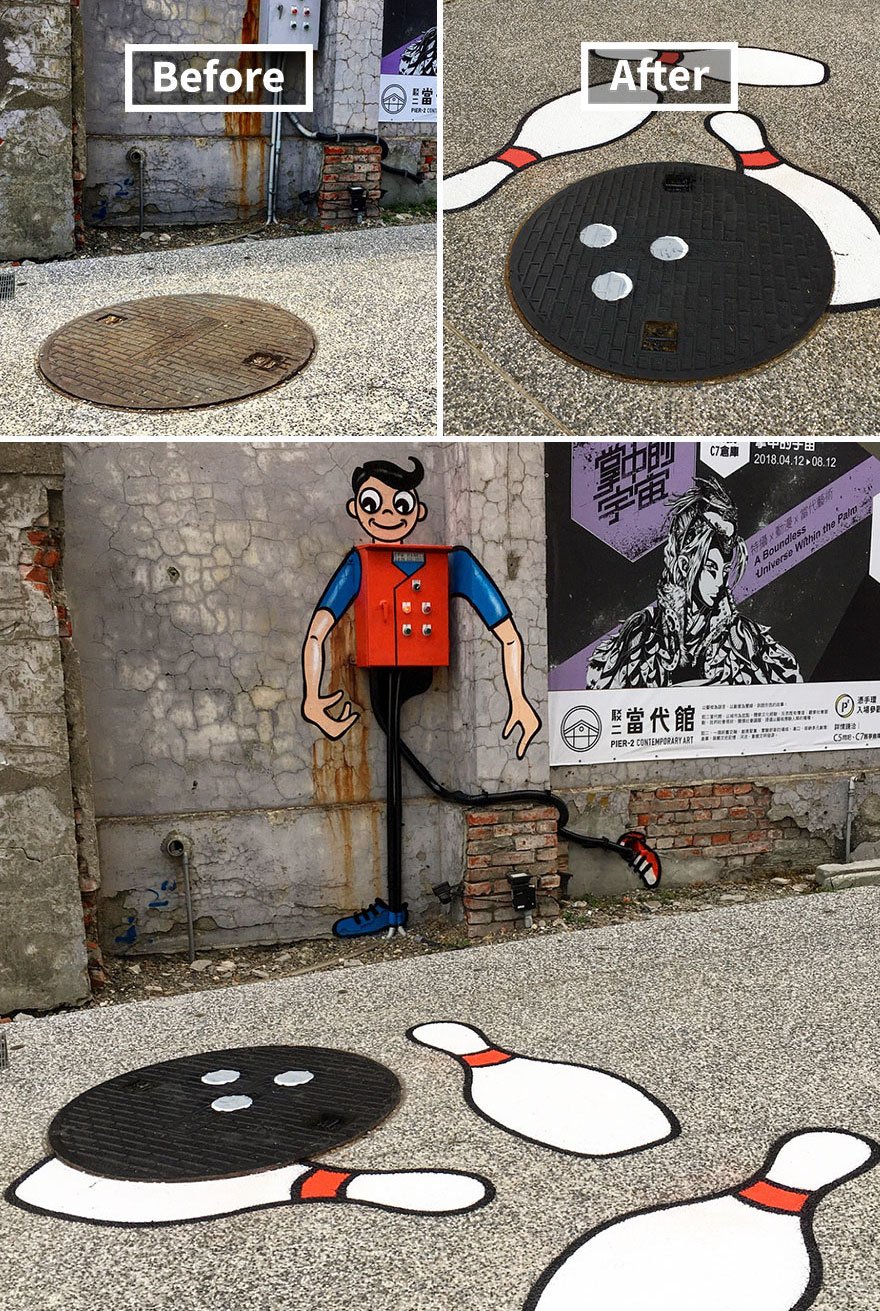 "Recommended Video – 87-Year-Old Grandmother Uses MS-Paint Like No One Else Can"
LIKE OUR PAGE