LIKE OUR PAGE

The concept of iron lungs dates back to the 1950's and are used by the individuals suffering from polio. Back in 2013, it was found out that only 6-8 people use iron lungs in the US, where there are only three recorded users left according to Dallas, Oklahoma City.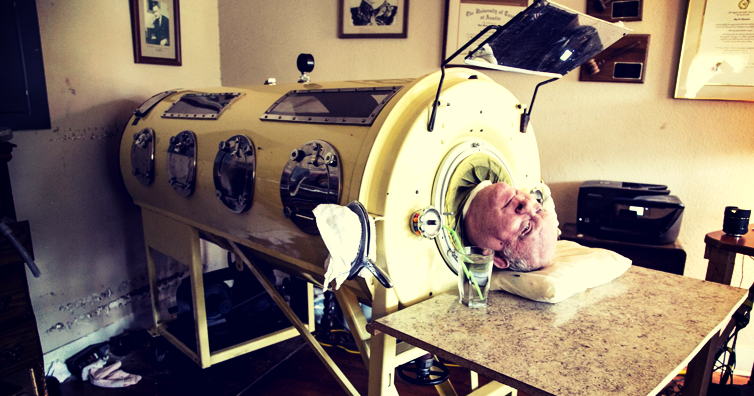 Brian Tiburzi, Post-Polio Health Organization's executive director said that he is not aware of anyone still alive using the negative pressure ventilators. The iron lungs are the negative pressure ventilators that make the lungs to suck in air.
They are very big, seems like a lab machine used by the scientists or you can say a rocket ship and to the record, there are only three people in the US who are an active iron lungs users.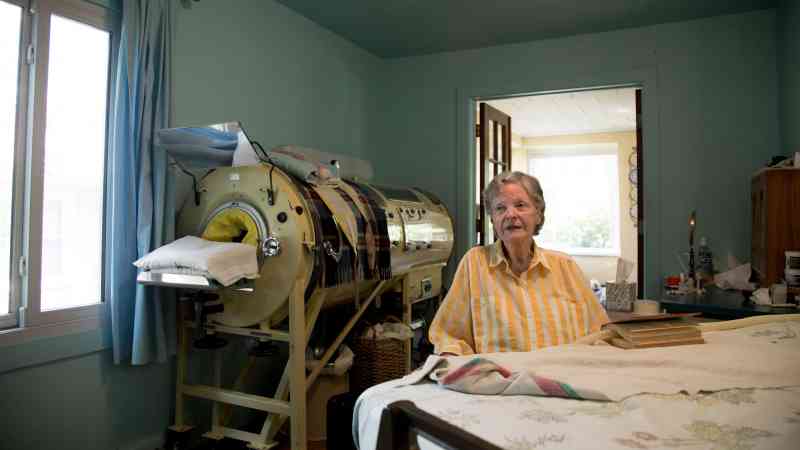 Martha Lillard spends her nights in her seven and a half foot, 640 pounds iron lungs. Martha's iron lung works in such a way that when she starts the metal tube, the motorized lever makes sure to generate negative pressure on one end. This helps her lungs to forcefully suck air.
Martha is suffering from polio and is very old. She says that she use to spend her entire day in the iron lung to recover from the side-effects of polio. Currently, she is no choice but to use the machine at nights because of the disease.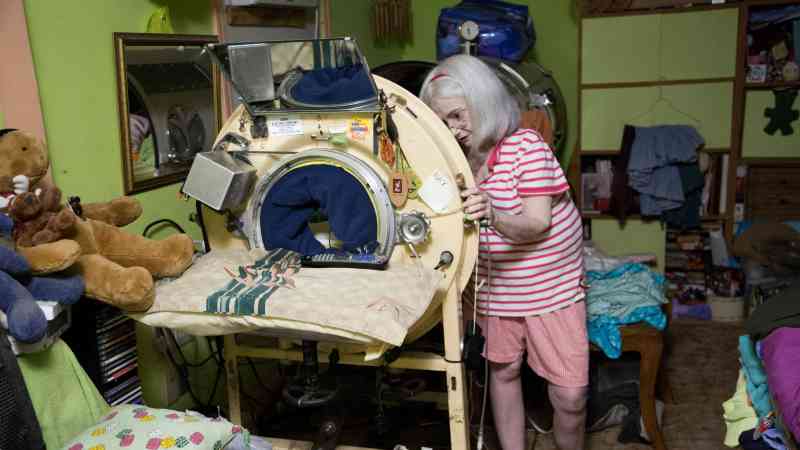 She said that the doctors didn't allow her to use the machine in her teen years as they thought that the polio victims might not be able to breathe when they are on anesthesia. In the 1940's, the world was stricken by Poliomyelitis, which was highly contagious and was known to cause paralysis in the respiratory muscles, legs, and arms.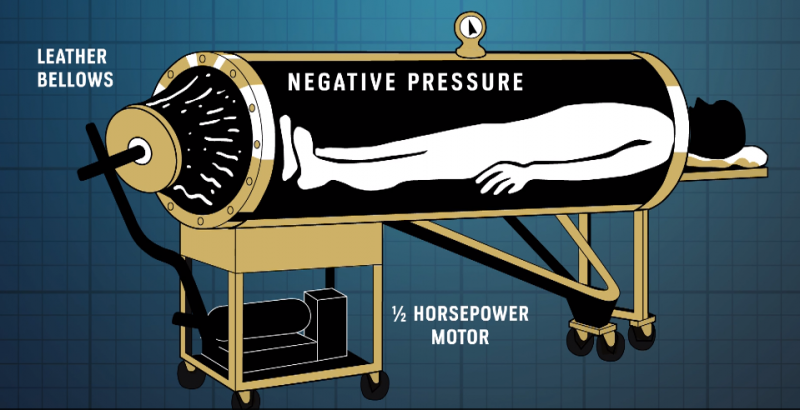 1952 is considered as the worst year for the US in terms of health effects. The country witnessed the worst polio outbreak ever with more than 59000 cases registered. Out of the registered cases, around 21000 people were paralyzed and more than 3000 people didn't make it live for the next day.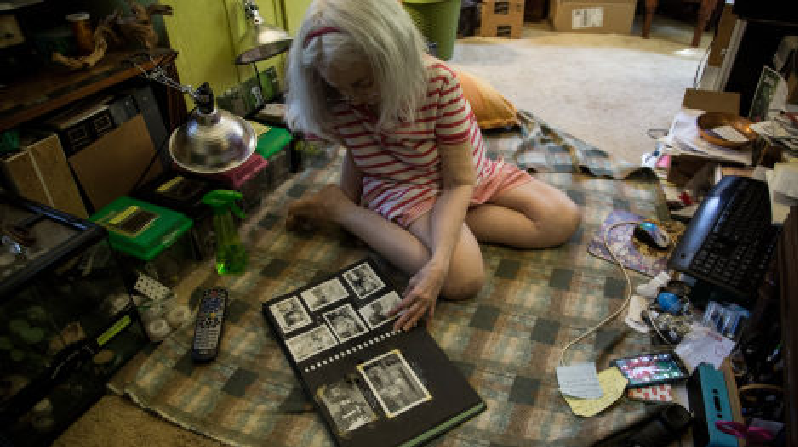 It was Jonas Salk who developed a vaccination for this disease in 1955. Up until that, the hospitals used to be filled with iron lungs. During storms and power cuts, the polio survivors were moved into a big room so that the nurses could operate the iron lungs manually. This made sure that the iron lungs are working properly even when the power went out.
Martha said that in the beginning, it wasn't easy for her to use the iron lungs. She was not used to it and seemed very uncomfortable. She says that when you are inside this big metal tube, everything seems time taking. It looks like the time has stopped because you are not breathing, she said.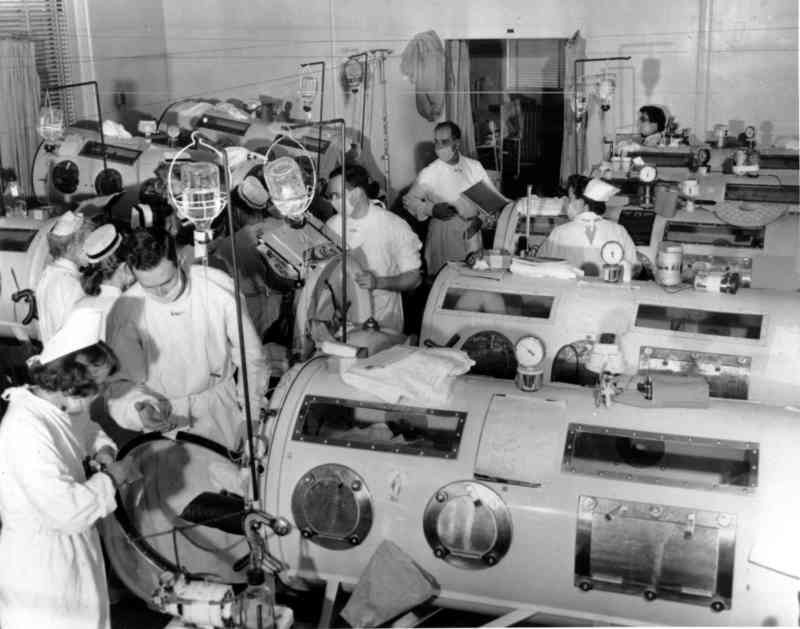 Martha continued, she said that you could literally hear your heart beating when you are inside the metal tube. It is always a terrifying experience whenever you are inside it.
When you are inside the machine, it seems like a big dark room, so quiet that the only sound you can hear is the machine clucking like a chicken and Martha remembered what nurses used to say to her when she was struggling to breathe. They said – you will be breathing in just a moment.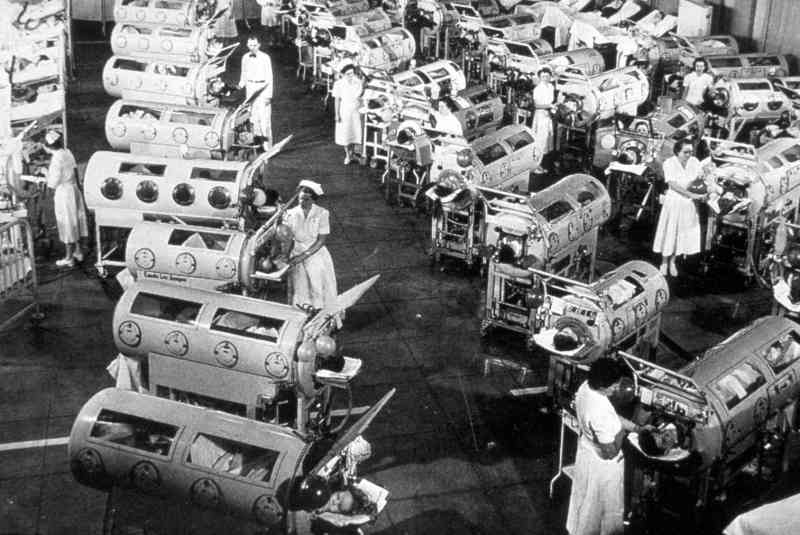 However, The US managed to tackle the disease and till 1961, there were only 161 cases registered for this disease. But, the world was still struggling, there was an estimate of 350000 cases registered across the globe. Last year, countries like Pakistan, Nigeria, Afghanistan among others registered 37 cases.
Well, every polio survivor is not alike, they share different symptoms; some of them might get cured while others get partially impaired. Martha said that she only breathe 20% of what normal people breathe. Without her machine, she may not survive, she added.
What do you think about iron lungs? Well, this scary machine has saved the lives of a lot of people. If you like this article, comment your reaction!
Don't forget to ▼LIKE US▼ for more stories!
LIKE OUR PAGE