After nearly seventy-seven years, the remains of a US Navy Seaman, who was killed in the Pearl Harbor attack, was found and buried near his childhood home on Saturday.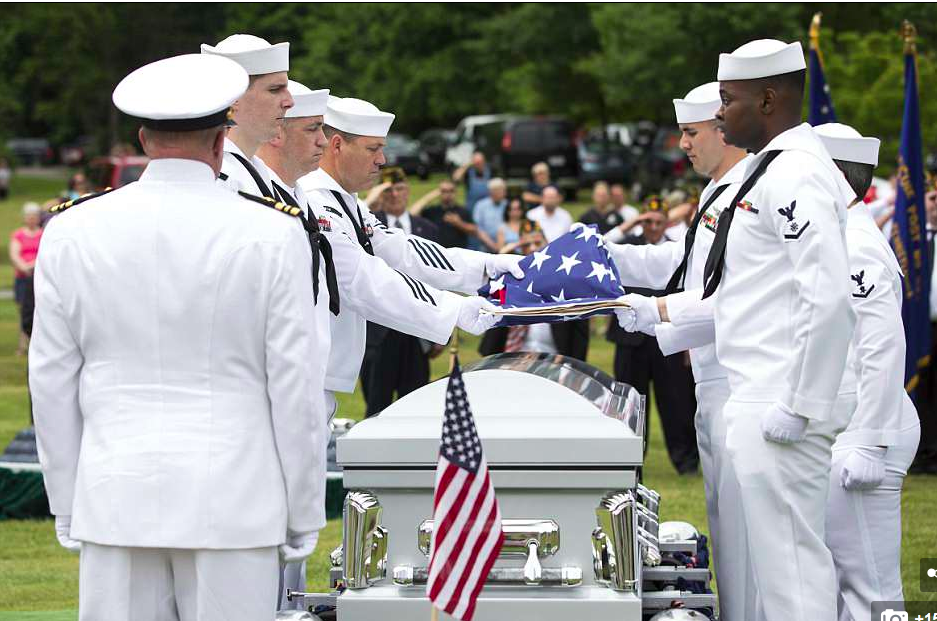 "Navy Seaman First Class Edward Slapikas was buried in Wanamie, 120 miles northwest of Philadelphia, with complete military honors," said the Defense Department's POW/MIA Accounting Agency.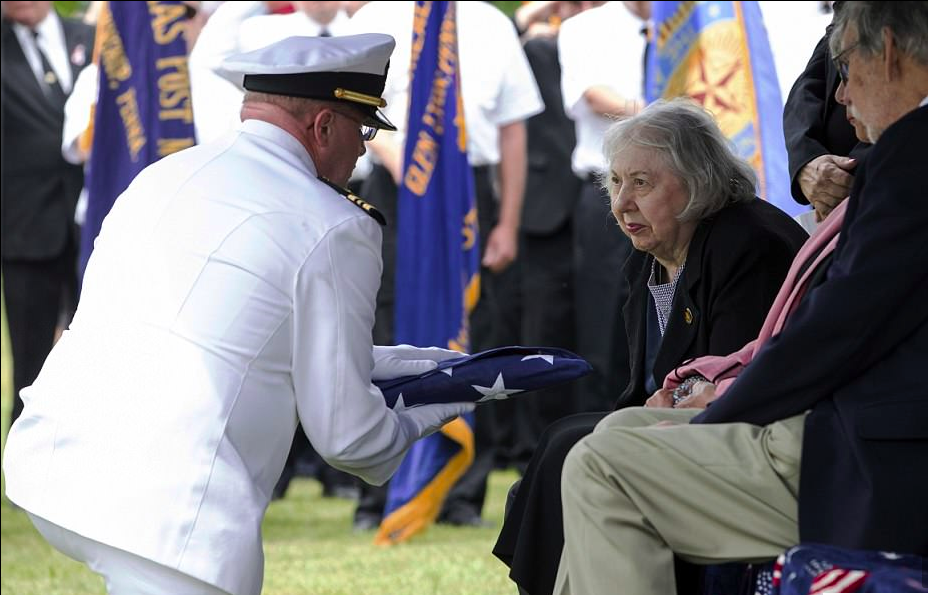 77 years ago Slapikas was a twenty-six-year-old navy man when he died from the attack of Japanese aircraft on December 7, a941. He was allocated to the USS Oklahoma, which was transferred to Pearl Harbor before the attack. In the attack, 429 crewmembers, including Slapikas, died.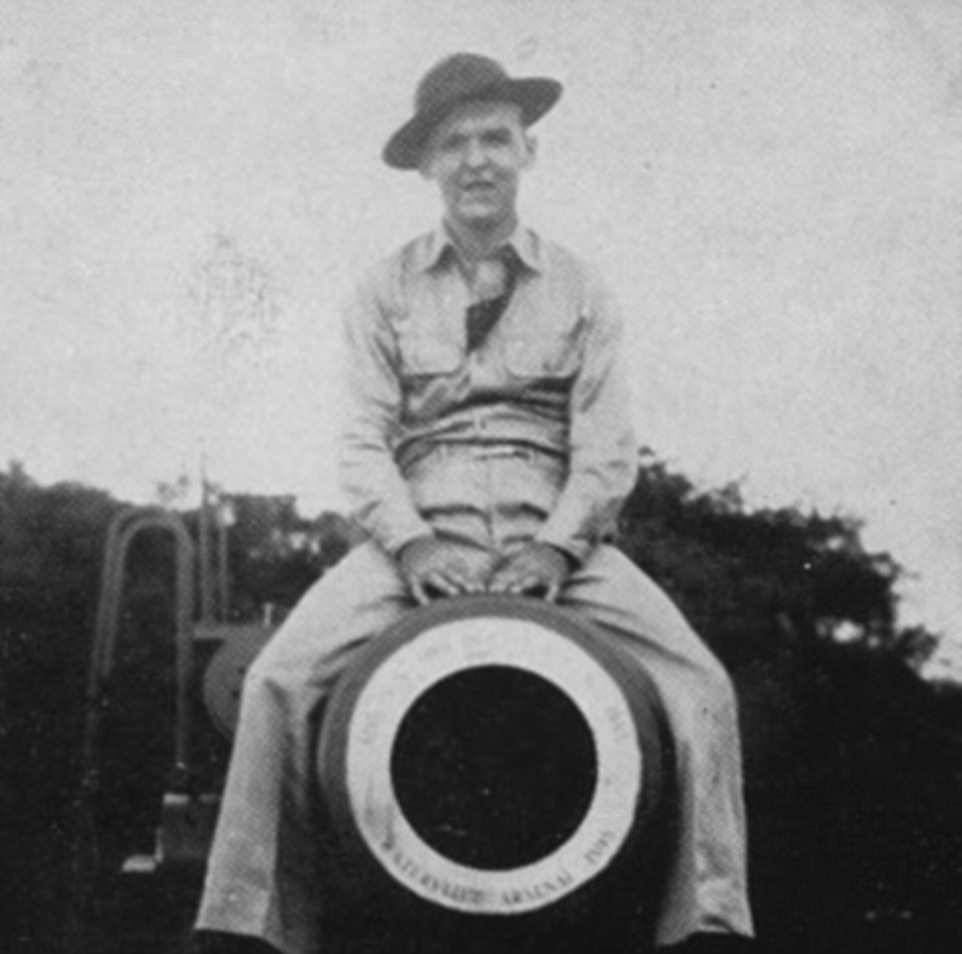 On his longed-for return back home, people from around the area came to say the final goodbye to the national hero. Slapikas' eighty-year-old nephew, Frank said that support of so many people, after so many years, was very overwhelming. He was three-years-old when he heard the news of his Uncles' death.
"So many people were standing there, bearing the national flags in their hands, the service blew me away," he added. He traveled all the way from Alabama with his wife for the service, accompanied by their only breathing relative, eighty-nine-year-old Leona Hotko of Kingston.
Frank said that he felt very bad at the absence of his father and all of his brothers, but they would be happy that their brother had finally returned home.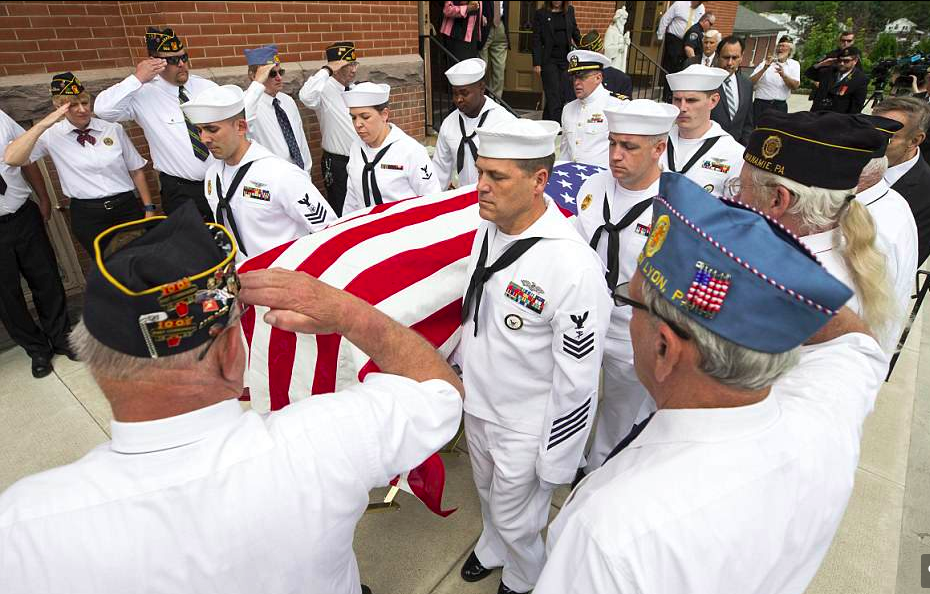 The pallbearers of the Funeral were the members of the US Navy. Petty Officer First class Mathew DeAngelo said that the experience is unique and humbling.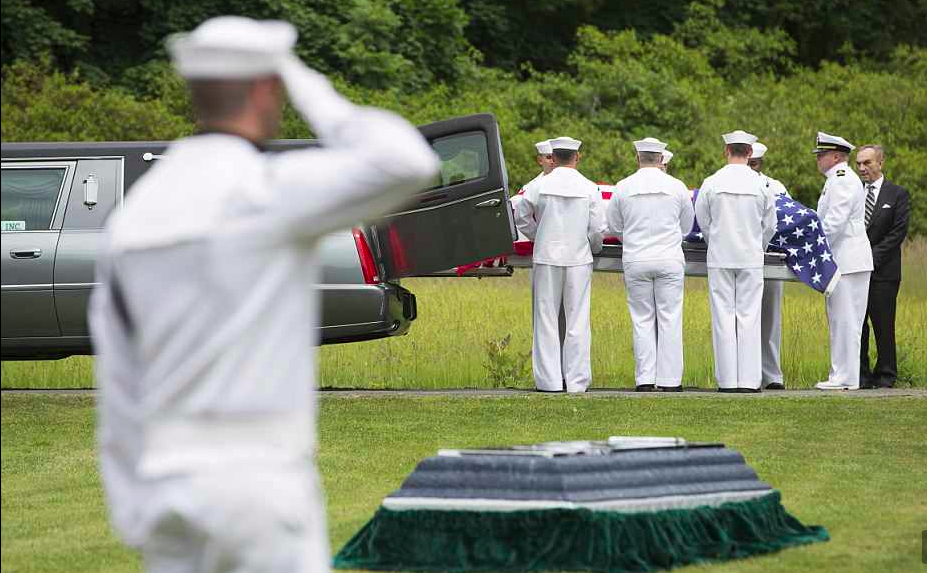 The remains of the other crewmembers were buried in the cemeteries in Hawaii. The deck of the USS Oklahoma was recovered in 1943, and in 1947 all the remains were unearthed. The people whose remains could not be identified they were reburied. In 2015, the remains were identified again, and from those remains, Slapikas' remains were recognized.
Share it with your friends and family.
"Recommended Video –"If You Ever See A Quarter Resting On Top Of A Grave Stone, Don't Touch It"

If you liked this post, we would love to hear from you:)
Enjoyed the article? Check out another interesting story below ▼
---

Share this story with your friends and family!
---