In most of the countries, animals are banned in circuses; Peru is one of them. However, most of the circuses in Peru don't follow the law and still keeps wild animals in their shows and acts.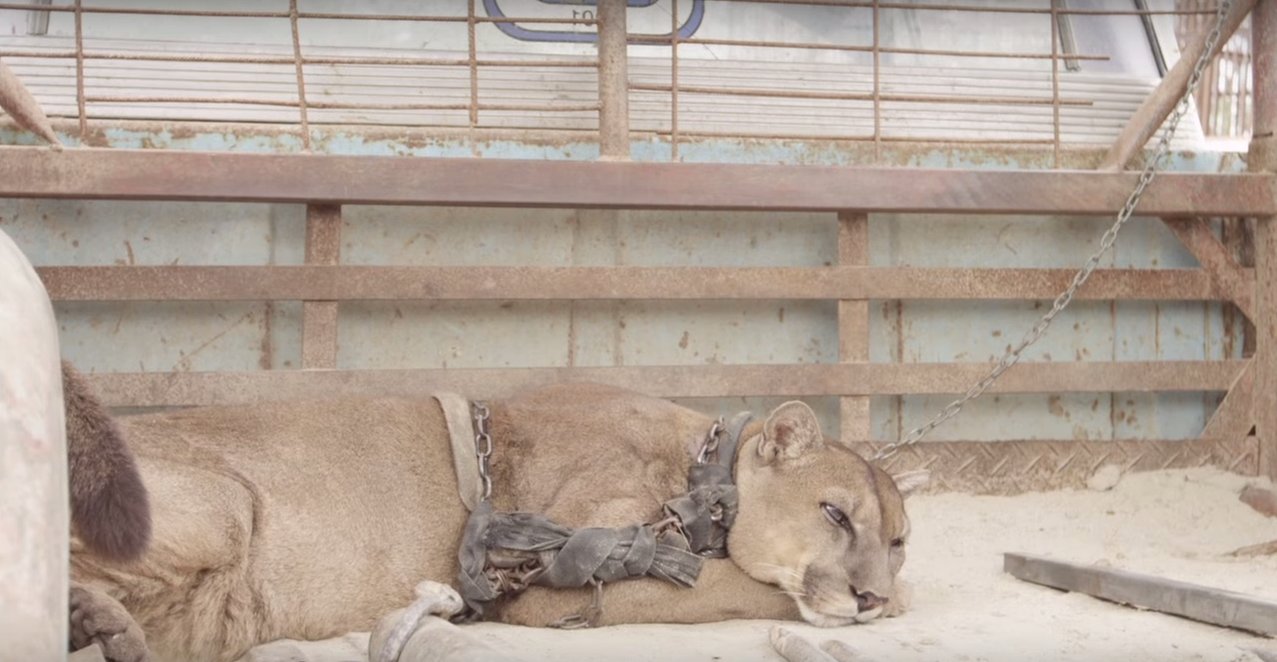 Mufasa, a mountain lion was among those wild animals who used to perform in a circus. The life of poor Mufasa was limited to perform in the circus and lived chained up to a truck.
However, the Animal Defenders International (ADI) was not going to support this behavior of the circus. They eventually tracked down every animal kept in captivity for skits and performance and rescued them to set them free.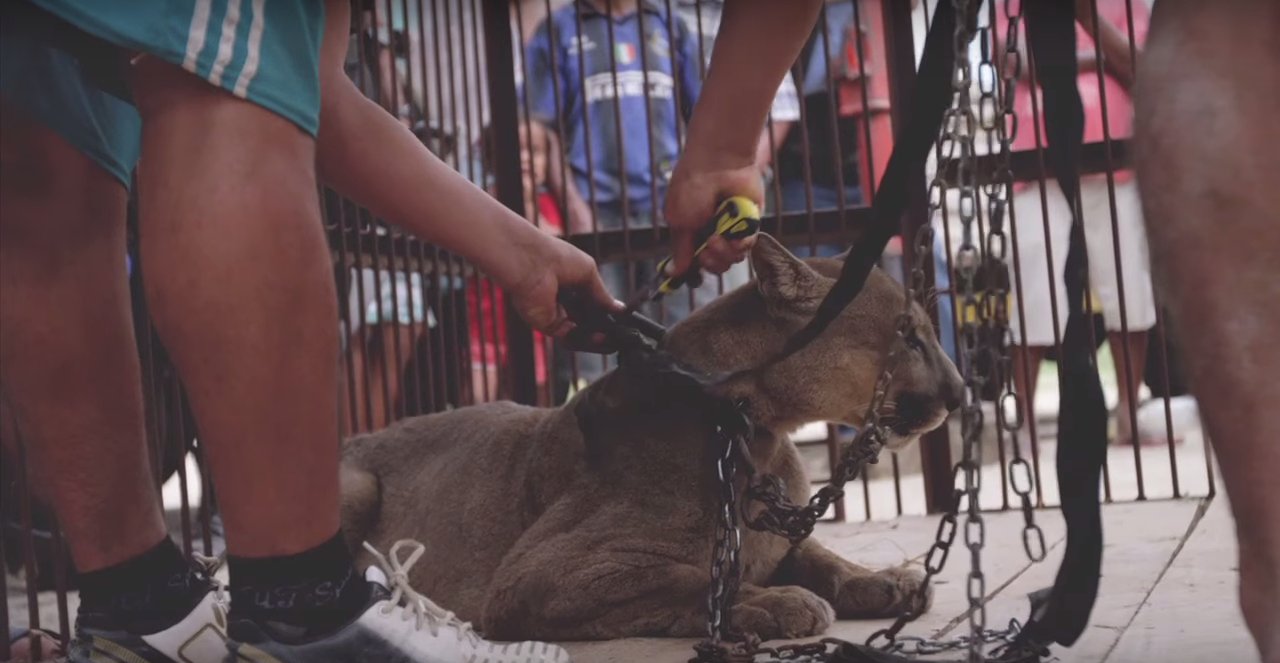 Mufasa was lucky enough to get their attention. He was the last wild animal to be rescued from the circus.
For twenty years, Mufasa was held in captivity and it was the first time in long years that he was going to see the beauty of Mother Nature.
The moment was so intense, riot police were called concerning the crowd could go crazy anytime. The final Peruvian circus was cornered and Mufasa was finally free from his chains.
He was taken to the Peruvian forest, his home. But the ADI was suspicious about Mufasa making it alive in the forest considering his condition. He was in captivity for two decades and they were not sure whether he was able to hunt on his own.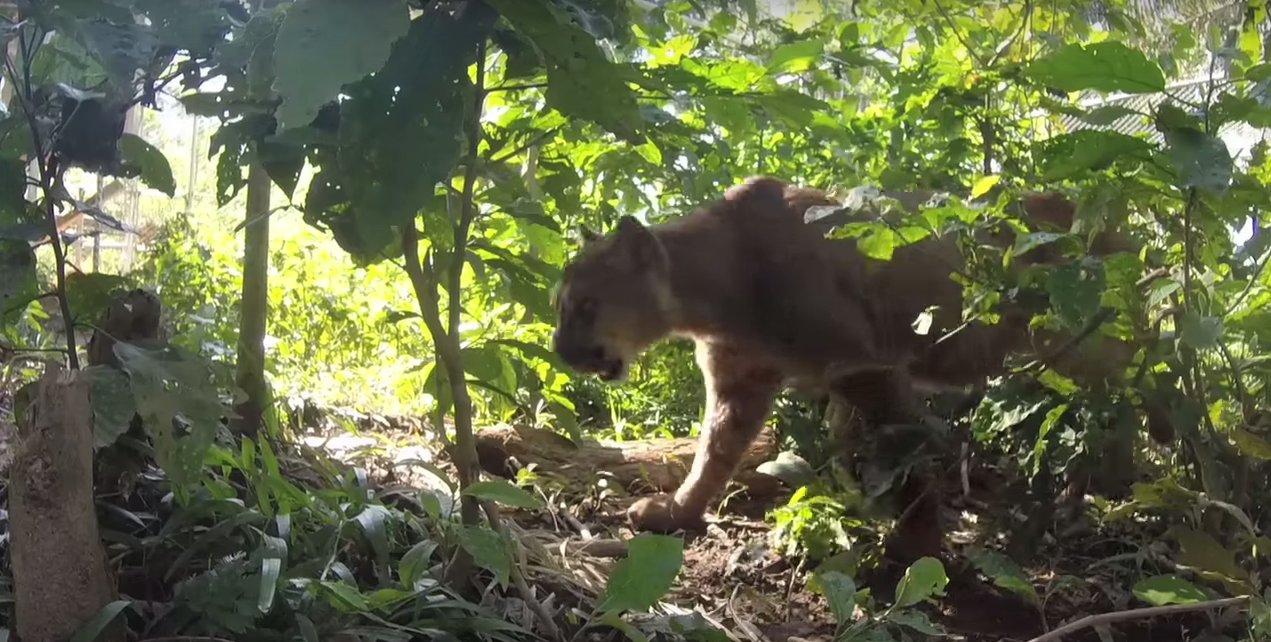 Considering his condition, the ADI decided to build Mufasa a custom enclosure within the sanctuary so that he could get the exposure his natural habitat.
Sadly, experiencing only a few months of freedom, Mufasa passed away due to old age. His health was severely compromised during his circus days. It was also found out that he was suffering from kidney failure.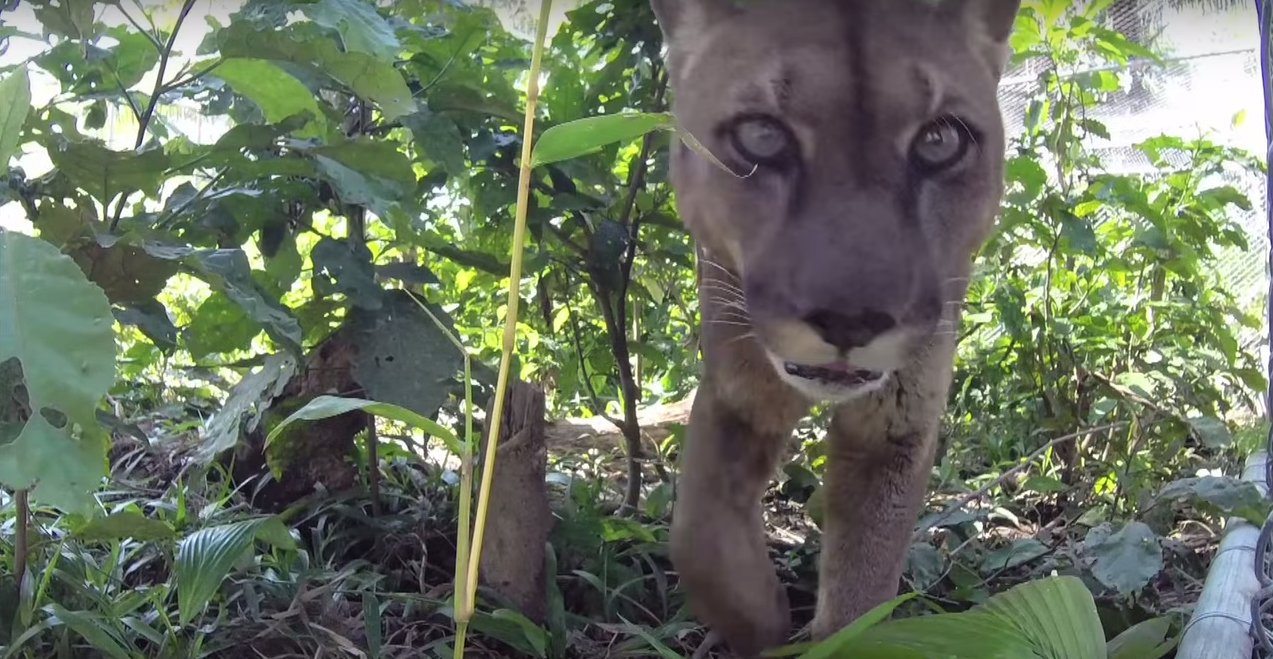 It was sad that Mufasa only gets to enjoy only a few months of freedom, but ADI made sure that his every day as a free wild cat count.
Thanks to Animal Defenders International who helped Mufasa die a free cat in his natural habitat.
If you liked this story, we would love to hear from you :)
Follow

@smalljoys_of_life
Enjoyed the article? Check out another interesting story below ▼
---

Share this story with your friends and family!
---