Old age is perhaps the most problem-ridden phase of our life. It is the stage of physical declination. Even if your body appears to be younger and fitter, you tend to slow down gradually, and mobility decreases. Lifting heavy objects become a nightmare, and this stage is unavoidable for every living being.
Needless to say, that aging affects humans and dogs in the same way. Thus, Timmie, a Jack Russell of 16 years age has reached that phase of life, when he lacks the desire to move from one place to another. On top of that, his arthritis problems have worsened the situation even more.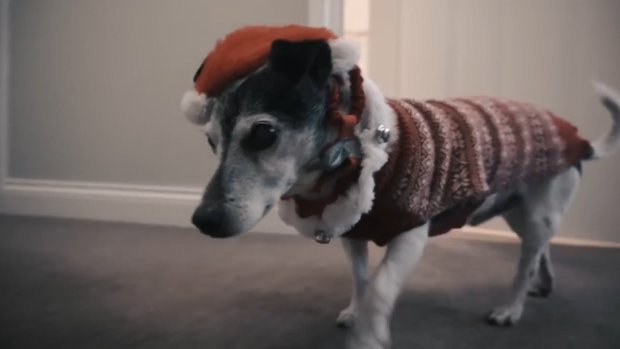 However, the most painful experience for him has been to take the stairs. If he had to take too many stairs, his 27-year-old owner had to carry him for the rest of the way as he would often come to a halt.
At one point, Timmie fell from the stairs and hurt his leg badly. His owner, Duncan Evans realized that this was probably due to his aging problem, that the slow reaction to danger took place. According to Evans, "Timmie has to take lots of medication for his enlarged heart and problems with his lungs, so he's not meant to do strenuous exercise."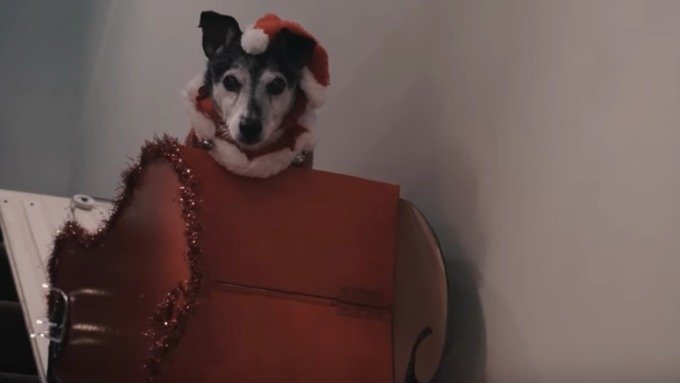 The malfunctioning of his sense organs and dwindling mental abilities has been decreasing his capacity to travel. Thankfully, Timmie is blessed with a caring and sensible owner, who not only wants to keep him but is also ready to use his creativity to make things smoother for him. "He's quite old, and although he can get up and down ok now, but I wanted to preserve his life and that little ticker of his," added Evans.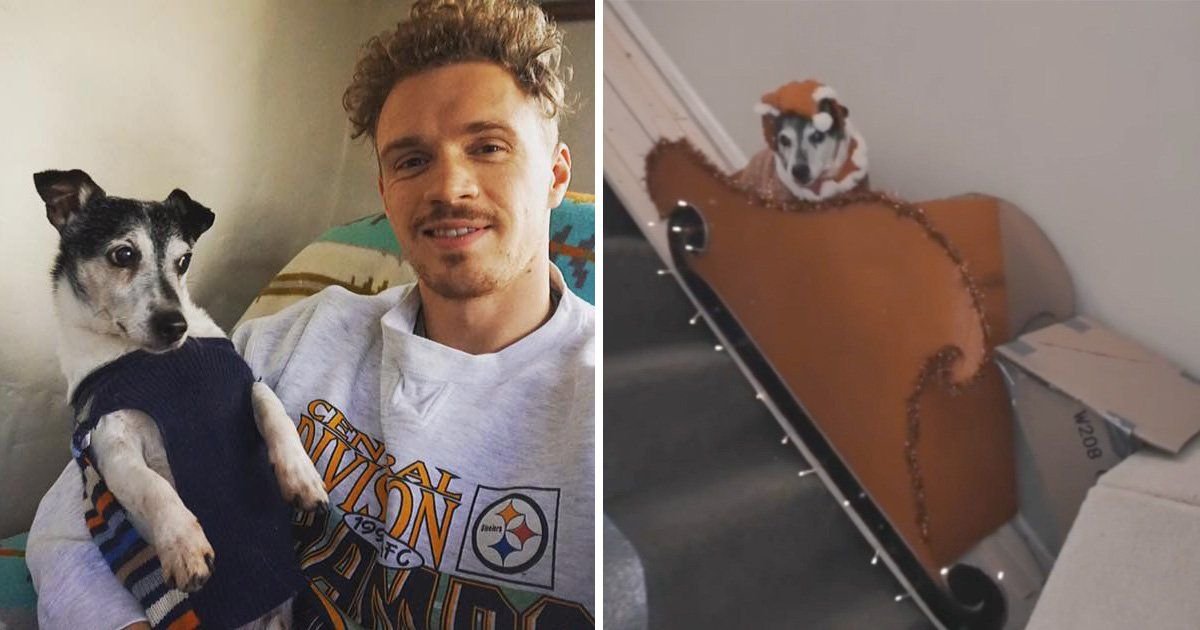 After an intense research work, Evans combined his creativity and talent to design an "electric skateboard trailer," to make sure that Timmie could move around freely for a long time.  His recent invention is the "Santa Paws," which is a miniature sized motorized stairlift in the form of a red sleigh.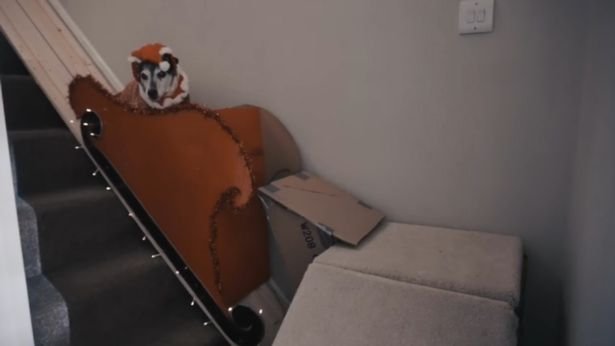 It seems that Timmie feels relieved now, as he travels through the stairs because he has mastered the art of using his Christmas gift on his own. A recent YouTube video showed Timmie decked up as Santa and zooming down the stairs in his cute red sleigh.
Even though Evans was initially confused, whether it is a good idea to try out this DIY stairlift for Timmie, he executed it perfectly and took the idea of Christmas gifts to a new level. His senior dog must be blessing him every time he has to take the stairs!
Follow

@smalljoys_of_life
Enjoyed the article? Check out another interesting story below ▼
---

Share this story with your friends and family!
---