Having multiple personalities is a disorder that has affected a lot of people. Some are naturally born with it while some go through incidences in their life that make vulnerable to such disorders.
Dissociative Identity Disorder is what Kim Noble is suffering from. Kim is a mother who has shown a minimum of hundred personalities, but she has twenty major ones.
Psychologists are of the opinion that Kim had undergone a severe psychotic trauma early on in her life that caused her mind to divide into multiple people. Kim is an artist. Many of her personalities do a painting. But interestingly, each personality has a different style of doing it.
Kim's daughter Aimee is the one who is most affected by her mother's mental illness.  Aimee knows her mother's trigger points that cause her to change her personalities like eating a specific type of food or a particular hour of the day.
Kim is afraid that she might never come back once she loses herself to one of her personalities. Kim consulted a therapist that brought out each of her personality one by one.
The first personality is named Bonny who's the main one. Bonny took care of Aimee in her early years. But Bonny started to fade away once Aimee turned eight. The constant risk of having Aimee been taken away by social services brought Kim back to her senses.
The second personality is that of a depressed gay man named Ken. Ken thinks that Aimee, a friend's daughter. Ken does not acknowledge other personalities.
Another one of her personalities is a fifteen-year-old-bulimic woman named Judy. There's a personality that believes that she has been living in the year 1997 forever. Her most erratic personality is Salome who is a devout Catholic.
We all do feel horrible for Kim. There isn't anything we can do about it, and Kim has been trying to get better.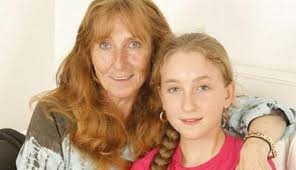 Share this story with your friends and family.
"Recommended Video – The Color-Preference Personality Test"

Don't forget to ▼LIKE US▼ for more inspirational stories!
Enjoyed the article? Check out another interesting story below ▼
---

Share this story with your friends and family!
---