LIKE OUR PAGE

Her systems were failing, and finally, the body was giving in to the pressure. Precisely, it was in December 2016 when Sarah Weber was given astonishing news that would change her life forever. Well, on this particular day she was diagnosed with stage 4 kidney cancer. Not only was the news nerve wrecking, but to her husband and children, it was one of the most heartbreaking moment. Two weeks into her Chemotherapy session a large mass was identified in her lungs. A week later after being examined, it was identified to be a cancerous mass. You can as well imagine the disappointment the family went through.
Apparently, after a long period of holding her hand through the Chemotherapy sessions, it seemed nothing was changing. Seemingly, the situation was becoming worse with each passing day. And to add salt to injury, the doctor revealed that she had only one year left before she passed away. Well, it is so clear that Weber's family have been through a rough patch. But still, it is encouraging to see how they have stood up for each other during these trying times. As for the kids, they could not believe that their mommy would be no more. So, they took each opportunity to make the last days of her life memorable.
Apparently, the clock was ticking for Sara and time was no longer on her side. Knowing this too well, the 41- year old mother took to the social media where she wrote her last dying wish. She said, "I want an angel tree, such that my kids will always remember that someone is watching over them." Weber's desire was to leave something behind that her kids and grandkids would always remember her for. And true to her desires, the social media took notice of the young mothers cry.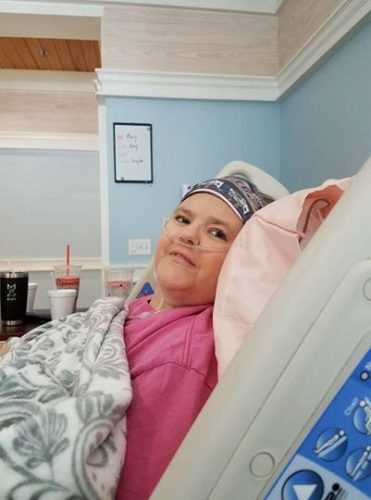 Since then, she has been receiving angels and 'get well soon cards' from total strangers. And to the family members, the angels are a good sign, they demonstrate a new dawn and a new hope for the days to come. At least, they have a monument that will always remind them of their loved one. They swore that every Christmas they will be redecorating the tree in remembrance of her. Since it will be a comforting assurance that their mom is watching them from above.
Well, if you would like to reach out to the family, You can send a mail to 250 Mark Mc Coy Road, Cove City, NC28523. Additionally, they have started a gofundme project to help in catering for some of the medical expense.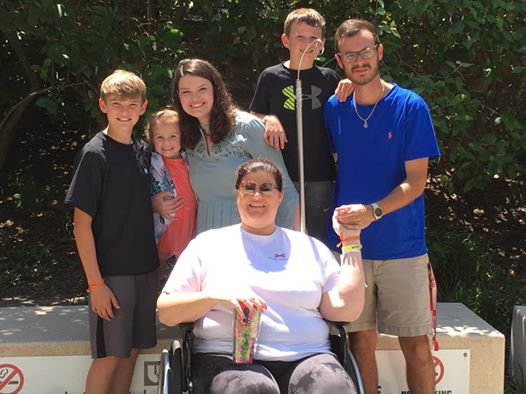 Don't forget to ▼LIKE US▼for more inspirational stories!
LIKE OUR PAGE