An expected mom recreated one of the popular movie scenes when she gave birth to an ALIEN in an unusual maternity photo shoot!
Nicole and Todd Cameron from Canada are huge fans of the Halloween season. They also described how they love an excuse to wear costumes and have fun!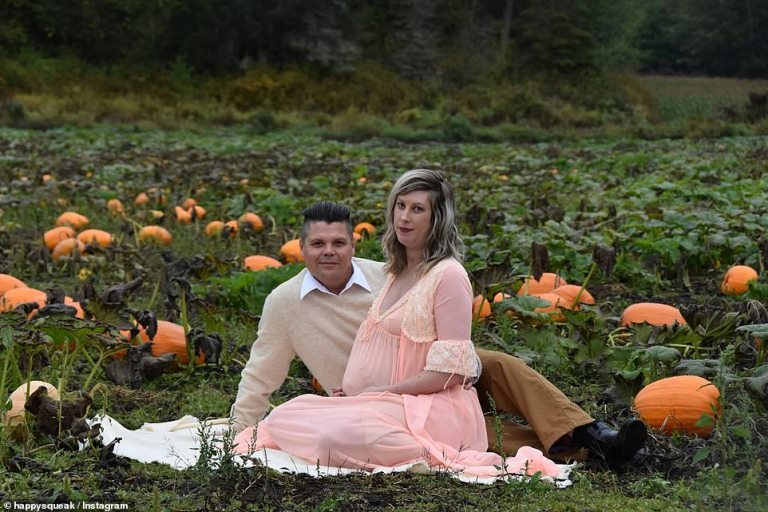 When it came to their maternity shoot, the lovebirds have decided to have something bizarre to celebrate the arrival of their little one.
The creative couple wanted to select a theme that will reflect their love of Halloween and dark sense of humor.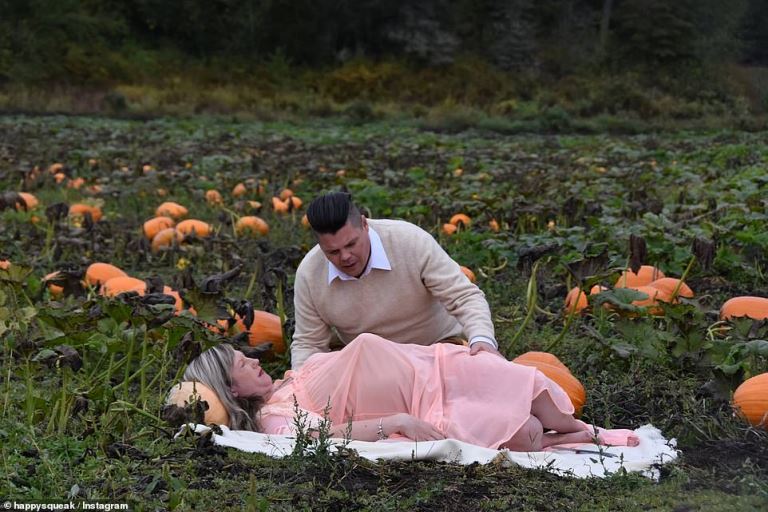 The maternity shoot started off in a normal fashion. It was taken in an autumnal pumpkin patch as the two posed under an umbrella. However, the photos quickly changed into a bloody and terrifying twist!
From leaning down and kissing his wife's bump, Todd is suddenly sharing the scary alien baby as it crawls away across the field!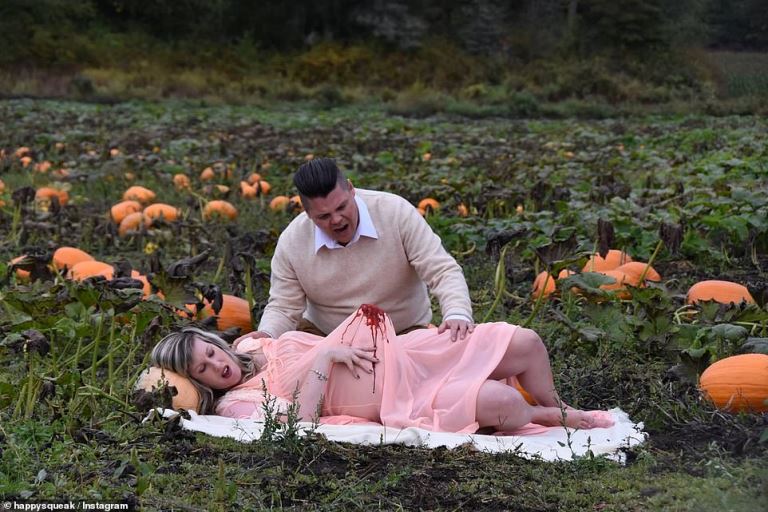 The parents are then seen cradling their gruesome alien baby in a blanket, smiling with pride and feeling triumphant.
The attention to every detail was not lacking for the bizarre photo shoot, with the baby even sucking on a miniature dummy!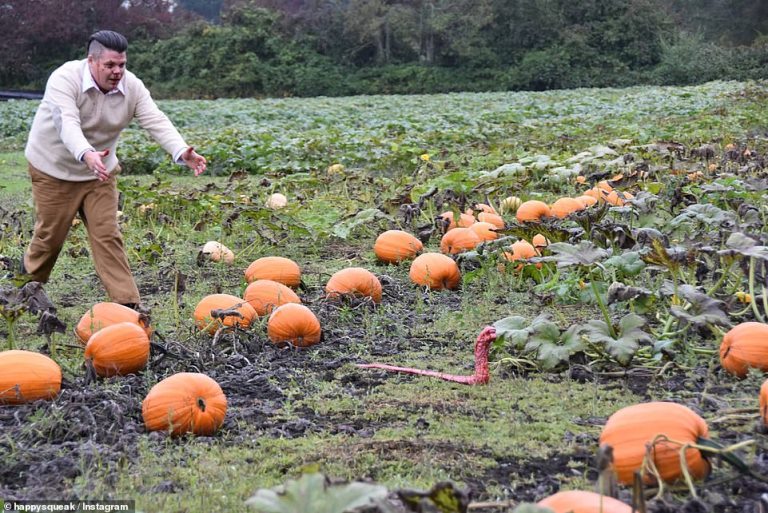 "I had recently found an Alien's Chestburster model at a garage sale and after putting it together and painting it, the idea for this shoot came to me.
I had an idea for the general story and props needed, including carving the alien pod pumpkin and Nicole took care of finding our 'out there' wardrobe," Todd told Bored Panda.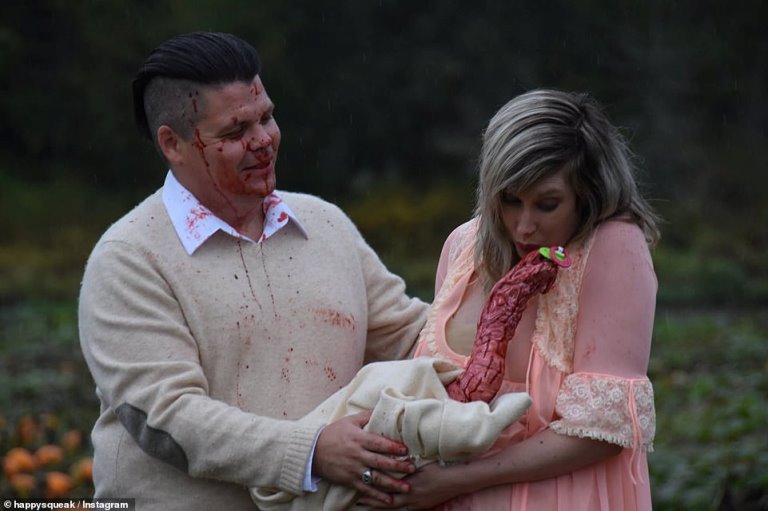 "We actually first met at Halloween, we always hand-make elaborate costumes and we go all out on Halloween decorations at our house, so this was really just a fun way to celebrate who we are while passing on a few smiles and laughs in the process.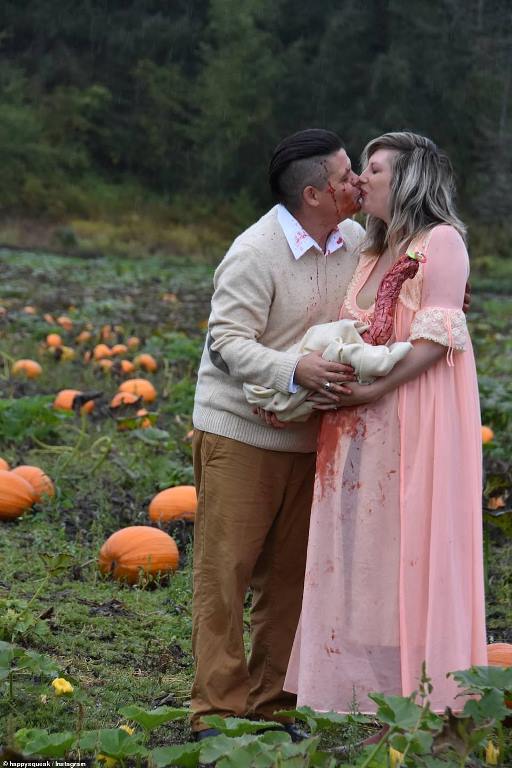 The photo shoot took about an hour and, though chilly and muddy on the pumpkin patch, it was so much fun.
We just kept laughing at the absurdity of it and hoping the employees of the farm wouldn't drive by to see us covered in blood," he added.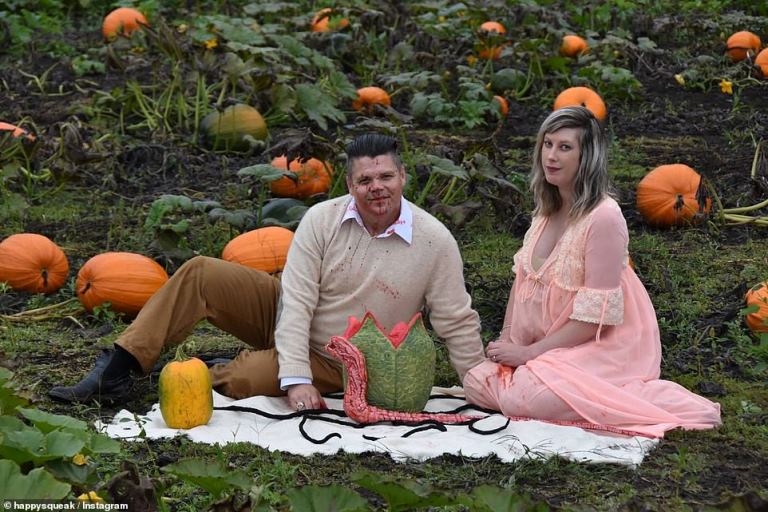 What do you think of their bizarre maternity shoot? Let us know in the comments section! SHARE this story with other expectant couples you know!
Recommended Video!
"Kid Scares Pregnant Mom So Badly Her Water Breaks"
Enjoyed the article? Check out another interesting story below ▼
---

Share this story with your friends and family!
---