Watch the video below to see Jason visiting his grandmother.
Video credit: Jason Momoa
If you've ever been around children as they were reaching adolescence, you would know that most of them reach the point of thinking that it's just "uncool" to have one's hair tousled by mom or be seen in public showing any form of affection for one's elders.
Not all are like that, of course, and most manage to outgrow such sentiments. But when one is a celebrity, where looking cool is so important, it can be easy to become aloof and avoid anything that would detract from the image that they want to portray to the public.
Which is why it's so refreshing when there are famous personalities who aren't afraid to be real and be a good person to everyone around them, no matter how it may make them look. Thankfully, Jason Momoa is one such person.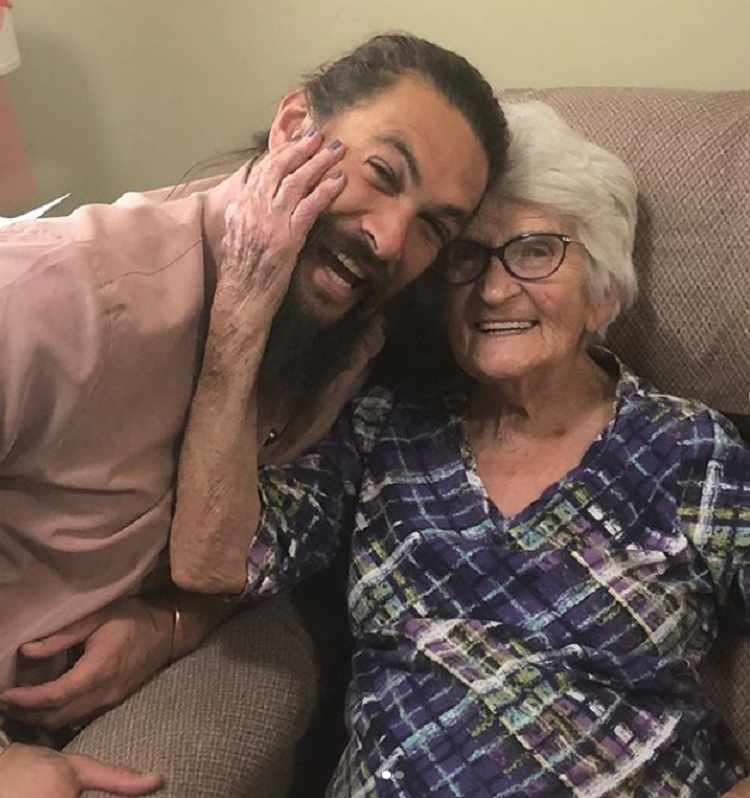 The Aquaman star recently posted on Instagram where he shared pics of him just having a great time with his grandma. One picture showed the both of them smiling for the camera while the other showed the pair seated side by side looking out the window.
He captioned it with: "Needed to come home to Iowa and give my grams some aloha Love u forever grandma#Mabel#thematriarch #raisedbywomen #loveuma#hawaiianiowan. HAWAII backwards is IIAWAH. IOWA Aloha."
Momoa's portrayal of the murderous brute Khal Drogo in Game of Thrones has become so iconic that it's easy to forget that he was just playing a role and is actually a sweet person in real life.
As expected, fans were all over the actor's Instagram post.
One commented: "So precious! Make every moment a treasured memory!"
While another said: "You're blessed having your grand Ma and it's great you take the chance to visit her!"
And a third wrote: "I need no more reasons to love Jason Momoa. However, this sincerely ups my respect and warms my heart."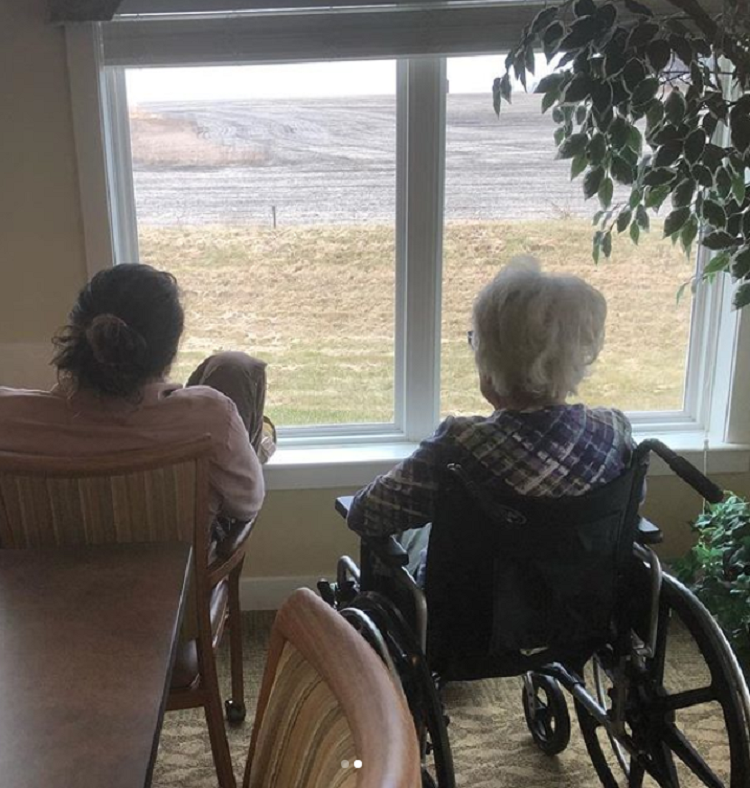 It's certainly the coolest thing to see the star just hanging out with his grandma. And with Aquaman having recently surpassed $1 billion in the box office and expected to top The Dark Knight Rises as DC's most successful superhero flick, it's certainly understandable that the 39-year-old would want to cool his heels for a bit.
Still, the actor took the time to thank everyone, especially the fans, who made the film a success:
"BILLION DOLLAR UNDERDOG. from Baywatch to making what once was the most disrespected superhero into a billion dollar movie. no one gets to the top without the people that love them.
"My success is from my fans. All my aloha to everyone that had a hand in making this movie. Mahalo Zack for choosing me and mahalo James for creating this beautiful world."
Recommended Video – "These Grandparents Show Precious Reactions As They Meet Their Newborn Grandchild For The First Time"
Enjoyed the article? Check out another interesting story below ▼
---

Share this story with your friends and family!
---