Landon Pearson is an adorable young boy who was, unfortunately, born with a club foot – a rare birth disorder in which one or both feet are bent downwards and inwards.
"Anyone who knows Landon knows he was born with a club foot and has struggled ever since the day he was born," Landon's mother, Natalie Ann, wrote in a Facebook post.
"As he grew older his right foot did, too. However, his left foot being casted so much did not allow his left to keep up," she added.
The boy spent initial years of his life wearing casts and braces. Finally, after several years, the treatment bore fruit and the time came when Landon could wear shoes like other normal boys.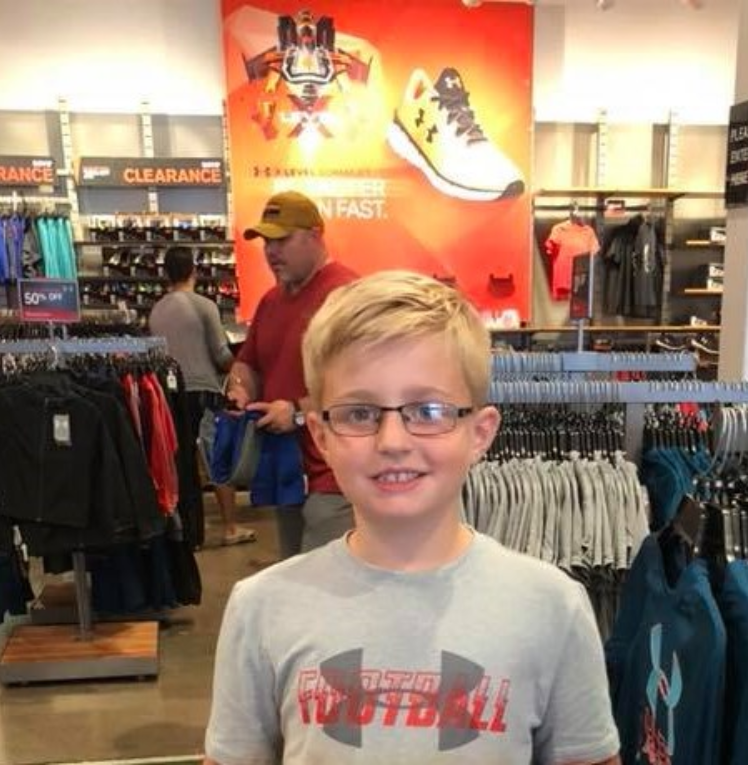 Needless to say, it was a joyous moment for the 8-year-old as well as his family. So little Landon excitedly went to an Under Armour shoe outlet along with his mother to get his very first ordinary pair of shoes.
When the store manager, Sean Kelly, measured Landon's feet, they were three shoe sizes apart. It meant Natalie had to buy two pairs of shoes – a size three and a size six.
But Natalie's heart sank, thinking how Landon's joyous shopping experience was again getting complicated due to his disability.
It was when Natalie decided to share the story of her son's challenging journey with Sean.
"I struggled to hold back tears as I always do, but Landon loved these shoes so I knew regardless I was buying both," she wrote. "I made the comment, 'Well, we buy both.'"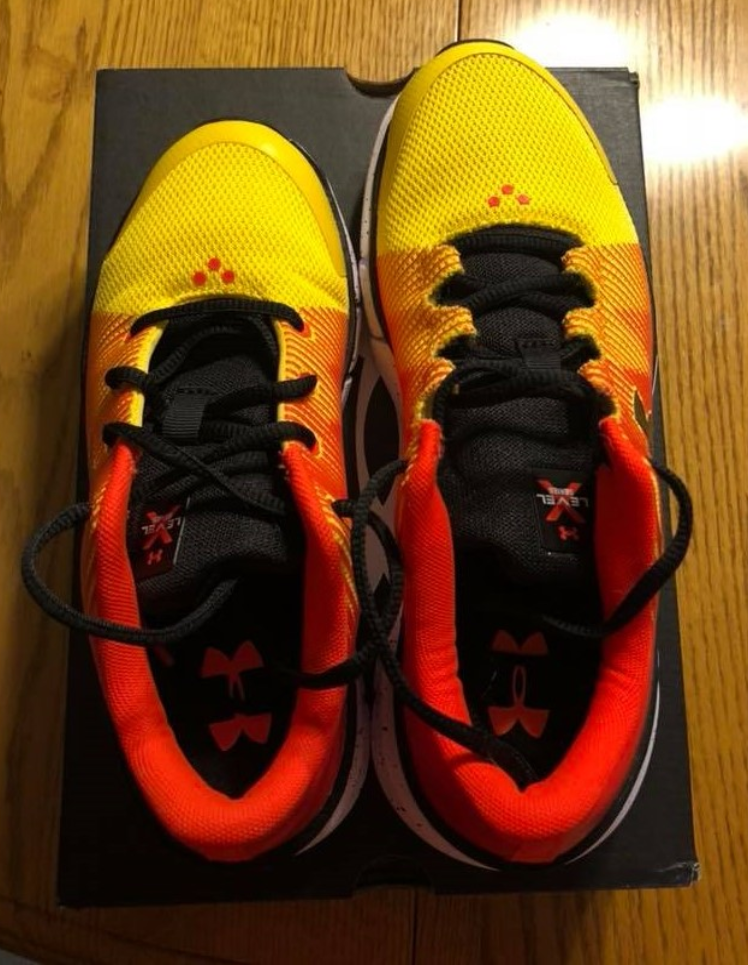 Landon's heartbreaking story moved Sean to such an extent that he made Natalie an extremely kind offer the very next moment.
"How about I buy a pair and you buy a pair?" Sean said. And that was exactly what the kind-hearted man did and thanks to his heartfelt gesture – Landon's joyous moment was filled with even more happiness.
"Not that we wanted a hand out or couldn't afford them, but he wanted to do this for a little boy who loved these shoes," Natalie wrote. "Seriously, I'm amazed by how kind people truly can be, to make a kid smile."
After they had returned with smiles on their faces, Natalie contacted Under Armour to let them know about the kind deed of Sean while little Landon prepared a thank you card for him.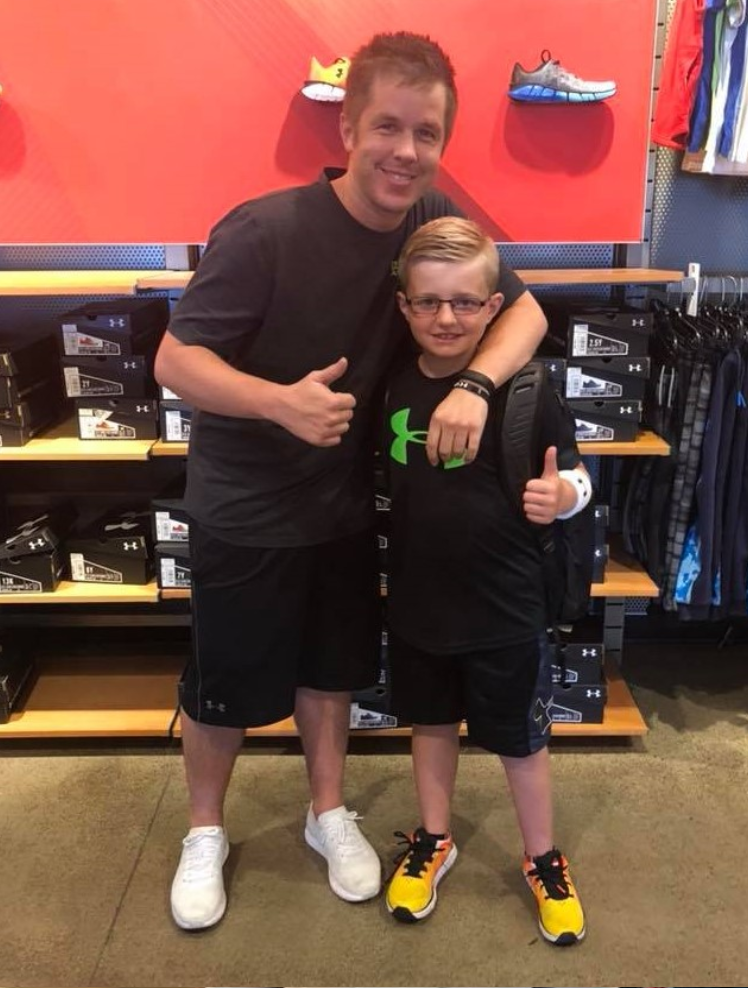 However, the manager wasn't still done. As it turned out, in their next visit to the store, Sean had arranged for a present for Landon.
"Sean ended up having a surprise up his sleeve for Landon," Natalie wrote in another Facebook post. "We went into the store and were looking for a few things and Landon mentioned I want a back pack from here for school.
"Here comes Sean with a backpack of goodies. Landon was pumped and so grateful. We were also told that Under Armour World Headquarters had given us 5 buy one get one free for shoes. Which is incredible. Some may see this as a small gesture but to us it's huge!
"As if the first story didn't tear at your heart strings, this only solidifies there are good people out there. Sean didn't have to do this, Under Armour didn't have to do anything. But people made things happen, to be kind."
Recommended Video!
"Little Boy With Cancer Says Sorry To His Mother Before Losing His Battle With Cancer"
Enjoyed the article? Check out another interesting story below ▼
---

Share this story with your friends and family!
---