LIKE OUR PAGE

The pain of losing a loved one especially a mother is unexplainable and unbearable especially if you were very close with your mother. Grief hits you so hard, you become an introvert, and always want to be by yourself-pondering on what you should have done to save her from leaving the world so soon.
A mother's love is unconditional, they sacrifice everything just to make their children happy and make sure they have a bright future, so when they are gone, life becomes really tough, you feel like the world is closing in on you and feel waves hitting you from all directions.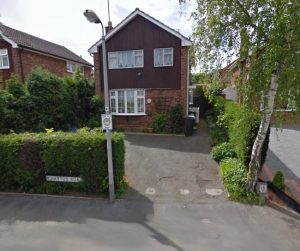 Dealing with the loss or death of a loved one can be very hard and challenging. It affects you mentally, emotionally and spiritually. Most of the time you do not want to believe that they are gone.
But sometimes the world has interesting and unique ways of helping us cope with loss and grief. Some people feel their loved one's spirit around them, while others — like Doug Luaders — see their loved one's ghost in a photograph or in person.
It does not matter if you believe in heaven, life after death or even nothing at all, there's no denying the fact that sometimes the world has plans to help you come to terms with your grief. Denise Underhill, a woman in Florida recently learned just that when she started missing her deceased mom.
Denise lost her beloved mom, Beryl Turton, who passed away 18 months ago, but Denise still thinks about her all the time. She still has fresh feelings and sweet memories about her deceased mom. One day as Denise was doing housework at her Florida home, something unusual happened – all of a sudden she felt this overwhelming urge to talk to her mother.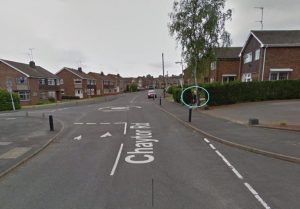 With her beloved mom already gone, she knew that was next to impossible, so she did the next best thing – she looked up her mom's old house on Google Earth in the hope that the photos of the house her mother used to live in would remind her of her deceased mother, but guess what? – when she found them, the photos did much more than that.
After she felt an urge to talk to her deceased mother, Denise quickly went online to look at photos of her mom's old house on Google Earth. She wanted to see if the new owners of the house had changed it at all or it was still the same as her mom had left it, so she plugged in her mom's street, Chaytor Road, and started looking.
Beryl's house, located in Tamworth, Staffordshire, U.K., is a beautiful brick house surrounded by green shrubs. Denise was so happy to see that the owners hadn't changed anything on her mother's house, but to her surprise, she realized the pictures were taken before the new owners moved in.
As she was moving around the street view, she noticed something peculiar: there was a woman in one of the photos who looked strikingly like her mother Beryl. When Denise zoomed in, she was astonished to see that the photos had actually captured her mom before she left this world. Beryl can be seen in three of the Google Earth images — in each one she's outside watering her plants.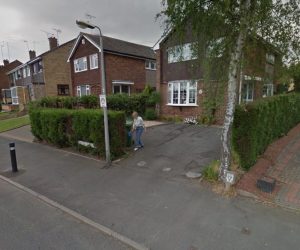 Denise was shocked and excited at the same time that the photos had managed to capture her mother doing one of the things she did every single day: gardening.
Denise told the Tamworth Herald: "I got the BIGGEST surprise EVER! I just couldn't believe it. At the foot of the driveway was my mother. She was watering the garden, just as she always did."
She added, "I was absolutely astounded — it made my day. You never know what photos are being taken but they really do last a lifetime. I think someone wanted me to see this."
Sometimes we forget just how powerful photographs can be — they can truly capture someone's spirit and bring back old memories.
And like Denise said, they last a lifetime — or even longer, in the case of her mother.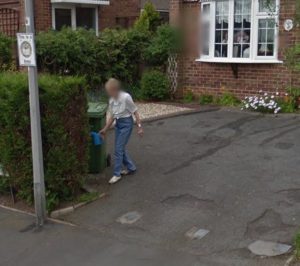 Thanks to the photographer that magically captured Denise's mother in the photo showcasing her house. Because of him, Denise got something to help her in her healing process. Despite the fact that her mother is no more, she at least has something to look at every day that reminds her of the good times she spent with her beloved mom.
Maybe this photo was a sign that her mother still watches over her. Do you believe Beryl wanted her daughter to see those photos?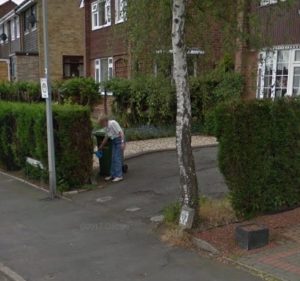 If you believe in a higher power, please SHARE this article with your friends!
Don't forget to ▼LIKE US▼ on Facebook for more stories!
LIKE OUR PAGE