LIKE OUR PAGE

Francis and Arlette Tshibangu are of African descent and seeing their newborn was a shock in many ways. They were confused because their baby had white skin and blonde hair.
Francis' first thoughts were, "Is he really mine?" as he told The Daily Mail. "The doctors were stunned as well, but I was too shocked to speak at first."
He knew that his wife was true to him, but still, he was baffled by the baby. But as Francis looked into Arlette's eyes he knew that it was their baby.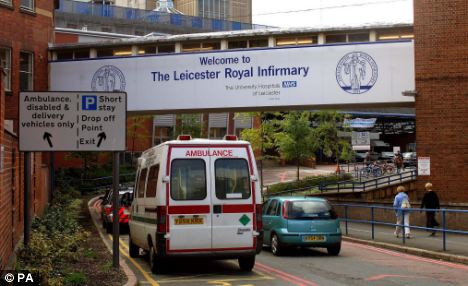 Even though he himself was sure that it was his child, the nurses had a different look on their faces. He did not bother with them since he knew that his initial expression would have been like them.
"Getting a better look at my child, I knew that he was mine since he had my eyes and Arlette's lips," Francis said.
The diagnosis came out that their child was not albino. But the doctors were completely taken off guard at the child's skin and could not explain it any further.
Going up the ancestral tree, Arlette's great-great-great-grandmother had the same light skin and hair as the child. But the truth can never be sure since it was such a long time ago.
Francis says, "Daniel is a miracle to us. His white skin is still a shock, but he is still beautiful."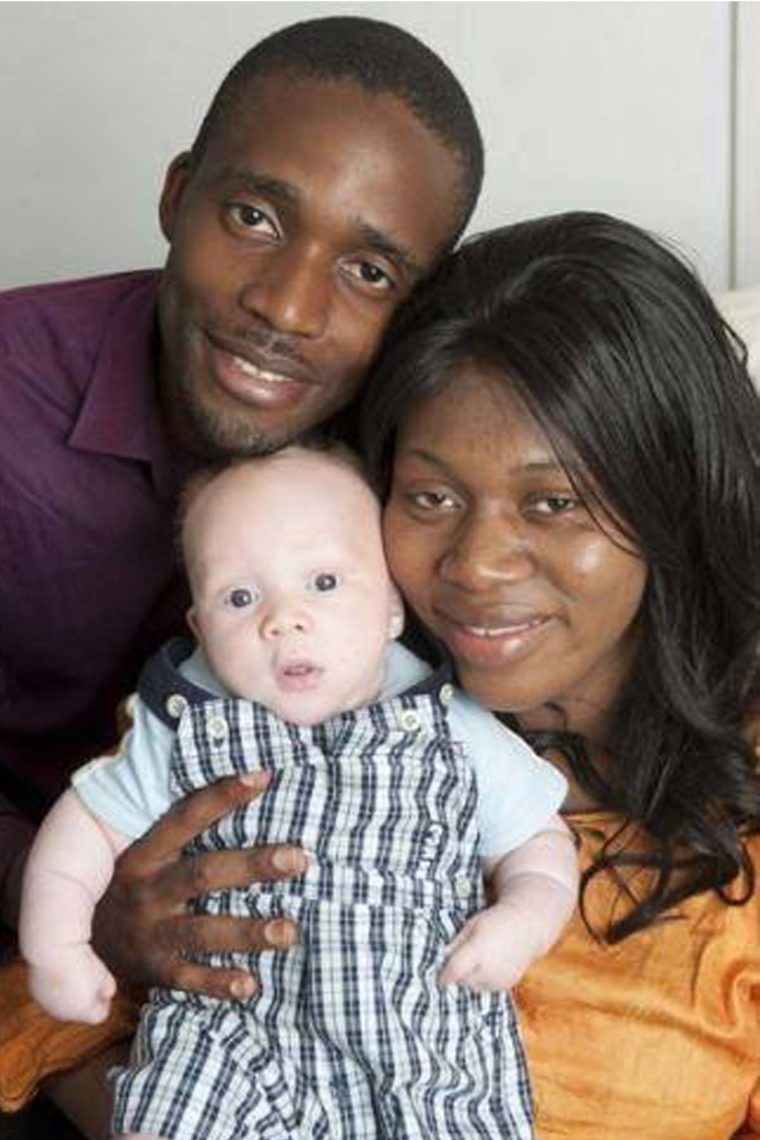 Francis was not alone in the shock and confusion. When the baby first came out his wife did not understand Daniel's skin.
She says, "I could hear the silence from everybody in the operation room. I was shocked too. At first, I took a long look at my son."
"Everyone had the same question on their faces: How could I have a white baby?"
But as she held her son, Arlette knew that the little boy was hers. She was full of love when she looked at the child.
"My first and foremost concern is my child's health. He is healthy, so everything is fine." The family told The Daily Mail that skin color is not important, but rather that it was their baby boy.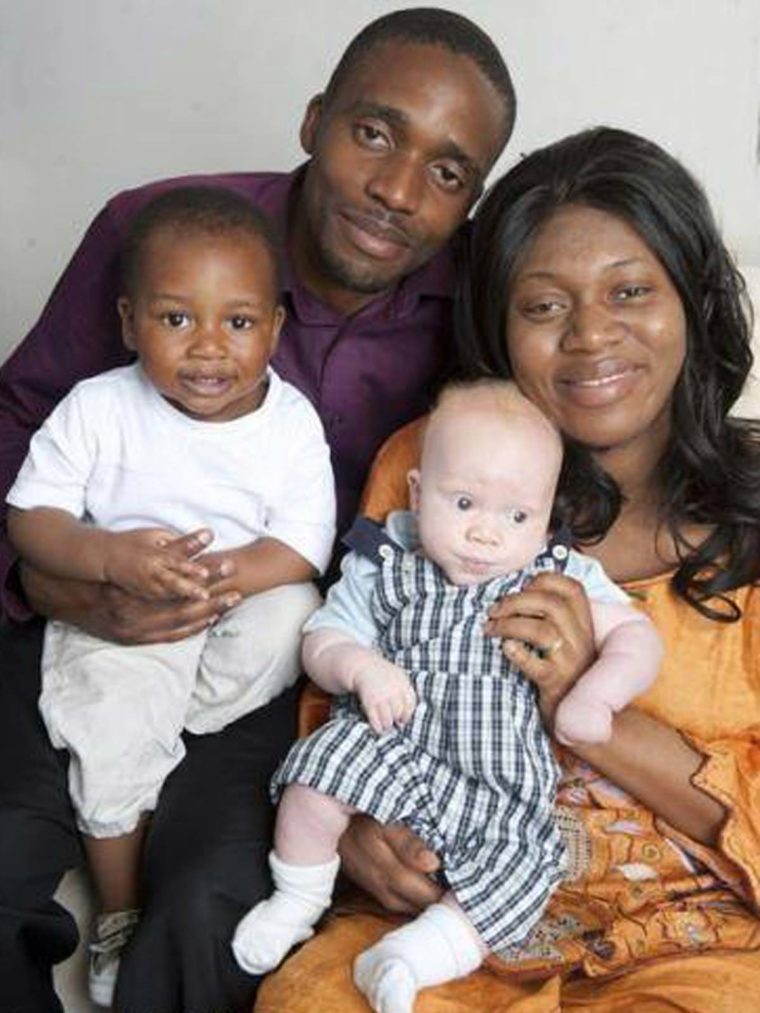 Francis knew that backlash would go upon his wife when it came to who the baby's father is. But he knows that Daniel's skin color will not stop his strong belief that Daniel is his baby.
"There will be some who will talk behind us about how my wife had an affair, but I know for sure that my wife is faithful," he said. "Even if such rumors are to be true, then there should have been a mixed-race child not a completely white child-like sweet Daniel."
As the family had the outings, Francis realized people were staring at the black family with a white baby. Even though it might look uncomfortable, Francis was sure that other people had nothing to do with the family.
"Daniel is special to us, no matter his skin color," Francis noted. "Daniel being health is the happiest thing we could ask for, and we love him very very much."
Don't forget to ▼LIKE US▼for more inspirational stories!
LIKE OUR PAGE