LIKE OUR PAGE

Bringing new life to this world is such a beautiful thing, probably the most exciting thing that could ever happen to someone. Babies always bring out the best in people. They give you such pure joy and a reason to live. With them comes a lot of hope and zeal to be a better person.
Pregnancy is not an easy ordeal. It is very risky for women. Complications arise and things can go wrong. And a condition known as pre-eclampsia can be very dangerous.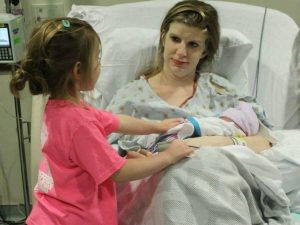 For Bertrand, a blood clot was the culprit.
Jean-Luc Montou just had the happiest moment of his life. His wife, Sara Bertrand, had just given birth to their first child and Jean-Luc couldn't have been happier. He was holding the newborn and bonding with the baby. Meanwhile, his partner was recovering from the traumatic ordeal of childbirth.
Giving birth has always been a very tough thing to do. It had not been easy for her.
Jean-Luc took to Facebook and told the world that his son had been born. The baby was healthy and happy. Everything was perfect. But sadly, Jean-Luc had to go back on Facebook to tell the world the tragedy he had just witnessed before his wife.
"Sarah Bertrand didn't make it," he wrote. And the new father's world was broken in an instant. Hardly had he finished writing his post than the news hit him that he had lost his wife. This shattered all his dreams since this meant only one thing. He was a single parent now.
How was he going to manage? How could this have happened? The news of his wife's death left him completely heartbroken, the love of his life was no more.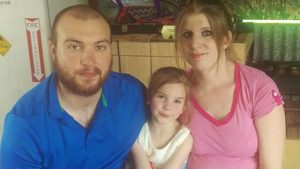 About 12 hours before her son was born, Bertrand went into labor. The newborn boy, Julian Charles entered the world at exactly 4:31 pm. Unfortunately, his mom, Sarah did not make it much longer. Less than 24 hours after her bundle of joy was born, she went into cardiac arrest and died on the spot.
Doctors were greatly shocked because she died under their watch. The doctors had to pass on this devastating news to the new father. The father was thunder struck that he could not contain these mixed feelings. One moment he was happy celebrating the arrival of his newborn son and now all of a sudden he was mourning his dead wife.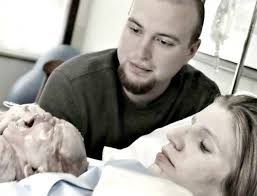 He could not believe that his best friend was gone. He was not sure of how to handle everything on his own. With a heavy heart, he took to Facebook to share the sad news of his wife. After the doctors had announced the mother dead. They had to explain to the aggrieved father what caused the death of his lovely wife.
The doctors informed him that she had a pulmonary embolism caused by a blood clot that occurred during labor. This had also shocked the doctors at first because at the time of admission she was doing great and was safe for delivery. Despite losing his dear wife, Jean-Luc was at least grateful that he had had the best last 24 hours of her life with him and she had left him with the best gift in the world- their gorgeous little baby.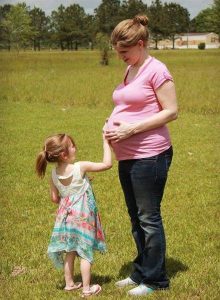 Days passed and Jean-Luc could not make of it that his wife was gone. She was the apple of his eye, he loved and adored her so deeply, but now she had left him all alone with their baby. He missed her so much for having lost her to death without a warning. He confessed all this on his Facebook posts for the next weeks that went by as the truth was starting to settle in.
Thousands of people shared their condolences with the grieving father.
Brandy Hopper wrote, "This makes me just cry. We have been blessed with 4 beautiful children and I know my husband would be destroyed if I had left. My prayers are with you!!"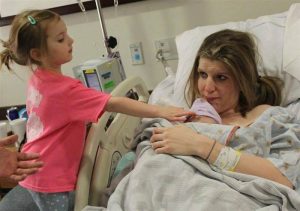 Jean-Luc went ahead and replied to this post as follows. "I miss her so much… it really does hurt. I dream about her when I nod off. I can't eat. She was a gift from God and I only got her for so long. Sarah wanted everything for Julian and he made her so happy. I had never seen her so strong, so confident, and so joyful as when she held her new baby boy."
Jean Luc vows that his wife's legacy will not be forgotten. He will do everything he can to help keep her memory alive through his son. He promised himself that as long as he still lives Sara's memory shall be a living image through his son by making him the best man that he was never and he will always miss her though it will always hurt him because her death was sudden.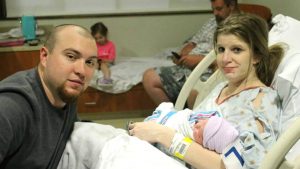 On Mother's Day, Jean Luc opened a painting she had given him months ago. He found a note from 10/25/15 hidden in the back. In part, it read: "For you, Jean-Luc, the most amazing man I know. In this short time, we've known each other, you have shown me so much. Taught me so much. I thank you for everything you have done for me. No matter how big or small."
This was the best thing that he could have ever wanted to hear as it all felt like she still lived with them even while in spirit. " Indeed everything happens for a reason and in God's perfect timing. It was not a coincidence that Jean opened the painting and found this beautiful message from his wife at the time of his life when he needed someone to help him heal after the loss of his lovely wife.
Please SHARE THIS STORY with a friend on Facebook now! And leave some message for his family in the comment section below.
Don't forget to ♥LIKE US♥ on Facebook for more inspirational stories!
LIKE OUR PAGE