Watch the encounter in the video below.
Video credit: Dash Cam Owners Australia
A 92-year-old told a fellow driver to 'f*** off' when the good Samaritan asked the old man to get off the busy roads.
The pensioner was driving at 16 kmh on a freeway where the minimum speed limit was almost six times more.
The encounter which happened at one of Australia's busiest freeways was captured by the concerned driver, Bruce Bromley, on his dash cam.
When Bruce came across the old bloke, he decided to drive behind him so as to protect the old man.
The quick-thinking man kept flashing his hazard lights as a warning to other drivers driving on the 100kmh freeway in Melbourne.
However, the old fella wasn't impressed, at least, initially. When Bruce tried to confront the scooter, the old man told him to 'f*** off'.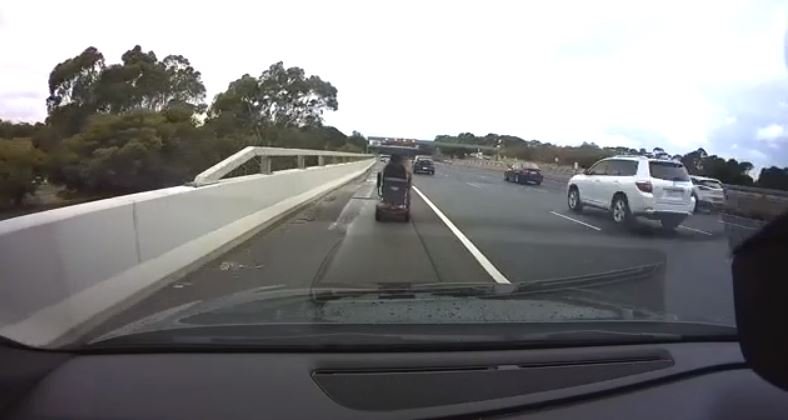 Bruce warned the man to get off the busy road by shouting through his window, saying: "Move over, mate, you're on the freeway."
The concerned driver then called the cops to explain what was going right in front of him.
When the call operator on the other side of the phone said: "And you tried to…," he interjected: "Pull him over and he told me to 'f*** off'."
The amused operator then asked: "Did he swear at you?" to which, Bruce replied: "Well he told me to f*** off, f*** off is swearing, I think."
When the operator urged Bruce not to put himself in danger, he said: "Well, what do I do. See, if I go off around him he's going to get collected. I don't want him to get hit."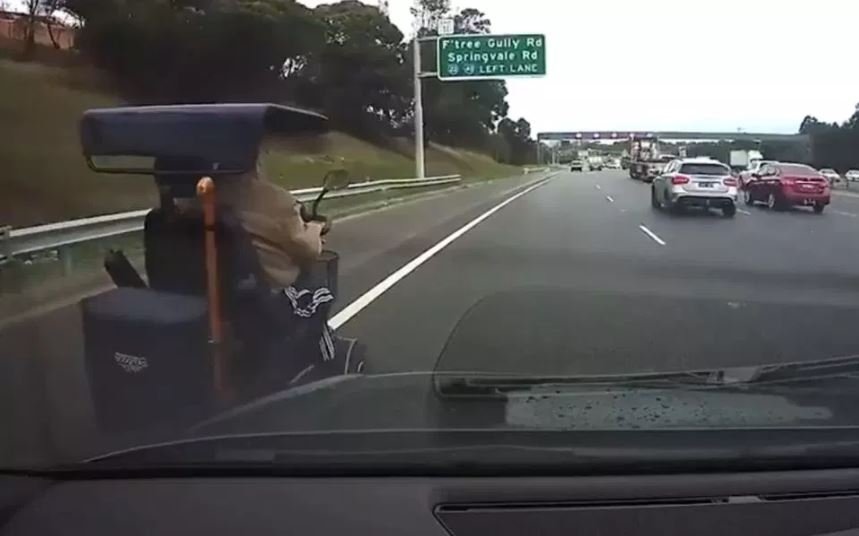 Thankfully, cops quickly arrived at the location. It was later revealed that the man was reported missing by his family members a short while ago.
"He was taken to Glen Waverley Police Station where he was reunited with his family," the police told 7 News in a statement.
After the incident, Bruce told 7 News: "I was just completely shocked. I just told him to try and pull over and he told me to f*** off.
"It was very aggressive, but at 92, the poor bugger was just confused and a bit overwhelmed. If I wasn't there, he would have got collected, and I couldn't sleep at night if something like that happened."
Recommended Video!
"Man Casually Driving A Bumper Car On A Busy Public Road In The Uk Baffles Motorist"