Watch the video below:

Video Credit: Caters News Agency
WARNING: Disturbing Content
A baby, who was born at just 25 weeks and was the size of a 'small doll', is finally going home for the first time after defying the odds to survive.
Mikey Barone, now 17 months, of Buffalo, New York spent 545 days in the hospital after he was born on July 5, 2017.
He will finally live with his parents Kristine, 40 and Michael, 37.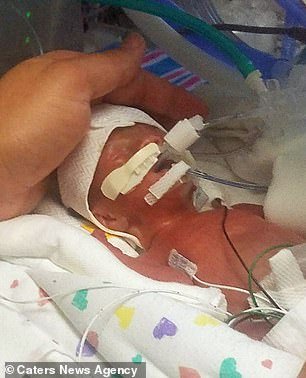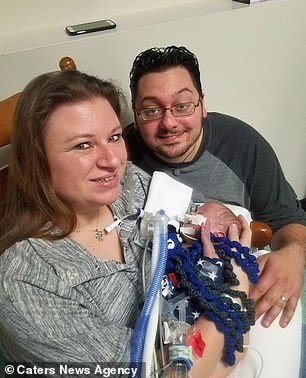 Mrs. Barone had dangerously high blood pressure which forced her to give birth via C-section at just 25 weeks.
Mikey weighed just 1lb 10oz when he was born and needed breathing apparatus. Medics told his parents to let him die in peace.
But, his parents didn't give up and refused to remove the breathing apparatus.
After multiple life-saving surgeries, he is finally able to go home with his parents.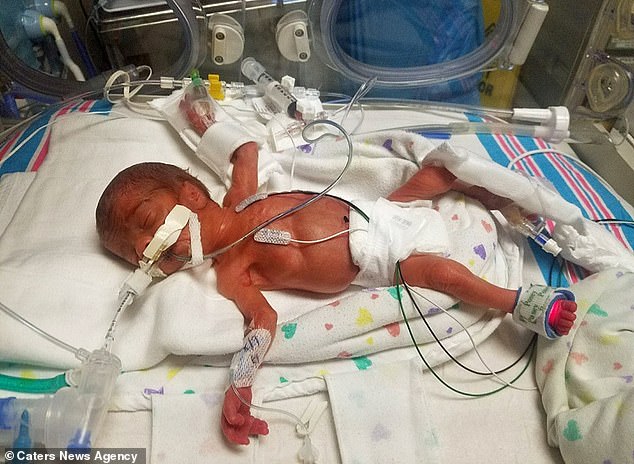 Mrs. Barone said:
'When Mikey was born, he was the size of a very small doll, he looked so skinny with a tiny body and a big head.'
'We had many meetings where doctors told us he would have a bad quality of life because of his lungs and he wouldn't get very far.'
'They wanted to take out his breathing tube, then hand him to me, from there he would either thrive or pass away in my arms.'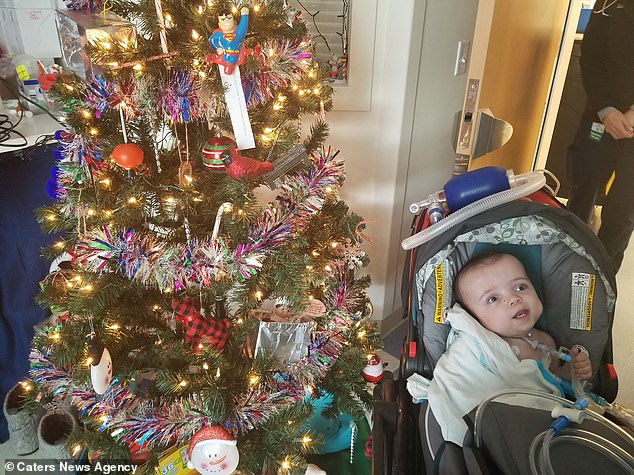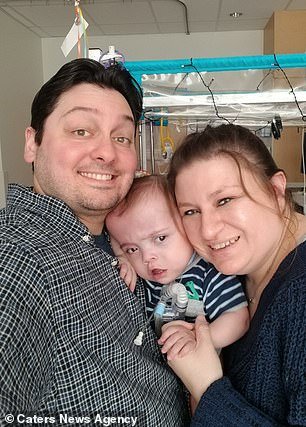 'We couldn't do that to him and instead took each day as it came, hoping for the best.'
'I would love to see the doctors who were ready to give up on our little boy now, as he is now thriving,'
'We are so proud of all the small steps he has made.'
'Staying with him has given me the opportunity to learn what I needed to take care of him. It feels like this is where I am supposed to be,'
'I am excited to take him for a walk when it's warm, I think that's what I am really looking forward to the most about getting him home.'
'He knows there is a world out there but hasn't been able to see it, feel it and be out there.'
Recommended Video!
"Kid Scares Pregnant Mom So Badly Her Water Breaks"
Enjoyed the article? Check out another interesting story below ▼
---

Share this story with your friends and family!
---