First-time moms during pregnancy are filled with mixed emotions. But the strongest of all is the excitement in anticipation of her angel's arrival. Every day, preemie moms monitor their baby's development either by clinical instruments or simply by sheer mom instincts, right up to due date. Day by day the embryo develops into the fetus and so on until it stops. Yes, apparently for some reason development sometimes stops.
Premature or otherwise known as preterm birth is common. In the US alone in 2016, statistics from cdc.gov shows that preterm birth affected 1 of every 10 infants. "Preterm birth" is when a baby is born too early, before 37 weeks of pregnancy is completed.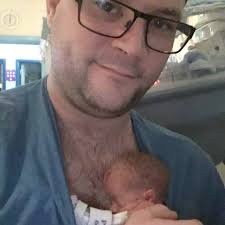 However, for the case of Ava Grace Curwood, it was way too early. Her mom, Briony Curwood, underwent caesarian only after 29 weeks of pregnancy after doctors declared that the baby inside her stopped growing. Furthermore, if this wasn't early enough, she was told the baby in her stopped growing at 22 weeks. That's seven weeks back.
Briony felt alarmed when she couldn't feel the baby kicking, so she went for checkup unsuspecting of what she described as a "horrible situation." Doctors told her that a blockage in the placenta prevented Ava's development and almost took her life.
Ava was born with a weight of only 23 ounces, almost 10 folds short of the big baby mum expected. "I was excited at first because I thought I was going to see my baby. I didn't know anything about prematurity as we always had 10-pound babies in my family." Briony said. As you can see in the picture, newly-born Ava can apparently fit in her dad's palm.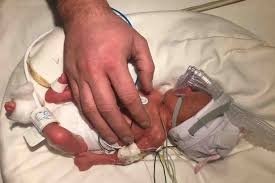 To make things worse, she was also born with two heart murmurs, a shadow in her brain, umbilical hernia, and underdeveloped ears. Although getting her out in time was critical and clearly a life-saver, she was far from being out of the woods yet. It wasn't even half the battle. For a few more months Ava needed to be nurtured and closely monitored by the staff of Diana, Princess of Wales Hospital and Hull Women and Children's Hospital. Yes, two hospitals needed to team up for Ava's special condition.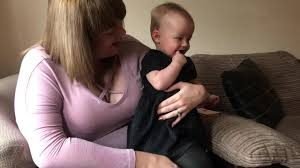 "I drove down to see Ava every morning, I had to drive to Briony in the hospital, pick up her breast milk, take it to my daughter in Hull, and then go to work. She was too small at this point to have any other milk." Ava's dad, Mike, described.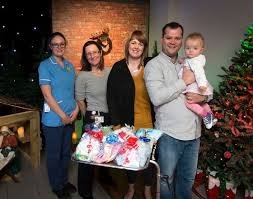 Remarkably, after a few months in the hospital, Ava grew healthy. Briony gave birth to premature Ava last December 19, 2016. Around mid-2017 she weighed nearly 20 pounds. More amazingly, you won't find any traces of her struggle.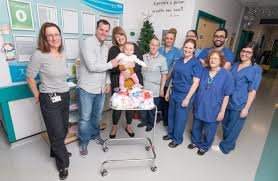 "There's absolutely nothing wrong with her now. She's got a slight problem with one of her eyes, but it's very minor, and we're getting that sorted in January. Health wise there is nothing wrong with her – which is incredible." Mike gratefully explained.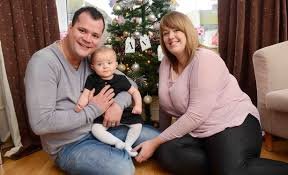 Ava was discharged last November 2017. The family may have the worst Christmas last 2016,
but surely they had the happiest one in 2017 after how things turned out with "miracle baby" Ava. This 2018, we wish Ava and her family a healthy and prosperous New Year.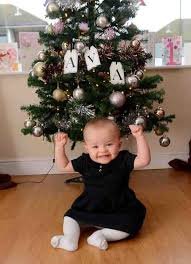 If you loved this inspiring story, we would love to hear from you :)
Follow

@smalljoys_of_life
Enjoyed the article? Check out another interesting story below ▼
---

Share this story with your friends and family!
---