No matter how much we evolve, the same old discrimination and bias always remain within. Recently, a middle-aged woman on a London train blasted a hateful racist angry outburst at shocked passengers.
Nassima Iggoute, one of the passengers on the train captured the woman's vulgarity-ridden outburst on a Saturday evening.
Scroll down to watch the video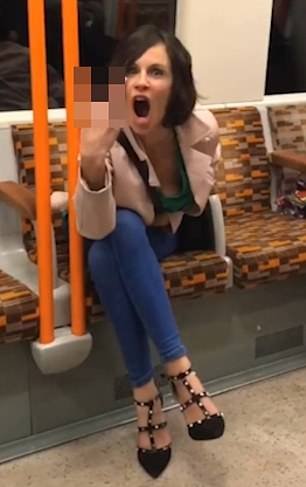 According to Nassima, the woman had asked her and her friends if they were British before ranting for 20-odd minutes.
The woman could be seen saying "F**** you all, get that on YouTube" at the start of the clip.
She continued and said let Britain be British, she couldn't give a F****, and that she is British. When asked how she feels about the immigrants living in Britain, she scoffed with a F**** off.
The woman burst out at the passengers by saying Great Britain is a small country and it has had enough. The nation doesn't want any more immigrants, they want Britain to be Britain again.
Nassima shared the 56-second London Overground train clip on her Facebook page on Saturday evening. And ever since, the video has attracted more than 500,000 views.
Check it out here:
Video credit: Nassima Iggoute/Facebook
Nassima explained they sat on the London Overground only to stumble upon this woman who was sitting at their front. She looked at Nassima and her companions and started asking bizarre questions. She asked if they speak English and if they were British before spending 20 minutes discharging hate speech.
Nassima said it took them a lot to stay calm while everybody in the train stared at the woman and them. She said it is important to remain calm in a situation like these but she had to get her on video with all the spewing hate speech she had been giving in order to report her.
She added, hate gets you nowhere in life and that she is proud to be an immigrant.
Recommended Video –"Mom Sings Impromptu Karaoke At Sam's Club And Becomes Viral Sensation Overnight"
Share this post with your family and friends:)
Enjoyed the article? Check out another interesting story below ▼
---

Share this story with your friends and family!
---