It happens more often than one might think. Almost half of the pregnancies in the US itself are unplanned. For women who haven't gone through menopause, it is possible for them to get pregnant. However, the doctors say women can take steps to improve their chances of conceiving only when they would like.
So, unwanted pregnancies – why it happens? Abstinence is the only form of birth control that is 100% effective. Most of the times, birth control does work but accidents can happen.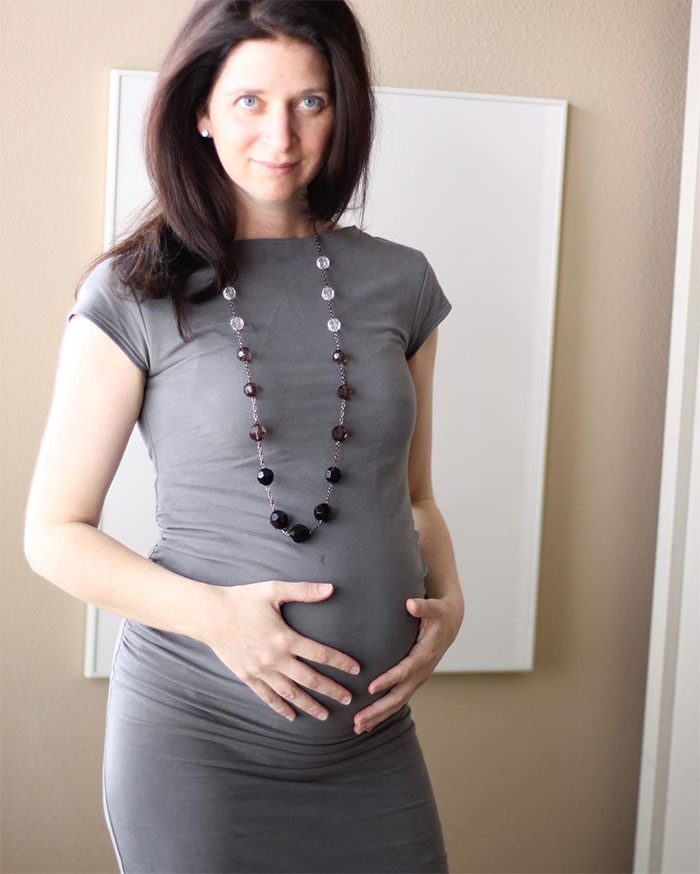 However, a 40-year-old author from Oakland, California thinks the other way. Gabrielle Stanley Blair is a mother of six and claims that men are the reason why unwanted pregnancies happen.
The author turned to Twitter to argue about the topic. She said that no matter what the circumstances, men are the reason why unwanted pregnancies happen and she has solid proof for that.
She wrote about it three months ago but didn't publish it because she was worried about her family and that people would attack them.
Blair, who is a Mormon, said that when it comes to abortion, her religious beliefs are on her side. The guidelines Mormon Church has include abortion for the health of the mother, an option for rape, etc.
She eventually ended up publishing her thread, generating over 72,000 retweets, and more than 185,000 likes. Her thread reignited the ever-lasting debate of why men are the reason of unwanted pregnancies, and if you want to join in, scroll down, read through and share us your thoughts.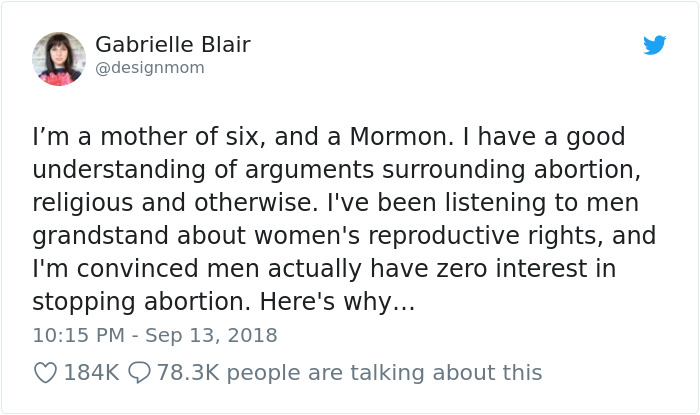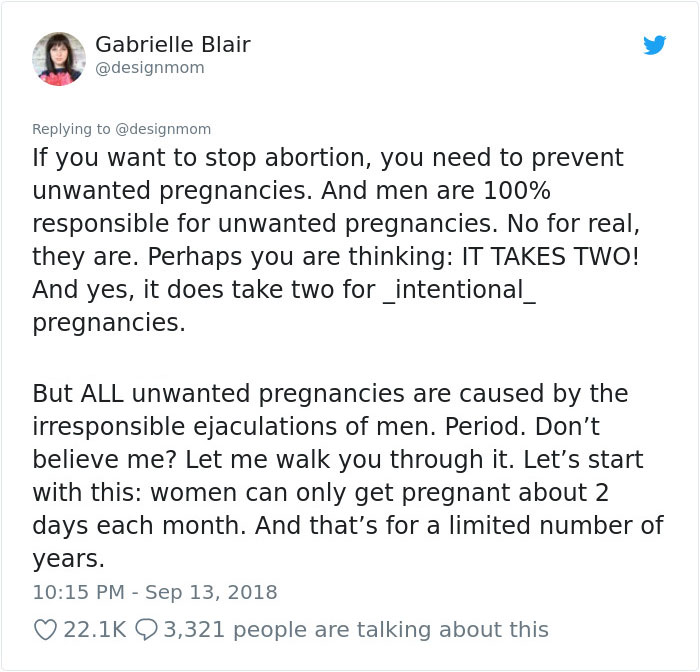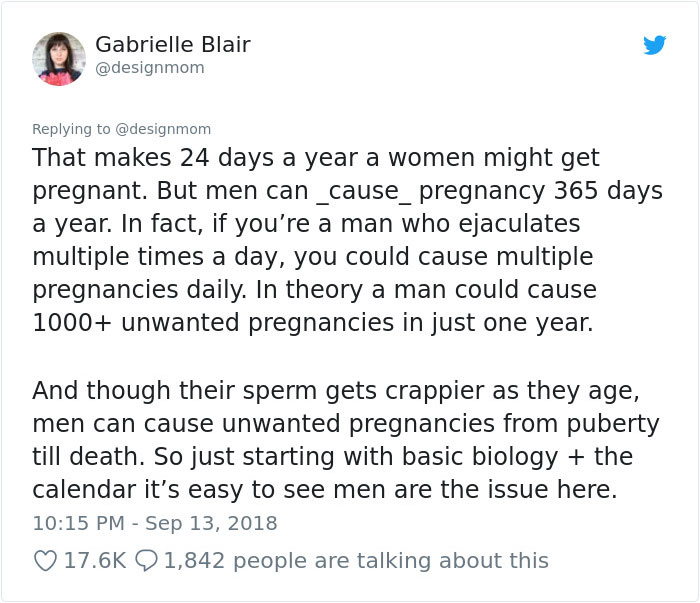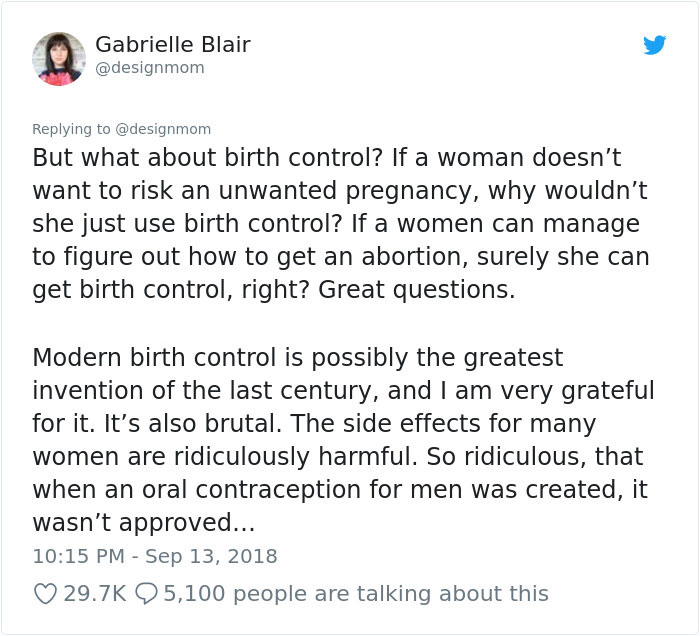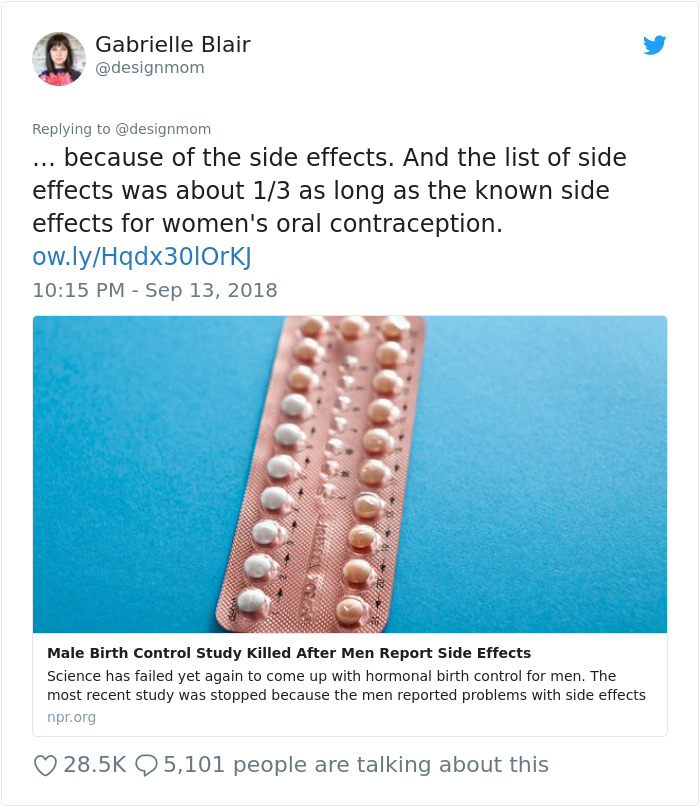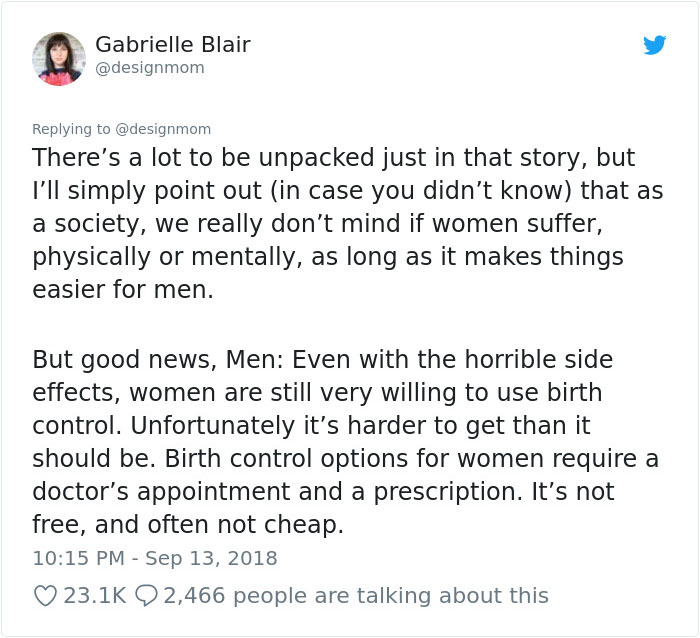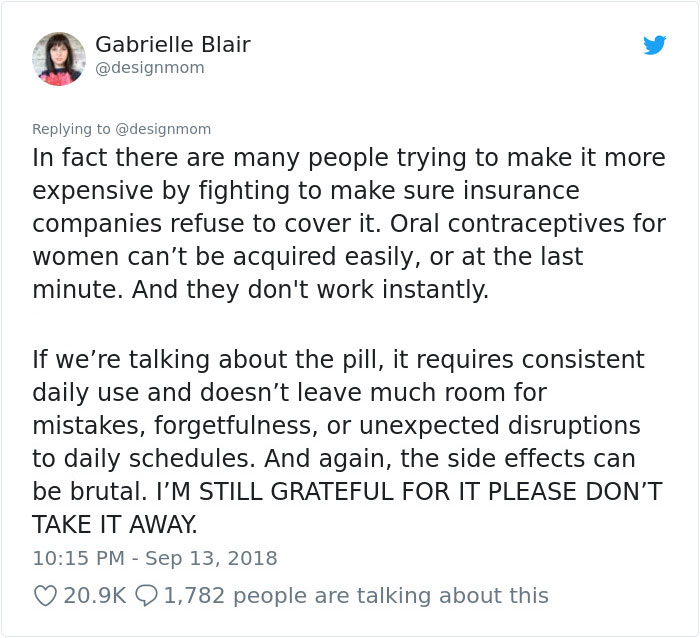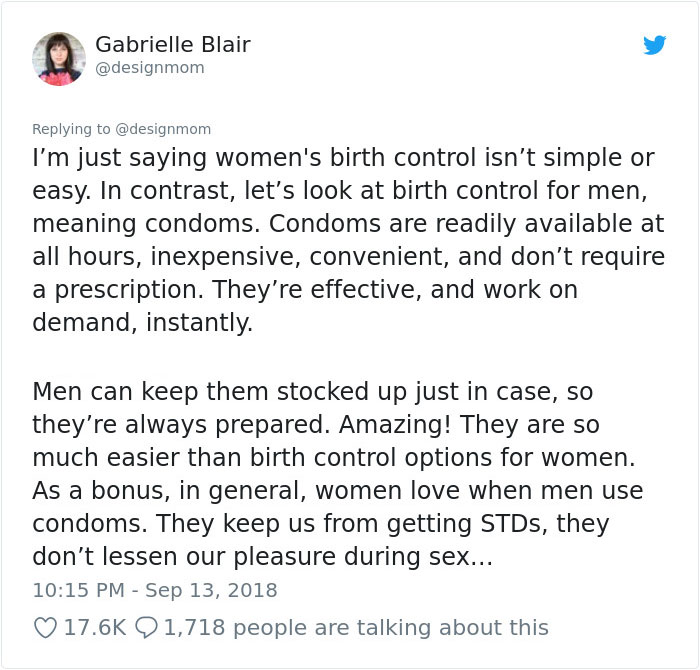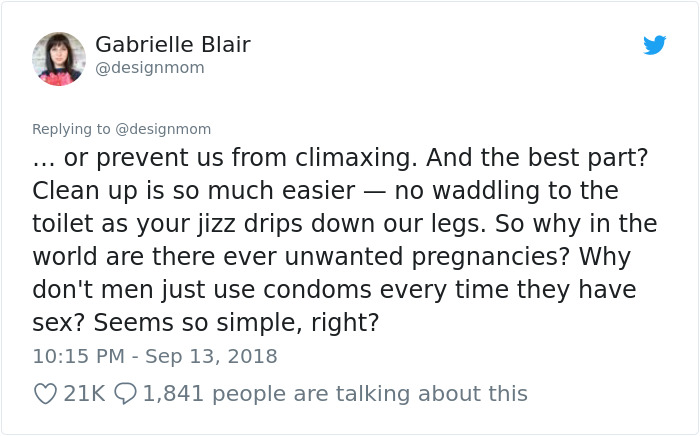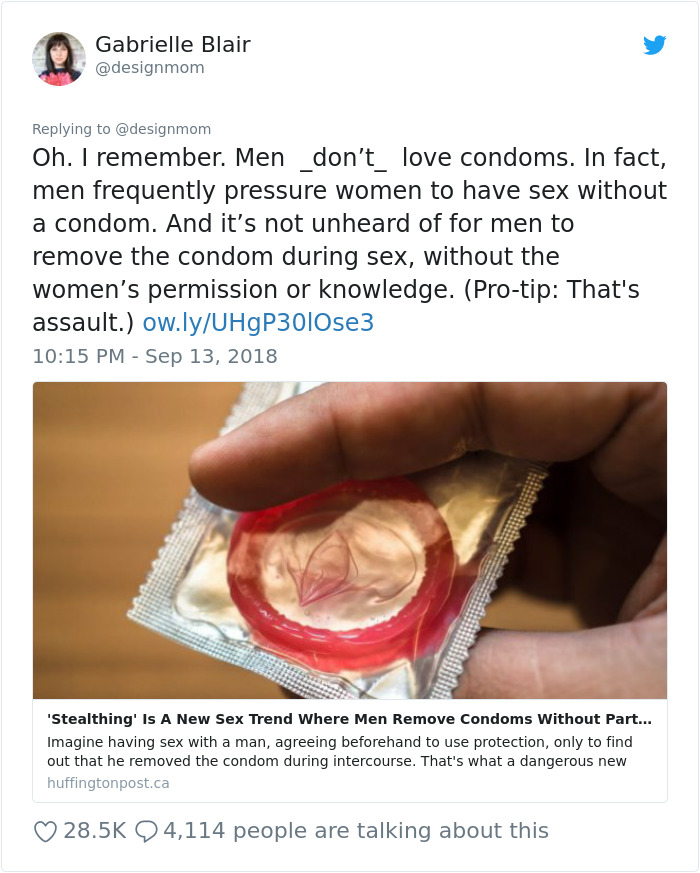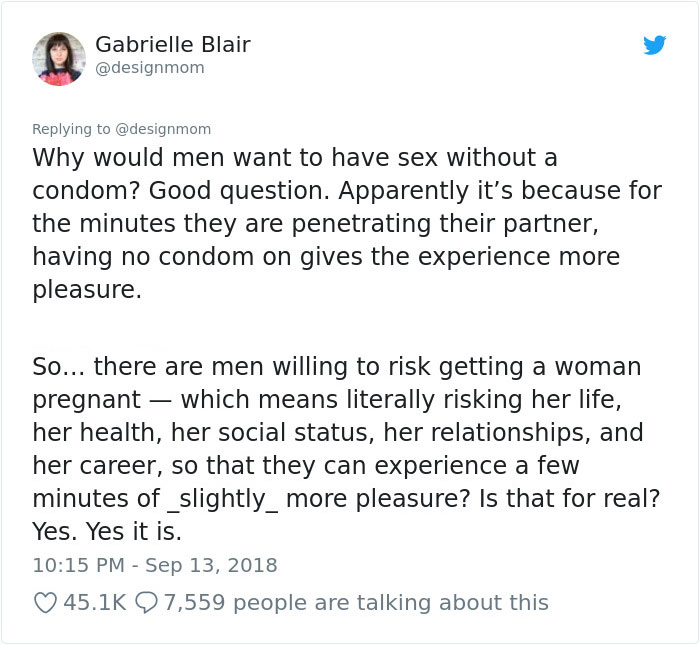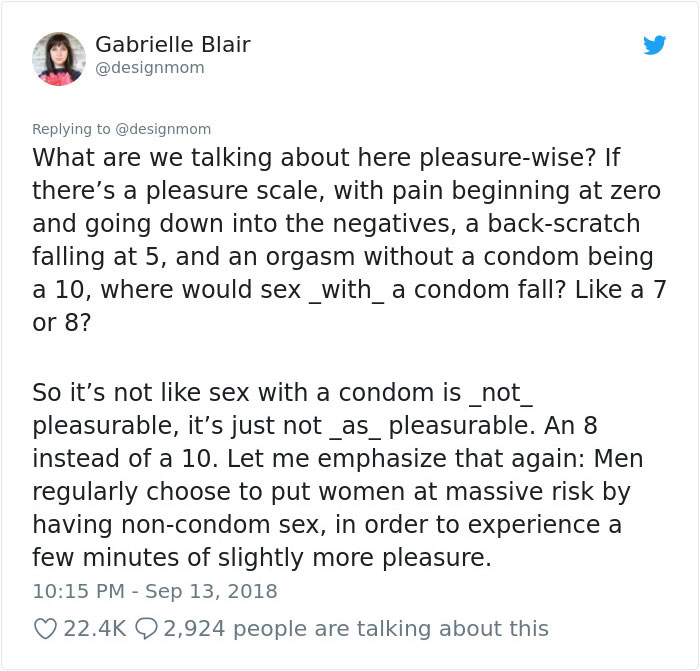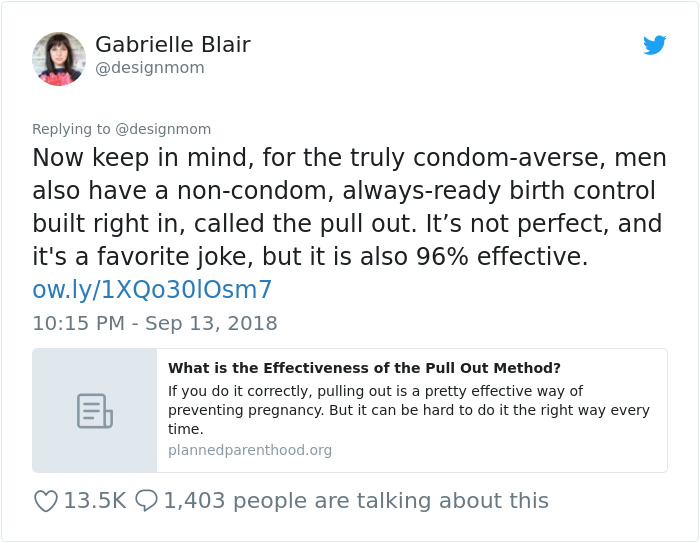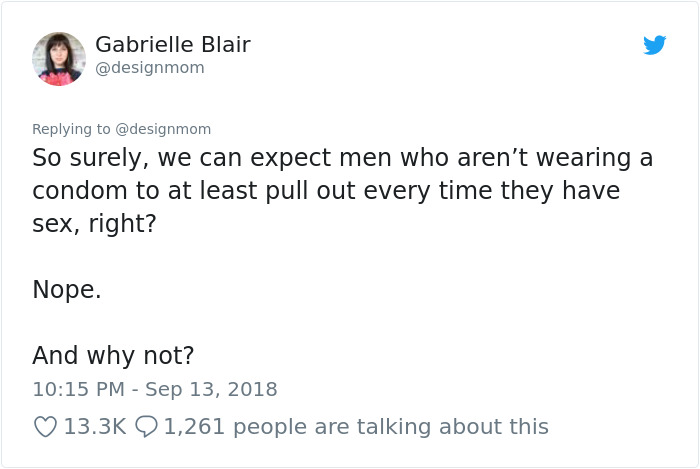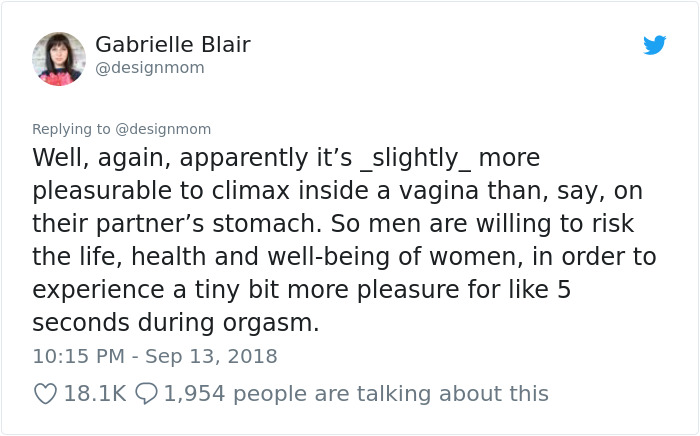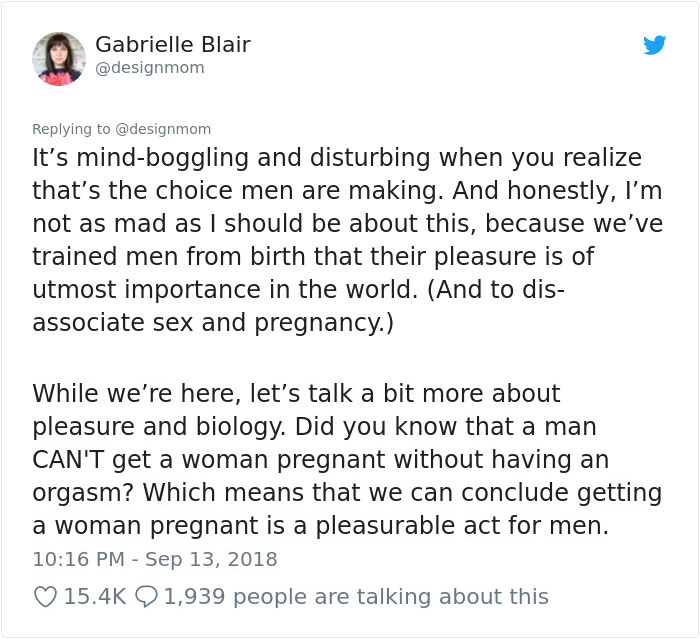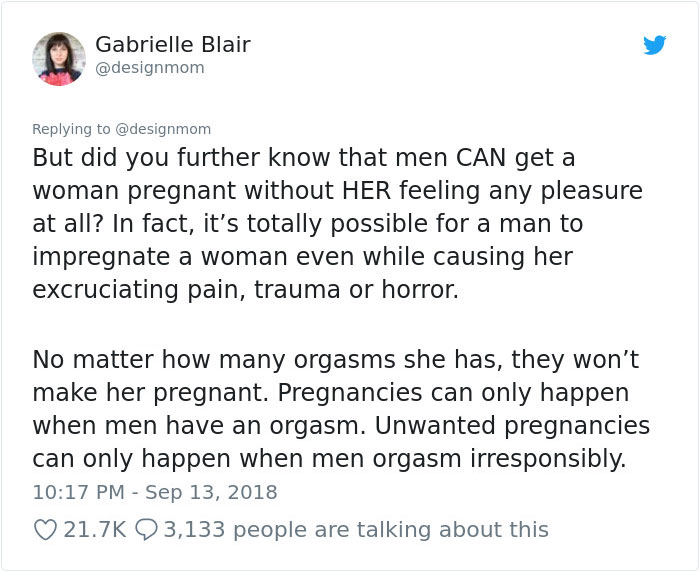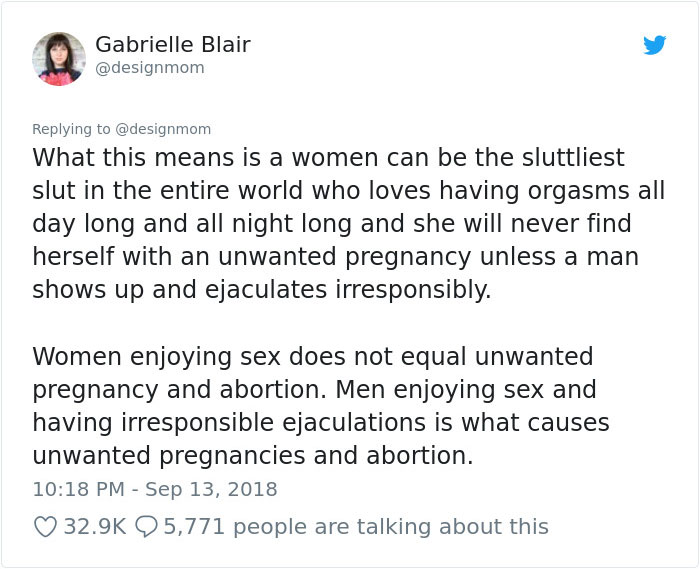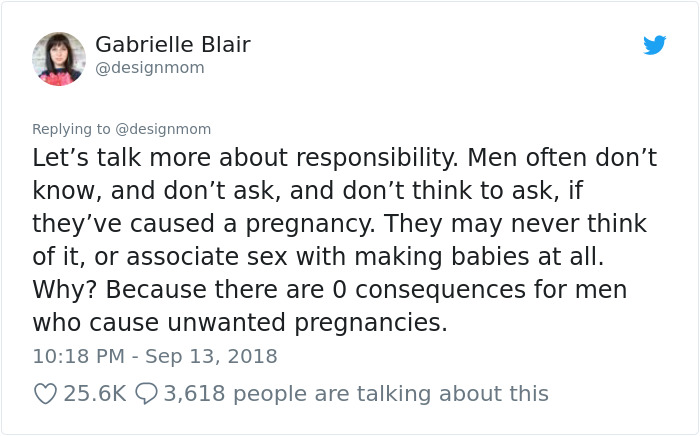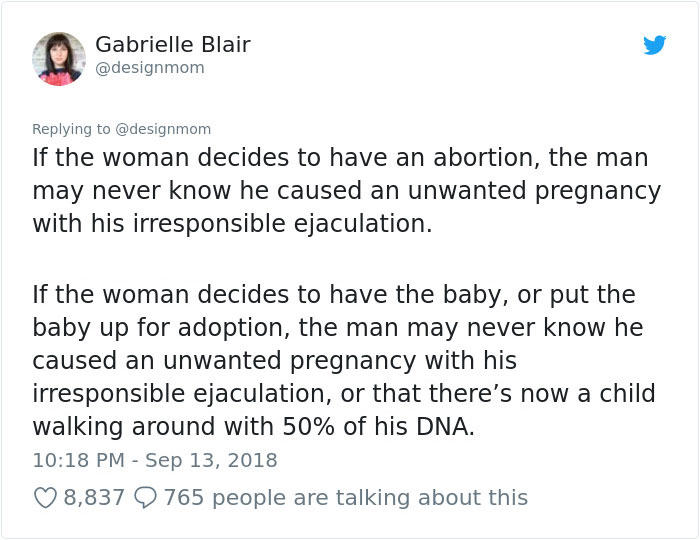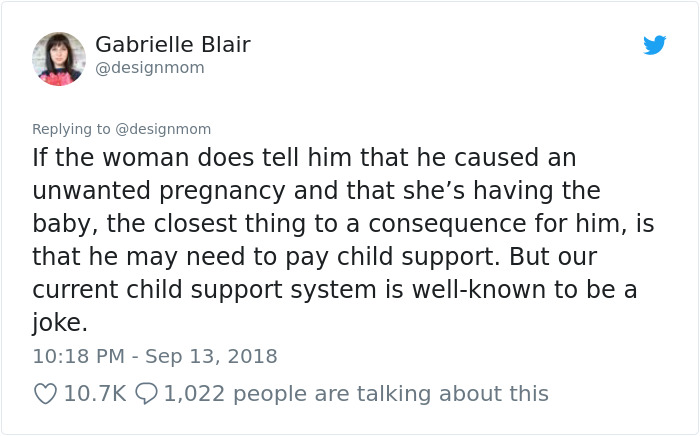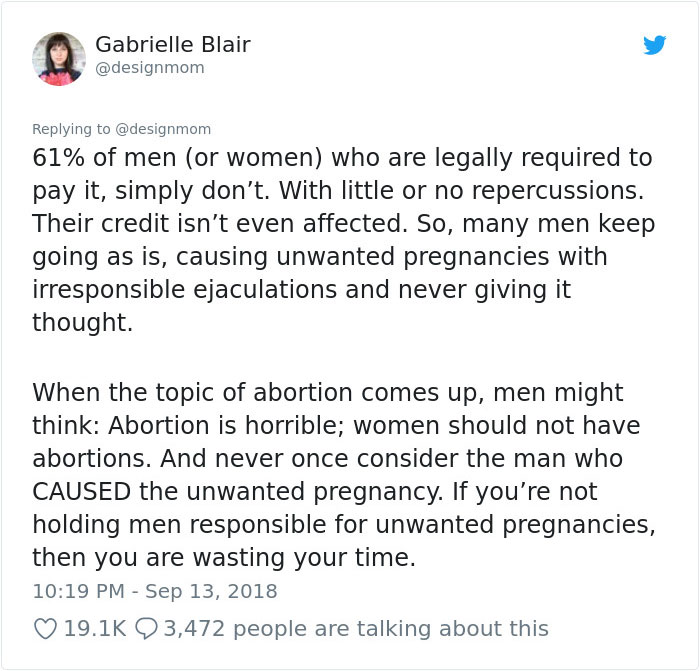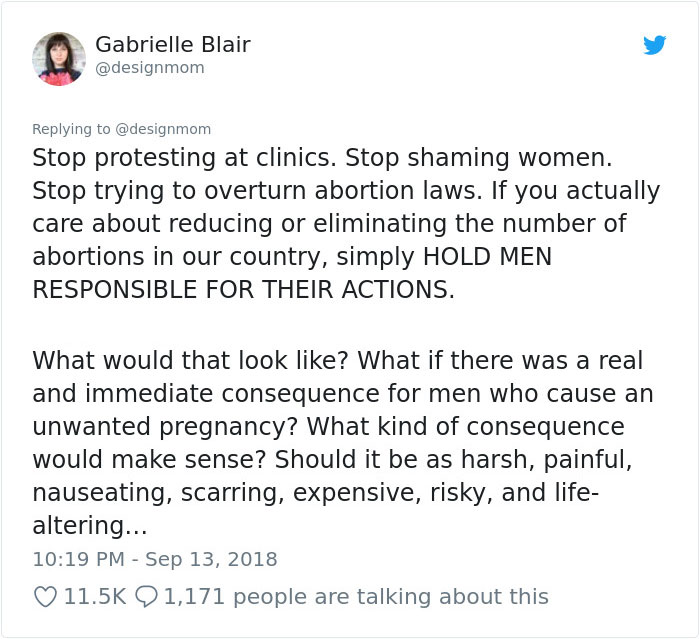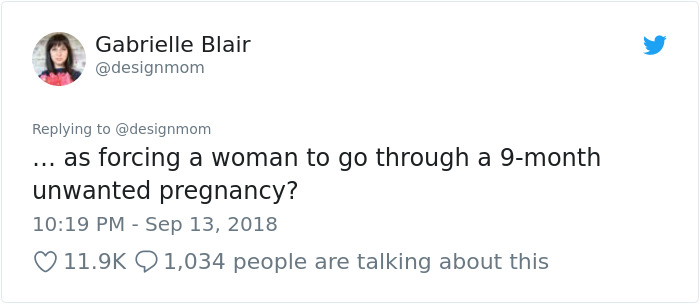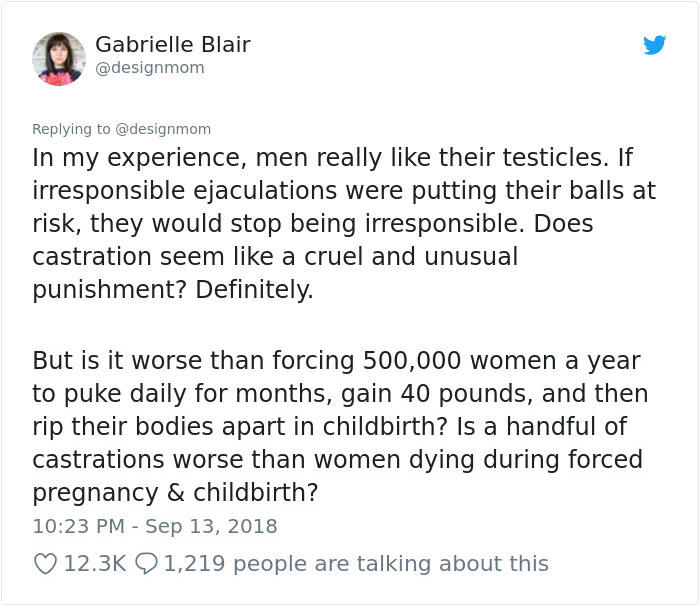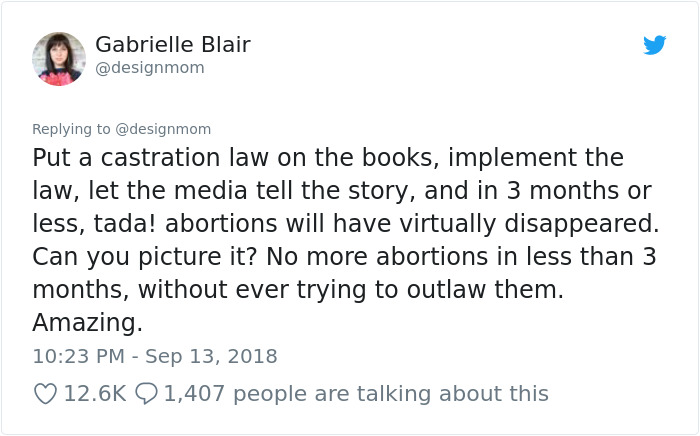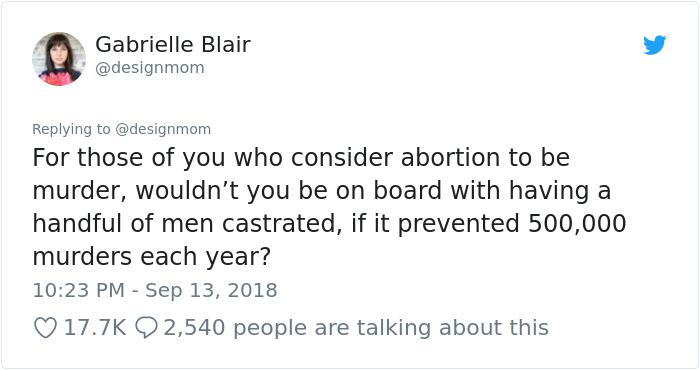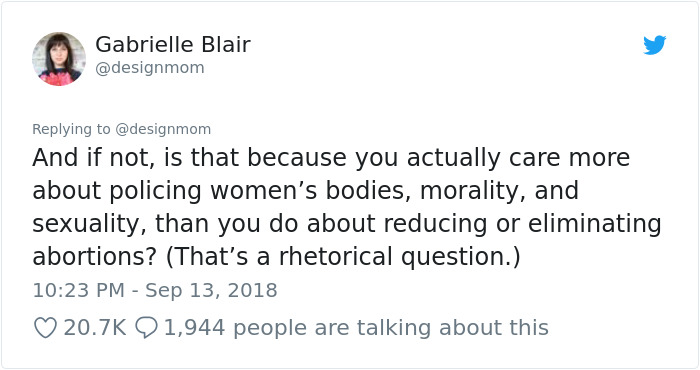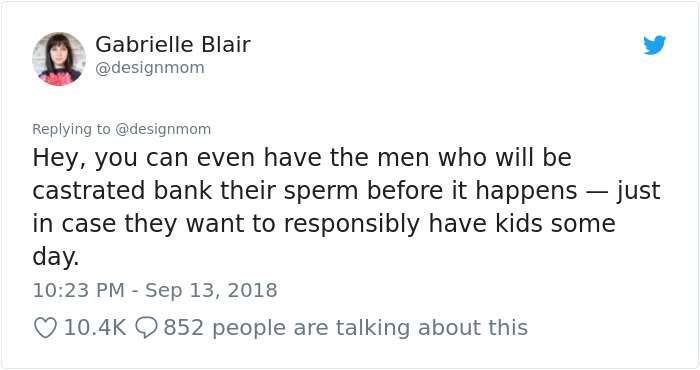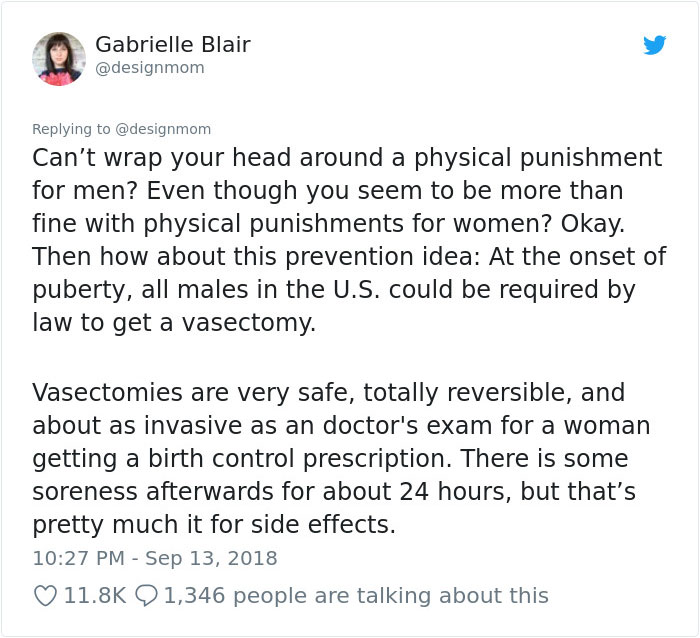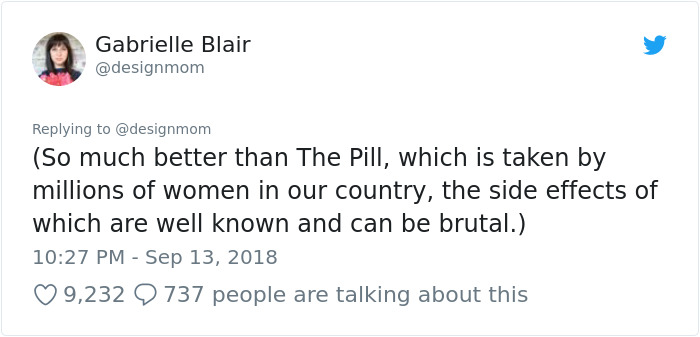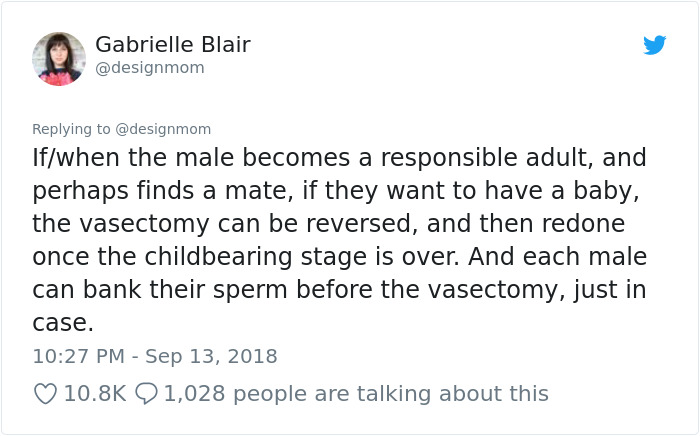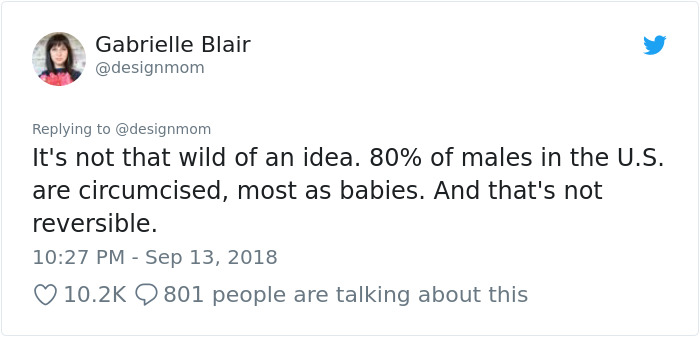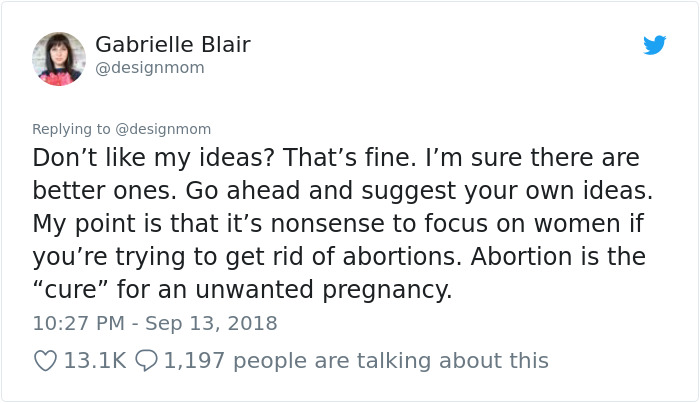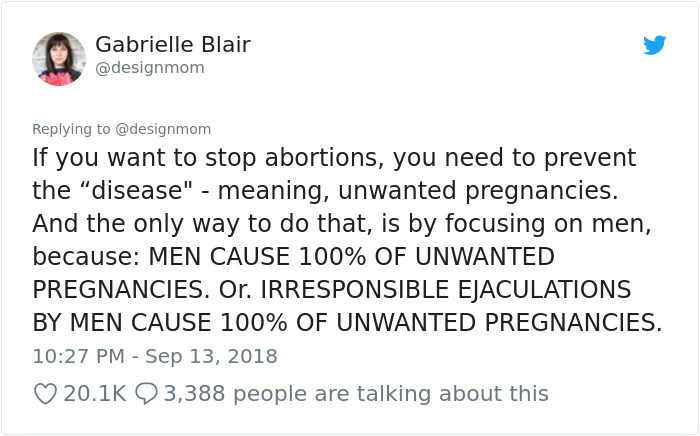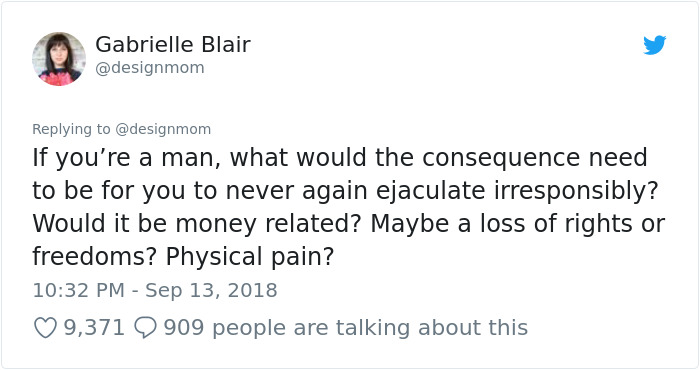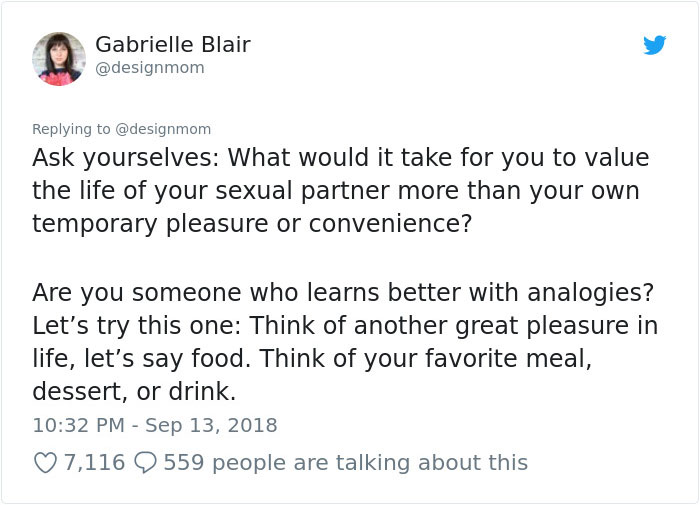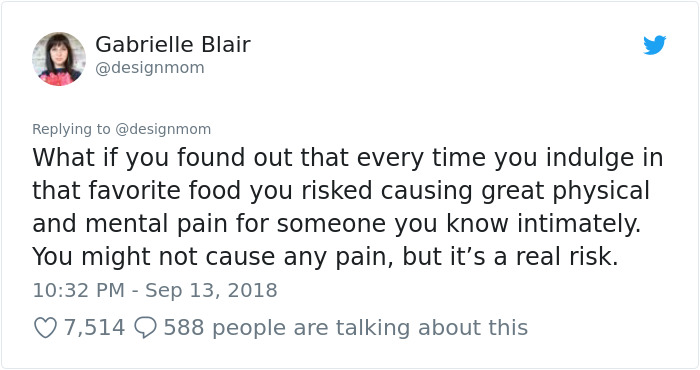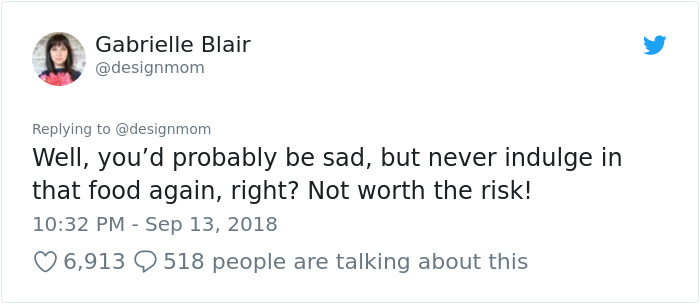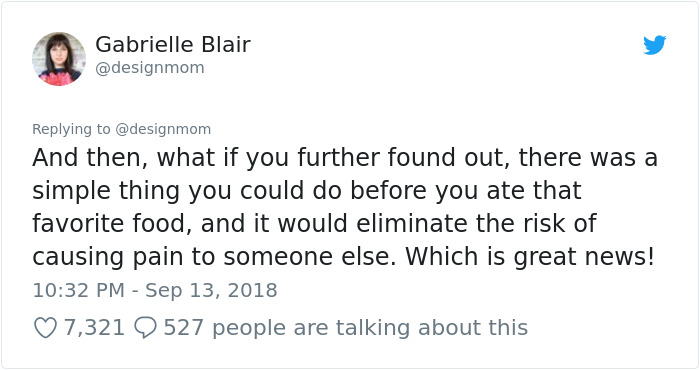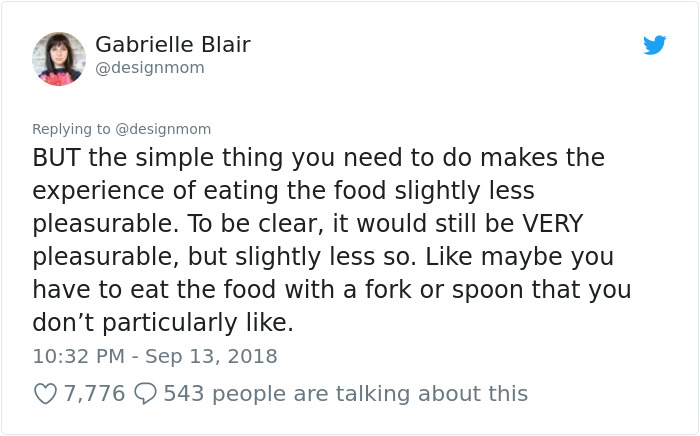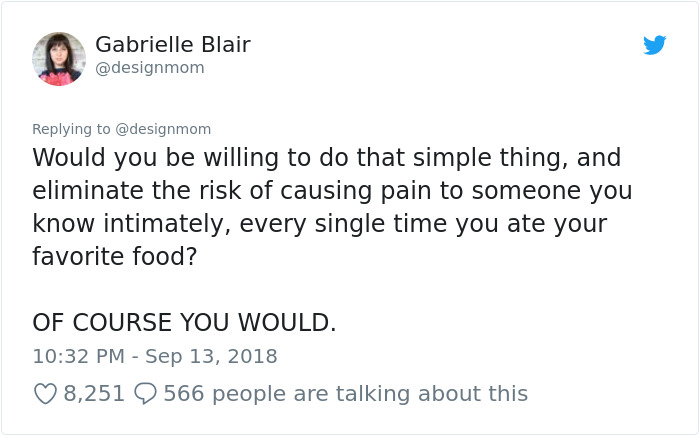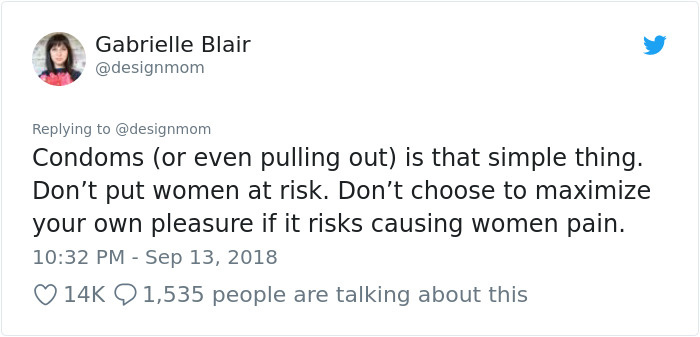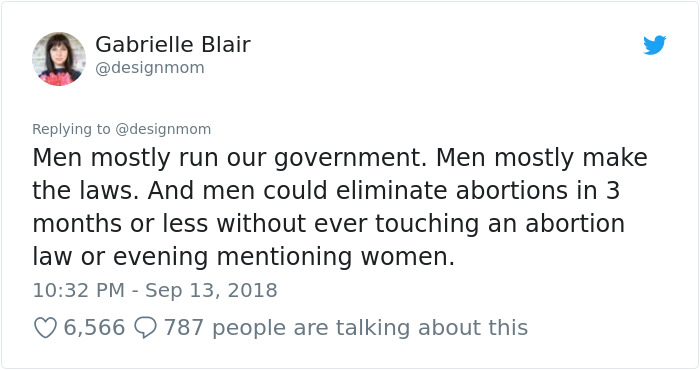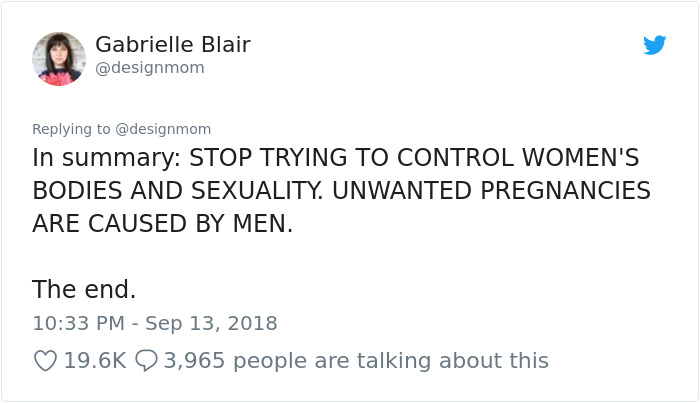 If you liked this post, share it with your friends and family.
Recommended Video!
"The Moment When Little Boy Confess His Mom That He Got His Girlfriend Pregnant"
Don't forget to ▼LIKE US▼ for more inspirational stories:)
Enjoyed the article? Check out another interesting story below ▼
---

Share this story with your friends and family!
---