Watch the full video below:

Video Credit: Instagram/digitalayush
Three men have been arrested after a video of them pushing over ancient pillars in India went viral on the Internet.
The video of three vandals pushing ancient pillars at Hampi, a UNESCO world heritage site in India was posted on Instagram.
The men celebrate after damaging the ancient pillars.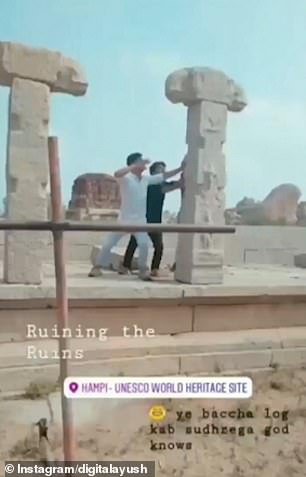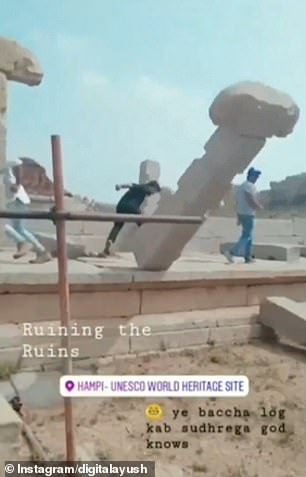 The video, which was posted on Instagram with the caption 'ruining the ruins', instantly went viral on the Internet and the three men who damaged the ancient pillars were arrested.
Water Resources Minister D K Shivakumar said:
'We will not tolerate any such act of causing damage to historical sites.'
However, the Architectural Survey of India claimed the video was over a year old.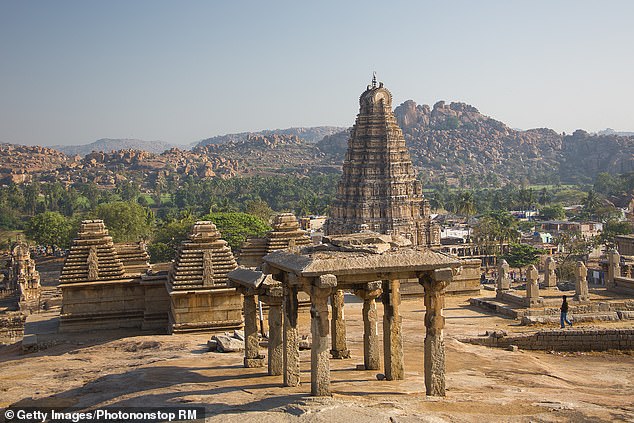 But, police said the video, that shows the men damaging the ancient pillars, was shot within the last few days.
Hampi is an ancient village in Karnataka, a state in southwest India and was the richest village in the country at one time.
Hampi's ruins, which are spread over 4,100 hectares (16 sq mi), has been described by UNESCO as an 'austere, grandiose site' of more than 1,600 surviving remains of the last great Hindu kingdom in South India that includes 'forts, Riverside features, royal and sacred complexes, temples, shrines, pillared halls, mandapas, memorial structures, water structures, and others'.
Recommended Video!
"Men Get Perfect Revenge On Driver Who Parked Over Two Spaces"
Enjoyed the article? Check out another interesting story below ▼
---

Share this story with your friends and family!
---