First lady Melania Trump was visited by a group of middle school students on Monday, April 9. There were 13 students in total which got the chance to visit the White House and meet the first lady.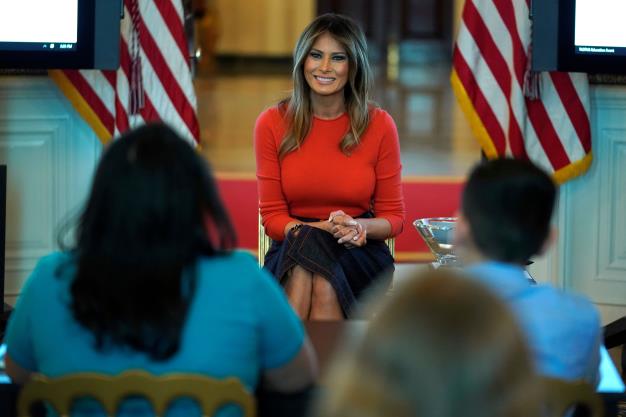 The Blue Room of the White House was turned into a classroom.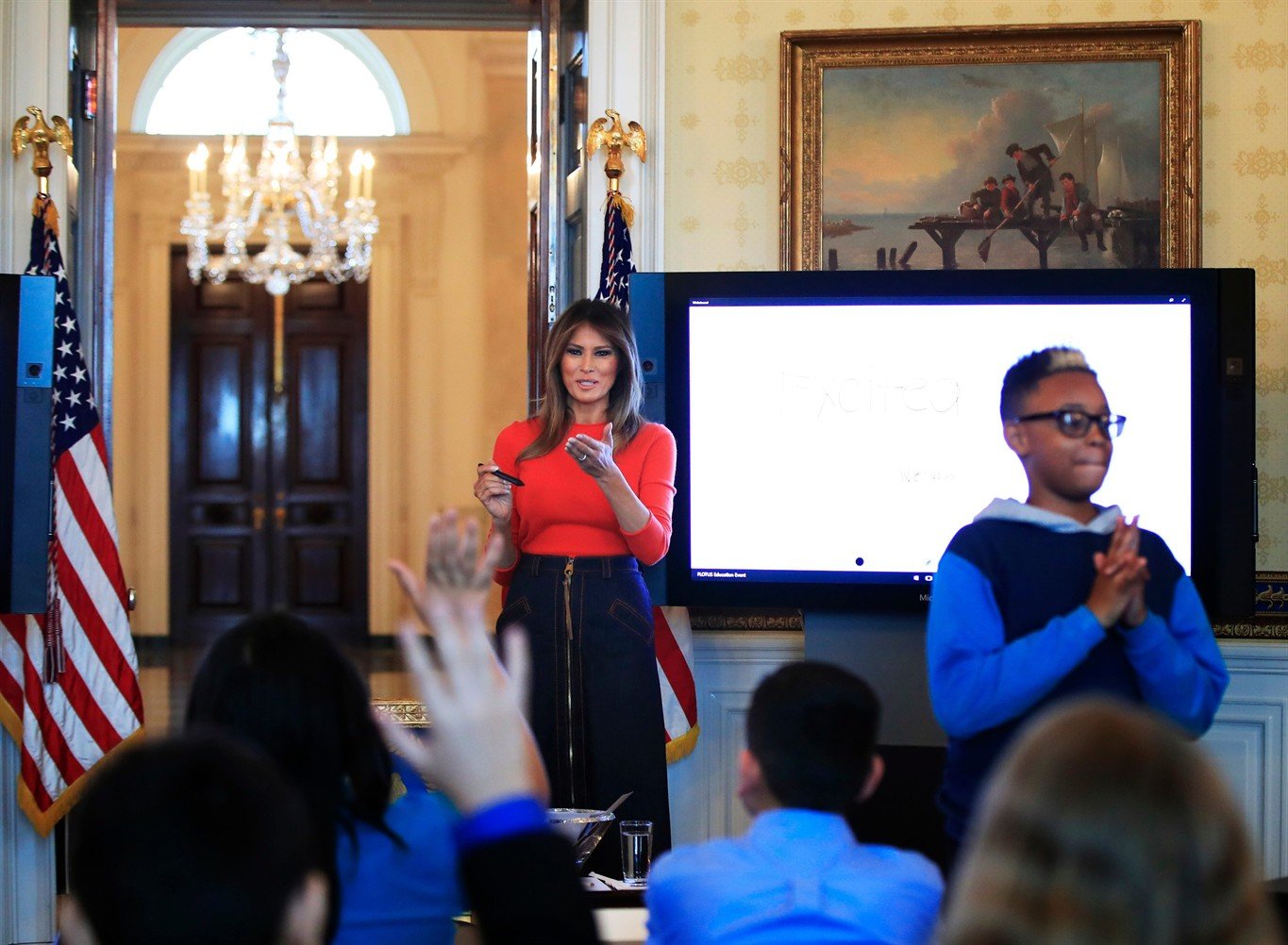 Betsy DeVos, the Education Secretary, was also present with the students.
Melania said that the purpose of gathering the students was to hear about their challenges and thoughts so as to "help children everywhere do their best," reported The Associated Press.
In the start of the session, Melania asked the students to write on a board how they were feeling to be in the Blue Room of the White House.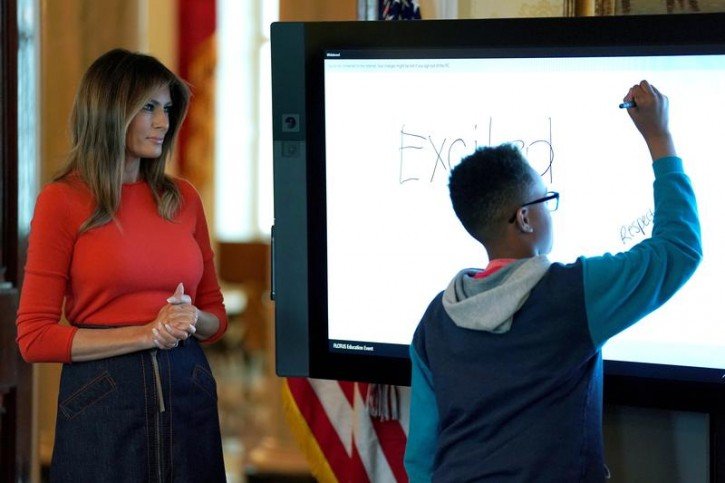 According to the White House, two of the children who had been homeschooled wrote that they felt, "grateful," "respected" and "nervous."
The first lady also wrote "excited" on the board to show how she was feeling to have them.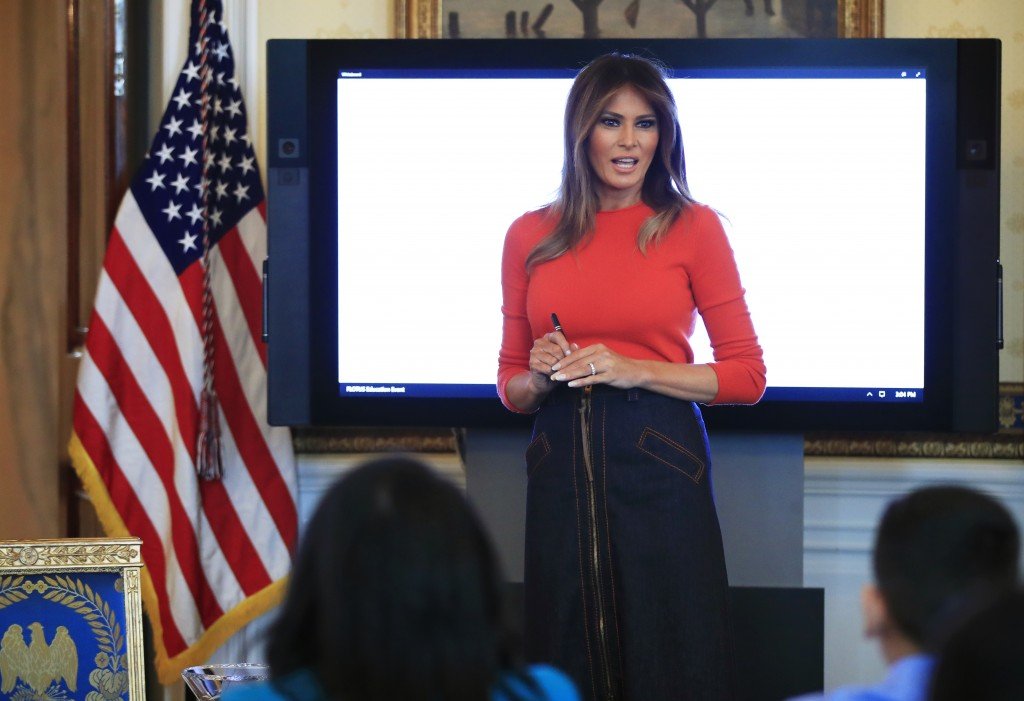 Everything was going smooth and formal until something unexpected happened by the mistake of a student.
Near the end of the event, one young boy accidentally knocked a drinking glass off the table. The young boy froze from fear but Melania comforted him by patting his back.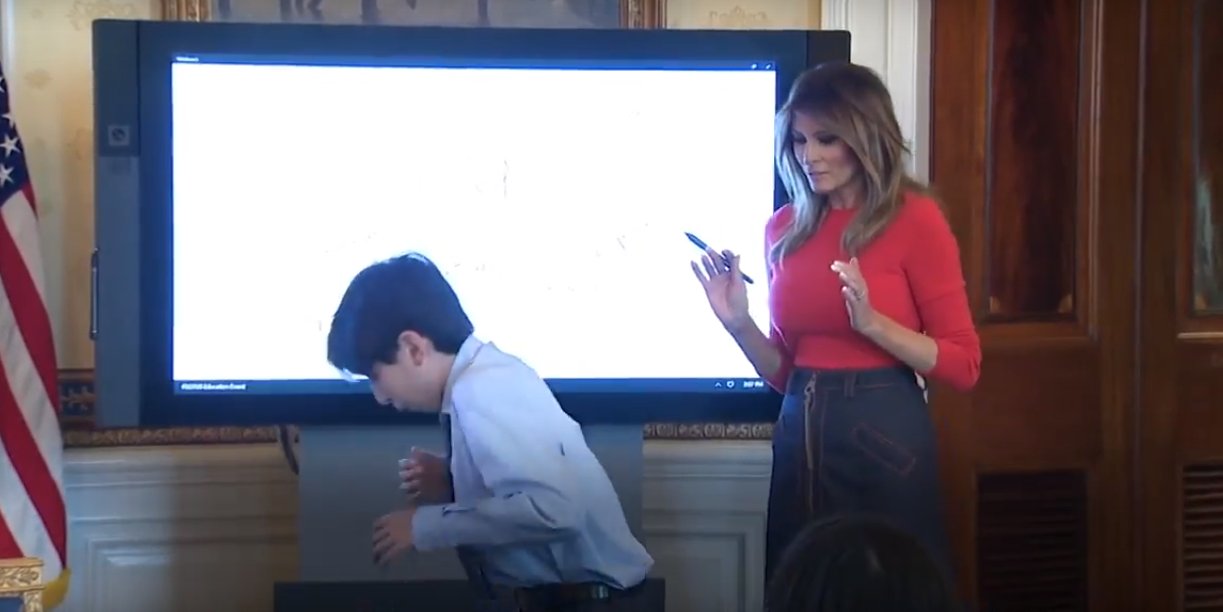 "No problem," the first lady said. "Don't worry, it's just water, OK?"
Her reaction was definitely what should have been expected from someone of that standing. Thanks to the kind nature of the first lady, the boy felt normal again and returned with a big smile on his face.
Recommended Video – Trump Calls NBC's Chuck Todd, "Sleeping Son Of B****"
Enjoyed the article? Check out another interesting story below ▼
---

Share this story with your friends and family!
---