Meghan Markle has given a birth to a boy and the world was waiting for the baby's photos, and the wait is finally over now, Meghan Markle and Prince Harry welcomed Baby Sussex, officially Archie Harrison Mountbatten-Windsor, on Monday, May 6, 2019, and Wednesday, just two days later, the royal family of Sussex made their first public appearance.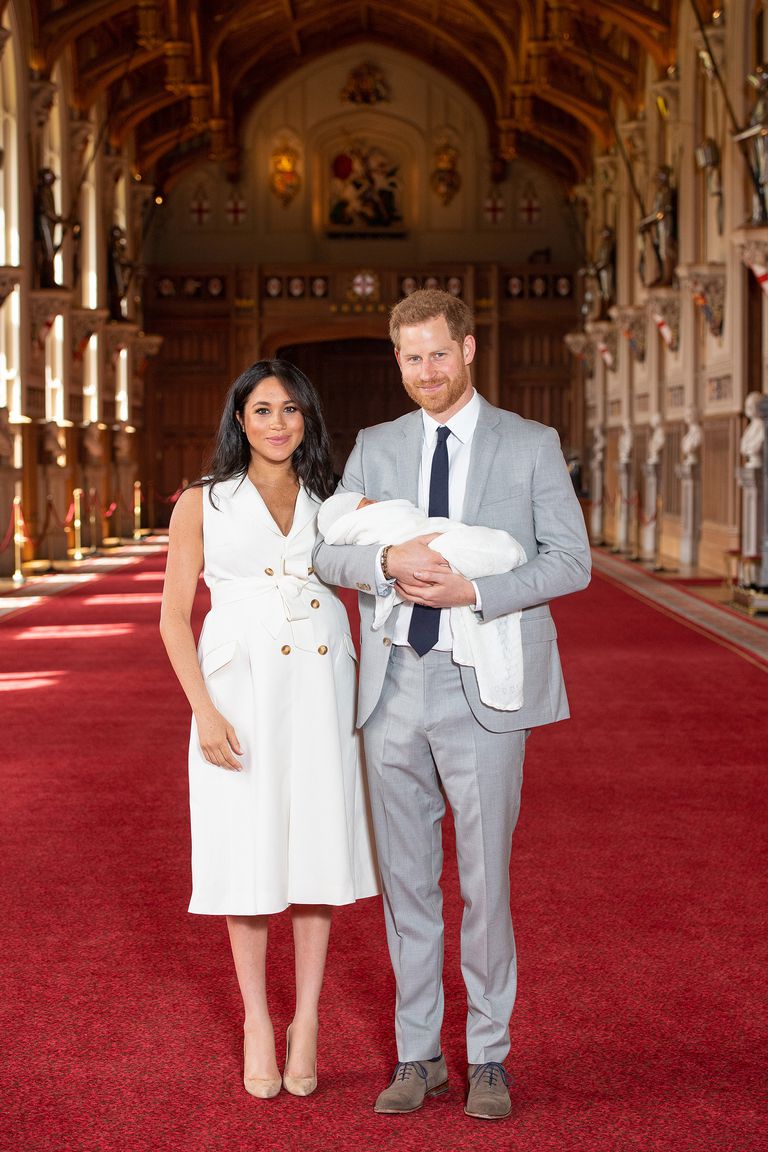 The royal duo took to St. George's Hall at Windsor Castle to introduce their first baby to the world, and, it is obvious that all eyes were on Baby Archie, but besides him, it was actually Meghan who caught the audience's attention much more than the baby.
Meghan Markle, a new mom, wore a white sleeveless trench dress with a belt tied over her belly that not only accentuated her glowing face but also her post-baby bump, and people were loving it. Meghan made her first appearance just after 48 hours of the labor.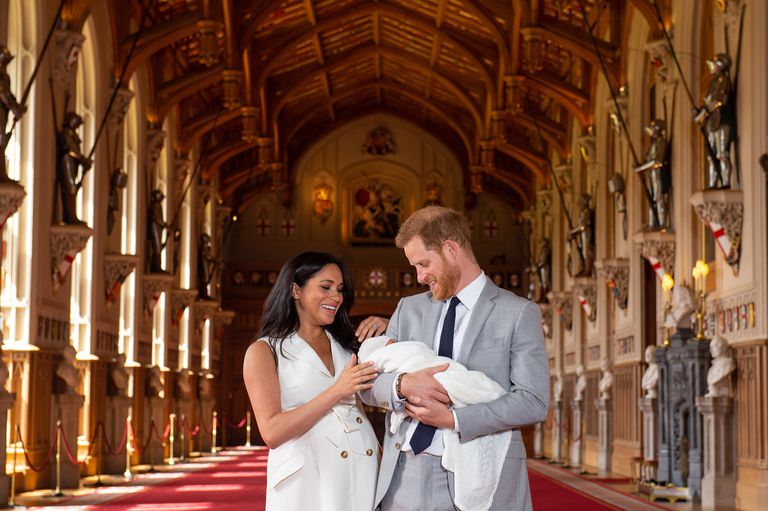 The Duke and Duchess of Sussex's official Instagram account poured with love from people.
People commented on the post:  "I hope this makes people more aware that it's normal to still look pregnant after giving birth. She looks gorgeous," while others said Meghan "actually showed [her bump] with pride and showed what it really looks like after birth," and noticed that she "isn't hiding away until she gets her figure back."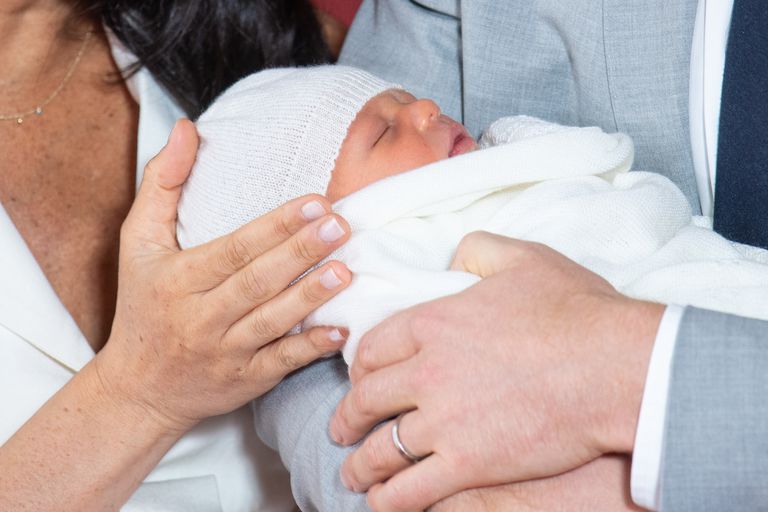 Looking a little pregnant still after recently giving birth is completely normal.point 181 | Do you know why? During pregnancy, your body, specifically your uterus, abdominal muscles, and skin, are increasingly stretched for the greater part of the year, so it can take weeks-to-months for that area to decrease and return to its original size, according to What To Expect.point 416 |
point 0 | 1
Meghan and Harry shared the news of the arrival of their son hours after the delivery with a celebratory post on Instagram that read, "It's a boy!".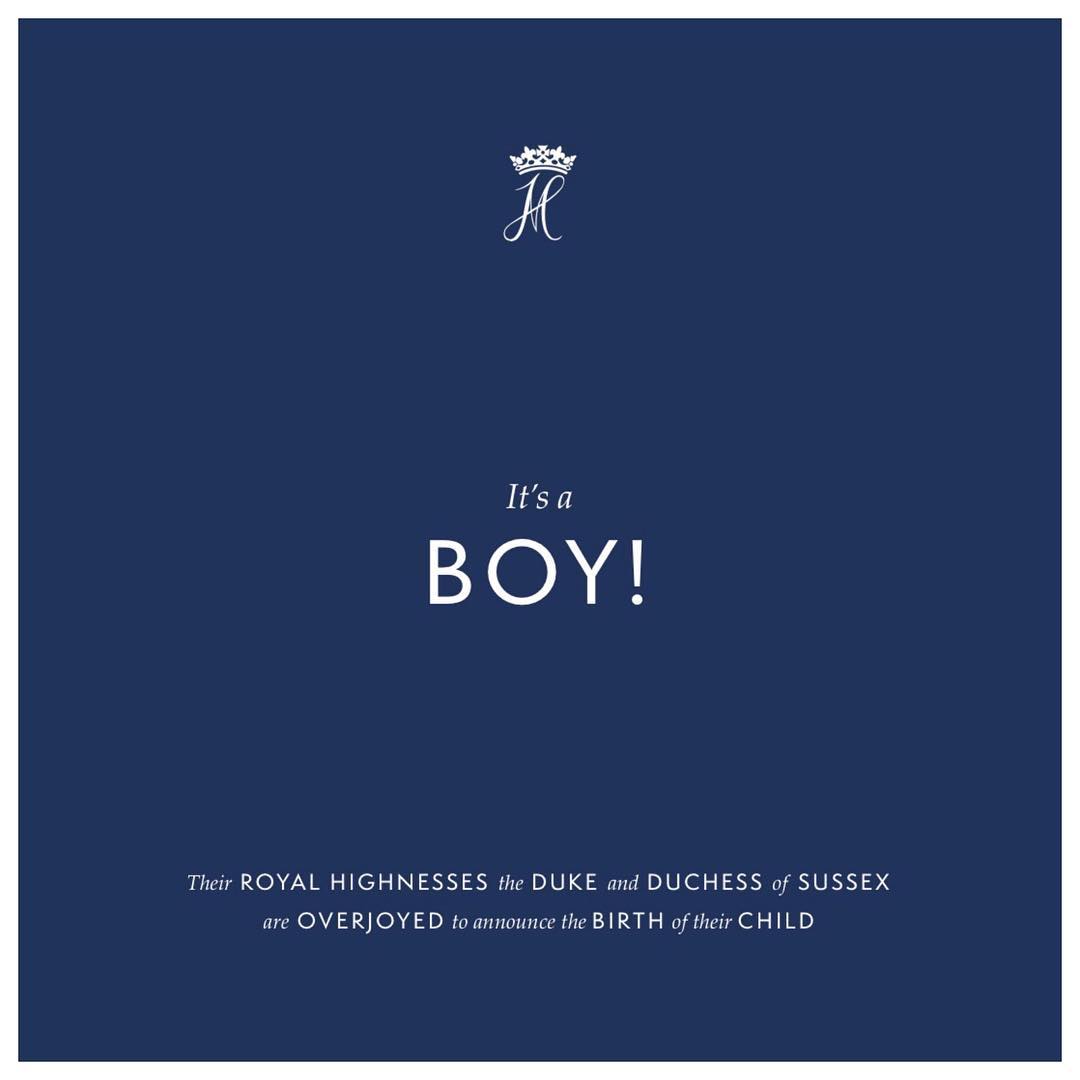 The post read: "The Duchess and baby are both healthy and well, and the couple thanks members of the public for their shared excitement and support during this very special time in their lives," they added in the caption.
Meghan is confident with her bump and its a great thing, she should be "proud" and rock that post-baby bod as much as she wants, it is the same body where she put her son for months and delivered that healthy 7 lb, 3 oz newborn. And of course, it will take time to become normal.