At first glance, it appeared the defeated Irish star was attacked by Islam Makhachev and Zubaira Tukhugov following his fourth-round loss.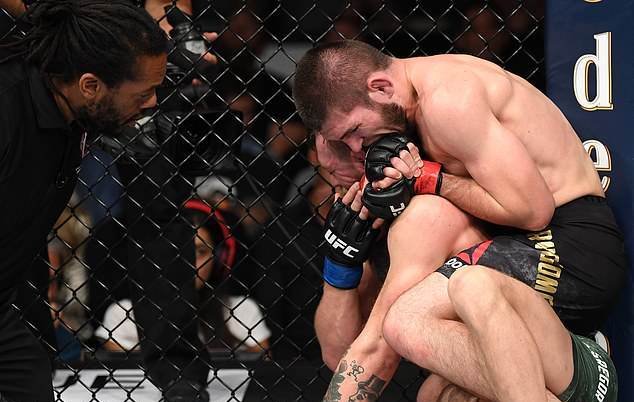 But Conor McGregor may well have thrown the first punch in the last night's appalling brawl with Khabib Nurmagomedov's teammates.
The footage appeared shows the Notorious kicking it all with a swift punch as the rumpus first got going.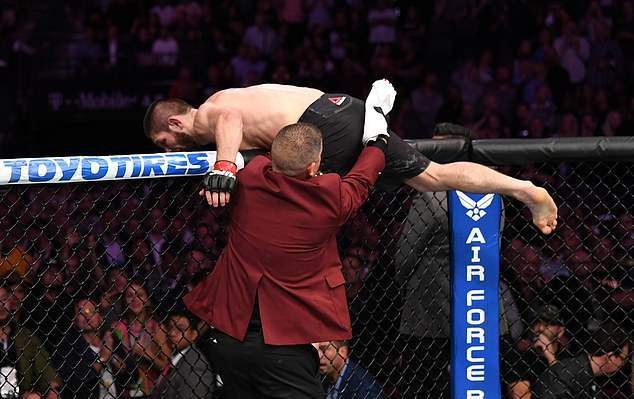 Dana White had earlier told that Nurmagomedov's team members might be banned for life for their part in the melee.
Following the brawl, Dana said those who jumped in would never fight here again. He added he has been working hard to promote this sport and this is not what a UFC event is normally like.
Makhachev and Tukhugov jumped into the octagon following Nurmagomedov's fourth-round win and rained down a series of blows on the McGregor.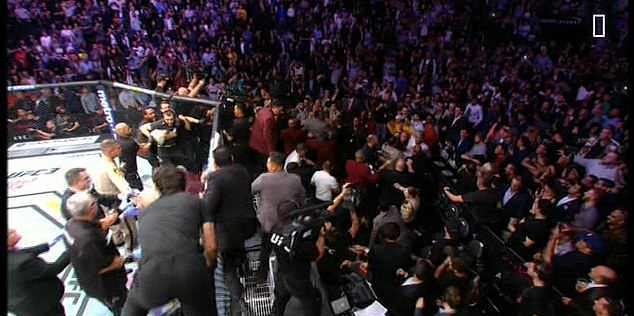 However, now the UFC chief may be enforced to change his tack after the footage shows the Irishman aiming a left hook to start things off.
McGregor lost to Nurmagomedov via submission in the fourth round before Nurmagomedov jumped out of the octagon and unleashed a vicious attack on the Irishman's teammate Dillon Danis.
The brawl ensued in the front rows of the crowd as several people entered the ring in Las Vegas' T-Mobile Arena.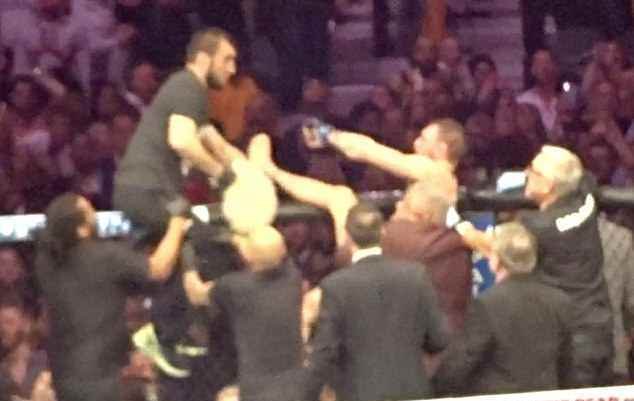 As security personnel stepped in to protect Conor, another man went for him. Dana and the organizers piled into the ring to try and restore some order, with the UFC chief refusing to handover Nurmagomedov his championship belt out of anger.
Nurmagomedov had produced an amazing performance to beat the Irishman, who tapped out in the fourth round of their UFC229 face-off.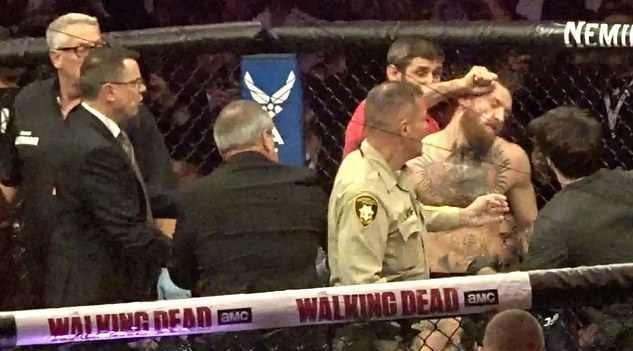 Three of Nurmagomedov's teammates have been arrested following the ugly scenes.
UFC chief said three of the Russian's team members have been arrested and are on the way to the jail.
Both men made it clear that the rivalry would not be over after the fight and McGregor has said that he is looking forward to the rematch.
During the post-match conference, Nurmagomedov was very apologetic of his behavior but said he couldn't understand why the Irishman did not share any of the blame.
Recommended Video – "Teen Girl Arrives At Her Prom With More Than 120 Bikers To Fight Back Against Bullies"
Share this post with your friends and family:)
Enjoyed the article? Check out another interesting story below ▼
---

Share this story with your friends and family!
---