Keisha Lance Bottoms, Atlanta Mayor, hit the headlines after ordering the city to cut the relationship with the US Immigration and Customs Enforcement and stop holding its detainees in prison.
The executive order was signed on Thursday last week, declaring that the city will cut ties with ICE and no longer hold anyone in the name of the federal agency.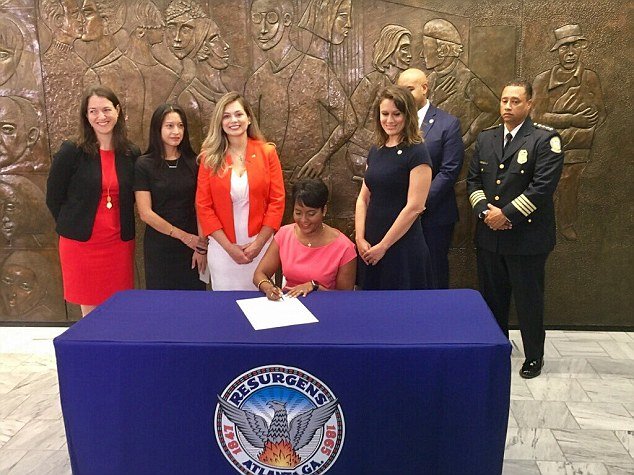 "We will no longer be complicit with a policy that intentionally inflicts misery on a vulnerable population without giving any thought to the fallout," Bottoms said.
"As the birthplace of the civil rights movement, we are called to be better than this."
As of the evening the same day the policy was accepted, several ICE detainees had already been removed.
Over the last few months, the number of ICE detainees has dropped significantly after they let plenty of them to leave while some got transported or deported.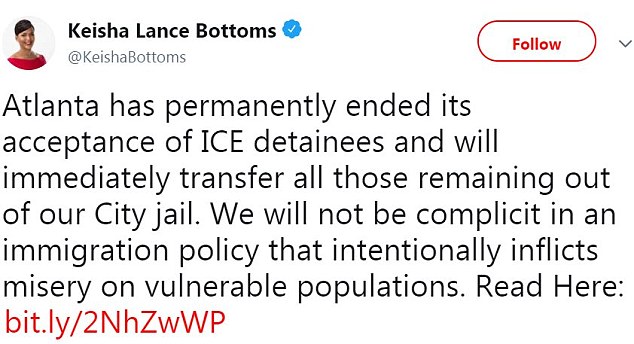 The decision to cut all ties with the ICE was suggested by the task force responsible for reviewing Atlanta's immigration policies following the president's zero-tolerance policy that divided hundreds of immigrant families who entered via the Mexican border.
According to Mayor Bottoms, the separation of immigrant families is not in accordance with the modern civil rights movement.
Nevertheless, holding ICE detainees used to be profitable for Atlanta, as the city was getting paid $78 per day for each detainee, resulting in a $7.5 million deal for this fiscal year, covering over 1/5 of the prison's annual $33 million budget.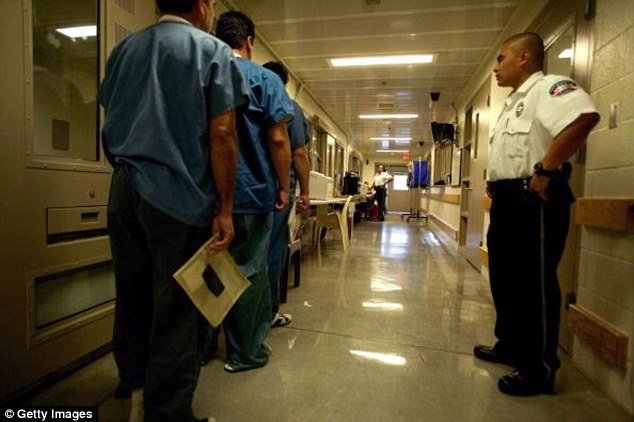 Secretary of State Brian Kemp also added that the Mayor's decision is bound to increase the crime rates in the city.
"The City of Atlanta should focus on cleaning up corruption and stopping crime – not creating more of it," Kemp said in a Thursday statement.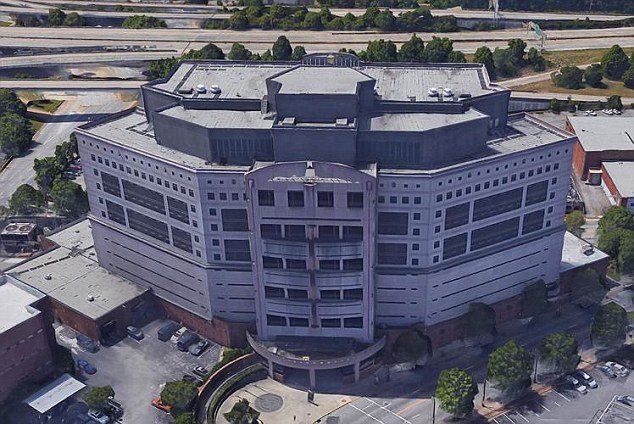 A spokesperson of a Democratic nominee for governor, Stacey Abrams, applauded the new policy saying: "efforts to combat the impact of the administration's cruel and inhumane family separation policy. Anyone who stands against keeping families together lacks any kind of moral compass."
What are your thoughts on this sudden decision? Let us know in the comments and don't forget to SHARE this post!
"Recommended Video –"Deployed U.S. Army Sergeant Surprises Son At His Graduation"
Enjoyed the article? Check out another interesting story below ▼
---

Share this story with your friends and family!
---