LIKE OUR PAGE

November 27, 2017, is a sad day for bachelorettes aspiring for a royal husband. It's finally official: Prince Harry and Meghan Markle are engaged. Last Tuesday morning, the royal grandson of Queen Elizabeth and his American actress girlfriend announced their engagement in front of a bunch of reporters at the Sunken Garden, Kensington Place.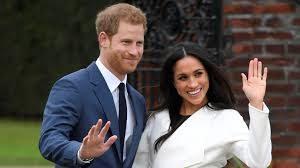 Recalling how they met, it would be safe to say that it was love at first sight. The Prince told the reporters how he knew Markle was the one for him the first time they met. He claimed his proposal to be romantic, without much detail though.
Actually, the couple got engaged earlier this month but decided to keep it within the family until this day. Markle's excitement clearly shows as she flaunts her royal engagement ring.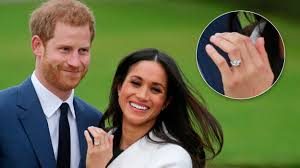 Prince Charles also publicly expresses his joy on the matter by relaying the Queen's and Markle parent's blessing through Twitter.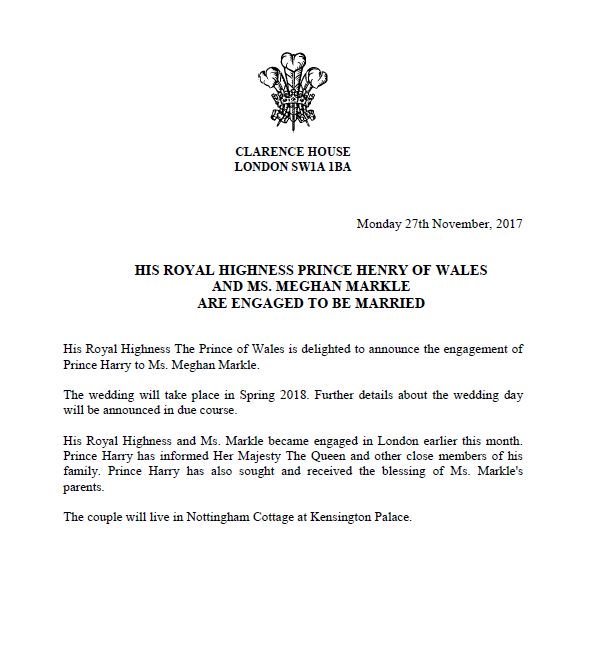 "Further details about the wedding day will be announced in due course." according to the prince. Prince William and Kate Middleton also poured in their support saying they were "very excited for Harry and Meghan." "It has been wonderful getting to know Meghan and see how happy she and Harry are together," they added. They also received good wishes from famous personalities outside of their families like Labor leader Jeremy Corbin and Prime Minister Theresa May.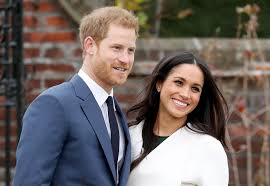 They plan to settle in Nottingham Cottage at Kensington Palace where Harry's dad also owns an apartment nearby.
In 1936, King Edward stepped down from his throne to marry an American, Wallis Simpson. Since then, this wedding will only be the second time a member of the royal family marries an American. As exciting as it is, it brings up complications on the lineage and bestowing of the throne. The controversies accompanied by such marriage were the main reason why King Edward was forced to give up his title. Harry and Markle's case, however, is far less complicated.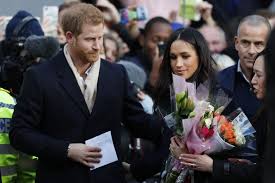 First, Markle needs to be a British citizen to hold a title officially. Reports say that Harry will be appointed the Duke of Sussex. Therefore Markle will be assuming the title "Duchess" should the technicalities be settled.
The technicalities: To become a British citizen, you must live in England for five years, must pledge allegiance to the queen, above 18, and of good character.
All conditions easily satisfied except the 5-year residency. Being a soon-to-be royal granddaughter-in-law, however, may have special considerations but as of now, it is still unclear. If she gets pregnant while she's still American, their child will be the first royal heir with a dual citizenship.
This is another interesting dilemma to look forward to after the glamorous wedding set to happen spring of 2018.
Send us your thoughts. Share, and Comment on Facebook.
Don't forget to ▼LIKE US▼for more inspirational stories!
LIKE OUR PAGE