When someone you love is seriously ill, it is natural to expect a degree of understanding and sympathy from your workplace, and most of the time it is understood, and your workplace cooperates with this situation.
Well, a job is important, but it is not as important as someone's life who you truly love especially when that someone is your family member.
Something similar happened to Crystal Reynolds Fisher from Albion, Michigan when her 18-year-old son suddenly fell ill with a suspected case of sepsis. As any parent would do, she immediately rushed her son to the hospital where he was put on life support. She was terrified and didn't know what to do. She then texted her boss at the Folk Oil Gas Station to inform him about her son's condition and that she won't be able to make her shift for a few days.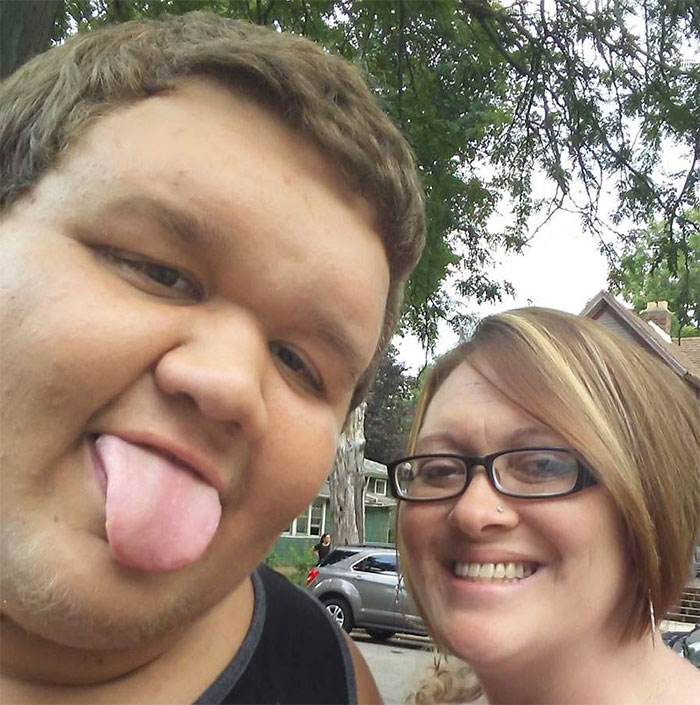 In response to Crystal's message, what would you think her boss had texted back? For starters, it wasn't the response she was expecting. Well, the other side of the story is that Crystal has had issues with the management especially with her manager. But this doesn't mean that she is not worthy of the cold-hearted treatment she received.
She posted the complete conversation she had with her boss on Facebook and since then it has shared more than 71K times.
Scroll down to read the Text Message conversation between Crystal and her Boss.
She needed a few days off from work to deal with the situation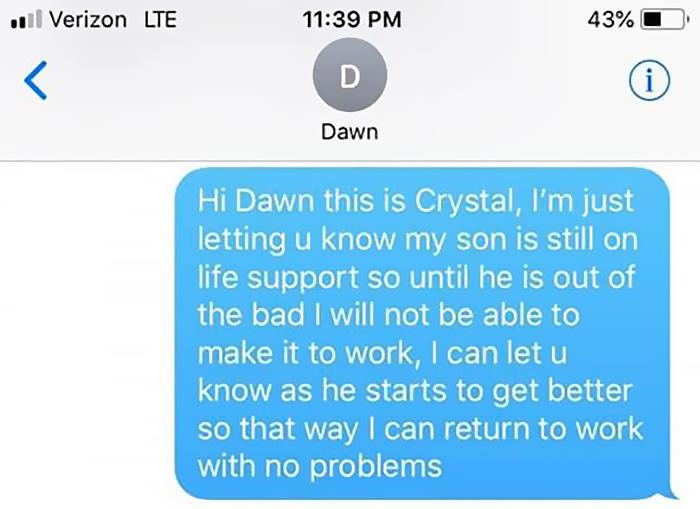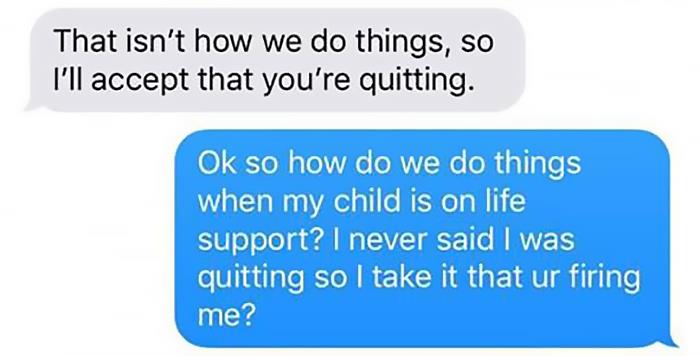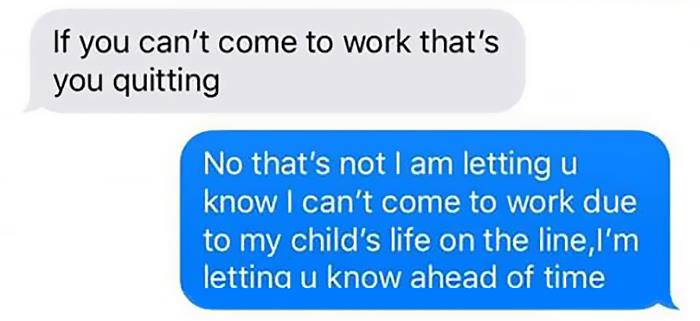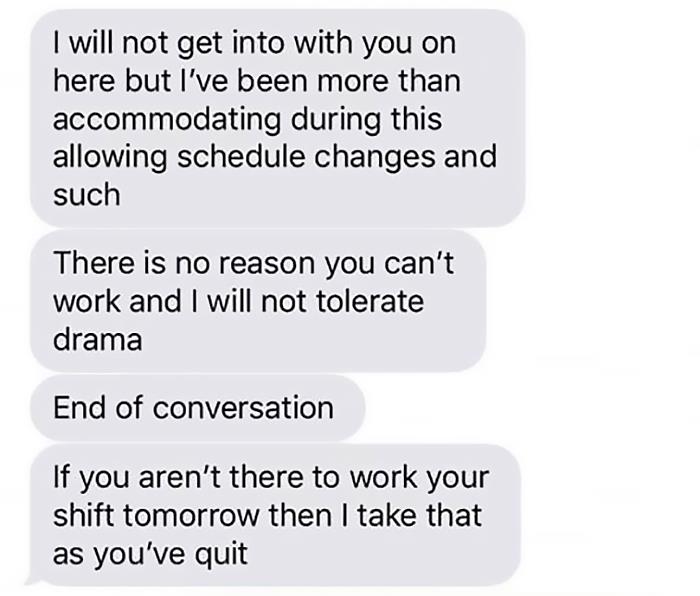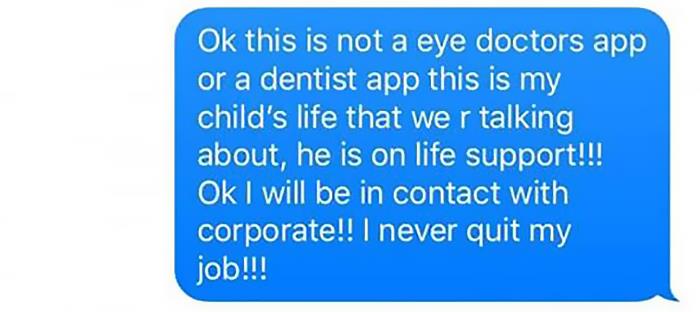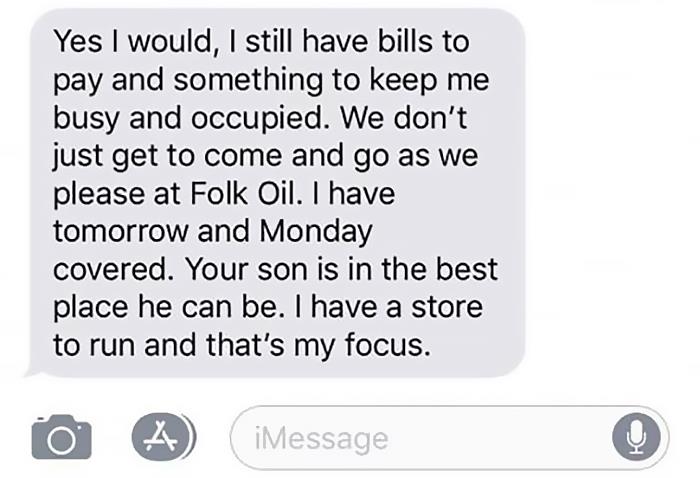 People Were outraged with her Boss's Cold-hearted Attitude



The post went viral and responding to public pressure, Folk Oil Gas Station released their statement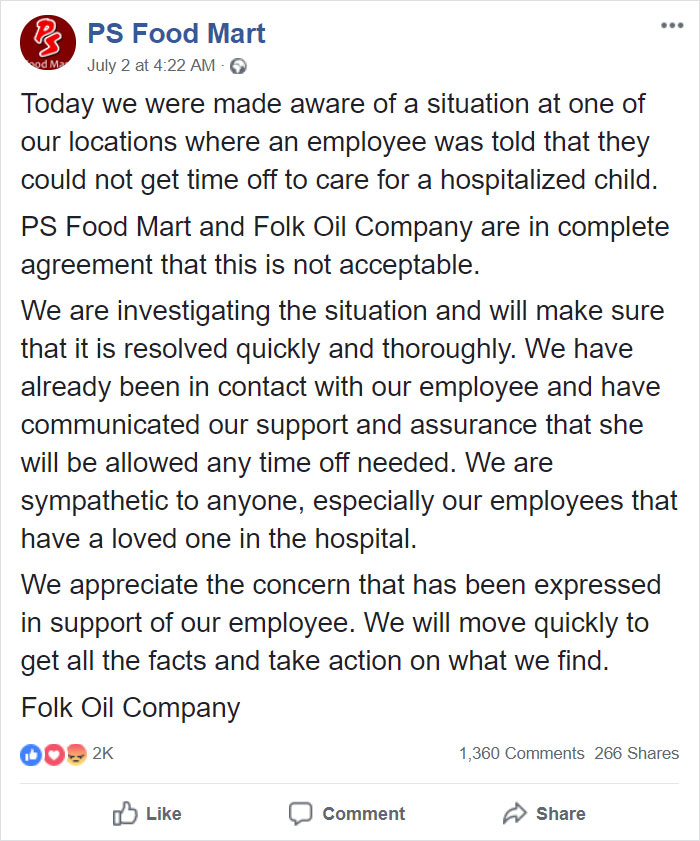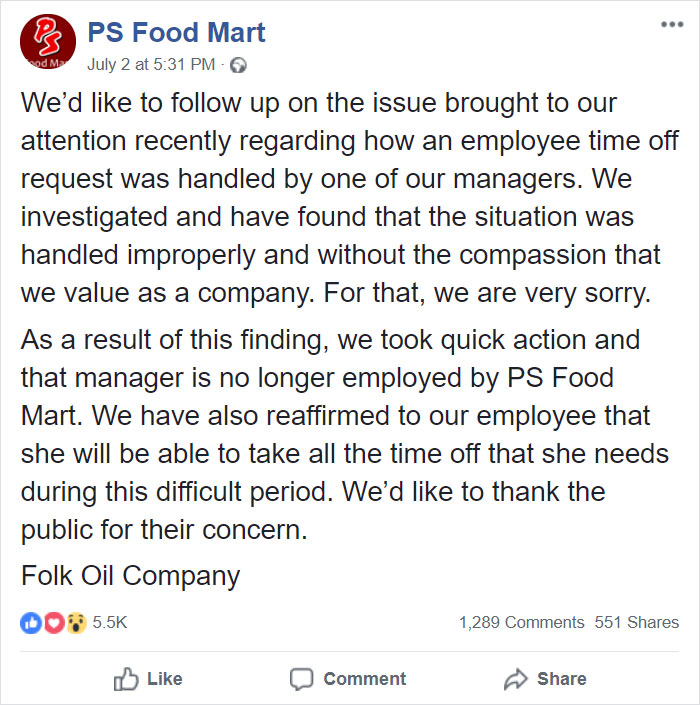 Share this post with your friends and family.
"Recommended Video –"Deployed U.S. Army Sergeant Surprises Son At His Graduation"
If you liked this post, we would love to hear from you:)
Enjoyed the article? Check out another interesting story below ▼
---

Share this story with your friends and family!
---