Many relationships don't last a lifetime, and some end pretty badly for both parties. But when it comes to true love, everything can be possible. As the saying goes, love conquers all! Couples who stay together for better and for worse are admirable, but is there anything more wonderful than seeing two seniors still madly in love with each other?
In the video below, which was first shared by Christy Velasquez, her parents give the entire world an uplifting reminder of how powerful true love can be.
The original video was uploaded to YouTube on September 5, 2017. The caption read, "Alzheimer's has taken away my Daddy's ability to dance but today is Mama's 80th birthday and we don't know what next year will bring so needed to give my Mama this special moment."
Alzheimer's disease is a progressive disease that damages memory and mental functions. People with this condition may forget people who are important to them. Many patients with Alzheimer's may also experience irritability, aggressiveness, depression, mood swings, and distrust in others.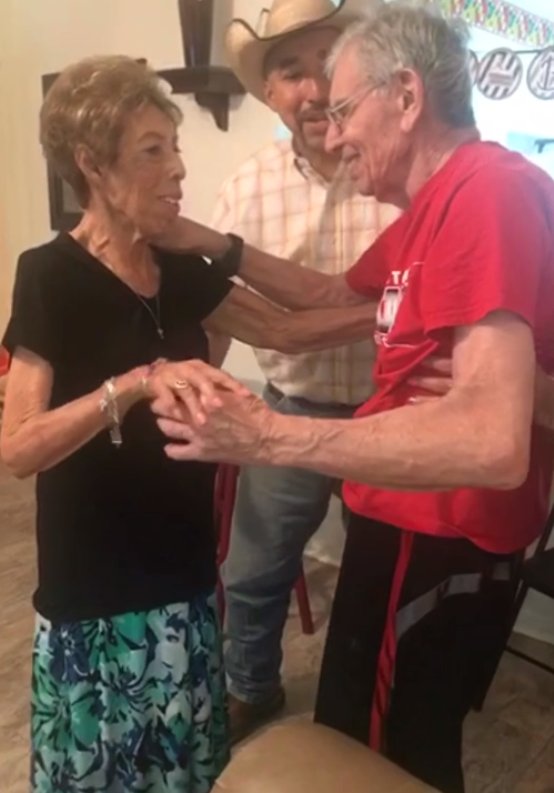 But on this special day, which was Velasquez's mother's 80th birthday, her dad gave his wife a very special birthday present.
Velasquez's parents had always enjoyed dancing. However, after her dad was diagnosed with Alzheimer's, he forgot how to dance waltz like before. They also weren't sure if he would remember the moves or if he was able to do it physically.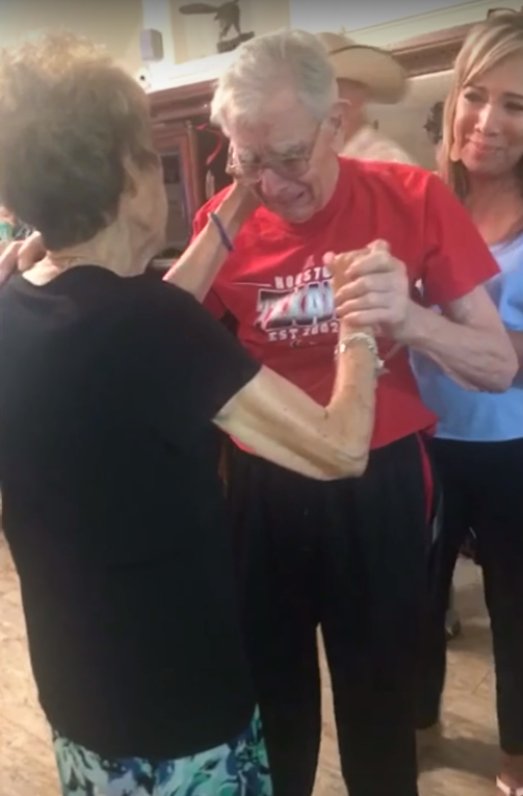 In the video, you could hear lovely music playing in the background. Then, the senior was assisted by a close relative in a cowboy hat.
Slowly, the relative led the old man to the middle of the room. Even though it was difficult for the senior, he quickly made it into the arms of his beloved wife. He soon placed his hand on her shoulder as pure happiness and love enveloped them.
The aging seniors danced like they were young again. Their relatives and family members watched closely in case the old man needed physical assistance. It didn't take long until all of them were crying with tears of joy.
What are your thoughts on this heartwarming story? Let us know in the comments section below! SHARE this post with your family and friends to spread some love!
"Recommended Video – I Asked My 91-year-old Grandmother To Guess the names of Pokemon, And I recorded Video Of her"
Follow

@smalljoys_of_life
Enjoyed the article? Check out another interesting story below ▼
---

Share this story with your friends and family!
---