While funny and harmless accidents happen to all of us, the best ones are those that get captured on camera and shared with the rest of the world.
One such funny incident occurred to the man in this video who is seen calmly walking around the swimming pool in his backyard before tripping and going in for an unexpected swimming lesson.
Watch Man Trip And Fall Into A Swimming Pool!
In the video of an anonymous uploader, the man is seen walking to the edge of the pool in an attempt to pick something off the ground. He is also escorted by two dogs who make it to the opposite side of the pool.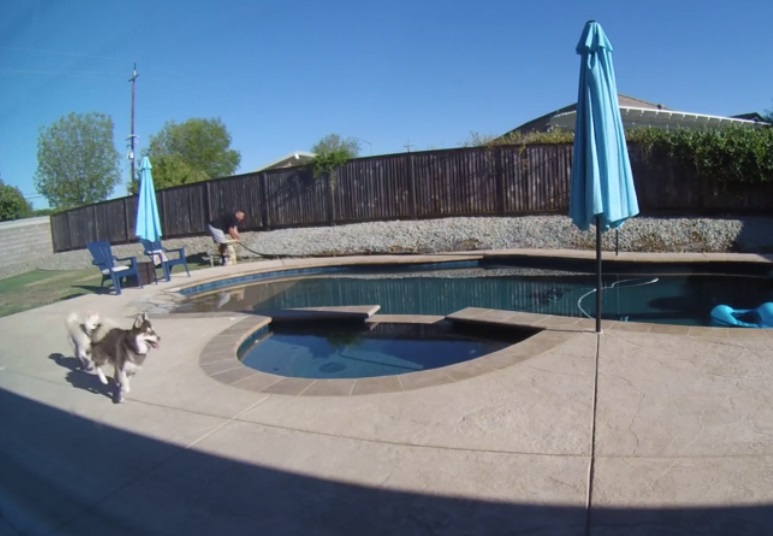 After making a step closer to the pool, the man trips and lands headfirst in the pool, much to the surprise of the two dogs who come running towards him.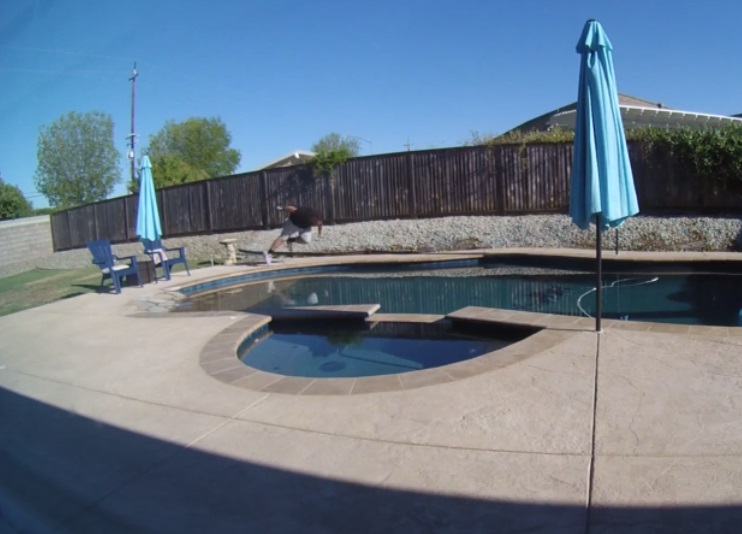 After taking a dive in the pool, the man slowly resurfaces and walks out of the pool as if this didn't happen to him for the first time.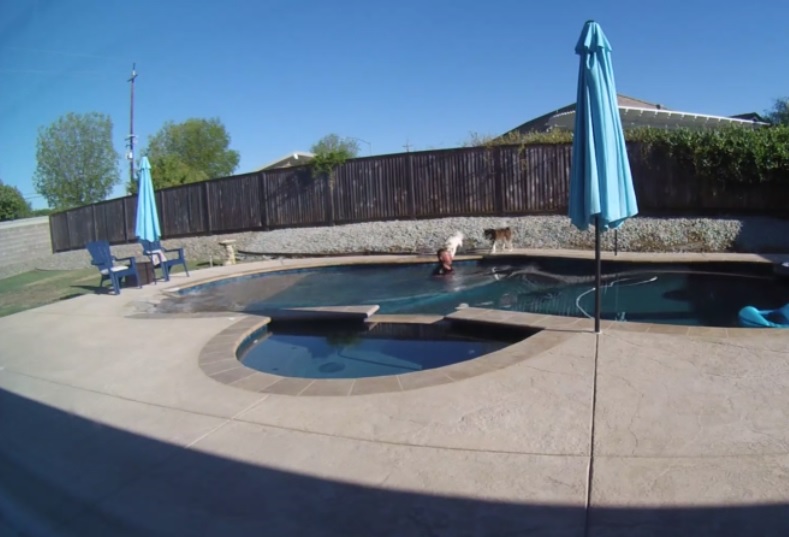 "I was going outside to do yard work by our new pool. My dogs were outside and the neighbor let their dog out, which caused my dogs to go crazy. I looked and went to go get them when I tripped and tumbled into the pool. I was shocked," the man who fell in said after the incident.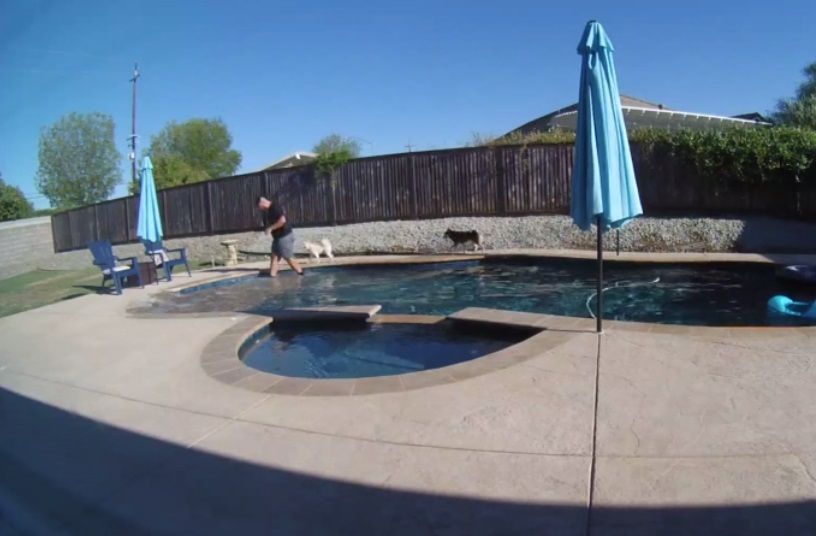 Fortunately, nothing serious happened to him and he was able to see the funny side of it all and share the video with the rest of us!
What are your thoughts on this incident? Let us know in the comments and don't forget to SHARE this post with your family and friends and follow us on Facebook for more news and stories!
Recommended Video For You!
Body Falls From Sky Into Back Garden