Watch the man saving the drowning dog:
Video Credit: Youtube/Inside Edition
Gabe Castellanos was celebrating his 38th birthday with his friends near the East River in New York City.
A 2-year-old dog named Harper was walking with a dog walker arranged by her owner, Erin O'Donnell.
That's when the dog walker was hit by a car and the terrified dog ended up in the East River.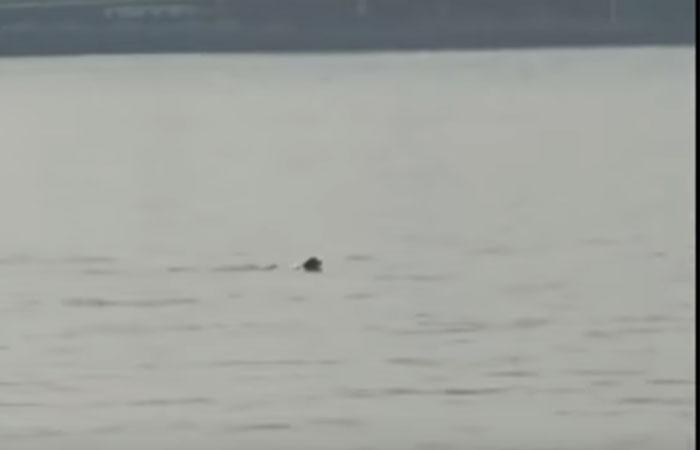 Castellanos spotted the dog who was struggling to swim in the middle of the river.
Castellanos found a life jacket and jumped into the river to save the dog.
The terrified dog bit Castellanos on his face but he knew the dog was scared.
Finally, he managed to rescue the dog.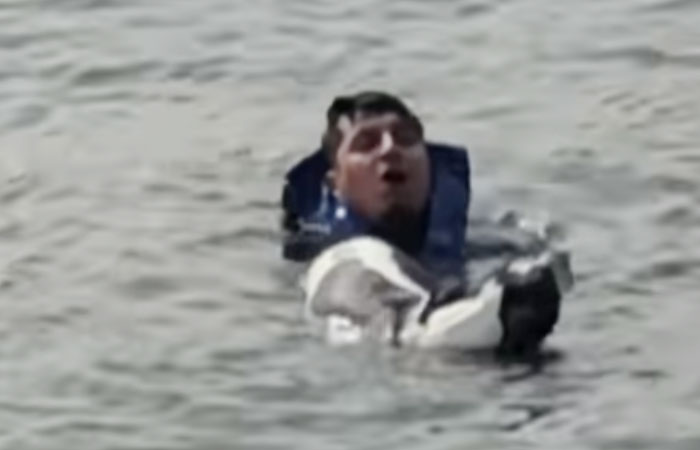 "She caught me there with her upper canines and her lower jaw hit me right square in the front teeth," Castellanos told Inside Edition.
"I was like, 'Aw it's alright, I needed teeth work anyway,'"
"Even if it's not my pet, I would do it again. One hundred percent," Castellanos added.
Harper's owner Erin O'Donnell said she was so grateful to Castellanos for saving her dog.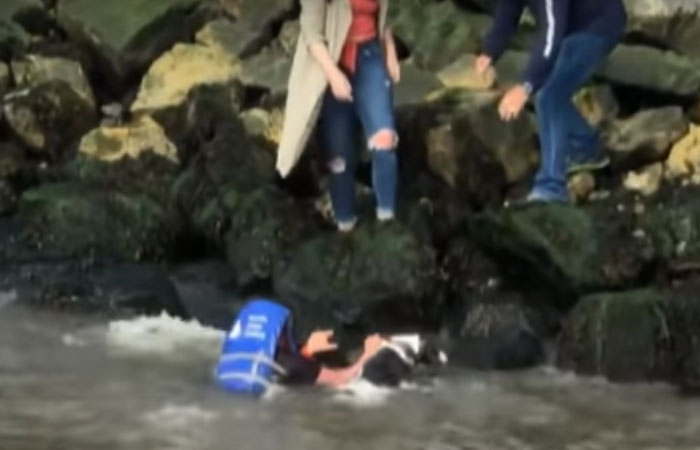 "Thank you, Gabe, and I hope you're feeling better," O'Donnell told Inside Edition.
The video of the rescue was shared online which received thousands of likes and comments. One wrote: 'This guy deserves a medal. It demonstrates just what makes up his character. Solid.'
Another said: 'Everyone else just stood there and watched. Wow if this guy wasn't here, the dog might have been dead, and the people just standing there'
The third one said: 'I wish more people were like this in the world'
Recommended Video!
"This Dog Shows Just How Much He's Grateful For Being Rescued After Brush With Death"