Greed for money can make people and their mind go crazy and they end up doing something that causes them to lose everything that they own.
Money is a precious thing but there is the right way to earn it, use your mind, and work for it. don't try to copy others because you don't have what they have got and copying them is not going to do you any good.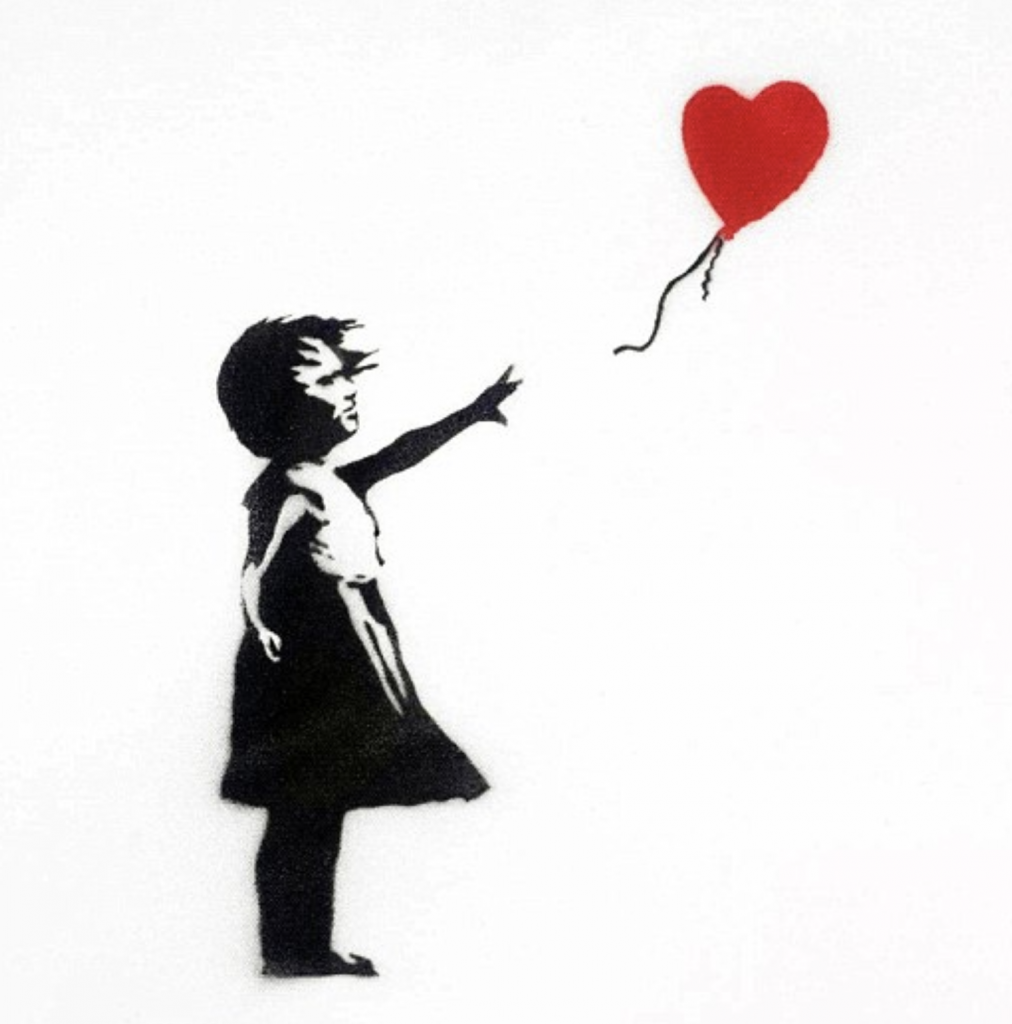 This Banksy print owner did not think about it and made a print legally worth more than £40,000, worthless by a foolish mistake of copying.
The owner of the print wanted to make more money and that is why he decided to copy the artist who made the print according to his latest creation.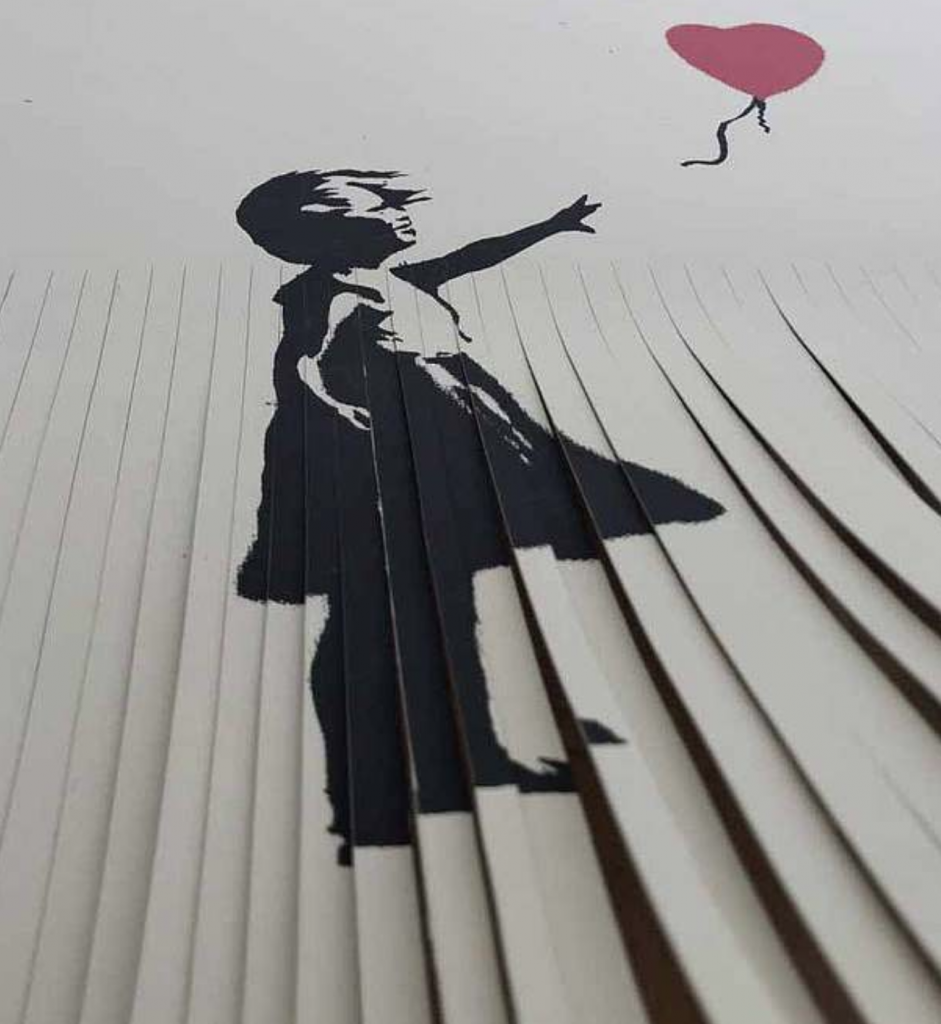 The artist's latest creation is shredded and is being praised a lot. This man thought he could have the same if he copies the idea so he took a stainless steel knife and shredded the print. He thought this was the right way to make more money but to confirm the right price, he decided to go to art experts.
The owner took the print to the experts and asked them to place it at a minimum worth of £80,000. He did not realize where he went wrong when the experts told him that the print now is now worth just £1.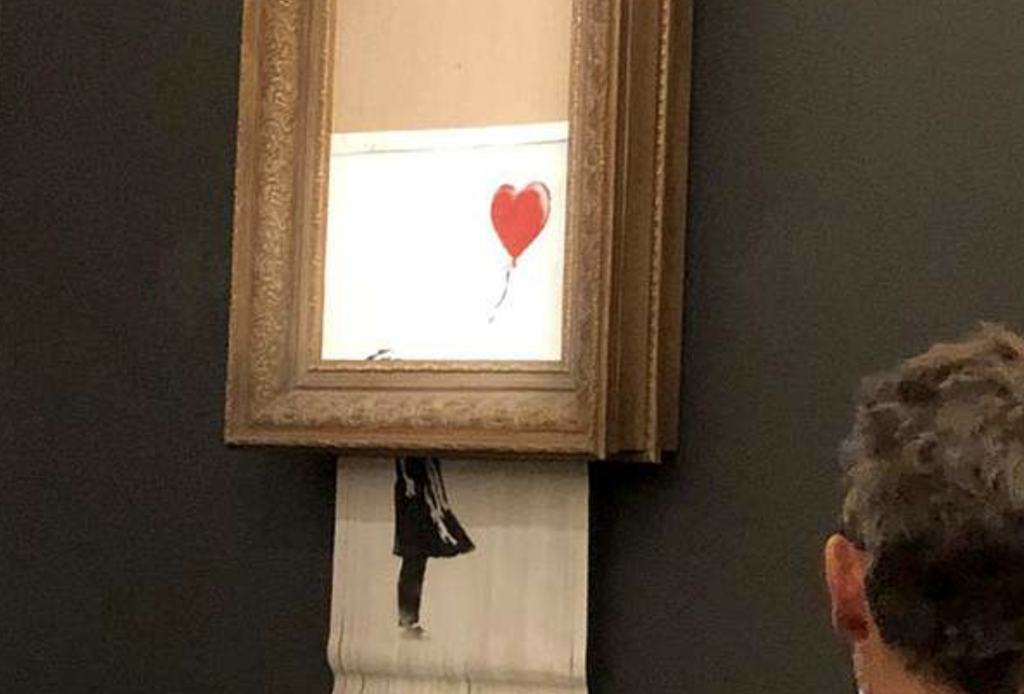 The silly man while copying the artist forgot to notice that he is cutting down the essence of the print.
The print only has 2 shapes, a heart-shaped balloon, and a girl standing facing it. He ripped the girl and the balloon both in order to make the print more precious.
This is not the only case, the experts say they have been receiving calls from so many Banksy owners that whether the price of their print will increase if they rip their prints too.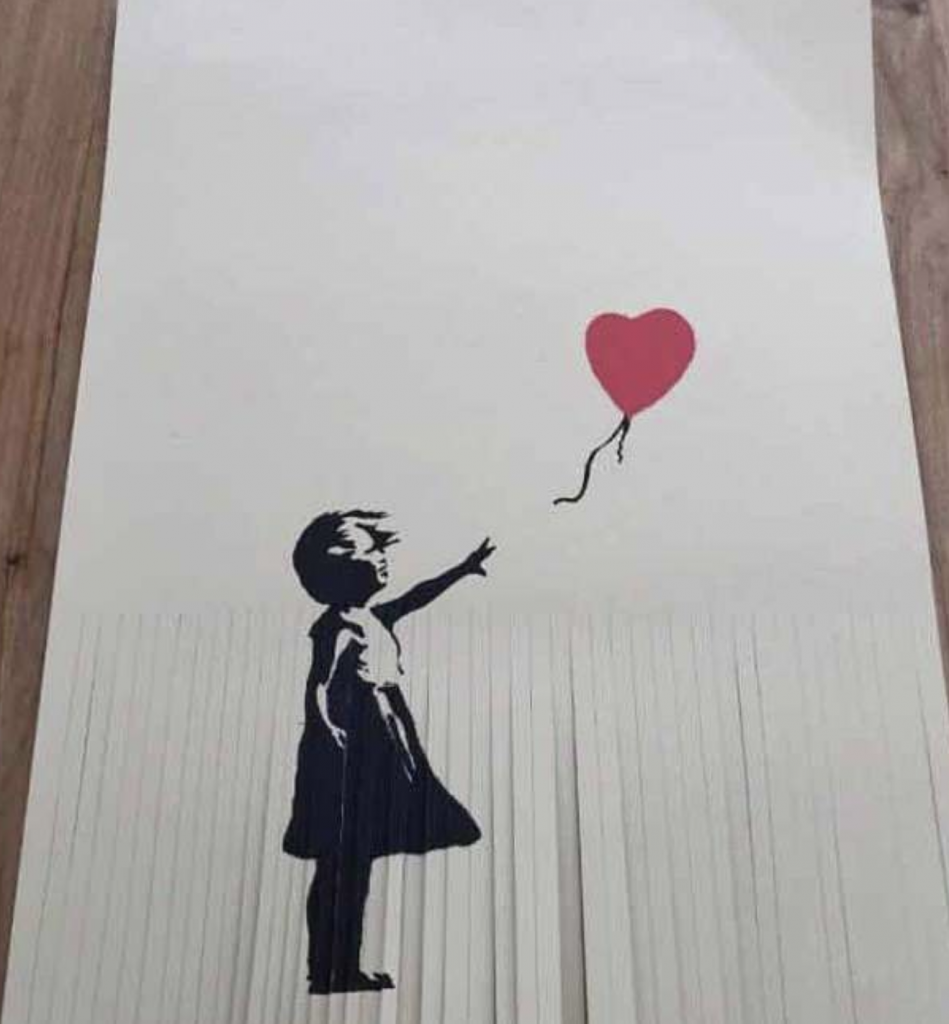 Experts say only Banksy can do such a stunt and no one else should try this. The 600 copies of that art are very precious for the history of art and they should not be treated like this.
Share this post with your family and friends.
Recommended Video – "University Students Raised Money To Give The Janitor Gift Of A Lifetime"

If you liked this post, we would love to hear from you:)
Enjoyed the article? Check out another interesting story below ▼
---

Share this story with your friends and family!
---