A woman was seen speeding on the high with her ex-boyfriend hanging onto the bonnet of her car.
Daily Mail reported about the woman speeding on a highway in Florida.
The video was taken by Daniel Midah, who was driving on the I-95 highway in Miami, Florida at 8 pm.
In the video, you can see that a man is hanging onto the bonnet of a car without any safety equipment.
The man was holding onto the bonnet with one hand and holding a cellphone with his other hand.
Daniel, who filmed the video, shows his car's speedometer, which points to 70 miles (112 km), showing that the woman's car was driving at this speed.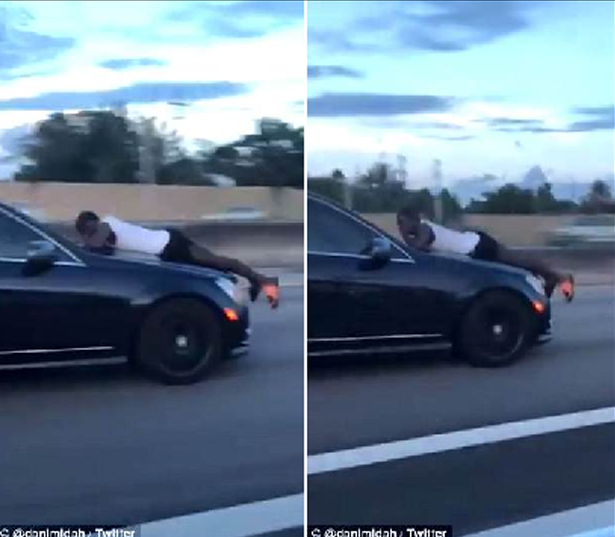 Daniel unveiled this video on his personal SNS, which quickly spread through various online communities.
After that, the woman who drove the car explained the situation through a police investigation and a media interview, and the identity of the people in the video was revealed.
Patricia Isidore (24) was the driver of the car, and Francis (Patricia's ex-boyfriend) was the one hanging onto the bonnet.
According to Patricia, she and Francis broke up eight months ago, but they were still living together because of their daughter.
That day, Patricia got into her car to pick up her daughter after an argument with Francis.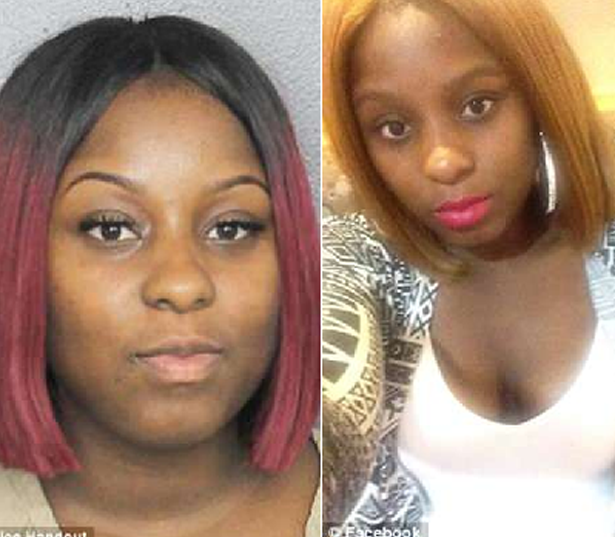 Francis stopped Patricia and threw himself onto the bonnet.
Patricia continued to fight with Francis, but he refused to get off from the bonnet.
Eventually Patricia drove the car while Francis was hanging onto the bonnet.
"I had to go pick up my daughter and I didn't want to continue arguing any more with a foolish and stupid person," said Patricia.
Petricia said she had stopped several times on the roadside while driving and claimed to have waited for Francis to come down, but Francis refused to do so until the end.
Patricia reached the point where she drove on the highway with Francis still on the bonnet, and this was filmed by Daniel, who was driving in the other lane.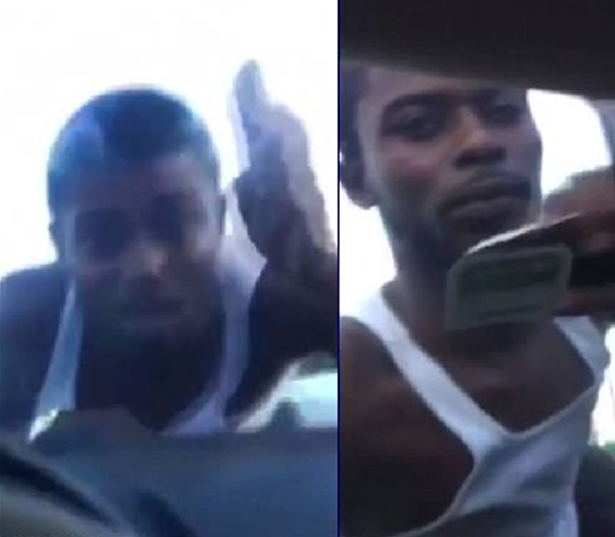 Francis said in an interview, "I stopped Patricia because I needed the car, and even though I went onto the bonnet, it didn't stop her."
He said, "At that time, I was hanging onto the bonnet with one hand and calling the police with my phone."
He exclaimed that Patricia had tried to kill him.
But Patricia's mother refuted Francis' claims revealing a video that shows Francis ignoring Patricia and refusing to come down from the bonnet.
Recommended Video!
"A Tourist In Thailand Is Knocked To The Ground By A Group Of Women After Grabbing One Of The Girls"
Follow

@smalljoys_of_life
Enjoyed the article? Check out another interesting story below ▼
---

Share this story with your friends and family!
---