I never believed the cliché "blood is thicker than water" but the heartwarming video in this article made me think twice about the bond shared by the members of a family.
We can pick our friends according to our choice but we cannot choose our family.
So, if you are born into a family where all the members love each other and share a strong bond then, believe me, you are more fortunate than a thousand and one people out there.
And this is exactly the case with Erick from Rio de Janerio.
Although nature hasn't been as fortunate with Erick – who was born with Down's syndrome – as it is with most of the people but the young man was lucky enough to open his eyes in an extremely loving family.
The strong bond that Erick shares with his family, especially with his elder brother Rafa, came into the spotlight when a video featuring the two brothers went viral on the internet.
In the video, Rafa can be seen showing Erick his latest tattoo, which happens to be Erick's face inside the mouth of a lion.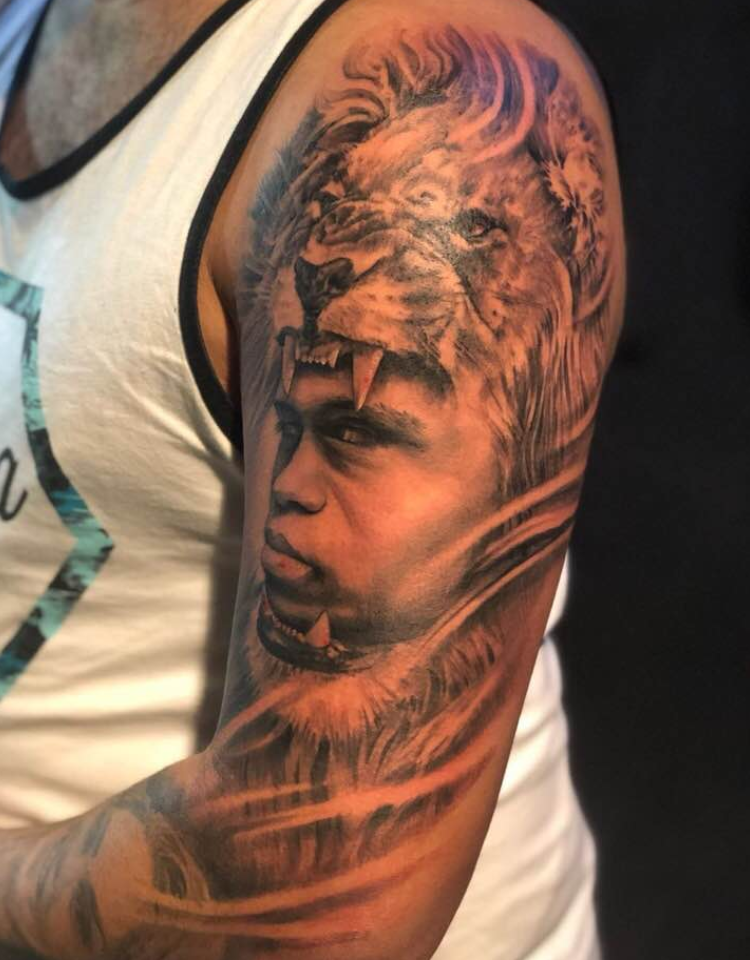 The younger brother, who seems to be in disbelief, takes a closer look at the tattoo before finally realizing that it is definitely his face carved on the arm of his loving brother.
What follows next is, I can say, the most beautiful thing ever!
Erick runs his hand across Rafa's arm before embracing him in the most adorable way possible. One can easily see the joy and happiness on young Erick's face which shows how much his brother's gesture means to him.
The heartwarming moment was caught on camera by their mom, Soares Sheila, who uploaded it to Facebook.
"Look at my puppy's reaction to the beautiful tribute, his face tattooed inside a lion's mouth," Shiela wrote with the video. "The video is EXCITING. That's why I saw Rafa asking Erick to make brave face."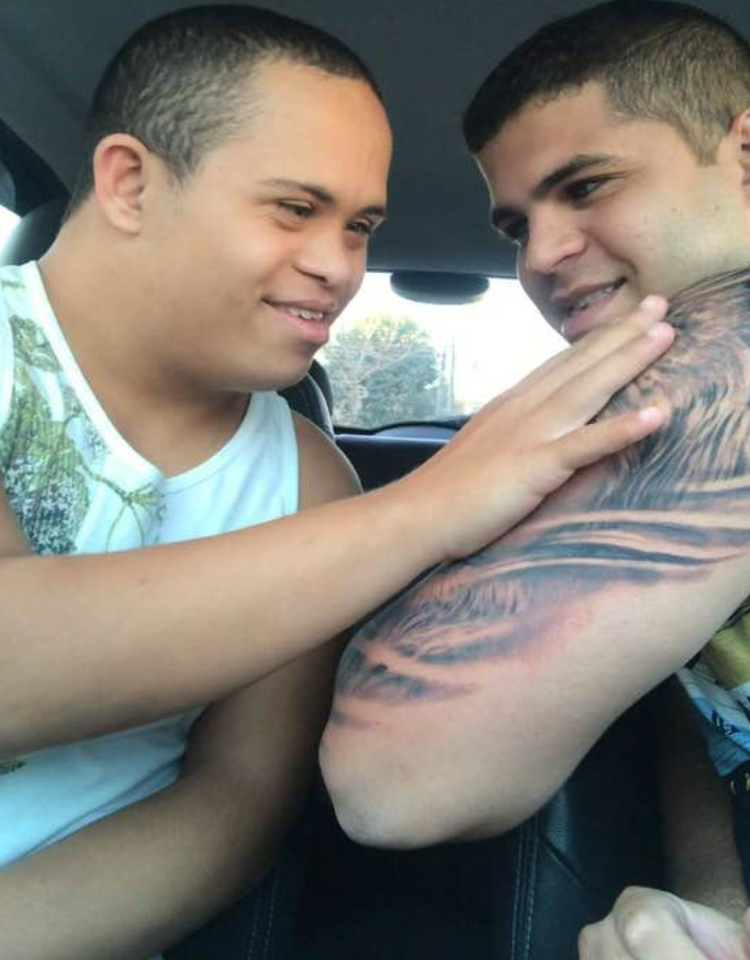 She later added in a follow-up post: "My dear friends, when I posted this video I could swear that it would not cause this dimension of sharing that caused.
"THIS IS CALLED GOD. Because he was the cause of the success of this video, because contrary to what many people think, I have never had anything easy in this life, only US and GOD and the closest friends know well what I've already spent in life so Erick is here with us.
Watch Erick's reaction in the video below!
"Out many battles, many approvals, many fights, many defeats, and many victories, but I never gave up on my children. And I won.
"Do you know why? Because God exists yes, just have faith, perseverance and believe that one day everything will solve.
"I swear to all of you that my intention when I posted this video was just to show one more of their episodes.
"Many thanks to all the friends who shared the video of my children, I want to thank you from the bottom of my heart to all you guys."
Recommended Video- "12-year-old Tattoo Artist"
Enjoyed the article? Check out another interesting story below ▼
---

Share this story with your friends and family!
---